When homeowners are considering selling their home, they need to ask themselves if they are willing to do what needs to be done to sell their home.
As a Realtor, I always tell sellers the home they live in is not the home they put on the market.  If you have cabinets full of collections throughout your home, have great hunting trophies in your living room, and orange is your favorite wall color. great!  You entertain your friends and family in your home. Your friends enjoy your decorating and taste in paint colors and hunting skill.  But, when you are ready to sell your home, all bets are off!
#1 Declutter Your House
 Declutter your house.  Note, this is no longer your home, this is a house.  You are planning to move anyway so gather up, pack up,  discard and donate.  Why pay to move belongings you are never going to use again and will likely throw out down the road.  Since there is only one chance to make a first impression, make it a good one!  And remember the home you live in isn't the house you put on the market.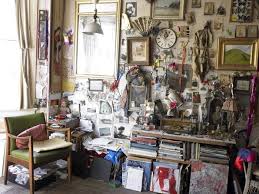 You are in competition with other houses on the market.  Therefore less is more.  As a result, less clutter makes your house look bigger. Additionally, open your closets and cabinets (buyers will) and remove half of what you see.  You really don't need 10 sets of sheets in your hall linen closets. Additionally, you can probably go through your own closet and make a significant contribution to Goodwill or other charity. Donate or sell clothes, shoes, and purses you haven't used in a couple of years (or more).   (The house you live in is not the house you put on the market!)
#2 Remove Pets During Showings
If it is an option, send your pets to live with your mom or cousin for the duration of the listing.   Buyers want to see your house on their schedule, not yours.  You may be losing showing opportunities if buyers have to wait for you to remove an animal to see your house.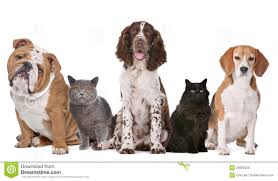 Additionally,  buyers are turned off by cat litter boxes and pet food sitting around. As a result, it takes a dedicated seller to clean cat/dog hair every morning and every evening.  And did I mention the doggy droppings left in the yard?  You want to ensure buyers can walk freely around your yard without fear of stepping in something offensive.  (The house you live in is not the house you put on the market!)
#3 Make sure each room reflects the correct use.
Have you ever walked into a house where the formal dining room is an office?  Have you seen a bedroom sitting area that looks like a home office?   Today it isn't unusual to see a pool table in a formal living room or dining room.  Buyers see this enough today that the presence of the pool table isn' a major point of confusion. (The house you live in is not the house you put on the market!)
#4 Watch Out For Cooking Smells
Do not cook fish or anything else that could linger in your house for hours.  You may have had the most amazing dinner, but no one wants to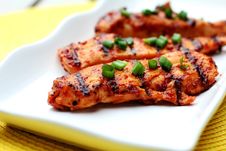 experience it the following day, especially a buyer. Also, buyers do not know if they are smelling the remnants of last night's dinner or a lingering smell that is embedded in the drapes and carpets. (The house you live in is not the house you put on the market!)
#5 Remove Any Fixture You Don't Intend To Leave
Take down and replace any items that normally convey with the house that you want to take with you.  For example in Arizona attached fixtures such as lights or ceiling fans convey with the property.  Also, built-in appliances also convey.  If the light in the dining room is a special gift you intend to take with your,  pack it up and put in some other attractive fixture.  Additionally, if you can't live without the ceiling fan in the great room?  Replace it before buyers walk in and fall in love with it.  Be sure you understand what fixtures or appliances convey in your state and those that are negotiable. (The house you live in is not the house you put on the market!)
#6 Exterior Landscape
Look at your exterior landscaping and trim, trim, trim (or cut, cut, cut).   Buyers try to picture themselves living in your house.  Additionally, they also picture entertaining on your patio, looking at the yards (back, front  & side yards).  And, they picture themselves doing yard work.  However, are they wondering if it will it take all weekend to get the yard work done? And are they wondering if they spend a minimal amount of time then go off to enjoy the weekend with family or friends?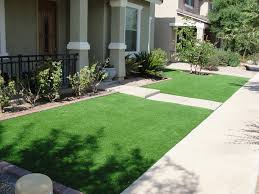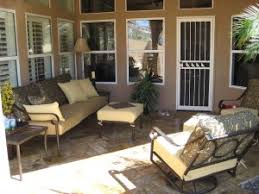 Additionally, how often will they need to trim back the bushes and trees?  Nothing puts off a buyer like a dead tree(s) and scraggly plants.   (The house you live in is not the house you put on the market!)
#7 Depersonalize Your House
Remove most family pictures and collections, including trophy animal heads.  You don't want buyers distracted by your collection of 100 dolls or wall of 15 generations of your family.  You also don't want to freak out any buyer because they walk in to come face to face with an elk head or javelina snout (The house you live in is not the house you put on the market!)  Sellers want buyers to picture themselves living in the house, not being distracted.
#8 Nice Front Doors Provide Are Critical
Ensure your front door is freshly painted or refinished and the area around the front door says "WOW".   When a Realtor walks up to the front door with a buyer, the agent will stop and get the key from a lock box.  Often this is located at the front door.  However, often it is on the side of the house on the hose bib.  Buyers waiting for their agent are looking around at the front of the house. The seller should make the front welcoming.  This means a great welcoming front door In good condition, beautifully trimmed plants, and flowers, no cobwebs, clean and neat.  Also, if the buyers are seeing a tired old door that needs freshening or dead plants, they are thinking the rest of the house may be in the same condition. As a result, buyers may pass on your house!
They are also thinking about more work for them.  As a result, they may also be shaking their heads thinking, gee, we cleaned up OUR house and did everything our Realtor asked, why didn't these people?  Additionally, they may question whether the seller is motivated?  As a result, the buyer may expect a discount if the house needs a lot of work.   (The house you live in is not the house you put on the market!)
#9 Accessibility For Buyers
Your house needs to be accessible for buyers.  You may feel you need 24 hours to be ready for showing the house. However,  the reality is buyers are busy and need to make the most of their time.  They may have their agent schedule several houses to visit in one outing.  Buyers often want to schedule a visit to a house that just came on the market. (Maybe the buyers only have one day off together, or maybe they have scheduled a babysitter to watch the kids for the day). If your house is too hard to see, you will be off the list.
Unless you are priced below market value (and most sellers want to price AT market value) yours is one of many houses on their list and get crossed off the list if difficult to see. And no, they can't come back next week between 12N and 5 PM to see your house, they work and have small children for whom they need to arrange care and Grandma isn't available during those hours!  (The house you live in is not the house you put on the market!)
#10 Light Up the House
Light up your house!  Open all shades and blinds!  Ensure all light bulbs in all fixtures are in good working order.  When a buyer sees a burnt out light bulb,

they think the light doesn't work.  Period.  Don't leave a few missing bulbs out because you like less light in a room.  Don't leave burned out bulb in place because it is up high in the ceiling.  A buyer sees a missing bulb or burned out bulb and thinks the light doesn't work.  Take this objection away and replace all light bulbs.  (The house you live in is not the house you put on the market!)
In Arizona, we have sunscreens on windows to help block the sun and keep homes cooler.  However, when your house is on the market, consider taking down those shades to help bring in the light!  As a result of removing sunscreens, all your rooms will look lighter and brighter.  Additionally, buyers can easily see outside.  This helps show off your great outdoor space!
Homeowners selling their home need to start early to declutter, sort and pack away.  You only have one chance to make a first impression for potential buyers.  Buyers may not be able to see themselves living in your home without help. This means depersonalizing the home.  Homes need to show light, bright and clean!  Remember you are competing against other homes for sale.  Stage to win!
Homes for Sale in Ahwatukee /Mountain Park Ranch Area
Contact the Shirley Coomer Group at Keller Williams Realty Sonoran Living

Call or Text: 602-770-0643 for more real estate information.
Summary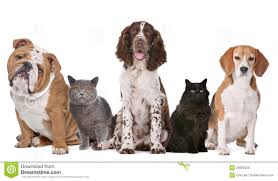 Article Name
10 Things To Know When Selling Your Home
Description
10 things for sellers to do to make their house appealing to buyers, including cleaning, decluttering, and staging
Author
Shirley Coomer at Keller Williams Realty
Publisher Name
Shirley Coomer at Mountain Park Ranch Real Estate
Publisher Logo