SOLD!
       Priced Reduced to $350,000   
  3 Bedrooms / 2 Bathrooms     2096 SF      Oversized Lot    Pool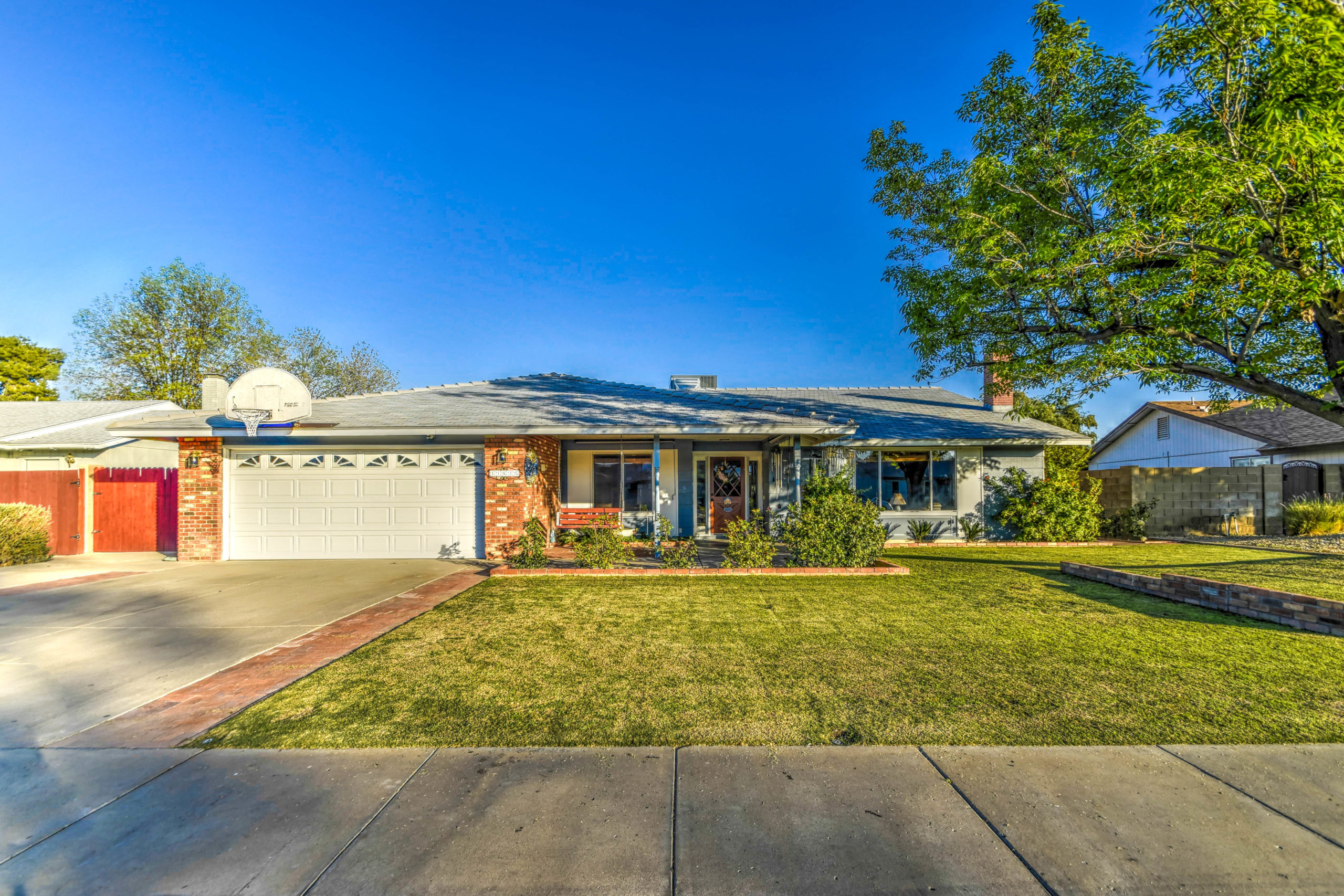 See this single level home in highly desirable Ahwatukee.
3 bedrooms plus den
Pool!
2095 SF of living
Welcome home!  Come see this great home in Ahwatukee (city of Phoenix).  You are welcomed into this home with a front patio and porch swing.  Perfect for enjoying the Arizona spring!
Keller Mortgage!
Ask me how you can save thousands of dollars on your mortgage with Keller Mortgage!
Great Mountain Views, Beautiful Sunrises and Sunsets
This home is located in the highly desirable Kyrene School District in Ahwatukee
Price reduced to $350,000!
Where is Ahwatukee?
Ahwatukee is an urban village in Phoenix, Arizona. While geographically Ahwatukee is in the southernmost part of Phoenix, on the south side of  South Mountain.  It is typically considered to be part of the East Valley region of the Phoenix metropolitan area. Ahwatukee is one of 15 "villages" within the metro area of Phoenix.
Ahwatukee is known for its easy access to the South Mountain Park.  This park is the largest municipal park in the United States.  Also, it is one of the largest urban parks in North America and in the world. It has been designated as a Phoenix Point of Pride.  The mountain has trails for hiking and mountain biking. The great mountain views delight the residents of Ahwatukee and provide for a scenic drive during daily travels.
What are the Average Temperatures in the Phoenix Metro area?
(Including Ahwatukee)
What is the average temperature in Phoenix?
| Month | Low | High |
| --- | --- | --- |
| Jan | 43.4°F | 65.0°F |
| Feb | 47.0°F | 69.4°F |
| Mar | 51.1°F | 74.3°F |
| Apr | 57.5°F | 83.0°F |
| May | 66.3°F | 91.9°F |
| Jun | 75.2°F | 102.0°F |
| Jul | 81.4°F | 104.2°F |
| Aug | 80.4°F | 102.4°F |
| Sept | 74.5°F | 97.4°F |
| Oct | 62.9°F | 86.4°F |
| Nov | 50.0°F | 73.3°F |
| Dec | 43.5°F | 65.0°F |
Phoenix's coldest month is January when the average temperature overnight is 43.4°F. In July, the warmest month, the average day time temperature rises to 104.2°F.
What is there to do in Ahwatukee?
Here in Ahwatukee, you will find the convenience of shopping, easy access to the Phoenix freeway system, an easy commute to downtown or the Phoenix Sky Harbor airport. You will also find a movie theater and fun things to do, such as Urban Air or the delightful Art in the Garden Studio!  Ahwatukee feels like a small village as you often run into friends at the local grocery store or great local restaurants!
Many of the locals take advantage of the easy access to the South Mountain for hiking and biking.
What about the neighborhood for 11825 S Ki Rd?
This lovely neighborhood in Ahwatukee is NOT in the Adult community.  It DOES have a great low HOA fee of $17.70 per month!  One of the lowest Home Owner Association (HOA) fees in Ahwatukee.
Do you want more information on the Home Owner Association Fees (HOA)?
This home sits on an 8690 SF lot. and includes a pool!
What are the Schools for 11825 S Ki Rd?
The local elementary school for this home is Kyrene de las Lomas School
The local Middle school for this home is Kyrene Centennial Middle School
The high school for this home is Mountain Pointe
In addition to public schools, there are Charter and Parochial schools in the Ahwatukee area as well.
What is the annual rainfall in Phoenix?
Average Rainfall for Phoenix
| Month | Precipitation |
| --- | --- |
| Jan | 0.83in. |
| Feb | 0.77in. |
| Mar | 1.07in. |
| Apr | 0.25in. |
| May | 0.16in. |
| Jun | 0.09in. |
| Jul | 0.99in. |
| Aug | 0.94in. |
| Sept | 0.75in. |
| Oct | 0.79in. |
| Nov | 0.73in. |
| Dec | 0.92in. |
The driest month in Phoenix is June with 0.09 inches of precipitation, and with 1.07 inches March is the wettest month.
Investment Property
Are you thinking of investing in property?  Do you currently own property?  Have you thought about using a 2031 Exchange to sell one property and invest in another?
Learn more!
Phoenix Homes on the Market in the last 7 days

$250,000 – $350,000
Contact the Shirley Coomer Group at Keller Williams Realty Sonoran Living

Call or Text: 602-770-0643 for more Real Estate Information.