Shirley Coomer – Value Proposition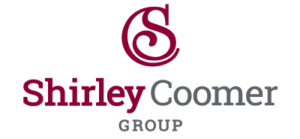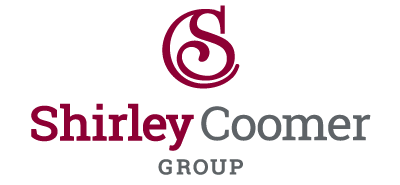 What is the Shirley Coomer Value proposition?
What should you know?
Before my Real Estate Career, I worked in the corporate world.  For many years, I managed project managers who implemented major credit card projects for Bank of America. I needed to be very effective in my negotiation, communication, attention to detail and follow up.
That is what you DESERVE when you sell (buy) a house, ISN'T IT? Someone who communicates well negotiates on your behalf and has great attention to detail to make sure, your house sale closes on schedule, at the best price.
Getting a house under contract is only the first step.  We need to get the sale to close, which is why you want someone with a business background as well as a sales background, which is why people choose me when buying and selling a house. Our first challenge is to get a house under contract.
Educating  Buyers.
For first time buyers, there is much to learn.  Buyers first need to prequalify with a lender to understand their buying power. We need to discuss what they NEED in a home and what they WANT in a home.  Next is determining the right location.  Sometimes what they want is definitely out there but in a different location!
Buyers need to determine what they are comfortable spending.  Just because you qualify for a $350,000 house doesn't mean you are comfortable with the payments that go with it!  Be sure you are comfortable with the monthly payment. Remember homeownership also means repairs from time to time.  Be sure you budget money for those unexpected expenses.
The key to being successful when making an offer on a property is understanding the current home sales market.  In 2020, we are in a strong SELLER'S market.  This means many homes will have multiple offers in the first few days on the market.  Buyers offering below list price or ask for closing costs will have a difficult time getting an offer accepted.  Let's be strategic about your offer!
Next comes the home inspections.  Understand maintenance or repair issues on a resale home.  After an inspection buyers can ask the sellers to make repairs to the home.  Sellers have the option to make repairs or refuse to make them.
The last challenge is the home appraisal.  What do you do if the appraiser determines the house is worth less than your purchase contract?  Much to negotiate. Much to learn!
Educating Sellers
Sellers also face opportunities to learn and grow!  Many sellers are attached to their homes. They may have raised a family there and shared many happy memories.  The homeowner may have spent a lot of money on upgrades over the years.  It is hard to tell a seller that the $40,000 they put into a kitchen 15 years ago has little value today!
In today's Seller's market, homes are selling quickly.  However, buyers are not going to overpay for a home.  We are seeing some home appraisals coming in below the contract price, so sellers need to be mindful of the market.
About Me – Shirley Coomer
I have been a real estate agent with Keller Wiliams Realty since March 2005.  I started at the height of the market and soon found myself in a major, nation housing crisis.  Arizona was one of the worst-hit states.  I continued to work hard at this difficult time.  I learned to do Short Sales.  This was a very emotional time for many of my clients.  The burden of losing jobs caused the burden of losing their homes.  Sometimes as a real estate agent, you are also a counselor, negotiator and someone to talk to when the world seems to be crashing down.
I work diligently with home buyers and sellers to find the best Real Estate solution for them. I came from the corporate banking world and understand how to work hard for my clients and negotiate the best deal for them. My client's best interest is my top priority.
I understand the importance of good listening skills and excellent customer service. I return calls and work weekends! I come from a family with many members who have served or are serving in the military. I love helping veterans buy or sell their home.
I greatly value their sacrifice and service and enjoy assisting them to use their VA benefits to obtain a VA loan for their home purchase. Let me put my years of experience and caring to work for you!
Contact the Shirley Coomer Group at Keller Williams Realty Sonoran Living

Call or Text: 602-770-0643 for more Real Estate Information