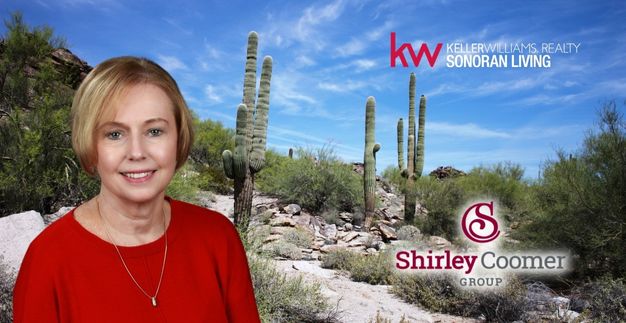 My business depends on reviews from my clients, and I would greatly appreciate it if you took a few minutes to leave your feedback about your experience below:
Client Reviews for Shirley Coomer
DREW THOMAS
Can I give 6 stars?! What a blessing Debbie, Shirley and team have been to work with on the sale of our home. They made a difficult selling situation as easy as possible with their constant vigilance, myriad resources: contractors, empathy, patience, seemingly infinite knowledge, reassuring calm borne of years of experience handling patience-testing sales like ours and dedication to getting it right no matter what challenging or aggravating curve ball the market threw our way. Their commitment to getting it right, serving our needs and getting us the most money possible in a world where those virtues are very difficult to find made our family so thankful we lucked out finding Debbie, Shirley and team. Please do your finances and sanity a solid and hire Debbie and Shirley to sell your house like we did. I promise you'll be as thankful as we are.
— DREW THOMAS
LATISHA GUTHRIE
If we could double the stars for these outstanding folks we would. Shirley, Debbie, John and their team were beyond exceptional in getting our home sold. Their level of professionalism is absolutely top notch. I could write a novel about our experience and what amazing work they did for us. It will be hard to keep my praise brief!
We live out of state so they had to do everything for us, and they did. Every member of their team, from the handyman and service experts to the photographer and everyone else they contracted, was 5-star professional. We experienced a bevy of unexpected and out-of-anyone's-hand surprises but they handled every speed bump with confidence, always responsive and meeting challenges with joy and a no-worries we got this attitude.
They came highly recommended from family and now I know why. They are a true credit to their profession. If you need an agent look no further. They represent the gold standard of real estate and perhaps all professions.
— LATISHA GUTHRIE
Client Reviews for Shirley Coomer
BROOKE KEIRSTEAD
she was very helpful always answered when i called and got me whatever i needed
— BROOK KEIRSTEAD
RAVI JUNEJA
Shirley is a professional and she showed me the types of property I was looking for and then helped me put the offer in and close on the property I was buying .I was very satisfied and would recommend her to anybody looking to use the services of a Realtor
— RAVI JUNEJA
STEEN BAKER
Shirley was recommended to me by a trusted neighbor back when I was renting and I am extremely glad that she was. She has helped me both purchase and sell a property. She is absolutely amazing. Very patient, has access to tools that the average consumer does not, and was able to find the home I wanted and negotiate a good deal with concessions. When it was time to sell I happened to be out of the country and she handled absolutely everything for me. If I ever find myself back in the US and searching for a home, she will be the one I go to, no questions asked. If you are looking for a good realtor, she is the one.
— STEEN BAKER
Client Reviews for Shirley Coomer
GAVAN LANGER
Great experience!
— GAVAN LANGER
SERENA KRON
Literally the best realtor in AZ. She is incredibly reliable and trustworthy. She not only helped my husband and I buy a home but my mom as well. She is very knowledgeable and will certainly make you the priority. If you're looking to buy a home Shirley's the person for the job
— SERENA KRON
EDDIE IBARRA
Shirley was very professional, from start to finish. She was able to adapt and accomadate our needs based on our urgent situation. We found a great person that will be in our circle for life.
— EDDIE IBARRA
FABI IBARRA
Shirley was amazing , professional and caring with helping us getting our house rented during very difficult times . She gave us guidance and looked for our best interest the same a family member would. I am so blessed to have met her and received all of her help. Thank you Shirley!
— FABI IBARRA
Client Reviews for Shirley Coomer
LYNN HILDEMANN
Shirley was awesome to work with, from the perspective of both my college-aged child and me. Super-responsive, organized and adaptable, and gave us expert advice on how to maximize our chances of successfully bidding on a great condo.
— LYNN HILDEMANN
MADISON BONHAM
Oh my lantis! Now this is a woman who knows what she is doing! I've known her a while now and have worked with her twice. She is beyond amazing. She works tirelessly! Always in touch, kind, super knowledgeable and reliable! I cannot thank her enough for all her knowledge! She is so so smart about everything and always has your best interest at heart. If you're not working with her, you'd be crazy!
— MADISON BONHAM
Client Reviews for Shirley Coomer
ANDREW HICKS
We had such a great experience working with Shirley. Shopping for and then building a house while out of state could have been a very stressful experience. Shirley made it easy. She quickly understood what we were looking for and showed us great options each time we were in town. When we decided on a new construction she helped us through the design phase and monitored the entire construction process while we were living somewhere else.
She was always available when we called and saved us thousands of dollars by FaceTiming us for appointments with the builder rather than us having to fly back to Phoenix. She always had our best interest in mind and fought for us when we had disagreements with the builder. We can't recommend Shirley enough, she is a tireless worker and a great realtor.
— ANDREW HICKS
Client Reviews for Shirley Coomer
AMADO ROBLES
Shirley took care of us thru the entire process, from selling our old house to purchasing our new home.
She was very helpful in all aspects and joined in our closing review before we moved in to our new home.
Thanks a lot Shirley for always being there for us…
Best Regards,
Amado and Socorro Robles
— AMADO ROBLES
FLOZACHVENTURES LLC
Shirley was so helpful and amazing throughout our entire buying process. She has a lot of experience and vast amount of knowledge. She's dedicated to assisting her clients find their perfect home! Highly recommend.
— FLOZACHVENTURES LLC
Client Reviews for Shirley Coomer
JEN TEE
Shirley has assisted us in numerous transactions.
Whenever we will be doing any real estate transactions in Arizona, we will always call Shirley Coomer!!
— JEN TEE
HARVEY VERHAEGEN
Shirley Coomer is the diamond in the rough we were fortunate to find while out driving around 1 Sunday and saw this open house on the way home. Shirley Greeted us and took a quick inventory of what we were looking for in a house. This was late 2008 at the start of our first home buying adventure. We were impressed with how quickly Shirley was able to gather several homes in different parts of Ahwatukee for us to approve or toss.
After several viewings Shirley was not deterred and kept bringing possibilities. The home we chose was a short sale in Chandler. We worked quickly to get everything together so closing would be swift. Household was backed and we were ready to close when we found out the bank was not responding and we cancelled the close. Shirley sprung back into action and brought many possibilities. Time was of the essence, since now we were in a hotel. Fortunately we found a home that the owners accepted our contract and Shirley could finally breath a bit!
We were grateful 12 years later that Shirley came onboard to sell and assist in buying a new home. Shirley was still on her "A" game and provided great results on selling our home within 24 hours after listing. She went on further to see us find a new home after way too many trips to Maricopa.
You will not find a more dedicate real estate professional than Shirley Coomer. We recommend her all our friends and anyone we hear looking to buy or sell.
— HARVEY VERHAEGEN
To see all of Shirley's latest reviews on Google, click on the button below:
Summary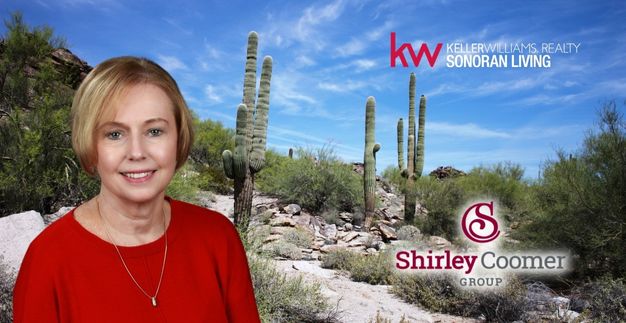 Article Name
Client Reviews - Shirley Coomer
Description
My business depends on reviews from my clients, and I would greatly appreciate it if you took a few minutes to leave your feedback about your experience below - Shirley Coomer
Author
Publisher Name
Publisher Logo