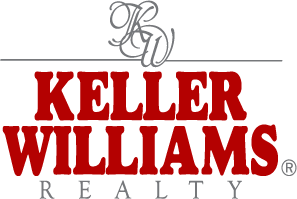 The Ahwatukee Market for August 2015 in Zip Codes 85044, 85048 & 85045 presents a very different market across the different zip codes.
As a Realtor who lives and works in Ahwatukee,  I am often asked, "How is the market?".  The Phoenix market is doing very well and has recovered nicely from the last several years of short sales and foreclosures.  Are you familiar with Ahwatukee, which  is a urban village and is actually part of the city of Phoenix?  The mailing address for homes in Ahwatukee is the city of  Phoenix.  However, it you ask anyone where to find  Ahwatukee, you will be directed to an area located on the south side of South Mountain.  By exiting from I-10 onto Elliott Rd, Warner Rd, Ray Rd, or Chandler Blvd and going west you will find Ahwatukee.  The north side of Ahwatukee boarders on South Mountain.  The south part of the community boarders Pecos Road (soon to be part of the Loop 202 Freeway).  The eastern part of Ahwatukee boarders I-10 and the west boarders the Gila River Indian Community. The city of Phoenix has 15 Urban villages within its borders and Ahwatukee is the southern most village.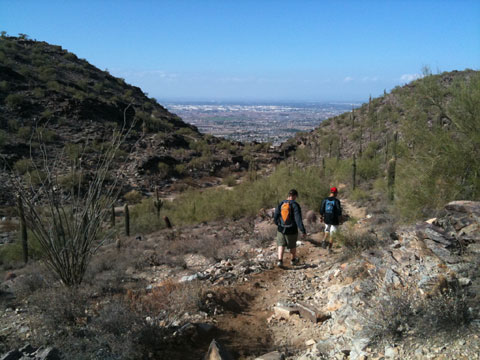 The market in Ahwatukee is always interesting.  We tend to think of the Ahwatukee market as one market, when in fact, there are three zip codes,  85044, 85048, 85045.  Today each zip code  performs differently than the others. If you are looking to buy a home or sell a home you need to understand the nuances of this Urban Village.
If you look at the Ahwatukee market and compare August 2015 to July 2015, you will find August Sales down slightly.  For July, we had 3.2 months of inventory compared to 3.4 months ending August 2015.  This means that it would take 3.4 months for the market to absorb all the current houses for sale  if no more homes came on the market.  The Real Estate community here in Arizona  typically considers 3 – 4 months of inventory a "Balanced" market.   Less than 3 months of  inventory and  we are in a seller's market.  With more than 4 months we are in a buyer's market.  So the 3.4 months of inventory  in Ahwatukee puts us in a Balanced market.

Don't make the mistake of thinking that all of Ahwatukee is created equal!  Let's look at the 85044 zip code. There is currently  2.2 months of inventory available for sale, making this zip code a Buyer's market. If you are looking to buy a home in this zip code,  you are going to find fewer homes to choose from  and more competition for those homes.  You will likely not be the successful bidder on a home if you are trying to low ball the seller.
This zip code in Ahwatukee also has a number of homes that are in an Adult (age restricted) community.  Does this impact the inventory?  Perhaps.  We typically see more homes come on the market in the Adult communities as fall approaches and we have our "Snowbirds" coming to the Phoenix area for the winter and looking for a  seasonal home.  I would expect to see inventory increase in this zip code as the cooler temperatures return. While not all of 85044 is in an adult community this can certainly impact the number of homes on the market and the average price per sale.  This area also is the first area built in Ahwatukee and has the oldest homes.  Many of these have been nicely updated but other have not and present a great opportunity for buyers to add their style and taste to their own upgrades.

What about zip code 85048?   We ended August with 4.0 months of inventory in this zip code.  That leaves us in a balanced market but on the verge of a  buyer's market. This zip code area is located in the center of Ahwatukee, with no Adult communities to impact inventory or pricing.  This area has a wide variety of home pricing from high end custom homes and gated communities to track and semi custom subdivisions. This area also includes several condominium communities. This zip code has a different mix of properties than the 85044 zip code.  This is also a new area of Ahwatukee.

Lastly, let's look at the 85045 zip code.  Here we have 4.7 month of inventory, making this zip code a Buyers' market.  Why is there such a difference in inventory here?  There may be several reasons but one largely held by local realtors is the impact of the Loop 202 expansion along Pecos Road at the southern most end of Ahwatukee.   The Arizona Department of Transportation (ADOT) has already started demolition of homes along the path of the freeway.  What has been Pecos Road will become the extension of the Loop 202 freeway working around South Mountain and continuing into LaVeen and ultimately to the I 10 Freeway.  Many other home owners will be moving soon.  Still others are holding out as they try to come to agreement with ADOT on house pricing.
For more information on the South Mountain Freeway click here.
Some buyers are concerned about the construction of the new Freeway and impact on the houses remaining after ADOT buys and destroys  current homes.  Will there be much freeway noise?  What about pollution? What will the edge of the Freeway look like? What about the homes that were not along Pecos Road before, but will now bump up to the new Freeway?  Much to consider when buying in this area.
Not all homes in 85045 are truly impacted by the new Freeway but there is enough concern that some buyers do not to look at homes to the south of Chandler Blvd. Since buyers often search by zip code this could result in some buyers leaving this zip code off of their search.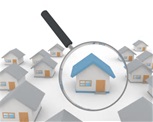 Why is all this important to me?
Why do you need to know the market behavior for individual Ahwatukee zip codes?  If you are buying a home you need the expertise of a local Realtor so you can taylor your offer to the property and the market. No one wants to overpay for a house (or for anything for that matter). And no one wants to make a low ball offer that insults a seller and receives no response.  If you are selling a home you also need the expertise of a knowledgable local realtor who can help you price your home to sell.
When working with a knowledgeable local Realtor you will get the latest information on the local market.  You will understand the markets within the market. While many people think of Ahwatukee as a single market, now that you have seen the months of inventory can vary by zip code you will understand the marketing strategies that can be applied to different inventories.  When you are armed with this information you can make a more effective offer on a property or set the right expectations as a seller more realistically.
I hope you found the information about the Ahwatukee Zip Code differences helpful. If I can be of assistance with your Real Estate needs anywhere in the East Valley area please call me at 602.770.0643. I have attached four links below. The first one will let you email me with any questions or comments.The second, will send you to the custom search area of my website to look at homes for sale in Ahwatukee / Mountain Park Ranch or the East Valley area. The third link will take you to the top rated Kyrene school district  website.  All homes in Ahwatukee are in the Kyrene school district.  The last one will send you to the Home Value area of my website so you can see what your Home is worth Today.
Email me with any questions or comments
Homes for Sale in Ahwatukee /Mountain Park Ranch Area
Kyrene School  District Information