Your Complete Guide to learn All about [iBuyers], [Open Door], [Offer Pad] in Phoenix Az
in
What is going on in the Phoenix market in 2020? 
The real estate market in the metro Phoenix is changing. All about [iBuyers], [Open Door], [Offer Pad] in Phoenix Az will provide some insight for you!  What is an "iBuyer"? It is a buyer making an "Instant" offer on a property, often sight unseen. iBuyers are data-driven, large-scale home purchasers who seek to maximize value.  Phoenix is ground Zero for many iBuyers, or buyers making "Instant Offers" to homeowners.  These offers promise a quick and easy way for homeowners to sell their homes. A wise seller will look at all options when deciding to sell a property.
?️   Does Phoenix Az Continue to be a SELLER'S MARKET?
From 2019 – 2020, the Phoenix Metro housing market has appreciated 11%! That is huge!!  We are in a VERY STRONG SELLER'S MARKET.  This means sellers can easily sell their house for top dollar.  They don't need to get a "discount" offer from the typical iBuyer.
Do you own a house between $200,000 – $400,000?  If you do, you have the best chance of selling your home for the most money in the quickest time.  $200,000 – $300,000 is the average median home price for Phoenix Az.
There are buyers standing in line to purchase at this price point. So if you own a home at this price point, now is the time to sell for top dollar!  Per the Metro Phoenix  Multiple Listing Services (MLS), you have a 91% opportunity to sell your home.  This is the highest listing success rate of any price range in Phoenix Az.
Attention Sellers!
Over 80% of home sales in the Valley are for homes under $500,000.
?  Am I Giving Away My House?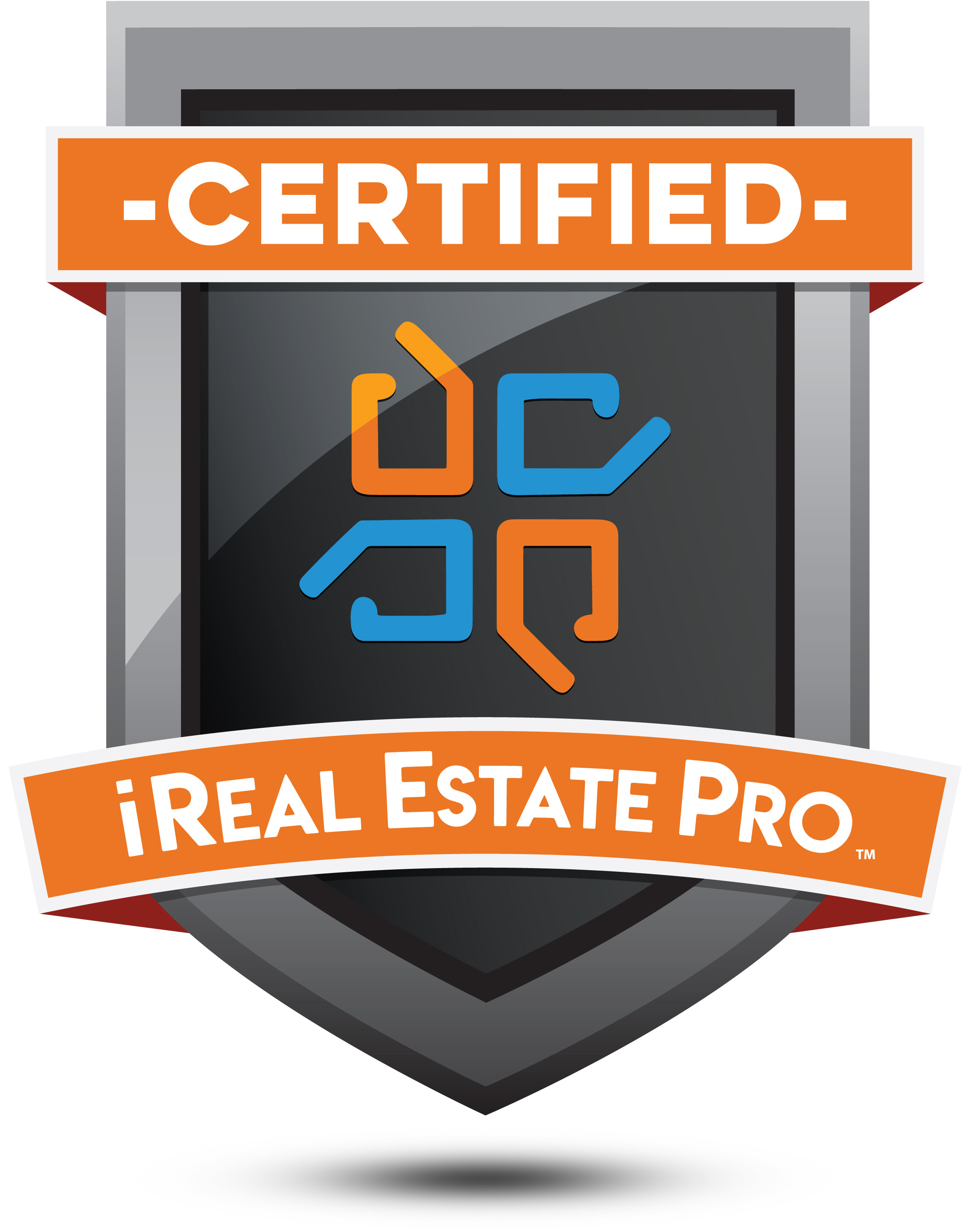 Would you like to have the best of both worlds?  I am a certified iReal Estate Pro.  What does that mean?  I can provide a seller with multiple cash offers on their house.  There are many companies that can provide "Instant" offers. Also, I have access to multiple investment groups looking to buy and flip.
Also, I have access to institutional buyers looking to buy and hold properties as rental income properties.  After obtaining the offers, I will provide them for a seller in a side by side presentation so they can look at the offer prices and fees associated with the sale.  I can provide market information should a seller decide to sell a house in a traditional manner.
For some sellers, selling quickly for cash is a convenience they need in order to move ahead with life.  For others, taking a bit more time to earn top dollar for their house is the best solution for them.
Most sellers are at a distinct disadvantage when doing business with most iBuyers.  How many home sales does a typical seller negotiate in a lifetime?  How many home sales do the iBuyer employees negotiate every day?  Sellers deserve representation in a transaction, whether it is a sale to an iBuyer or a traditional sale.  I help sellers get the most money for their homes, regardless of which sale method is used. Selling to an iBuyer is not the only option for sellers wanting to sell quickly.
All about [iBuyers], [Open Door], [Offer Pad] in Phoenix Az will help you understand your house selling options!
?  How much can I sell my house for?
Most home buyers will look at recent sales in your area of comparable homes.  This is true whether it is a traditional sale or an iBuyer.  An iBuyer will offer less than your house would bring on the open market for a couple of reasons.
First, the iBuyer may not ask you to make repairs but will factor that expense into getting the house ready for resale.  There is also a premium for the iBuyer convenience.  For some sellers, if they are selling an inherited house or need to move quickly, this cost is well worth the reduced money they will receive.
?️  How can I sell my house fast?
Selling your house to an iBuyer will help you sell your house fast.  Most iBuyers can close in 3 weeks or less.  iBuyers typically pay cash, meaning there are no lender appraisals or conditions to be met.  Another benefit of an iBuyer purchase is sellers can often choose their closing date.  This is helpful if a seller is waiting for a house to be built or unsure of the closing date on a traditional resale purchase.
?   Can I Counter anOffer From an iBuyer?
Did you know when a seller receives an offer from an iBuyer, the seller can counter-offer the initial price offered?  How do you do this?  By showing the seller the true value of their home and making a "reasonable" counter-offer which puts more money in the seller's pocket.
Also, when an iBuyer asks for repairs, buyers can pick and choose from those repairs. Sellers can also make repairs for the iBuyer.  I have resources to help with painting, flooring, plumbing, electrical and handyman services.  Often sellers just need a professional to guide them through the selling process.
FIND OUT HOW STRONG THE METRO PHOENIX HOUSING MARKET IS AND WHAT THIS MEANS TO SELLERS.
?  What is an iBuyer?
An iBuyer is a company or entity that will purchase your home with an "instant" offer. What is an instant offer?  This is typically an instant offer on the home from a buyer that hasn't actually seen it.  These buyers look at pictures typically submitted by the seller. They then develop an offer based on area comparable properties.  iBuyers are data-driven, large-scale home purchasers who seek to maximize value.
The iBuyers rely on the pictures submitted by the sellers to provide information on the condition of the property as well ad identify updates in the property.  These are typically companies many people will recognize from advertisements, such as Open Door or Offer Pad.
These are cash offers, often with very quick closings (as little as 2 weeks). Also, these companies may be planning to do minor updates on the house and immediately resell it.  Also, there are iBuyers that are "institutional" buyers.
❓  Are iBuyers Really in the Phoenix Metro Market?
According to Michael Orr of the Cromford Report, he noted the following statistics in his Cromford Daily Observation of August 8, 2020:
August 8 – Based on affidavits of value filed during July we have collected the following statistics on iBuyer activity:
| | | | | | |
| --- | --- | --- | --- | --- | --- |
| | Opendoor | OfferPad | Zillow | Knock | All iBuyers Combined |
| Homes Purchased in July 2020 | 60 | 43 | 45 | 0 | 148 |
| Homes Purchased in July 2019 | 359 | 86 | 78 | 4 | 527 |
| Annual Change in Purchases | -83% | -50% | -42% | -100% | -72% |
| Homes Sold in July 2020 | 101 | 53 | 15 | 4 | 173 |
| Homes Sold in July 2019 | 344 | 120 | 113 | 2 | 579 |
| Annual Change in Sales | -71% | -56% | -87% | +100% | -70% |
| Median Purchase Price in July 2020 | $259,750 | $240,000 | $260,000 | N/A | $259,350 |
| Median Purchase Price in July 2019 | $234,950 | $244,024 | $275,700 | $244,000 | $242,350 |
| Median Sale Price in July 2020 | $272,000 | $289,000 | $256,000 | $351,617 | $274,000 |
| Median Sale Price in July 2019 | $250,000 | $250,000 | $298.875 | $461,672 | $255,000 |
| Homes in Inventory at the End of July 2020 | 204 | 78 | 52 | 5 | 339 |
| Homes in Inventory at the End of July 2019 | 1004 | 206 | 345 | 12 | 1,567 |
| Annual Change in Inventory | -80% | -62% | -85% | -58% | -78% |
Commentary by Michael Orr of the Cromford Report:
In July the market as a whole had very strong transaction volumes, but the iBuyers failed to participate in this recovery to any great extent. Sales were down 70% compared with July 2019 while purchases were down 72%.
iBuyer inventories remain very low, down 78% compared with this time last year, so they will be unable to recover volumes to their former heights without a steep increase in their buying. Only Zillow added to inventory during July, but they had sunk to an extremely low level compared with their normal capacity.
Having reached a peak of almost 7% of the market in late 2018, iBuyers now represent less than 2% of the market in Greater Phoenix.
After Reading Michael's August 8 commentary, it looks like the iBuyers are few and far between.  Now that doesn't mean that instant offers are out of the pictures.  Working with your certified Keller Offers real estate agent (such as Shirley Coomer of Keller Williams Realty Phoenix) you can still have an offer submitted for an instant offer.  There are also institutional buyers.
Institutional buyers are buying homes to use as rental properties to generate income.  Many of these have a plan to hold onto the property for 10 – 15 years. If you sell to an iBuyer, you do not have to have your house listed and shown to multiple buyers.
?️   What is an iBuyer Program?
An iBuyer program typically is one where the buyer pays cash for a house and close quickly, often in as little as 1 – 2 weeks!  They often allow the seller to choose their closing date. The buyer is paying cash, meaning the seller doesn't have to worry about a buyer not qualifying for a loan or losing a job at the last minute.
Also, the iBuyer programs vary in the price they will pay, and in the fees, they charge.  Additionally, most sellers will get the most money from their house by placing the house in  Multiple Listing Service and allowing several buyers to see the house and see who will pay the most for the property.
 iBuyers are investors.  They may buy the house to remodel it or they may make minor cosmetic changes before selling it quickly.
An iBuyer will do a home inspection. Additionally, most will come back and identify repairs needed for the property.  Rather than ask the seller to make repairs, most iBuyers will take a cash credit at closing in lieu of the seller actually making the repairs.  And, for sellers with a lot of equity but little liquid funds, this may be an option.
?  Will I Save Money on Fees with an iBuyer?
Don't be fooled.  There is no "free lunch" and there are fees when selling to an iBuyer.  According to Marketwatch these fees can be hefty.  According to the July 6, 2019 Marketwatch report, "A MarketWatch investigation of multiple transactions involving iBuyers shows that their offers would net their customers, on average, 11% less than owners who choose to sell their homes on the open market, when fees and other costs are considered, translating to tens of thousands of dollars lost."  If you are selling a $300,000 house, that could cost you $36,000.
The question for a seller, is whether they have more time or money?  In the current seller's market in the Phoenix metro area, homes are selling quickly.  It may be worth it for a seller to sell to an iBuyer and close for cashing three weeks. However, most of us don't wake up thinking we are going to sell our house immediately. With a minimum amount of planning, you can explore the iBuyer options and the traditional selling option quickly.  Most of us have more time than money.  Can you wait a few weeks and keep thousands of dollars in YOUR pocket?
Really, No Fees?
Even if the buyer says "No Fees", they are offering you much less than the market rate.  They will likely put your house on the market themselves in a few short weeks.  They may paint or replace the flooring, but they typically are not doing major renovations.  Their business models require them to "Buy Low and Sell High".
?  Are you thinking about Selling AND Buying?
❓   What is Keller Offers?
A Keller Offer is a cash offer from a variety of iBuyers.
Keller offers are offers through Keller Williams Realty and their Keller Offers program.  When a seller does not want to go the traditional listing route, Keller Williams agents can get offers for the buyer from multiple companies.  Also, with a Keller Offer, sellers receive a cash offer.  And they can close in a little as 2 – 3 weeks and/or pick their closing date!
Additionally, when sellers choose to accept a Keller Offer, they are represented in the transaction by a Keller Williams real estate agent who is looking out for their interests.  The Keller Williams agent is representing the seller and can help with a counteroffer if the buyer doesn't want to accept the initial offer.
iBuyer Repairs
And, with a knowledgeable agent representing the seller, folks accepting an iBuyer offer can expect their agent to help negotiate any requested repairs or find vendors for repairs.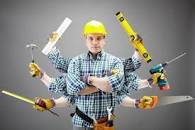 Some iBuyers often will come back and ask a seller to make repairs or provide a credit at closing for them to do repairs.  Sometimes these repairs can be unnecessary or expensive.
A knowledgable agent can help find vendors who will complete repairs.  They can get estimates to confirm the cost of the repair items identified by the iBuyer.  This is just one of the ways Keller Williams agents can help with the new world of iBuyers.
❓   How do I get an Instant Cash Offer?
Sellers often ask how they can get an instant cash offer for their house.   Sellers can get multiple cash offers when working with a Certified iReal Estate Pro agent.  These certified real estate agents have access to several potential buyers.  These buyers include the typical Opendoor and Offerpad models (also known as iBuyers).  However, they also have access to institutional buyers and many investors.
These institutional buyers are purchasing single-family homes for Real Estate Investment Trusts (REIT).  And these buyers are often paying market value.  This is because they are buying the property to rent long term, not buy and resell immediately.
They are not buying the property to sell a few weeks later!  Additionally, their business model is to rent the property for 10 – 15 years.  Also, they earn their money from the rents and long term appreciation.   Unlike an Opendoor or Offerpad who need to buy low to immediately turn a profit, a REIT has a different model.
A Certified iReal Estate Pro agent will send your property to multiple buyers and help you get the most money for your home.  They can show you how to net the most money for your home while providing you the convenience you may be looking for.
?️  What is a "Buy and Hold' Model – Instant Cash Home Buyer
In today's market, we find several institutional buyers which are also cash buyers.  These companies are buying homes for long term rental properties.  Often these companies will pay closer to market rate than a company that needs to sell the house In a few weeks to make a profit.
Most of these institutional buyers purchasing homes for renters have a 10 – 15-year hold plan.  Since this particular Instant cash buyer isn't looking to sell the house in 2 weeks, they can afford to pay close to the market rate for the property.
These cash buyers are looking for monthly cash flow and long term appreciation. There are many different institutional buyers and they may a different "Buy Box".  A Buy Box is a basic description of the type of properties these investors will buy.
As an example, one may only buy homes that are between 1200 – 2700 SF, under $300,000, built after and without a pool.  Ideally, they will end up with a portfolio of cookie-cutter properties. Also, they are buying properties that will be easy to rent for top dollar
?  Cash Home Buyers
Who is really paying cash for homes? These are REITs (Real Estate Investment Trusts) buying for the sole purpose of using the property for rentals.
These rental portfolios are often assembled, stabilized, then offered to wall street as an investment tool.  Today in the United States, people are renting for a number of reasons.  Some are millennials who want to be able to move for jobs or personal reasons and not worry about selling a house.
Some are just starting their careers, and want to be able to relocate as opportunities present themselves.
All about [iBuyers], [Open Door], [Offer Pad] in Phoenix Az
❓    Does Offerpad really work?
Offerpad will make an offer to a seller which will pay them less than market value for the property.  However, there are tradeoffs for the seller to look at.  Additionally, Offerpad will buy the house without the seller placing it on the market.  This means no showings, no strangers walking through your house.
Offerpad will also allow you to choose your closing date often in just a couple of weeks.  For some sellers, knowing they will have the house sold in a few weeks without preparing it to be marketed, it is music to their ears!  A large company that is paying cash will likely close successfully on the transaction.
The seller doesn't have to worry that the buyer could no longer qualify for a loan.  Offerpad will complete a home inspection and will likely ask for the seller to give a credit at closing for the cost of the repairs.
What About the Fees?
Often their fees exceed traditional real estate transactions.  However, for some sellers, Offerpad's business model works better for their situation. Additionally, for some sellers, the convenience of a quick sale outweighs a traditional sale, even if they could net more money! The question is really does the seller have more time or money?
And they have a great real estate agent that can help market the property and get multiple offers in cash and still accomplish the goals of the sellers.
All about "IBuyers", Open Door, Offer Pad
?   Offerpad Fees
All iBuyers charge fees, but fees will vary depending on the various business model they use. Sellers may be asked to pay from 7.5% to 10 % in various service fees, or even more!  Fees may vary by state.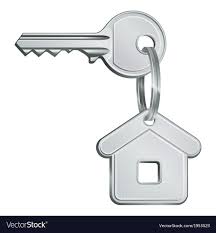 Additionally, sellers will typically have closing costs to pay.  This could consist of HOA disclosure fees or transfer fees.  Also, sellers also need to pay any taxes due.  Additionally, sellers will typically pay typical title fees, which could be a few hundred dollars to thousands in buyer title insurance fees.
Offer Pad Reviews
Like any business receiving reviews, there will typically be good reviews and bad reviews.
?  Offer Pad Reviews
Like any business receiving reviews, there will typically be good reviews and bad reviews. Sometimes consumers will have an issue because they didn't read the fine print.  Sometimes it is because a service provider wasn't fully transparent when disclosing information a seller needs to make an informed decision.
Here are a few online reviews for Offer Pad:
I sold my home at ***** ******** **** ********* *** ** ******** *** **** **** ****** ******* ************ The sale closed on 9/27/18. I signed a Credit & Repair addendum on 9/20/18 at their request which stipulated that I (1) remove the wallpaper & paint the interior and (2) Replace the Carpet in the Master Bedroom or grant them a $3,900.00 credit for them to do the work. I argued that they knew the presence of the wallpaper when they signed the original agreement and that the Carpet in question was in excellent shape, did not need replacement, and was only 17 months old.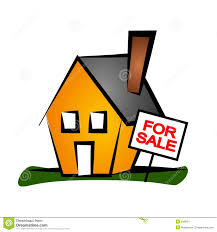 Their reply was that they would cancel the deal if I did not comply. I signed the addendum under duress as I was already committed to Purchase another home that was scheduled to close on 9/28/18. After the sale closed, they did not, in fact, replace the carpet in question and therefore, charged me for work not performed. Even though I feel I was entitled to the entire $3,900.00, …
More Offerpad Reviews
I agreed to sign a contract because it was described to me by an employee that I would not be locked into the contract and I was free to walk away at any time. Later I found out that I will have to pay $1700.00 to get out of the contract.
After finding out they low balled me with the sole purpose of forcing me into the contract, I tried to get out of said contract and was told I HAVE to pay the money or let them inspect my house; fixing any problems they found or refusing to fix the problems which would allow me to exit the contract without penalties.
So they inspected my house, deliberately found problems I would not agree to fix. Once I told them this, they came back saying I had no choice but to accept their offer or pay the $1700.00 to leave the contract.  We sold our house to this company. In the contract, they stated that they needed $9,000.00 to replace the air conditioner, paint the exterior of the house, paint over chalkboard paint on the cabinet, fix interior walls, fix exterior stucco, replace missing doors, and other items.
When they ask for money for Repairs – Do they really make them?
They would not budge on anything even though we fixed some of the stuff and some of these things were not needed as repairs. They sold the house and did not do anything that was in our contract.  And they also told us that we had to leave our refrigerator because they couldn't sell without it. They sold it minus the refrigerator.
We have photographic evidence and our former neighbor that said he would testify about what they did to our house which was nothing!!!! We felt bullied into taking the loss of money. They were not the nicest. If we tried to dispute they would give us the run around till we caved. We have tried to contact them and they refuse to answer. We have heard multiple people state they had the same issue.
All about "IBuyers", Open Door, Offer Pad [A Complete Guide]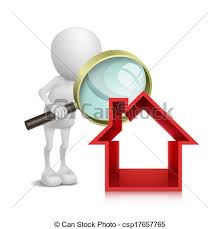 ❓    Does Opendoor pay a fair price?
Whether Opendoor pays a fair pair is up to the seller to decide.  Also, Opendoor is offering convenience to the seller: iBuyers offer some advantages to a seller:
–Sell your house with no showings
-pick your closing date
-close the sale quickly
-provide a credit to the buyer in lieu of making repairs.
-know you have a cash buyer for your home – no buyer canceling at the lost minute because of loan issues
-know you can move, buy a new home, move ahead with relocation plans.
Opendoor, as an iBuyer is offering convenience to the homeowner. So, if you have 3 dogs, 2 cats, and 3 kids, do you really want to keep your home in showing condition and rally the troops at the last minutes when an agent calls to request a showing?  Additionally, It is up to the seller to decide what is "convenience"
?   Opendoor Reviews
Here are some Opendoor reviews from sellers who sold their home to Opendoor: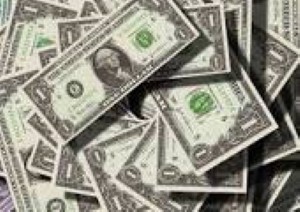 "We sold to Opendoor last month. When Opendoor came in to do their inspections they stated that our 14-year-old roof was in need of replacement. They said the repairs were approx $10,800 to completely repair the roof.
The only other item they found was that the pool/lanai surface needed to be refinished for about $600. We agreed to have them do the repairs and deduct the amount from the offer they gave us. My friends have kept an eye on the home as they live across the street.
The house was put for sale yesterday and we just moved out of the home in less than 14 days ago and the roof was never replaced. I feel we got scammed out of $10,000 as the roof according to them it needed to be replaced and never was."
More Reviews
"On January 7th of 2019, Opendoor gave us an offer on buying our house. They told us we had 9 days to accept the offer. My wife and I signed the agreement on January 11, 2019. We signed electronically. Opendoor said they did not receive a signed agreement in time. They pulled the offer and extended a new one for considerably less."
"I sold my house to Opendoor around 9/8. They withheld $5000 for a plumbing contingency. As of today I have been given the runaround and have not received my funds back more than 3 months later. I keep being told it is being sent, however, nothing is being received."
❓   Would I leave money on the table if I sell with Offerpad?
Most sellers will leave money on the table when they sell to Offerpad. Also, a house listed in the Multiple Listing Service ( MLS) which is offered to the most buyers will likely bring top dollar to the seller. Also, sellers who make minor repairs, clean, and stage appropriately will get top dollar.
However, sellers who want to sell fast and not have to show their house to buyers coming through will get less money for their house.  However, there are times that sellers want to sell quickly and the reduced profits are offset by the convenience of completing the transaction quickly.
?   Offerpad VS Opendoor
Sellers often wonder what the difference is between these two iBuyer companies.  The truth is, very little.  Both will offer a seller a price based on pictures the seller has submitted.  Additionally, both need to buy the house, and turn it around and put it back on the market as soon as possible.
Also, both Offerpad and Opendoor will pay cash.  Both will typically ask for repairs, either to be made by the seller or paid for in the form of a credit to the company from the seller's profit at the house closing.
We find that with both companies, they often do not make all the repairs that were requested by Offerpad or Opendoor.  This is often where they profit.  They may tell a seller they need a new air conditioner due to the age of the existing unit.  They may not always replace it if it is working.  If their new buyer doesn't ask for a new AC unit, they have just profited several thousands of dollars.
?    The Changing Phoenix Az Market -All About [iBuyers], [Open Door], [Offer Pad] in Phoenix Az 
Today's real estate market is changing.  Here in the metro Phoenix area, we are ground zero for "IBuyers" in many forms.  Most sellers like the idea of a cash buyer, no house showings and selecting their own closing date.  However, they need to understand the financial impact on them and their families.
When it is time to sell, find a real estate agent experienced in gathering offers from various iBuyers.  Compare those offers to a traditional sale. Be sure the agent can help explain all the fees one will see on the iBuyer offers.
You May Also Be Interested in Reading About the Phoenix November 2019 Market Report
?    What is the process for a homeowner to get an iBuyer offer?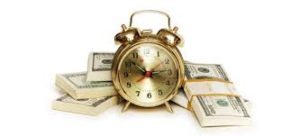 Sellers who are interested in an offer from an iBuyer need to carefully look at the process. This applies whether the offer is from Open Door, Offer Pad or other "Instant" offer companies.
The homeowner will send pictures of the property to the iBuyer
Owners answer questions about the condition of the property,  such age of the roof, HVAC, water heater, etc.
State recent updates or remodeling, the age, and type of flooring, cabinets, etc
The iBuyer will then look at comparable homes of similar size and condition in your neighborhood and make an offer. Pretty simple, or is it?
All about [iBuyers], [Open Door], [Offer Pad] in Phoenix Az
?   Seller Beware!  All about [iBuyers], [Open Door], [Offer Pad] in Phoenix Az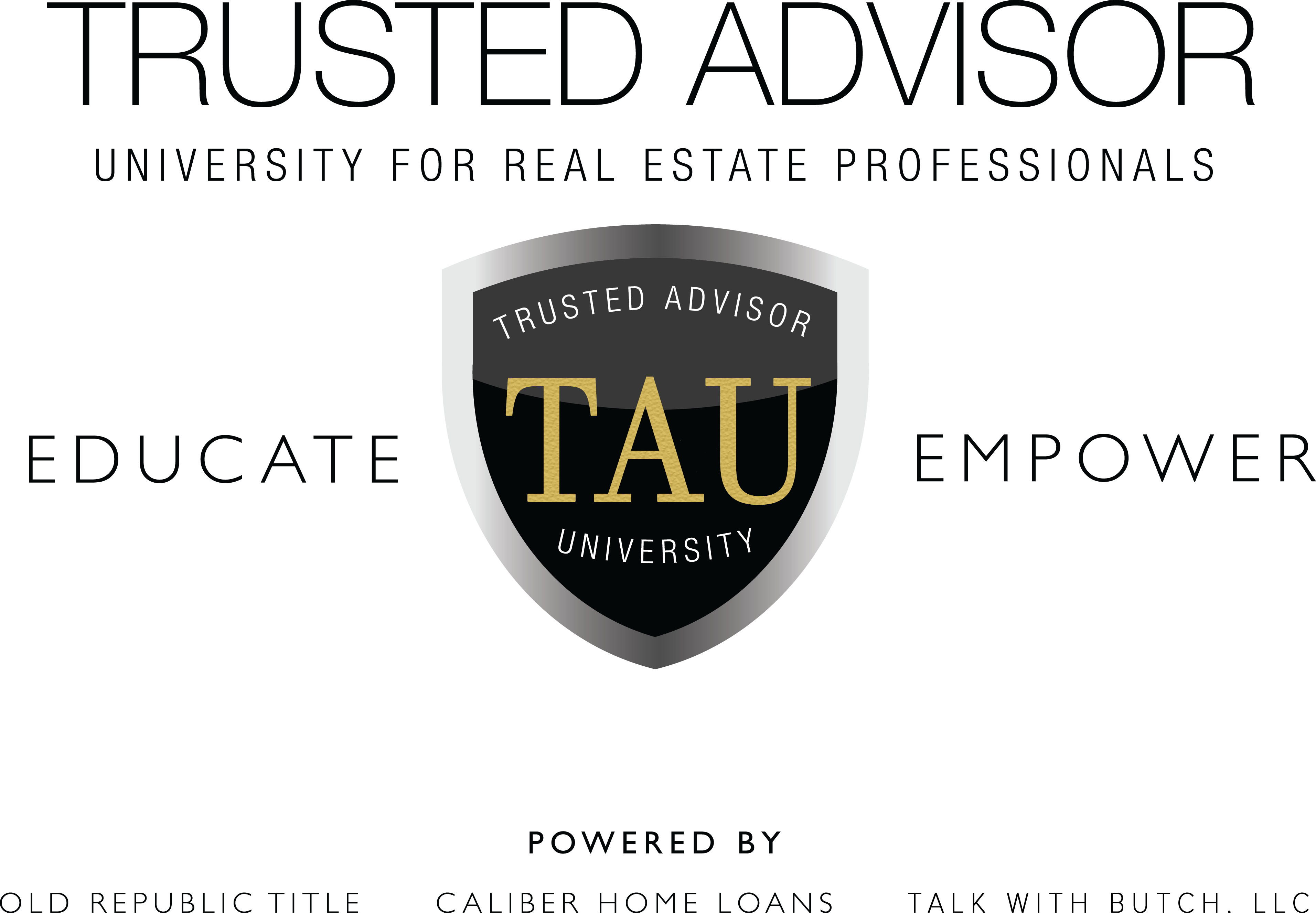 This is where it gets interesting.  The iBuyer is making an offer on a property they have never walked into. They are relying solely on the information from the owner. Did the owner submit all pictures to provide a realistic condition of the property? Are there multiple pictures of each room?
Are there pictures of the front of the house from different views? What about the houses on either side of this one? Are there several pictures of the back yard? If there is a pool is the condition of the pool and pool equipment clearly visible?
Who do you know that will buy a property sight unseen? Real estate appraisers will go into a property to understand the condition and look at the entire property, not just relying on pictures.  A real estate agent who lists your house for sale will typically walk through the house with the owner to understand the condition before discussing price.
?  What About Repairs?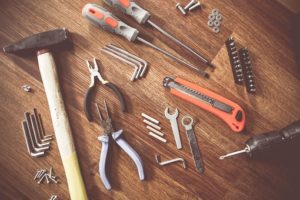 They will also suggest minor repairs or staging recommendations to maximize profits!  So, why would a buyer only look at selected pictures submitted by a seller and neighborhood information and make an offer?
Where many sellers are surprised is the home inspection completed by the iBuyer's inspector.  This is the first time anyone connected with the buyer actually sees the property.  Often the iBuyer will give the seller a list of items to repair. Sometimes sellers are asked to replace carpet that is relatively new.
A seller may be asked to replace HVAC equipment or a water heater.  The buyer may be asked for the house to be repainted.  Now the homeowner also may be offered the option to give the iBuyer a cash credit at closing in lieu of actually making the repairs.  This number may be significant and surprising to the seller.  This may greatly reduce their net proceeds.  There is a price for convenience.
?  Who Represents the Seller for [iBuyers], [Open Door], [Offer Pad] in Phoenix Az?
All about "IBuyers", Open Door, Offer Pad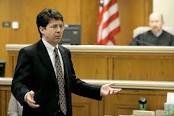 When a seller deals directly with a typical iBuyer company, you have a seller who has perhaps sold a few homes, negotiating with a professional negotiator who may negotiate many house purchases a day!  With typically iBuyers, the seller is unrepresented.
This transaction is truly For Sale By Owner.  The seller does not have any representation and the iBuyer is under no obligation to look out for the seller's interest. The seller is truly unrepresented in one of the largest business transactions
Keller Offers
With Keller Offers you will be represented by a real estate agent in the transaction.  You will have someone to look out for your interests. there is someone who is experienced negotiating against other agents.  They can put their years of experience to work for you.
The real estate market continues to change.  iBuyers are going to be a permanent part of the real estate world.  We used to think all sellers just wanted to get the most money for their house.  The changing market has shown the real estate community that sellers want the choice of top dollar or convenience.  All about [iBuyers], [Open Door], [Offer Pad] in Phoenix Az, will help sellers understand the pros and cons in the market.
❓  iBuyer vs Real Estate Agent?
If you are thinking about selling your house and you want to compare an offer from an iBuyer versus using a Real Estate Agent, why not get the best of both worlds?  Find a Rela Estate agent who is a Certified Real Estate Pro.  A certified agent can obtain multiple offers from iBuyer companies.  They can also provide a market analysis of what your property is worth.  An agent can also recommend improvements that may be needed to get you top dollar for your home.  Depending on whether you have more time or money, it is worth understanding your options.  Would it be worth it for you to walk away with $10,000 $20,000 or more in your pocket by waiting a couple of weeks? Most of us don't make $20,000 in a couple of weeks (after taxes), so you definitely want to understand your options.
?️ Is it a Good Time to Buy a Home 2020?
Home prices are going up. However, interest rates are at historic lows.  We are seeing rental rates increase.  People need to live somewhere, so owning your own home has many benefits.  You won't ever get a call from the landlord telling you the rent is going up.  Today's buyers are choosing fixed-rate loans.  The homeowners can paint or decorate as they please.  And, no approvals are needed!
? All about [iBuyers], [Open Door], [Offer Pad] in Phoenix Az
Phoenix Homes on the Market in the last 7 days
For Real Estate contact Keller Williams Realty Phoenix:
Contact the Shirley Coomer Group at Keller Williams Realty Sonoran Living
Call or Text: 602-770-0643 for more Real Estate Information.
? All about [iBuyers], [Open Door], [Offer Pad] in Phoenix Az
Summary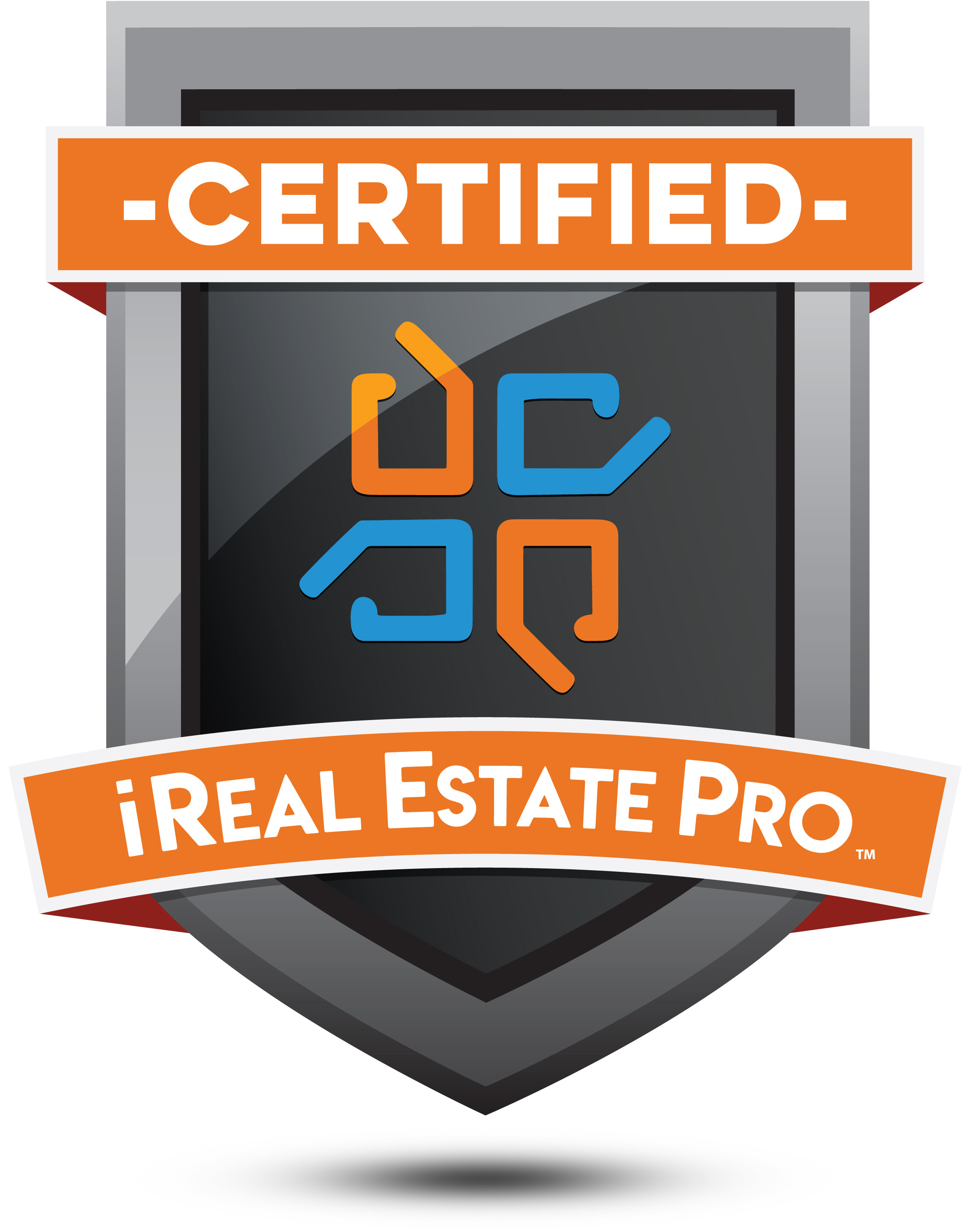 Article Name
? All about "iBuyers", Open Door, Offer Pad in Phoenix Az
Description
Everything you need to know about iBuyers, Opendoor, Offerpad and institutional buyers in the Phoenix metro market. What are the advantages and disadvantages of selling to an iBuyer? How ca a traditional real estate agent help sell your home quickly for top dollar, leading more money in your pocket?
Author
Publisher Name
Shirley Coomer Real Estate Group
Publisher Logo