The Angry Crab Shack is a great Ahwatukee restaurant featuring New Orleans' style food.
?   Angry Crab – Closed in Ahwatukee
Several months ago, the Angry Crab in Ahwatukee closed, much to the dismay of the local residents.
Fortunately, there are two  Angry Crab locations in Mesa. Given the current COVID-19 situation. Always check your favorite restaurant for hours.
Happy Hour extends to all tables in the restaurant, not just at the bar. If you are attending a happy hour with friends, finding 4 seats together at a bar is a bit of a challenge.  Visiting when you are sitting side by side at the bar is difficult.
My personal favorite item for Happy Hour is the $5.00 shrimp.  The cold shrimp are large and such a great value!
Speaking of value, the Angry Crab offers great food for a great price. I have frequented the Angry Crab consistently since the Ahwatukee location opened in August 2015 and have always had excellent service.
We need to continue to support this great locally owned restaurant, especially one which is working on improving how it serves its customers by recognizing the hours for Happy Hour needed to be extended and extended to the entire restaurant. The management at Angry Crab is working to take care of their customers and we need to show our appreciation by frequenting a locally owned restaurant.
For more information check out the Angry Crab's Ahwatukee website
https://www.angrycrabshack.com/ahwatukee
?   Restaurants in Mountain Park Ranch
I have lived and worked in Ahwatukee for many years.  As a real estate agent at  Keller Williams Realty Sonoran Living,  I  have noticed how few restaurants we have within the Mountain Park Ranch community.  While there are many good Ahwatukee restaurants, it is always nice to have a restaurant you like minutes from home.
Restaurants here come and go and the location of the Angry Crab Shack at 3820 E Ray Rd, Ahwatukee 85044 is no exception. I can recall at least three different restaurants at this location.  There could be more be because they have not been memorable!  I was pleasantly surprised when I first visited the Angry Crab Shack.  Many friends and neighbors mentioned looking forward to this restaurant opening as they liked the Angry Crab Shack locations elsewhere in the valley.
Since the opening of this Louisiana-style restaurant at 3820 E Ray Rd, I have enjoyed several dinners and happy hours at this great restaurant.  As a long time resident of Mountain Park Ranch,  this is one of my favorite restaurants.  The food is amazing and the service great. I have eaten in New Orleans many times, and this restaurant reminds me of the Gulf coast.  This restaurant is reminiscent of the southern-style cooking found there.
?  Oysters on the Half Shell
In Phoenix, one usually hesitates to order oysters on the half shell. However, I have ordered these several times and have found them to be very fresh and delicious each time.  The Cajun-style food takes me back to many meals in New Orleans.  The shrimp & mussels are tasty, the various sauces to select from are delicious.  A great benefit of the Angry Crab is the ability to select the level of heat you want on your Seafood.  You can also select from lobster, crab legs, blue crabs, etc.
Have you ever tried to decide where to go for dinner when someone wants Seafood and others don't?  If you or someone in your family not a fan of Seafood, this place is a great option to meet everyone's idea of a perfect meal!  If you want chicken or BBQ you will not be disappointed here. Some restaurants that serve a variety of seafood, beef, and chicken don't serve them all well, but  The Angry Crab Shack has the right formula and hits a home run with everything I have tasted.
?  Who Likes Oysters?
For more information on the Angry Crab Shack, click on the small picture of the angry crab. This will direct you to their site.  From there, you can

get directions to all of their locations, hours of operation, a history on the business, and the menu.
While we usually select a restaurant for great food and atmosphere, the service I have experienced has been consistently excellent.  From the first dinner to Happy Hour at the Bar, the staff takes pleasure in explaining to first-time visitors the nuances of the food and drinks.  They seem to genuinely enjoy their jobs which makes for a nice dining experience.
Make no mistake, this is a casual dining restaurant.  No suit and ties required!  In fact, with the Louisiana style of serving, complete with a lobster bib if desired, the more casual the better.  Your table is covered with butcher block paper to catch the drips of sauce!  Want to peel your shrimp and get your hands dirty, great because this will make sure you take in the full Louisiana experience.  When you are done, you head over to the communal sink and wash away the yummy sauce.  Your kids will love this place!
There are still many things on the menu for me to try.  With the cooler weather coming the large patio area will accommodate many hungry diners.  Outdoor patio seating is always welcomed when the Phoenix weather cools down and we can look forward to months of great weather.
Additional restaurants are always welcome in Ahwatukee.  Living in Mountain Park Ranch for the excellent Kyrene Schools, quality restaurants are much appreciated.   We all like to patronize local establishments. The  Angry Crab is here to stay!.
?  Watch for Holiday Events and Local Specials
The holidays are special at the Angry Crab.  Look for their special drink and food options.  This great local restaurant celebrates not only national holidays, but most recently they offered daily specials during teacher appreciation week.  It is great when local restaurants support our amazing teachers and offer specials!
Not your typical sports bar!
I hope you found the information about the Angry Crab Shack useful. If I can be of help with your Real Estate needs anywhere in the Ahwatukee / Mountain Park Ranch / East Valley area please call me at 602.770.0643.
Homes for Sale in or near Mountain Park Ranch
Contact the Shirley Coomer Group at Keller Williams Realty Sonoran Living

Call or Text: 602-770-0643 for more Real Estate Information.
Summary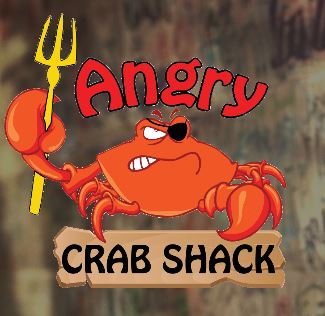 Article Name
Ahwatukee Restaurant in 85044 - Angry Crab Shack
Description
Don't miss the Angry Crab Shack in Ahwatukee in 85044. This New Orleans style restaurant has great seafood and BBQ
Author
Publisher Name
Mountain Park Ranch Real Estate Shirley Coomer
Publisher Logo