When it comes to the Best Water Parks in Phoenix Arizona, you won't want to miss the newest park in the valley.  The Great Wolf Lodge will have their Grand Opening September 19, 2019, to March 5, 2020.
This resort promises to be one of the best water parks in Phoenix! The newest waterpark to open in the Phoenix metro area is the Great Wolf Lodge chain opening at Talking Stick Resort.  With many theme parks all over the United States and Canada, this is the first Great Wolf Lodge in Arizona.
This will also be the only indoors park in the valley. The hot summer weather and the winter visitors will be sure to keep this park very busy!
When staying at the resort, each room price includes water park passes.  Each night stay gets you two days of play.  From 1:00 PM on your day of arrival to the close of the park on your departure date you can use the water park facilities.  Towels and life jackets are available.
Parents will love the fact that there is always a lifeguard on duty!  Come rain or shine, this indoor park will deliver an amazing experience of swimming, sliding and splashing for the whole family1
What are the hours at the park?
Hours will vary by season and activities.  Visitors to Great Wolf Lodge will enjoy the water park and attractions.  They will also enjoy amazing resort activities for kids.
Can I buy a ticket just for the water park?
Is the water park open to folks not staying at the resort? Only hotel guests can visit the pool and water park, a conscious decision to keep lines short.  Other Great Wolf locations offer $50 day passes for non-guests but no such passes are in the works for the Arizona location.
The water park is for the exclusive use of registered hotel guests.  The restaurants on the property are open to the public.
Don't miss these exciting features!
Relax and take a moment to put your feet up in the warm waters of Northwoods Springs.  To enter this area you must be 18 yrs or older!
Big Foot Pass
Your kids can move from log slice to log slice above the water.  Miss a step?  No problem!  Your youngsters will fall into a warm water pool.  This is designed to help build dexterity and strength as they navigate the log slices.
Crooked Creek
Take some time to float on the calm creek
Diamond Back Drop
This is a new ride which you probably haven't ever been on before!  This is a 4 person raft ride.  The slide will drop you into a funnel and you will rock side to side as you go through the ride.  Not for the faint of heart with the curves and high banks.
How much does it cost to visit the Great Wolf Lodge at Talking Stick Resort?
Your pricing will vary when visiting the resort.  There are introduction specials that may be available.  Don't miss the Howling Hero pricing as well!
Check out the Cost! See the New Park Specials!
Howling Heros at the Great Wolf Lodge
See all Water Park and Attractions at the Great Wolf Lodge
Six Flags – Hurricane Harbor
There are many rides at Six Flags.  Some are for the whole family and some are for the more adventurous.
Crazy Cactus Roaring River!  This has recently been updated to increase speed.  This cause wave action for your enjoyment!  The whole family will love the tipping buckets and waterfalls.
If you are not a strong swimmer or do not sweam at all, a life jacket is required.  All children under 42 inches also need to wear a life jacket. These are available at the start of the ride.
The Anaconda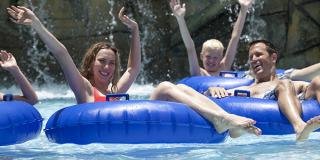 This is one of the world's first water slide attractions.  Riders slide down the enclosed channel, as the ride snakes back and forth and coming out of the corkscrew turns.  A great water ride on a hot Phoenix day
Bahama Blaster
On this ride, you will find thrills and water as this is the first of its kind in the United States.  Riders will race in tandem tubes down two tracks which are side by side
Dueling H2O Coaster accelerates into a new area for water slides and is perfect for the ultimate thrill-seeker. The first ride of its kind in the United States, this unique coaster allows guests to race in tandem tubes down two side-by-side slide tracks. Not for the faint of heart!
Bonzai Pipelines
On this ride, you will find three slides with many twists, turns, and drops!   The drops go down four stories!    You have a choice of riding inside of tubes or open slides and end up in the splash pool from the 42-foot ride of twists and turns!
Coconut Bay
This area is filled with kid-sized rides designed especially for kids and families.  These rides offer kid-friendly versions of the park's major attractions!
Tiny typhoon
This ride spins riders through a miniature funnel and will drop them into calm waters.  Listen to the screams and giggle as this water ride delights your little ones.
Banzai Racers
The little ones can also enjoy the Banazi racing but at a milder pace than the big park ride.
See More Rides! What is there to do at Castles N' Coasters Miniature Golf
Best Water Parks in Phoenix Arizona Where to Eat at Six Flags
You will find several eating options at Six Flags.  There are healthy dining options available. These include the Chicken Cart with wings and fries.  Also, the French Fry card offers french fries with various toppings to choose from.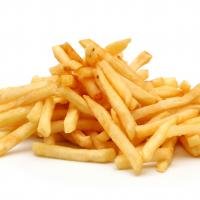 Don't miss The Grill, with hamburgers and turkey legs!  Last, there is The Tidal Wave Cafe.  Plenty of seating and good food!  Indoor seating is also available.  For adults, alcohol is also served.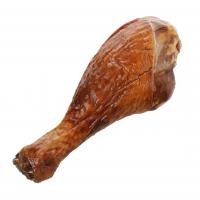 This water park is family friendly, so bring the strollers.  It is also wheelchair accessible
No trip to a water park is complete without checking out the shopping.  Here you will find swimwear, gifts, and toys sure t please everyone!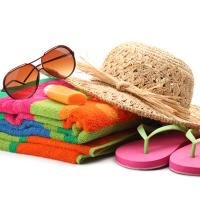 What is the cost to visit Six Flags Hurricane Harbor Park
What are the hours at Six Flags Hurrican Harbor Park:
Hours vary and may be seasonal.  Always check the hours before planning your day!
Hours of Operation at Six Flags hurricane Harbor Park
Oasis Water Park at the Arizona Grand Resort
This waterpark is located at the Arizona Grand Resort.  If you are looking for a lazy river to float along and take in the views, this is the place for you!  You won't want to miss the water slides or the giant wave pool.  Have you ever seen a 25 person hot tub?  Well, this is the place!
.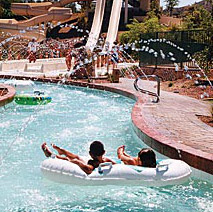 This water park covers 7 acres and was voted by the Travel Channel as one of the country's Top 10 Waterparks.  This water oasis have something for the whole family!  One of the most popular features is the eight-story Slide Canyon tower.
The upscale Arizona Grand resort has luxurious private cabanas you can enjoy poolside.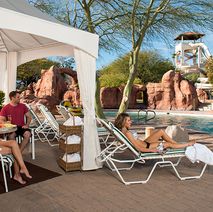 There r poolside refreshments available at the Oasis Bar & Grill Whether you are looking for a drink, appetizer, burger or salad, you won't have to go very far.
Looking for something for the kids? There is the Wild Car Springs to keep them entertained.  The Oasis Water Park is exclusively for hotel guests at the Arizona Grand.
The Arizona Grand is a favorite summer destination for locals.  This is a great place for a "Staycation" when you want to indulge in the water park all day long!
Best Water Parks in Phoenix Arizona – Special Packages – Arizona Grand Oasis Water Park
The Arizona Grand Resort not only has a world-class water park, but visitors can also enjoy golf and the resort spa.  Something for everyone!
Arizona Grand Resort Specials to Check Out
Hours of Operation for the Oasis Water park at the Arizona Grand Resort
Big Surf
Address: 1500 N. McClintock Drive, Tempe, AZ 85281
Hours: Saturday, 10 a.m. – 6 p.m. | Sunday, 11 a.m. – 6 p.m. (Open weekends only through Sept. 10)
Phone: 480-994-2297  Call for hours and days of operation
Big Surf in Tempe opened in 1969 and had the country's first wave pool.  This water park continues to a local favorite.  This park has a 2.5 MILLION gallon Waikiki Beach wave pool which simulates ocean waves.  Kids and adults can ride on boogie boards or surfboards.  There is an Otter Slide and Captain Cook's Landing splash pad which welcomes smaller children not ready for the waves. For the older kids, a local favorite is the Tornado Twister when kids can race.
On-site concessions are available so you don't have to leave once you arrive!  This is a very affordable water park option.  Some valley water parks require a stay at the adjacent resort.  This is great for folks just wanting to experience a day of water parks, they head home or to a hotel.
Arizona Gets a Beach: 11-Acre Monsoon Lagoon -Coming soon – June 2021
This man-made lagoon (water park) is actually a giant wave pool!
This wave pool will actually use new technology that uses machines to generate 1000 waves per hour.  This is expected to accommodate 90 – 100 surfers at a time.  There will be a manmade beach catering to surfers.  Expect competitions for amateur surfing, pro surfing.  This facility will also accommodate longboarding and bodyboarding as well.
Additional Park Amenities
There will be outdoor volleyball courts, outdoor fitness equipment, a fitness trail for running and biking.  There will also be a gym rehab facility. Since this park isn't open yet, there may be other features to discover.
Monson Lagoon will be located in Scottsdale, Arizona.  More information to come on this exciting Lagoon!
Best Water Parks in Phoenix Arizona
Phoenix Homes on the Market in the last 7 days $250,000 – $350,000
Contact the Shirley Coomer Group at Keller Williams Realty Sonoran Living
Call or Text: 602-770-0643 for more Real Estate Information.
Summary
Article Name
Best Water Parks in Phoenix Arizona
Description
Best Water Parks in Phoenix Arizona will delight the whole family. Some require a resort stay while others will sell a day pass. Check out the New Great Wolf Lodge at Talking Stick Resort in Scotsdale
Author
Publisher Name
Shirley Coomer Mountain Park Ranch Real Estate
Publisher Logo