Should a seller be allowed to stay in a house even after closing for a few days? Does Your State or Brokerage Allow Seller Post Possession?
?️  Why would a Seller Want Post Possession When Selling a House?
A seller may want post possession of the house they are selling for several reasons.  They may have a delay in closing on their new home.  Also, they could discover an unexpected delay with movers.
I have had clients, both as sellers and buyers ask about prepossession or post possession. While we always try to avoid this situation for many reasons, there are times this is needed.  Additionally, this can be a better alternative for a client than putting household items in storage. Also, staying at a hotel or with family for a period of time may not be an option.  Additionally, paying for a double move can get expensive.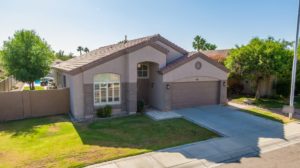 Some Real Estate brokerages to not allow for post possession documents as part of the real estate transaction. That means any agreements would be made by the buyer and seller without the assistance of their Realtors.  However, In Arizona post possession is legal and my brokerage does allow this with the property documentation.
There are times when sellers want to remain in their house after the close of escrow.  Why would they want to do this?  The seller may be closing a few days later on a ho
me they are purchasing and want to avoid a double move.  Also, they might have an unexpected delay in a mover schedule.  Additionally, there could be a last-minute delay with their loan on a home being purchased.  However, this may also be an agreement negotiated as part of the purchase contract,.
?How long can a buyer delay closing?
A buyer can delay closing for a period mutually agreed to by the seller.  If buyers are getting a loan for the purchase of the property, they may want to check and see when their loan rate lock expires.  Most lenders lock a loan rate in for a period of time.  After that time expires, the buyer could find they have a loan at a higher rate.
Also, buyers may be relying on the sale of a previous home to make their new purchase.  If there is a delay in the sale of their home, that could delay the new purchase.  Most buyers and sellers do not want to delay closing dates as all parties have made plans around that date.  However, when an extension is needed, it is usually in the best interest of both parties to cooperate.
❓ What happens if the closing is delayed?
Depending on the reason for the delay, both buyer and seller may agree to a new closing date.  What is the buyer is needing more time to complete their loan?  The buyer could offer additional earnest money to the seller.  They could agree this earnest money becomes non-refundable to the buyer if a date is missed.
While this isn't ideal if a buyer is asking a seller to delay closing by a week or two, this provides an incentive for the seller to accept the delay.  If the buyer can not complete the deal, then the seller is compensated for the delayed sale as they will need to put the property back on the market and likely wait 30 – 45 days for a new contract to close.
? Can sellers delay closing?
Yes, a seller can ask a buyer to delay closing.  If the seller's new home isn't ready or there is a delay with movers, it may be less expensive for a seller to delay closing rather than moving their household to storage and paying for a hotel.  Again, a delay in closing, whether by the buyer or seller must be mutually agreed to.  Neither one can mandate a change in their contract.
?  Rental Agreement
If the home seller is to remain in the house for an extended period of time, a better option is to have the buyer and seller draw up a rental agreement.  Also, the "Post Possession" option is generally used for a short period such as a few days or weeks, not extended periods. Additionally, the agreement should cover a security deposit and rental payment for the specific post possession period.
?  What Documentation Is Needed for Post Possession?
The home buyer and seller should have documentation in place for any post possession agreement. While no one expects there to be a problem, both parties need to ensure they are covered by property documentation. Should the seller not vacate the house as agreed to, the buyer needs to know what legal action they can take. If the buyer is holding any deposits, the seller needs to be sure they are refunded per the agreement.

?  Former owner Obtains Rental/Liability policy
The party remaining in the property should be required to obtain a rental insurance policy that includes liability sufficient to cover the property for any damage. And, the new owner should be included in the policy as an "also named".  Also, this allows the owner to file a claim on the property should there be damage and the claim goes on the claim history of the renter, not the owner.   However, this type of policy is prudent for any landlord to make part of a normal rental in the event a renter damages a house.
?  Security Deposit
The new owner should require a security deposit.  Additionally, these funds can be held by the title company from the seller proceeds and refunded after the occupant moves out. The new owner would confirm the property is in the same condition as it was at the close of escrow.
?  What About Delays from COCID-19?
There is a new Addendum available to real estate agents and their clients that address the impacts of COVID-19.  The addendum is called the CoronaVirus / COVID-19 Addendum. Additioally, this advises buyer sand sellers to seek appropriate legal counsel regarding the virus.  And, there is also a provision the buyer and seller can sign to mutually agree to extend the closing up to 10 days to allow for COVID-19 related issues to be resolved.  This could include COVID-19 impacts to the buyers, sellers, or lenders.
?  Rental Agreement
The state of Arizona has a standard rental agreement.  I recommend using this for any seller post possession situation.  This is a document that clearly states the rights and responsibilities of the buyer and seller in the transaction.  The state rental agreement states:
Security Deposit
Pet Deposit (if any)
Cleaning Deposit

Specific rent to be collected

Specific dates for the post possession

Clarify who is paying for utilities

Document who is paying for pool service (if a pool)

Agree on who is paying for landscaping (if needed)
A home buyer granting post possession to the former owner may not consider all aspects of the deal.  It is important that the buyer and seller are in agreement for all these items.  Otherwise, a buyer could find the landscaping overgrown when they move in.  The pool could be lacking maintenance after a few weeks. The former owner could expect the new owner to be responsible for landscaping and pool.  Put it in writing so there is no misunderstanding.
?   Rental Payment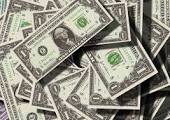 Determine the rent to be paid by the seller.  There may be no rent collected if the occupancy was taken into consideration as part of the sale price of the house. A best practice is for the title company to withhold the rent from the seller proceeds.  The title company can provide the proceeds to the buyer.
With planning, most buyers and sellers can avoid this situation.  However, we all know that even with impeccable planning unexpected situations do come up.  Sometimes a buyer or seller must have a particular closing date. All parties need to agree to the closing dates as part of the initial contract.  If situations change, the closing date can be changed by mutual agreement.
We all want our clients to have a great experience when buying and selling a home or investment property with us.  Part of the job is thinking outside of the box (but within the law and common sense) to make the sale process as smooth as possible for everyone.
 Contact the Shirley Coomer Group at Keller Williams Realty Sonoran Living

or Text: 602-770-0643 for more Real Estate Information.
Summary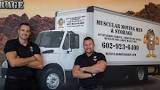 Article Name
Does Your State or Brokerage Allow Seller Post Possession?
Description
what are the pros and cost of a seller having post possession after the sale of a house
Author
Shirley Coomer at Keller Williams Realty
Publisher Name
Shirley Coomer at Mountain Park Ranch Real Estate
Publisher Logo