How To Sell Your House in Phoenix

Many homeowners want to know How To Sell  Their House. What are the costs associated with a house sale?  There are many fees sellers will pay to get their house sold. Once these fees are understood, sellers can prepare their house for the market.  Don't confuse SELLING your house,  with placing your house ON the market.  Whether or not your house sells and whether or not you receive top dollar will depend on how realistic you are as a seller.  Also critical is choosing the right real estate agent to complete the sale for you.  And last, don't confuse "saving" money on real estate agent fees with making more money.  You need an agent who is a good negotiator.  Sellers also need to present the house is the best possible showing condition.
❓  How much does it cost to sell a house?  8 major selling costs for sellers.
The cost to sell a house may vary in different markets.  Here are typical selling costs in Phoenix.
Real Estate Agent commissions (for the selling agent and the buyer's agent)
Title fees – A title company typically handles the process to ensure the title to the property is accurate, obtain loan pay off from the seller's lender, receive the buyer's earnest money, receive the buyer's loan to purchase the property, ensure taxes and HOA dues are paid and distribute sale proceeds.
In Arizona, the seller buys a title insurance policy for the buyer that ensures the buyer has a clear title to the property.
Property taxes in Arizona are paid in arrears, so the seller pays all taxes due up to the date of closing.  If the seller had a loan on the property, their lender would refund any tax money held in their impound or escrow account.
HOA Fees – Typically a Home Owner's Association will charge a seller the cost of sending the Covenants, Conditions & Restrictions (CC&Rs) to the buyer.
Any HOA fines that may have been levied on a seller must be paid at the time of sale.
HOA Transfer fees – This is a fee the HOA charges to transfer their records from the seller to the buyer.  The fee can be paid by the buyer, the seller, or split.
If the seller has a loan on the property, there is also a reconveyance fee charged by the title company.  This is a service to ensure their lender shows the ownership transfers the property and releases their lien on the property.
9. Title Agency Expenses  The cost for the title company to handle the transaction, signing, receipt of funds, and disbursement of funds.
?  How to sell your house Using a Real Estate Agent
8 Questions to ask a Real Estate Agent before you hire one.

Talk to more than one agent and ask how much they charge to sell a house.  Also, ask what they do to get a house sold?  All Real Estat agents are independent contractors.  The money they will spend to market your home will vary from agent to agent. This means that the cost to market your home is a direct cost to the agent, not their brokerage.
1. Will they use a professional photographer?  Will there be a virtual tour of your home online?  Do they use drones for aerial photography? If you live on a preserve lot or on a golf course, it may be beneficial for the photos showcasing your house to lend a bird's eye view or the surrounding area.
2.  Are they familiar with social media?  Will your house be featured in Blogs? Facebook Ads? What website will showcase your property?
3.  Will your home be on Real Estate Agent tours?  This will provide your home with multiple agents viewing the house and providing agent feedback.  This is helpful to get many agent's opinions on the landscape, curb apeak, flooring, paint, etc.  Are you wondering if you should update or replace anything?  The feedback from the tour may answer that question from a group of professionals.
4.  Will they hold open houses? Buyers are often touring neighborhoods before they start working with an agent.  Open houses can offer maximum exposure for your house.  Neighbors often have friends and family interested in their neighborhood.
More Questions
5. Are they a local agent?  Will they be able to meet someone at the house who happens to drive by and ay want to see the house on short notice?
6. Are they familiar with the area?  Can they tell you about options for schools and other community information so your home is showcased in the best possible light?
7.  Do they have staging services available?  Most homes will benefit from professional staging so your home looks decluttered and furniture is placed in a way to attract many buyers.
7.  How well do they negotiate?  An agent offering a low commission may not be the best negotiator.  Ask how many deals a month they negotiate.  Ask whether they have been to any negotiation training or professionally negotiated in a previous job.  Agents need to not only negotiate a purchase contract, complete with the sales price, closing dates, etc. They also need to be able to negotiate any repairs and negotiate any issues with an appraiser.
8. How will they communicate with you?  When selling a house, sellers need and want constant communication from their agents.  They want to get feedback on each house showing, open house or real estate agent tour. No news is no news.  As a seller, feedback is very important.  Should you change something in the house? Is there something a buyer didn't like that could easily be changed? Ask how frequently you can expect to hear from the agent.  Ideally, the agent will call you at least twice a week.  Once to discuss showing feedback and once to discuss marketing, such as weekend open houses or upcoming broker tours.
?️ Here are  15 proven tips that can help sell a house fast.
Have you wondered what tips could help you sell a house fast in Phoenix? Of course, everyone wants to sell their house fast and for top dollar. However, how many homeowners are willing to do what it takes?

1. Clean, clean, clean. That said, clean not only the floors and countertops. Have the windows professionally cleaned. Remove any sunscreens and leave them off to make the house light and bright. Clean the tracks of the sliding patio doors. Ensure all cabinet doors are clean, no one likes to open a cabinet and feel the grease or grit you left behind. If you have a 2 story home, look down the stairs at plant shelves, tops of cabinets, etc. Clean the baseboards, raised panel doors, window sills, switch plates and outlet covers (replace any cracked or damaged switch plates and outlet covers). Don't forget to clean the ceiling fans and air vents. Consider a professional cleaner who is trained to "deep clean" your home.
2. Price it right from the start – Homes that are priced right will sell for more money than homes that are overpriced when first on the market, then experience a price reduction. Look at comps carefully with a professional Real Estate agent and review the recent sales of comparable properties before deciding on a price.
Buyers today are looking at the market and work with an agent who will educate them on home values with the amenities they are looking for. Buyers have choices and in this market will not overpay for your house. There are three prices for homes. The price the seller wants, the price the buyer is willing to pay, and the value placed on the home by the appraisal. Buyers are unwilling to pay for a home inspection and an appraisal when they know the house is overpriced to start with.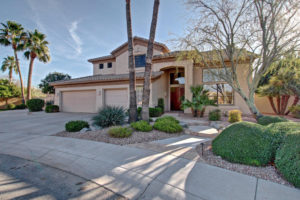 3. Curb Appeal – Walk to the street in front of your house. What do you see? This is the first view prospective buyers will have to your home as they drive up. Does it look well maintained? Are the lights by the garage and front door clean, clear of cobwebs, and dust with a working light bulb? Buyers want to see a mowed lawn with all the edging and trimming looking great. Are any trees or bushes nicely trimmed? No one wants to fight their way to the front of your house ducking bushes and tree branches.
Buyers don't want to see weeds in the cracks of the sidewalk or elsewhere in the yard. Consider a nice pot of fresh and colorful flowers by the front door. Is the front door freshly painted or refinished so it is inviting with new or shining hardware? As buyers come to the front door with their Real Estate agent, they often have to wait while the key is retrieved from a lockbox, which may be on the front door or on a hose bib at the side of the house.
What will Buyers See?
This gives buyers a few minutes to take in the front door and the surrounding area. Is there any trim on the front door in need of a fresh coat of paint? Ensure the potential buyer sees the great upkeep as they approach the front door so they enter your house expecting the same level of care and upkeeping inside.
A messy exterior often is reflected in a messy interior. Consider power washing your driveway and sidewalks. Place a nice Welcome mat at your front door.
4. Hire a professional photographer – Today we know over 95% of buyers (or their friends and families) start their home search on the internet. Buyers are used to looking through many listings as they decide where they want to live.  They are looking to see home prices for homes that fall within their price range.
They may be comparing different home features such as a pool, one story, two stories, large lot, open floor plan, etc. Buyers have a short attention span and will move quickly through all the homes they see online. Sloppy or fuzzy pictures will get skipped over. Be sure all counters are cleaned of extra appliances.  Put down toilet lids.
Remove the family pets from the pictures. If buyers can't get a sense of the layout and dimensions of a room, they will quickly move on. If the pictures appear as tiny thumbnail photos and are hard to see, the buyers will move on.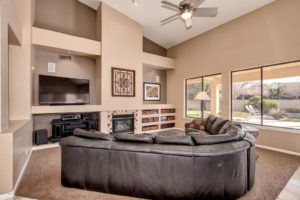 5. Declutter your house – The house you live in is not the house you put on the market. You are planning to move, so get serious about cleaning out things you haven't used for years. Take this decluttering exercise as an opportunity to give items to family and friends, donate to charities, or mark as trash. Closets should appear spacious, reduce the number of linens in a closet so buyers see your closets as roomy.
If you are cramming the closets full, buyers think the house does not have enough storage. Clean out closets, box up extra items you are going to keep and put them in the garage or rent a storage locker. Remove most if not all rugs from the floors so buyers have a feeling of open spaces.
6. Depersonalize your house – When buyers walk into your home they must be able to see themselves living in your house.  Remove most pictures, collections of whatnots, hunting, and fishing trophies. The house should have a neutral feeling. Repaint in neutral colors. Your bright red wall in the living room may suit your personality, but it will be distracting for buyers. Add a light air freshener, but nothing overpowering. You don't want to appear you are hiding odors. If possible send pets to a friend's home for a while. Buyers don't appreciate seeing dog food and cat food bowls in the kitchen and cat litter boxes in the bathtub!. The house needs to look AND smell fresh and clean.
Who is your target buyer? Think about removing wallpaper and borders. Wallpaper usually dates a home. Remove loud curtains and drapes. These can be dust catchers, block the light from coming in, and often distract buyers. These are easy things to do. Houses with these distractions keep a buyer from appreciating other key features of your home.
7. Make small repairs – Walk through your house with a critical eye. Is there a spot or two in need of a touch up of paint? Open and close windows and doors and make sure the hardware works and is clean. Repair nicks on doors, baseboards, and walls. Replace any cracked or broken glass in doors and windows.
8. Make Your House Available for buyers – Buyers often go out with an agent to look at several houses. They want to see as many as possible on an outing. They may have arranged for a babysitter or taken time off work. A serious seller makes the house available for buyers to see at the buyer's convenience. This may not be convenient for you at dinner time, but if you want to sell your house you need to be flexible. As a Real Estate agent,  nothing is more frustrating for buyers as when a house can only be shown from 12N – 2 PM on Tuesdays and Fridays.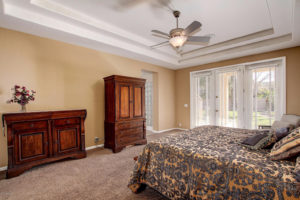 9. Give your home a gender-neutral feel – You are planning to move, so take this opportunity to declutter and rearrange rooms so a buyer isn't overwhelmed by heavy dark furniture or bright pink curtains. The buyer for your house could be male or female, so go with neutral colors.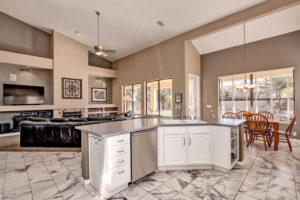 10. Focus on the Kitchen  Clear off the kitchen counters.  Leave a few appliances such as a coffee maker or toaster.  Put away all those appliances we keep out for convenience. You want to show the prospective buyer how much counter space is available in your kitchen. Ensure all cabinets are clean and organized.  Clean all cupboard doors and draws.  No one wants to feel accumulated grease or grunge on doors.  And yes, a buyer will open your kitchen cabinets and drawers.   Eliminate the "stuffed to the brim" look.
Buyers will also open up the oven, microwave, dishwasher – be sure your kitchen sparkles!  If you are including the refrigerator in the sale, they will be looking in there too. If you have a pantry, be sure items are neatly lined up and it appears there is plenty of room! Remove any appliances or rolls of paper towels from the floor. Be sure all appliances are sparkling clean! Put away the trash can or at a minimum be sure you empty the trash. Remove the collection of magnets and pictures from your refrigerator.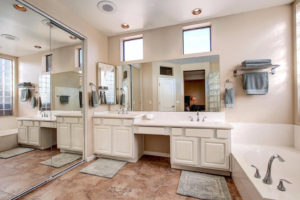 11. Focus on the Bathrooms – Clean off the counters except for a few items, ie a basket, porcelain jars, etc. Buyers don't want to see your toothbrush, half-squeezed tube of toothpaste, the collection of combs, brushes, curling irons, and hair dryers. Yes, we all have these in our bathrooms, but how can buyers see themselves getting ready for the day looking at your personal items? Be sure the sinks, fixtures, and glass shower doors and walls are sparkling. Replace broken or cracked tiles, be sure all caulking is fresh and clean. Replacing or cleaning tiles and caulking are very important in providing a clean and fresh look to the bathroom. Ensure cabinets and closets are decluttered. Minimize the bottles of shampoo, conditioner and body wash in the shower. Hang fresh towels that match. Buy new ones if you must.  You only have one opportunity to make a first impression!
12. Organize Children's Rooms – You can't store away all of the toys in your child's room, but you can take this opportunity, since you are moving, to donate or share toys they have outgrown. Box unused toys and place in a closet or storage. Again, if your children's room isn't big enough for toys, the buyer may think the same for their children. As an assortment of bins helps contain many things and looks organized.
13. Make your house "Showing Friendly" – Now that you have decluttered and cleaned you are ready to welcome prospective home buyers! Turn on all the lights in the house.  Be sure all lights have working light bulbs.  If a light doesn't come on, buyers may think the light fixture itself does not work, raising doubts about the house and signaling an expense they may have to address upon buying the property. You want the house to show light and bright. In summer be sure to turn on the ceiling fans. Open all the curtains and blinds so the house is light and bright.
Remove pets when possible. Put away pet dishes, toys, and litter boxes. Put on soft music to set a relaxing atmosphere. Consider setting your dining room table. A bouquet of flowers always makes a home feel welcoming. Turn on any pool or water features outside. Be sure all lights have working light bulbs.  If a light doesn't come on, buyers may think the light fixture itself does not work. You want the house to show light and bright.
14.  Do not be home for a buyer's appointment
It is always best for sellers to leave a home for a buyer's appointment.  While you may think you can help by pointing out features about the house, this isn't helpful.  You Real Estate agent will likely highlight key features of the property.  Often a brochure is in the house outlining upgrades the buyer needs to be aware of.  It is already a bit uncomfortable for buyers to walk through other people's homes, looking in closets and cabinets.  Typically buyers will spend less time looking at a house with the owners home than if they were absent from the property.  With sellers home, buyers are not free to discuss changes they may want to do to the property. Buyers do not want to hurt a seller's feelings by discussing different paint colors, changes for bathrooms or floors.  Some sellers don't appreciate the buyers discussing the changes to their home.
Buyers need to picture themselves living in the house.  If the seller is hanging around, it won't feel like their home.  Often buyers will sit down and discuss making an offer on the property.  If the seller is in the house, that is likely not going to happen.  Often buyers will ask questions of the sellers, ie why are they moving and what is the time frame?  This may help a buyer see the seller is in a hurry to sell and may drive the buyer to make a lower offer on the property knowing the seller is very motivated!
15. Clean the yard, pool and patio areas
In Arizona, we enjoy outdoor living almost all year!.  Our patios and pool areas contribute to buying decisions when buyers are house hunting.  Buyers want to see a nice patio area.  Be sure the patio tables and chairs are clean and inviting.  While we do get dust storms in the summer, make a diligent effort to keep the patio area inviting. Remove any excess chairs, toys, broken chairs, etc.  Again, buyers want to picture themselves and their family and friends enjoying the patio area.
Be sure the pool is sparkling and free of debris. If you have a water feature, turn in on. Again, allow the buyer to picture their time relaxing in your backyard.  Nothing like the soothing sound of water to entice a buyer!
How to Clean Your House to Sell
When you are ready for your house to be on the market, the first thing to do is deep cleaning.  Either hire someone or plan to use your elbow grease.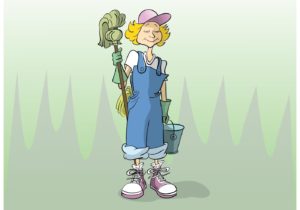 Scrub baseboards
Clean all surfaces on ceiling fans and the fixture itself.  If there is a light, remove the glass bowl and clean it.  Wipe off light bulbs.
Check all light switches
Wash windows inside and out, upstairs and down
Look for dust on plant shelves that are visible from the stairs
Clean all light fixtures and dust the fixture itself
Be sure all blinds are clean
Clean the stove and microwave, decrease, and make it shine!
Look at the front door and clean any leaves off the front entry day.  Clean the front door of dust and dirt.
Dust coffee tables and end tables.  This includes the top  and any plant shelves or trim,
Have your carpets professionally cleaned
If your grout is not new, have the grout professionally cleaned
Put away all dishes that may be in the sink or dirty dishes on the counter or stove
Clean off any surface the buyer would likely touch, such as the banister up or down the stairs.
Sweep or blow off the patio.  In Arizona outdoors living is important.  Be sure the patio furniture, including tabletops, are spotless.
Clean up the laundry.  If it is overrun with purchases from Costco, the buyer will perceive a shortage of storage.
Wipe down your washer and dryer (even if you are taking them with you) so buyers feel the cleanliness and spaciousness.
Takedown distracting curtains that may be dusty or old, to ensure the house is bathed in sunlight
How to Sell a House Without a Real Estate agent?
Some homeowners will put up a For Sale By Owner sign in hopes of avoiding paying real estate commissions.  Some sellers will pay a buyer's agent commission to the real estate agent that provides a buyer and successfully closes the sale.  How would plan to sell your home on your own?
Follow the eleven steps listed above.  These steps will ensure your house shows well and presents the house in the best light.
Ask prospective buyers to bring proof of funds if paying cash or a prequalification letter from a lender. You want to know your buyer can afford to buy the house if they like it!
Have a brochure on the property professionally printed which showcases property features
Hire a professional photographer
Give the prospective buyer a copy of the flyer, a high-level overview of the house, then let them check out the house on their own.
DO NOT follow the buyers through the house and point out every piece of hardware or outlet plates you have replaced. Let them talk among themselves and discuss the house.
Having homeowners at home when viewing a house is a bit awkward.  They won't feel comfortable commenting on the orange walls they are dying to repaint or the threadbare carpet.
Decide what purchase contract you want to be used.  The Standard state of Arizona (Arizona Association of Realtors  (AAR)) contract has language that has been carefully written to provide protection for the buyer and seller. This contract is very specific on timeframes for Loan status updates, response times for the parties to the contract, timelines for specific requirements, ie a home inspection, and when earnest money can be refunded within the appropriate timeframes.
Be sure you understand any disclosures you are required to make to the prospective buyer.
If the buyer is obtaining a loan, call the lender, verify the buyer is qualified for the amount of the prequalification letter.  Ask for weekly updates so you know the buyer is providing the appropriate information to the lender in the correct timeline.
Understand when the buyer will schedule a home inspection
Be prepared to have the buyer ask you to make repairs.
Plan to meet the appraiser for access to the house to complete the appraisal.  Be prepared for any negotiations should the appraiser not appraiser the property at the contract price.
Contact your mortgage company to get the final pay off for your loan so you understand the amount due to you.
Find a title company to will be a neutral company to hold the earnest money, send payment due for pay off to a lender as well as any Home Owner Association fees (ie disclosure fees, transfer fees and any capital improvement fees due at closing.
Keep your emotions out of any negotiations.  The buy may lot like your paint color, so don't be offended if they plan to repaint the house and knock down a few walls.
For a FREE book on how to sell your home on your own, CLICK HERE
So now you are ready to be an informed seller.  You have read the 8 major costs for sellers when selling a home. This article also includes 7 questions to ask a real estate agent before you hire one. After reviewing the 13 tips to sell your house fast, you have the tools to understand a home sale, the costs and questions to ask, and the "how-to" to be sure your home sells quickly!
How to Sell Your House if  you are Upside Down
A house can be sold if you upside down.  There are a few options to consider.   Sellers can bring n the difference between the proceeds of the sale and the balance on your loan.  You may consider borrowing money from family members or your 401K.
The other option is a Short Sale.  A short sale occurs when a lender agrees to take less money on the sale of your house.  The rules vary by bank, however, for all banks, you will need to prove financial hardship, showing you can not make the mortgage payment,  The bank will require the house be listed in MLS to make sure the property has the greatest exposure to get the highest price possible.  Having a short sale on your credit will impact your credit score.  Be sure to consult an attorney and accountant to understand the impact on your credit report and the ability to buy another house.
How to sell your house and build a new one
It can take 3 – 12 months to have a new home built, depending on the build time in your area and size of your home.  Many new home buyers want to sell their current home but are unsure how to get their current home sold.  It can be a challenge to time the sale of their home with the completion of the new one.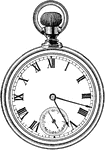 There are several options for homeowners in this situation.  First, homeowners can sell their homes and move in with family or a temporary rental.  Another option is to rent back their current home from the new owners.  Depending on the buyer's moving plans, they may be happy to have the former owners rent back the house.
14 Points to keep in mind when taking photos to sell your house
When you are ready to take photos of your house to sell, stop, and consider engaging a professional photographer who has the correct lenses, lighting, and an eye for photographing homes.  If you decide not to use a professional, here are some tips to make the most of your photos.
Be sure to declutter your house.  Clean off all the kitchen counters, island, and bathroom counters.  You want buyers to picture themselves living in your house.  If counters are cluttered, they not only can't envision themselves living there, it looks like the home doesn't have enough storage.
Turn all the lights on and open up the windows to the house appears light and bright.  Be sure all your light bulbs work! it is always better to shoot in natural light.
Be sure the toilet lid is down in the bathroom
Arrange your patio furniture so as to make the viewer feel invited to sit and relax!
Take several exterior pictures.  Take a picture from the street and again at the front door.  The curb appeal for any house resale is very important as what you see on the outside is usually what you see on the inside!
If your house has a lot of furniture, consider putting some in storage so the house looks roomy.  Remember, the house you live in isn't the one you put on the market!
Consider setting the dining table with your fine China or having a nice centerpiece on the table
Do not have any people or pets in the pictures
Declutter the closets.   If your pictures show your closets jammed with clothes, the potential buyer will get the impression there isn't enough storage in the house.
In the kitchen, remove refrigerator magnets, hang attractive towels.  Remove any trashcans from the picture
Look around the room, you want to showcase your house, not your belongings.  Consider a few well placed and colorful through pillows.
If you have great hardwood or tile flooring, consider taking up through rugs.  Bare floors will showcase
How to bury a St. Joseph statue to sell your House
 The flooring and make a room seem bigger!
Be sure all windows and doors are sparkling clean. A dirty window will not let in as much light as clean windows
If you are in an area of the country that uses sunscreens (as are often used in Arizona) consider taking the screens down for photos and while the house is on the market so it shows lighter and brighter.
For many years there has been a belief among some home sellers and Real Estate agents that burying a St. Joseph's statute will hasten the sale of the house.  Whether or not this is true, it is difficult to tell.  Many home sellers have reported an immediate offer on their house shortly after burying the statue.
We know sellers first must have the house priced correctly (even with a statue, no one wants to overpay for a house) and in great showing condition.  A St. Joseph is very inexpensive to purchase, so why not take out some added insurance for the sale of your house?  Ready to purchase a statue?  CLICK HERE
Where and how do you bury the statue?  There are several schools of thought on this. Here are a few: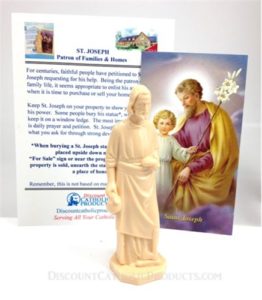 Bury it Upside down, near the 'For Sale' sign in the front yard.
Bury it right side up.
Place in the rear yard
Put it in a  flower bed or flower pot (if you are in a condo place it in a flower pot)
Place it on its back and pointing towards the house
Bury it 3 feet from the rear of the house.
Place it facing the house.
Bury it 12 inches deep.
Tradition states that the home seller should dig up the statue when their house sells and place it in their new home.
Where did this belief come from that burying a St. Joseph statue may help sell a house come Again, there are several schools of thought, but the most commonly held belief is originated from nuns in Europe who wanted to find more land to expand their Closter.  After burying St. Joseph medals on the property, they were able to purchase more land.  Today sellers bury a statue of St. Joseph rather than medals.
Tradition also requires when the statue is buried, the following prayer is recited:
Prayer to Sell a House
O, Saint Joseph, you who taught our Lord the carpenter's trade, and saw to it that he was always properly housed, hear my earnest plea. I want you to help me now as you helped your foster-child Jesus, and as you have helped many others in the matter of housing. I wish to sell this [house/property] quickly, easily, and profitably and I implore you to grant my wish by bringing me a good buyer, one who is eager, compliant, and honest, and by letting nothing impede the rapid conclusion of the sale.
Dear Saint Joseph, I know you would do this for me out of the goodness of your heart and in your own good time, but my need is very great now and so I must make you hurry on my behalf.
Saint Joseph, I am going to place you in a difficult position with your head in darkness and you will suffer as our Lord suffered, until this [house/property] is sold. Then, Saint Joseph, I swear before the cross and God Almighty, that I will redeem you and you will receive my gratitude and a place of honor in my home.
Amen.
How to stage a kitchen to sell your house
We know the kitchen is a key selling factor in most homes.  A kitchen is a gathering place for family and guests.  Any cook who enjoys preparing great food for family and friends wants a great kitchen.  This is why it is so important you showcase your kitchen.  Start by removing all the magnets and calendars from the refrigerator.
Next, clean all the cabinets, inside and out, followed by a good surface cleaner.  Nothing turns off buyers quicker than feeling food or dirt on a cabinet.  Buyers will open the cabinets and drawers, so be prepared!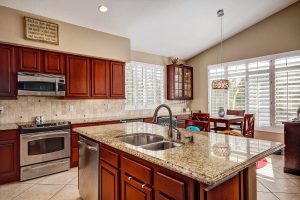 Organize all the cupboards and pantries.  Declutter as much as you can. Buyers want to see there is ample storage space, and cupboards that are crammed with cans of food, and dishes are not inviting.  If the seller doesn't have room for their kitchen items, either will the prospective buyer.
Clean off the kitchen counters.  Leave a coffee maker, but put aware the food processor, can opener, collections of containers, etc.  Again, buyers need to see clean and open spaces. Unless your garage can is contained in a cabinet, consider removing it to the garage. and be sure there is a clean bag in it.
More Kitchen Suggestions!
If your kitchen has a ceiling fan, be sure to dust it!  Wash all light fixtures and replace any burnt-out bulbs.  Look at your wall art and decide if any of it can be packed up.  Remember,  the house you live in isn't the one you put on the market.  Get rid of any "collections" of nick-nacks.  Few homes today look good with wallpaper.  If you have a wallpaper border, consider taking it down.  Wallpaper in kitchens tends to make the house look dated. It is generally better to remove throw rugs from the floor.  Rugs tend to make living spaces look smaller than they really are.
Look at your kitchen table.  Can you remove a table leaf to make the kitchen look bigger?  Perhaps remove a few chairs? For any showings, remove cat and dog dishes.  You want the buyers to picture themselves living there, and if they don't have pets, it may be hard to picture them living among your dog dishes.  Also, if you have a cat litter box, please remove it from the kitchen!
One thing often overlooked by sellers is the smell of cooked foods.  It may be best to avoid cooking fish or other strong-smelling foods.  Sometimes the smell of last night's fish can linger.
How to decide whether to sell or rent your house
Some homeowners decide to keep their existing house when they decide to buy a new home.  For some, they may be upside down on their home value and it makes sense to hold on the house a bit longer.  For other homeowners, the thought of renting the house and generating passive income is a great idea.  First, sellers must look at the financial aspect of this decision.  What is the going rental rate for your property in your area?  How much is your monthly mortgage, homeowners insurance, taxes, and  HOA?  Does it make financial sense to keep the house?  If your rental payment will not cover the mortgage, it doesn't make sense for most sellers to keep the old house for a rental.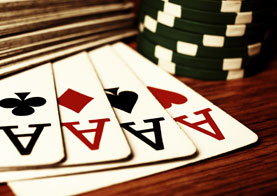 What if your mortgage is low and there is a great cash flow opportunity in keeping the house as a rental?  Before deciding, an owner needs to decide if they want to be the property manager or hire someone else for this task.  Are you equipped to market the property, and able to run credit and background checks on the prospective renters?  Are you familiar with Arizona's Landlord-Tenant laws?  What happens when the renter can't pay the rent?  Do you know what steps you can and can not legally take if you want to evict the tenant?  It can be a gamble to become a property manager for your own rental.
Another question for a prospective homeowner turned landlord is whether you want to field the calls when a toilet or sink backs up?  Some people are very handy and may be able and willing to make small repairs. It may make sense to hire a property management company to field the repair issues and handle a renter with late payments.  A property management company can charge up to 10% of the rental amount to manage the property. This may be money well spent if the owner does not want to deal with renter and repairs.
What about any landscape or pool maintenance? Are you going to require the tenant to manage the yard and maintain the pool? Do you add this expense to the rent to ensure both are appropriately maintained?  Generally, it is best to have this scheduled by a service you trust to avoid a green pool or unkempt landscape.  Are you going to allow renters to have pets?  If so, are there any restrictions? Dogs only?
What happens to your home owner's insurance if the tenant decides to get a pit bull or other dog that some insurance companies find undesirable?   Will your home owner's insurance go up if the property changes from an owner-occupied to an investment property?  What insurance should you insist your renters carry?  Many things to consider!
How to make your house sell fast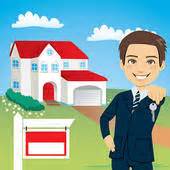 All sellers ask how to get their house sold quickly so they can get on with the plans.  The simple answer is to price it right.  All houses will sell.  Even houses in less than desirable locations will sell.  The key is they have to be priced correctly, available to be seen by the public, and presented in an uncluttered and clean manner.  While this sounds easy, it is often not easy to get homeowners to price the house correctly.
They may say the house down the street sold for more money,  and that may be true, but the house may also be bigger!  Home prices are dictated by recent sales of a similar home in close proximity to the property.  Also, the condition of the house is key to getting top dollar.
As buyers pull up to your house, they are looking at the paint, landscaping, and overall curb appeal.  Typically what you see on the outside of a house is what you get on the inside.  Be sure shrubs and trees are trimmed. The front door should be dust free and freshly painted, and add a few pots of brightly colored flowers to welcome prospective buyers. Be sure all light fixtures work and have bright light bulbs.  When the house is shown, turn on all the lights (this includes lamps and overhead lights).
One aspect of selling a home that can be lost on sellers is making the home available to potential buyers as much as possible.  Buyers understand a seller may be to remove the family or pets from the house, but a seller that asks for showings only Tuesday and Thursday between 1 pm and 4 pm are severely limiting their home exposure.  If buyers can't see the house, they are not going to buy it.  We do understand that folks still need to live in their house, eat dinner, and put children down for naps, however, being as flexible as possible is very important.
How to sell your house to a family member
There are times when it makes sense to sell your house to a family member.  The seller may or may not be giving the buyer a "deal",  but either way, there are some steps you should consider to ensure your valued relationships are intact at the end of the transaction and in years to some.  The seller needs to disclose anything state law requires, and the buyer needs to perform their own due diligence on the property.
First, the sellers and buyers need to agree on a sales price.  If the buyers are obtaining a loan, the lender will require an appraisal of the property.  What if the property does not appraise at the contract price? The buyers and sellers will need to revisit the contract price.  If the buyer is paying cash, you may want to hire an appraiser to complete an appraise so both parties feel this is a fair deal for them.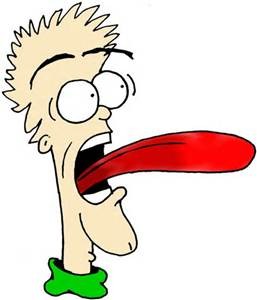 A buyer and seller should use a title company to handle the transaction.  The title company will ensure the seller has a clear title to pass ownership to the buyer.   Buyers want to be sure the title of the home is clear, that is, no second or third mortgage or tax lien.  Also, they need to know there are no liens against the property, such as a  mechanics lien for work performed on the house, but, not paid for.
Should Buyers get an Inspection?
Buyers should also do a home inspection.  The seller should complete a seller disclosure statement, sharing with the buyer what is known about the house, ie plumbing, electrical or roofing, etc. issues.  The seller could be unaware of a roof problem, for example.  An inspection will allow the buyer to understand any issues with the house before completing the transaction.
The title company will also hold earnest money, as a neutral third party.  The title company will receive the buyer funds and have the transactions released to the county to record the change of ownership. Even though a seller is selling to a family member, it is prudent to follow sound processes to protect the buyer and seller.
How to sell your house and buy another
Homeowners often as how to sell their current home and buy another home.  There are three ways to accomplish this. First, you can buy a new home, move in, then sell your current home.  The benefit of this approach is you can get settled in your new home, then complete any updates or repairs need to your current home.
Sellers can then sell the home unoccupied.  Buyers can view the home any time their agent is available, and not have to schedule an appointment around dinnertime or nap time!  Sellers do not have to get kids or pets out of the house for a showing.  This approach appeals to many people.  The downside is the homeowner would need to qualify for both home loans if the existing home has a loan and the buyer needs to obtain a loan on the new property.
The second approach is to sell the house first.  The homeowner then could either move in with family or find a short-term rental.  The benefit is that the Owner is now in a position to buy a home without any contingencies and makes this a strong buyer.  The buyer may then find a home without feeling rushed.
Buying and selling?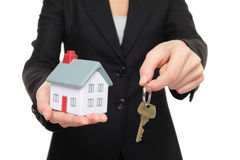 The third way to buy a home when you already own one on is to make an offer contingent on the sale OR closing of the buyer's current home.  Some sellers will accept an offer from a buyer knowing their home is currently listed for sale but not yet under contract.  If a seller isn't in a hurry, this option may work well for sellers or buyers.  The seller would want their agent to confirm that the buyer's home is actively listed and that it is priced correctly to sell.  If sellers need to get their house sold, they may not be in a position to accept a contingent offer.  Most contingent offers have a clause allowing the seller to accept a noncontingent offer and give the contingent buyer an opportunity to remove the contingency of selling their home before purchasing the new one.
❓  How much does a Real Estate Agent charge to sell your house?
Agent commissions are set by the agents or their brokerage.  There is no set commission for selling a house.  A typical commission can vary from different areas of the country. When interviewing an agent this is a typical question.  What agent charges may depend on what is involved in selling your house.  Are they using professional photographers? What type of marketing will be done to sell the house?  There are brokerages known as "limited service" brokerages who only place the house in the Multiple Listing Service.  These companies do not schedule showings for the house, they do not negotiate on your behalf.  All calls go to the homeowner and the homeowner must negotiate with a buyer's agent and understand what seller disclosures are required for the sale.  You get what you pay for!

Some agents do charge a reduced commission, so understand what you will get with a reduced commission.  Is the agent a full-time real estate agent?  How are their negotiating skills?  Do they offer staging advice? Will they attend your home inspection or appraisal?  Are you hiring an individual agent or a team?  When you have questions, who will you talk to?  Will you be working with the agent who came to list your house?  Would you have to talk to a transaction coordinator who you haven't met? Remember, what you pay is as important as the services you receive.
How to sell a house you just bought
What do you do if you just bought a house and find you need to sell it?  Most people do buy a home with a plan in mind.  This could be purchasing a starter home with plans of a larger one as family size increases?  Sometimes buyers complete a home purchase, only to find a family member, perhaps a parent now needs to come and live with them.  Still, others find a major change in their circumstances such as death or divorce.
Reselling most houses in less than a year means losing money unless you are in an appreciating market.  Sometimes home improvements you have made will justify an increased house price shortly after purchase.  We often see investors buying houses, and "flipping" them.  They look for houses where they can add value such as updating a kitchen, bathroom. Sometimes taking down a wall and providing an open floor plan can help with value. Many homeowners update flooring and paint when they purchase a house, so there may be updates already completed at a move-in time to help justify selling it for more than you paid for the house.

Need To Sell Soon?
Most sellers find selling a house costs 5% – 8 % of the house price, depending on closing costs, real estate agent commissions, etc.  One option would be to rent out the house until you can at least break even on the sale.  Consider renting the property, however, if this isn't an option, then look at minimizing the sale expenses.
Talk to a real estate professional and ask if there are inexpensive updates you can do to the house.  If you aren't in an appreciating market, and there aren't sufficient updates to support a higher sale price, talk to your accountant, and understand and tax implications.  As your real estate agent to provide you a detailed net sheet showing all costs related to the sale.
One last option would be to talk to the agent who just sold you the house. Ask them if they can help on the commission since you just bought the house.  If you are planning to buy another home (ie, just found you need more room due to a parent moving in), they may be willing to help on the commission with multiple sales involved.
❓  How to sell a house you inherited
.When you inherit a house, you will first want to understand if you are the sole heir or if you share the inherited property.  Next, you will want to understand whether there is a mortgage on the property. If there s a mortgage, you will want to understand how much is still owed on the property.  Once you have determined the legal issues and decide to move ahead with a sale, you will need to find a real estate agent.
Many inherited homes come with all the furnishings.  Sometime the former owner will have already given away family heirlooms to family members and provided direction for the distribution of the house contents.  If this hasn't been done, the new owner(s) will need to address the contents of the house.  Most real estate agents can provide recommendations for companies that handle estate sales or can come in to clean out and haul away contents as necessary.

Your real estate agent will provide comparable properties that have sold or on the market near the property.  They can help you compare the inherited property to others of similar condition and size.  While it may be tempting to price the property high, keep in mind any carrying costs you may have to pay out of pocket before the sale is completed.
Who will Pay Ongoing Expenses Until it Sells?
There may be a mortgage, taxes, insurance, utilities, landscaping, or pool services. Consider your ability to handling the monthly carrying costs.  Also, when you do have an offer for the house, the buyer will likely have a home inspection completed.  This inspection could result in the buyer asking for repairs to be done in the house.
Also, consider there will likely be an appraisal on the house.  If the appraisal comes in under the contract price, the buyer is likely to ask going to ask you to reduce the purchase price.
Lastly consult an accountant to understand the tax impact, if any you may experience with the sale.  Understand what needs to be reported to the IRS and ensure you obtain these documents as part of the final sale process.
Do you have to disclose a death in a house when selling?

This can vary by state.  Here in Arizona, a seller does not need to disclose whether someone has died in the house. There are some cultures where having an answer to this question is very important. Some buyers are interested more in whether a violent death occupied, rather than one by natural causes.  In the midwest and east coast, houses are over 100 years old.  The likelihood of these homes having some die in the home is very high.  Years ago people didn't go to the hospital frequently.  It is not unusual for someone to have a heart attack or other illness and die at home.
How does a death in the house affect the price
The price of a house is typically not affected by a death occurring in that house. For many years people died in their homes.  In the 1800's it was typical for families to even hold a wake in the home.  When you think of the homes on the east coast and midwest that are well over 100 years old, it is very likely someone died in these homes.
There are times when a particularly gruesome murder or notorious murder has occurred on a property and there is much notoriety.  Sometimes knowing that a violent death occurred in a home can may buyers a bit squeamish!  There are some cultures that will specifically ask if a death occurred on the property.  If it is a very old property, there may be no one around who has a definitive answer!
House values are a product of location, size, updates, and finishes.  A death occurring in a home does not typically affect the value.
How to sell a vacant house
It is usually best to sell a house when it is nicely furnished.  This allows buyers to see the furniture size relative to room size.  Having furniture in place helps a buyer visualize where the furniture can be placed, and it gives the house a "homey" feeling.  Thre are times when a seller has already moved out or perhaps the property was a rental, and now it is vacant.  There are a few options when selling a vacant house.  First, the seller can hire a staging company to come in and place furniture in key rooms, such as the kitchen, living or family room, and master bedroom.  These companies also add pictures to the wall, plants, throw pillows, etc to help the buyer visualize how the rooms are used and provide a warm feeling.
Consider lightly Staging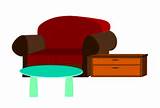 Another option is to stage the house lightly, by adding towels in the bathrooms, kitchen, and handing some artwork in the house.  Adding a recipe book to the kitchen counter and a few items on the counters will add some warmth to the house and cost less than renting staging furniture.
The last option is to leave the house vacant.  Be sure to have it deep cleaned, including mirrors and windows.  When there is no furniture or other contents in the house, every cobweb stands out!  Be sure the house is freshly painted and in good repair.  Update any ceiling fans, faucets, and other fixtures in the house.  This is inexpensive, but with no furniture in the house, buyers' eyes will be looking at what is updated, and fresh and clean sells!
More on Vacant Houses
When you must sell a vacant house, at a minimum you want to make sure the exterior is well maintained with landscape nicely trimmed.  You don't want the house to LOOK vacant. If needed, hire landscapers to keep the curb appeal fresh and clean. Be sure no newspapers or locally distributed magazines languish in the driveway.

Leave all utilities on in the property.  You want the house to be at an appropriate temperature at all times.  If you are in an area with cold winter temperatures, you want the house to be comfortable when the buyer enters the house.  This also applies to hotter climates where buyers could enter and find 90 plus degree temperatures greeting them.  You want buyers to feel comfortable as they look over the house, consider where to place furniture, and picture themselves living in the property.
Don't forget Utilities!
Buyers also need to be able to see inside the house, so it is important that the electric is on, all fixtures have working light bulbs and window coverings are open where practical. In the fall and winter months, it gets darker towards 5 pm in the evenings.  Many buyers need to look at properties evenings and weekends due to work schedules.  Buyers want to look into bathrooms, walk-in closets, and pantries, and often these rooms either do not have windows or small windows.
Always check the batteries in your smoke detector.  It is very annoying to show a buyer property with the chirping of a smoke detector needing batteries replaced. If you aren't able to periodically visit the home, have a neighbor or your real estate agent ensure fresh batteries are installed as needed.  It is difficult for buyers to discuss a house and again picture themselves living there with the irritating chirping of a smoke detector in need of new batteries.
How to Sell A House With A Mortgage
It is not difficult to sell a house with a mortgage as most homes today are purchased with a loan.  Once you have a contract on the property you are selling, you will open escrow with a title company in Arizona.  The title company will obtain your authorization to contact your lender and ask for the pay off on your loan.  The lender will provide the total pay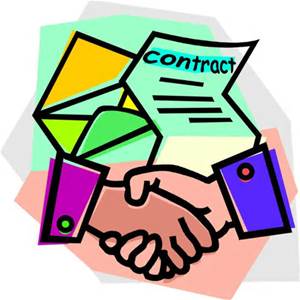 off as of a specific date (the closing date on the sale of your house).  When the title company received the payment for the house you are selling, they will wire those funds to your lender to pay off the mortgage.  Most title companies have a process in place to track the payoff of the loan to ensure the seller receives the final documents showing the loan paid in full.
 How to Sell Your House With A Lien
It is very typical for a seller to have a loan on a home when it is time to sell the home.  The lender will have the loan paid off as part of the sale and closing process.  But, what if there are other liens on a property?  A contractor can place a lien on real estate if payment is not received as agreed upon for work on that property.
Maybe the homeowner had a kitchen remodeled, a new roof put on the property, or even a new Air Conditioner.  The state of Arizona allows a contractor to place a mechanics lien on the property.  Placing the lien on the property ensures the service provider is paid when a house sells.  When a seller accepts a contract on the house, typically the escrow is opened with a title company.  One of the services provided is a title search.  The title search checks county records for any liens recorded against the property.
More!
This information is then placed in the title document.  The lien must be cleared at the time of the sale.  The title company will take payment from the seller's proceeds and pay the lien holder on behalf of the homeowner.  The homeowner does have a chance to provide proof the lien has been settled, however, in the absence of such proof,  the lienholder is paid as part of the closing process.  If there are not sufficient proceeds from the sale, the sale could be held up, as the seller needs to be able to transfer a clear title to a buyer.
Call Shirley Coomer with Keller Williams Realty Sonoran Living for all your real estate needs.  When buying, selling, or investing, let Shirley put her 15 plus years of experience to work for you.
Contact the Shirley Coomer Group at Keller Williams Realty Sonoran Living

Call or Text: 602-770-0643 for more Real Estate Information.