When it is time to move, know your moving timeline. Read this article about your Moving Timeline 13 Things to Know When Selling Your House Help minimize the stress on you and your family.
Home sellers need to start thinking about their move long before they even put their property on the market!  Yes, once the decision is made to sell your home, you need to decide where you plan to move.  Sellers will need to look around and decide what items they want to keep, what to donate, and what to throw away.  Most of us have closets and drawers that need cleaning and decluttering.
#1 Sort and Declutter
Now is the time to go through clothes you no longer wear or want to move.  Sort clothes into three categories  1) Keep   2) Through away  3) Donate.  Look in closets and drawers.  how many years of tax returns to do you have? Are there extra boxes of holiday decorations you haven't used in years and have not gotten around to trash or donate?
Decide what items you actually want to move.  Will all your furniture fit in your new home?  Will you be replacing sofas or chairs in favor of new ones?  If you are moving across the state or country, think about the cost to move an item (think refrigerator, washer, dryer, or soft) rather than purchasing new ones.  Can you sell these items on Craig's list or Offer-Up and help offset the cost of replacing these items.
#2 Check on Utilities
You will need to check on what utilities you need to set up at your new home.  Is the property all-electric?  Do you need to contact a gas company?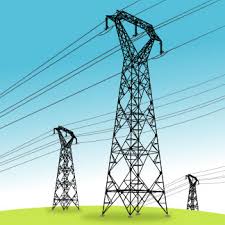 Who provides services for trash, sewer, and water? Ask the utility companies for their requirements for deposits. If you are looking at cable or dish TV, research these options as well.  You want to be sure you have TV and internet when you move in.
#3 Schedule a Moving Company
You will need to decide if you want a moving company to come in, pack up all your belongings, load their truck and move your household to your new home.  Call around and get estimates.  Compare the estimates of the moving costs, insurance and on time guarantees. Check the Better Business Bureau for reviews on the movers you are considering
#4 Other Moving options
There are a couple of other options for you.  You could choose to have PODs or containers delivered to your driveway.  You then pack your own belongings and place them inside the container.  The benefits of this are you can sort and load on your own timeline (If you have a home owner's association, check for any restrictions on how long the PODs can stay in your driveway).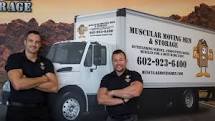 The companies with mobile containers will then pick up the packed containers.  Then, they can ship the containers to your new location, they can put the container in storage in your current city if there is a delay in your new home being ready to move in.  The other option is to move the containers to your new city and place it in storage at your destination.   Also, Don't forget to check with your insurance company to understand your insurance coverage while your household is in transit.
#5 Decide if you are going to have a Garage Sale
Depending on how much you need to dispose of, you may want to hold a garage sale.  If so, schedule a day and begin sorting items.  Additionally, assemble tables and racks for the garage sale.  Decide where you will advertise the sale. Grab a few friends to help you with the garage sale.
#6 How Will You Get To Your New Home?
Now is the time to decide if you will fly or drive to your new home.  If you aren't driving, you will want to make transportation arrangements for our vehicles.  This is a good time to buy your airline tickets.  Since airlines often charge hefty change fees, be sure of your dates. However, check on the airline's pet carrying policies.  Many have changed in the past few years.
#7 How to transport Pets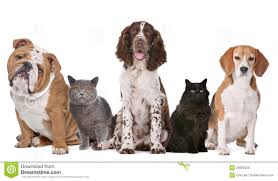 If you plan to fly, check on whether you can take your pet(s) on the flight.  Check with your veterinarian to be sure your pet's vaccinations are up to date and get any medical records you will want to take to your new home.
#8 Get Medical Records for the Family
Check with all your doctor to make sure you take your medical records with you. Ask if they have any recommendations for doctors at your new home.  Remember, not only the Pediatrician, Eye doctor, Dentist and any other specialist you may use.  Be sure to carry these with you, not in the moving truck.
If you enjoyed this article, you may also enjoy,

How to Sell a House With A Realtor
#9 Get School Records
Check on the schools at your new location.   Will they send for your children's school records, or do you need to bring a copy with you.  Ask your current school their policy for transferring school records.  You may need to get the school records ahead of time so your new school has time to determine the classroom placement of your children.  A school may need additional time if your child will be placed in a gifted or other special classroom settings.  Some schools require more testing of incoming students.  Be sure to research schools early on in your moving process. Be sure to carry these with you, not in the moving truck.
#10 Complete a Change of Address with the Post Office
You will want to confirm your new address so you can complete a change of address with the post office.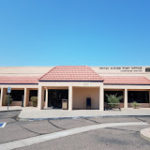 If you are unsure of your new address or will be in temporary housing you may want to get a PO Box.  Another option would be to forward any mail to a new work address in your new city.
#11 Dispose of Items a Mover Will Not Accept
There are some items a mover will not accept.  Typically this includes gas, oil, some household solvents, bleach or propane.  Check to see what you can transport and what you will want to give away or dispose of properly.
#12 Prepare an Essentials Kit
Gather together items you will need upon arrival at your new home.  Ask your mover, to place the boxes(s) in the back of the truck so it is the first box off the truck.  The box should include essential cleaning supplies,  pocket knife or scissors to help unpack, garbage bags, dish detergent, dish soap, dishcloths, and dish towels.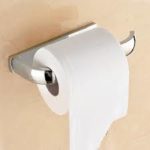 Consider adding some snacks and a case or two of water.  Include a shower curtain and essential bathroom supplies like soap, shampoo, combs, and brushes, and a package of toilet paper. Throw in some bath towels and wash cloths.  Don't forget a change of clothes or two for everyone.  If you are traveling with pets, including bowels and food for their arrival.
#13 Free Moving Check List
CLICK HERE to get a Free moving list compliments of YouMoveME.com
Sellers have many things to do when preparing to move and sell their house.  Start early and use checklists to make sure you don't have any surprises.  Moving can be stressful, but with some planning, before you leave, you will survive!  Don't forget to carry all school and medical records with you.  That essentials kit you put together will be a lifesaver!  Happy moving!
Most of us do not move on a spur of the moment.  There is work involved in the decision on where we are moving to and decisions on timelines.  Once sellers have identified their destination and timeline, it will be a matter of planning and using a good checklist.  Moving is stressful, but very doable.  One more idea suggested by a friend is to TAKE INVENTORY.  As long as you are packing and unpacking, what better time to create an inventory for insurance purposes.  We can all look around our house and see precious keepsakes or items of value.  We also know that many of our treasures are safely packed away.  As long as you are packing up, take a few more minutes to develop a complete inventory of home items.  Happy Moving!
#14 Phoenix Homes on the Market in the last 7 days
       $250,000 – $350,000
Moving Timeline 13 Things to Know When Selling Your House
 Contact the Shirley Coomer Group at Keller Williams Realty Sonoran Living

or Text: 602-770-0643 for more Real Estate information.
Moving Timeline 13 Things to Know When Selling Your House
Summary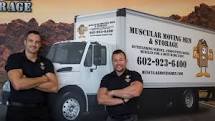 Article Name
Moving Timeline 13 Things You Need to know When Selling Your House
Description
What you should know before moving from interviewing moving companies to gathering medical and school records. What to pack and what not to pack.
Author
Shirley Coomer at Keller Williams Realty
Publisher Name
Shirley Coomer at Mountain Park Ranch Real Estate
Publisher Logo