Pet Care Guide For Phoenix East Valley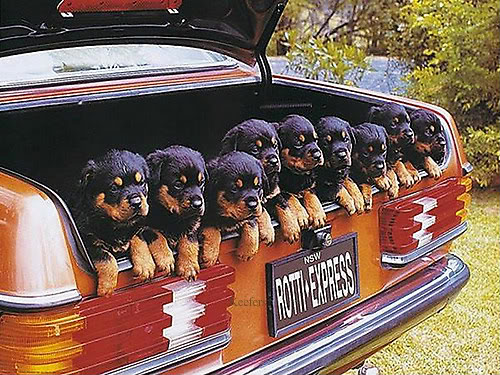 I live and work as a Real Estate agent (Keller Williams Realty) here in the Mountain Park Ranch area of Ahwatukee. I am sometimes suprised at the questions I get asked. Lately, I have found myself discussing Pets and Pet care with my friends and associates. Since I have also been a pet owner, I  am not be suprised at how important these services are to my friends and clients that own pets. So I felt compelled to research and publish this blog on Pet Care here in the East Valley. HAPPY READING…..
When looking for pet care services,  pet owners are essentially searching for care for a family member. The love and comfort one's pet provides is like no other love. Pet owners are so attached to their pets that often they refer to them as "fur babies" and call themselves kitty mommas and doggie daddies. So when looking for quality pet care services, the same diligence is applied that would be used when looking for childcare. Some pets require more care than others, but one thing they all have in common are pet parents that love them and want only the best for them.  They will often spend a lot of money for the right services. They are quick to change providers if they do not feel their pet is getting the quality care they expect.
Veterinarian Services in South East Phoenix
The most important service to have in place for pets is the vet. Finding a good veterinarian requires patience and research. Doing an online search and reading the consumer reviews can be extremely helpful when searching for a veterinarian. A couple of bad reviews among hundreds shouldn't dissuade pet owners, but more than that and alarm bells should be clanging noisily.
A wonderful tool to help pet owners find the right vet is veterinarian.com. Find veterinarians on this site by using zip codes. Not only does the site find veterinarians in the zip code query, but it will also give results in nearby areas. Some vets also post coupons on the site, so even though they may have their website, their listing here is worth visiting.
Banfield Pet Hospital is located at 4609 Ray Rd, Ahwatukee, AZ 85044. They can be contacted at 408-448-0897. They offer complete pet care services, including microchipping, dentistry, and Optimum Wellness Plans®. Here is the link to the many Banfield locations around the valley.
Southside Animal Hospital accepts walk-ins and is located at 6045 S. Central Ave., Phoenix, AZ 85042 and can be reached at 602-276-5505. This clinic provides medical care for more than just cats and dogs. They see some types of birds and exotic small pets as well as providing care for K-9 officers for several Arizona police departments and Arizona department of corrections. Health certifications for traveling pets are also part of their services.
Baseline Animal Clinic is located at 220 E Baseline Rd, Tempe, AZ 85283 is a full-service vet clinic that also o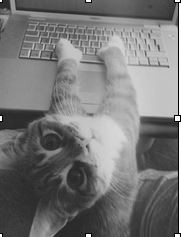 ffers pet boarding and house calls. Pets can be enrolled in pet daycare or can be left for an extended stay. While there, pets can get a makeover as Baseline also offers pet grooming. Call 480-779-1911 to discuss pet care needs.
Foothills Animal Hospital is located at 3151 E. Chandler Blvd, Phoenix, AZ 85048. They can be reached at 480-759-9721. Foothills Animal Hospital treats cats and dogs, offering a full menu of services. They are dedicated to providing compassionate and affordable care to help pets live a long and happy life. Dr. Kurt Baumler and his staff get rave reviews from long-time users, some whom have used them since 1980!
Pet Sitters and Pet Daycare
For some pets, being home alone is devastating. This intense wave of emotion may cause some unwanted behaviors, like the destruction of furnishings and urinating in inappropriate places. There are several solutions pet owners have at their disposal, among them, pet sitters and pet daycare. Making the decision between the two services will depend greatly on what the pet's unique needs may be.
Pet sitters will come to where the pet resides and get to know the animal before sitting, earning the animals trust before staying alone with the pet. This experience is one of the great advantages of employing a pet sitter. Talk about convenient! But pet sitters offer much more than convenience, they offer pets the security of being in familiar surroundings with one on one attention. Pet sitters are dedicated animal lovers and understand the pet owners concerns. They understand that pets aren't simply animals that provide companionship, but valued members of the family and often treated better than some children. Pampered pets are especially great candidates for being cared for by a pet sitter.
Luckily for pet owners, pet sitters can be found by entering their zip code on Pet Sitter International. As with any professional, doing a Google search to start research on any proposed sitter may help pet owners with the first step in screening potential candidates. Hiring a pet sitter is much like hiring a nanny and requires interviewing potential candidates doing background checks is of the utmost importance.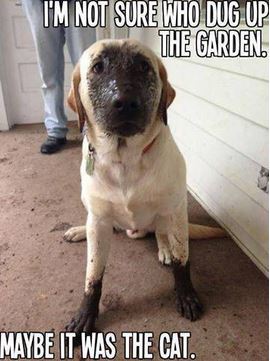 After the list has been narrowed down, a trial period is recommended. In this stage of the interviewing process, pet owners introduce the potential pet sitter to their pet to see if the two are a good match. For skittish animals, this is a slow, gentle process where candidates come and visit with pet owners, letting the animal get to know them gradually. The pet sitter may begin to offer treats to the pet. Leaving their pet alone with a sitter is a big step for both pet and sitter, so it may be smart to start out slowly with a short trial session.
A good pet sitter will keep a log of the pet's activities for the day. This process eases anxiety in pet owners and allows them to remain informed and connected. These pet sitters serve South East Phoenix.
Pampered Pets and Plants, Inc. offers pet sitters that are bonded and insured and have passed rigorous background checks. Contact them online or by calling 602 547-1121.
All Critter Sitter L.L.C. offers pet sitting services as well as pet grooming. They are also bonded and insured. Contact them via their website or by calling 408-635-1000.
Grand Paws Pet Sitting Service, this service is bonded and insured and has done background checks on their sitters. Grand Paws offers in-home sitting, pet transport and pet boarding. Contact them by visiting them online and by calling 480-366-4472.
Pet Boarding
Sometimes pets need to be cared for outside the home overnight or longer. Pet boarding is often best in these cases. While many vet clinics offer this service, pets are often boarded in cages that can be traumatic for the animal. When selecting a pet boarding house, the same stringent standards apply as when searching for a pet sitter. Here are a couple of boarding houses that serve the Phoenix area.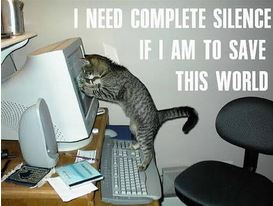 Canine Country Club and Feline Inn offer pet boarding for dogs and cats and other small pets, such as parrots and Guinea pigs. Located at 2332 E Washington Street, Phoenix, Arizona 85034 is located near the Phoenix Sky Harbor Airport, which is extremely convenient for families traveling by plane. They offer complete boarding services at the luxury level. They can be reached by calling 602-244-8171.
Foothills Pet Resort is located at 1323 E Chandler Blvd Phoenix, AZ 85048 and can be reached by calling 480-460-9126. They offer daycare and extended boarding, as well as pet grooming.  The Pet Resort gets rave reviews from users, some who have used it exclusively since JJ and Jimmy bout it 10 years ago!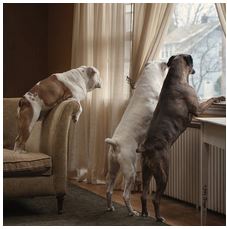 Pet Grooming
Pet grooming is almost as popular as a monthly visit to the salon. Today's pet owners want their pets to be as decked out in finery as they are and will go to extreme measures to make sure doggie is well groomed. Dogs are often given cutting edge haircuts, painted claws and sometimes a dye job. Whatever pet owners are looking for, pet groomers are there to meet their whims and needs, even if it is simply traditional grooming.
Betty's Dog Wash and Grooming has great reviews on Yelp and is located at 15425 S 48th Street, Suite # 104, Phoenix, Arizona 85044. Pet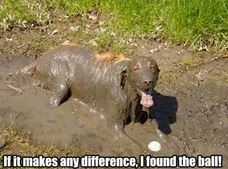 owners can book full-service pet grooming or take advantage of the do-it-yourself pet wash.
Fluffy Tails Pet Salon is located at 4025 E Chandler Blvd., Suite 24, Phoenix, Arizona, 85048. The salon is a full-service dog grooming salon. They can be reached at 480-704-0557.
Also, consider Door to Door Doggie Do's owned by Sheli Burns. In the hot Phoenix summers having the option of a mobile groomer keeps your pets from trips in a hot car. You can reach Sheli Burns at 602- 369-3971.
Wiggles and Wags Pet Resort is located at 1811 E Baseline Road, Tempe, Arizona 85283. This pet resort is a full-service resort offering pet grooming, pet exercise and pet boarding. Leave your pet while you are on vacation and return to a clean kitty or well-groomed dog. They can be reached by calling 480-491-4040.
Pet Finder Services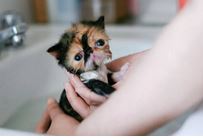 Pet Finder services here in the valley include two different areas of Pet support. One area supports the Rescue of pets and the other is adoption services. The first area is the Humane Society for Shelter Pets is an organization dedicated to fostering a broad base of support for America's local Pet shelters and Humane Societies. The second is Petfinder.com the number one website for adopting pets. Check these out if you are looking to either adopt a pet or offer up time as a volunteer.
Some other things you may want to consider

Don't forget some large chain pet stores such as Petsmart.  There you can not only get your pet food and toys, but you can also adopt a pet or get a pet groomed.  Visit Petsmart at  4609 E Ray Rd in Phoenix, Arizona 85048 or phone at 480-718-6882. If you want to look into all of the services they offer, click on the above link which will take you to their website.

Have you considered securing you home with pet screens for your home?  If you have cats that like to sit in the window but scratch the screens you may want to consider Screen mobile of Ch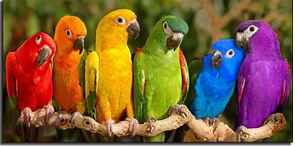 andler, Arizona. They can be reached at 480-892-3600.   They will come to your home and measure the windows and doors.  They return and install the screens to keep your pets safe and save you money on frequent screen replacements.
 I hope you found the information in this Pet Care Guide for the East Valley Helpful. If I can be of assistance with your Real Estate needs anywhere in the East Valley area please call Shirley Coomer at 602.770.0643. I have attached three links below. The first one will let you email me with any questions or comments. The second will send you to the custom search area of my website to look at homes for sale in Ahwatukee / Mountain Park Ranch area of the East Valley. The last one will send you to the Home Value area of my website so you can see what your Home is worth Today.
Email me with any questions or comments
Homes for Sale in Ahwatukee /Mountain Park Ranch Area
Summary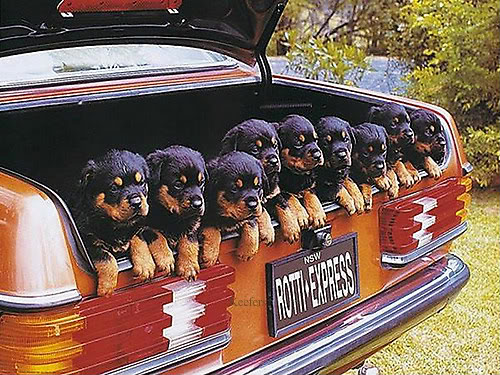 Article Name
Pet Care Guide For Phoenix East Valley
Description
what pet services do you need in the Phoenix east valley area? Whether vet services of pet grooming, there are many great providers in the east valley
Author
Shirley Coomer at Keller Williams Realty
Publisher Name
Shirley Coomer at Mountain Park Ranch Real Estate
Publisher Logo