The Phoenix Zoo has events year-round and The Phoenix Zoo and Howl-O-Ween is for everyone! Also, The zoo is home to more than 3,000 animals, including 30 species that are endangered or threatened.  The zoo covers 125 acres.  And, It is the largest privately-owned nonprofit zoo in the country.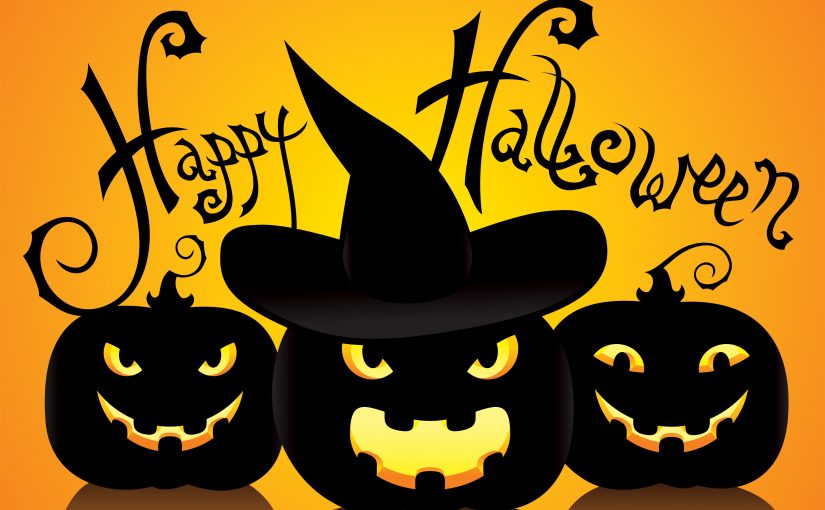 Event Information
Where:  Phoenix Zoo  – 455 N Galvin Pkwy, Phoenix, AZ 85008
Date::  October 25, 2019 – October 26, 2019
Time:   6 – 10:30 p.m.
Parking:  Zoo Parking is limited. Additional Zoo parking will be located at the Phoenix Municipal parking lot on the southwest corner of Van Buren and Galvin Parkway.
Cost:      Howl-O-Ween Tickets are $12.95 for all ages. And, Children 2 and Under are FREE.
CLICK HERE FOR A MAP OF THE ZOO.
What Will I See? The Phoenix Zoo and Howl-O-Ween
Start out the night with a ride to haunting music on the spider web-covered carousel or Scare"ousel!
At the Phoenix Zoo, you will find Merry activities (children 8 and over).  Also, You will find Scary for those under 8 years of age or the faint of heart!   Additionally, your admission includes the general entrance to the park. Also, it includes access to games and entertainment. There are several locations throughout the zoo to purchase food and beverages.
MERRY ACTIVITIES ARE APPROPRIATE FOR ALL AGES!

There is an additional cost to participate in some features.

Carnival Midway –  Everyone is a winnat at the funhouse maze.
Character Meet & Greet – Princesses, Superheroes and Star Wars… Have your photo with your favorite star.
Dr. Howl's Science Lab – Visitors will be captivated with science experiments that use fire, ice and other primal forces of nature! Kids will explore science with hands-on experiments and exciting demonstrations. Meet the Arizona Ghostbusters and build LEGOS with a Master Model Builder from LEGOLAND® Discovery Center. Plus LIVE animal encounters!
Trick or Treat Doors – Walkthrough a pathway of Halloween themed doors and collect candy. We promise more treats than tricks!
Pirates of the "Scare"ibbean – Aye, matey! Come aboard and witness this thrilling pirate sword fight! It's sure to shiver ye timbers!
Extinct Animal Graveyard – Visitors will learn about species that have gone extinct and what can be done now and in the future to prevent other species from going extinct.
Psychic & Tarot Readings – Want to know what the future holds for you? Sit down with Bob the Psychic to find out!
SCARY ACTIVITIES ARE RECOMMENDED FOR KIDS AGES 8 AND OLDER WHO LIKE A GOOD SCARE!
There is an additional cost to participate in some features.

Phoenix Arizona Paranormal Society (PAPS)** – Watch videos and listen to recordings of paranormal activities that have taken place right here in Arizona.
Carn-EVIL Cruiser* – Send in the clowns!  And, if the carnival is in town, full of gut-bursting fun that will make you die… of laughter. Additionally, join us for a behind-the-scenes look at all the magic and mayhem that makes our Carn-EVIL possible. But take heed as you may find yourself trapped in an outlandish world where we won't let you leave!
Toxic Trail –A nuclear attack has caused the majority of mankind to turn into flesh-eating zombies. Additionally, only a few brave fighters remain. And, will you become infected or make it out alive??
Cryptid Museum –    Visitors will Journey through this haunted museum… but be careful… they say it comes to life at night.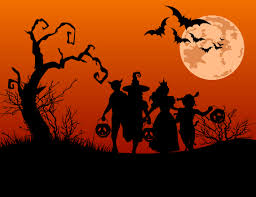 4 Horsemen of the Apocalypse –WAR. FAMINE. PLAGUE. DEATH. These mythical riders symbolize the evils to come at the end of the world. But, meet them, if you dare!
Ye Olde Witch Trail Trial – The townspeople of Plaza de los Ninos claim that may inexplicable things have been happening in their town. Also, several people have disappeared, and now they are on a witch hunt.  People who get in their way WILL burn.
Terror in Toyland – In German-speaking Alpine folklore, Krampus is a horned, anthropomorphic figure. Also, According to traditional narratives, Krampus punishes children during the Christmas season who misbehave. Additionally, be warned, the naughty may not make it out!
Visitors can see the animals throughout the zoo.  Look for thousands of Halloween lights along the pathway and in the trees!  Also, stop and enjoy festive food and beverages.