13 Things to do in Phoenix New Years Eve
There are many things to do in phoenix New Years Eve to ring in the new year.  With our great weather, there are many events held outdoors, and some include fireworks! You can enjoy New Years with family friendly events throughout the valley.  Here are a few of our favorites.

Come join friends and family at one of Tempe's best New Years Eve parties that stretch along Mill Ave as streets are closed off any revelers stroll the area.  See the holiday lights,  enjoy the food trucks, games, music, entertainment, and dancing.   Don't miss the fireworks this year sponsored by Four Peaks Brewing Company. The Fireworks will start at midnight from Tempe Butte (also known as "A" Mountain) and last about 15 minutes.
You may also enjoy 10 great East Valley Holiday Events

Coors Light® is partnering with Valley Metro and Uber to help residents and visitors ring in the New Year safely. In partnership with Crescent Crown Distributing, Coors Light Free Rides® will be available on all Valley Metro Rail and Bus routes Saturday, December 31, from 7 p.m. until the end of regular service.
New Years at the Phoenix

Zoo

, 455 N. Galvin Parkway, Phoenix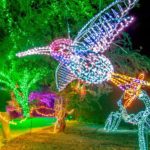 Where else can you ring in 2017 with 30 tons of snow, snowball targets, a countdown until a noon ball drop and toast with cider?   You will also enjoy dancing, live music, prizes and games, something for the whole family! 9 a.m-noon, Saturday, Dec. 31. Phoenix Zoo  Normal zoo admission prices
Families can skate on New Year's Eve with an admission that includes skate rental, pizza, a soft drink, a balloon drop and party favors.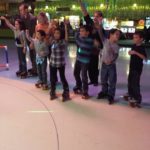 Details: 4:30-7 p.m., Saturday, Dec. 31. USA's Skateland. Admission is $7.99. A family of four pages $22 and $5 per person after that.
Wild Horse Pass Hotel & Casino, Chandler

So many options!

Dinner and drinks at Acacia Ballroom from 6:30 p.m. midnight. An "Evening with the Stars" is an exclusive dinner and dancing event. Reception with hosted premium bar, four-course dinner, dancing with the Groove Merchants and a midnight champagne toast.

Encore Lounge. From 4 p.m. – 7 p.m. The Rolling Cojones perform; from 9 p.m. – 2 a.m. Andrea & Gemini performs.
Classics With A Twist. From 8 p.m. – 2 a.m. Faith & Cooke performs.
Reflections Lounge. From 9 p.m. – 1 a.m. Notes from Neptune performs.
Ovations! Showroom. From 8 p.m.- 12:30 a.m. attend the party hosted by Fox 10's Cory McCloskey with Mirage – Fleetwood Mac Tribute; Mick Adams & The Stones, a Rolling Stones Tribute, 34North with top 40's Dance.

DJ and Dancing at Chrome Nightclub from 9 p.m. – 2 a.m. DJ Medik will be playing music. Note:  bottle service will be available at an additional cost.

 Rockin' R Ranch   –  6136 E Baseline Rd., Mesa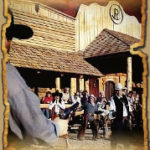 Celebrate the new year with this kid-friendly outing.  Dinner, entertainment and home by Midnight!  You will have a live performance of The Rockin' R Wranglers. Enjoy an evening of cowboy fun with dinner and a show at Rockin' R Ranch. Doors open at 5:30 p.m. and the show will start at 6:30 p.m.
 
Just pay $225 per bay for up to six people or VIP $450, tax included.Bring in 2017 with a swing. A General Bay Reservation for up to six people includes unlimited play from 9 p.m. to 1 a.m. and party favors. You can reserve a VIP Bay which is for up to six people for $450 from 9 p.m. to 1 a.m. With the VIP package enjoy unlimited Topgolf play, New Year's Eve Chef's Choice Buffet, unlimited non-alcoholic beverages, one bottle of Chandon Rose (for guests over 21), New Year's Eve party favors. Chef's Choice Buffet will be served from 9:30 p.m. to 11 p.m. and Dessert will be served from 11 p.m. to Midnight.
Decadence Music Festival
If you want an evening of music, great drinks and dining,  check out Rawhide's exclusive Decadence Festival.  Many different seating and dining options.  You will want to party late into the New Year here!
New Year's eve day is a great time to visit this entertainment district with ice skating and Fiesta Bowl activities.  Great fun for the whole family.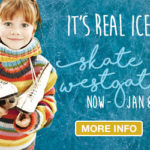 Westgate bars and restaurants will open as early as 9 a.m. on Dec. 31 to welcome Fiesta Bowl fans. Open daily from noon until 8 p.m. near the Skate Westgate ice rink, an immersive Facebook VR experience will be open to the public with Samsung's Gear VR, powered by Oculus.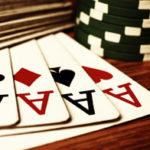 Cleveland's Breakfast Club performs. This is a versatile four-piece band performing all styles of music with the ultimate tribute to one of the best decades in modern music… the 80's.  Other activities include New Year's Eve Bingo: 39 games, $90,000+ in cash and prizes. 1st pack $30, additional packs $10 (3 for 1). Session start times: 10 a.m. Pre-Bash; 7 p.m. NYE Bash; 12:30 a.m.
If you want to see Mill Ave on New Year's eve, then settle into one venue for the evening, this may be the place for you to ring in the New Year!
One Ticket!  This may be  Biggest Block Party on Mill Ave with a 40ft stage in the middle of 6th St. There will be performances by AZ's Top Local DJ's. Confetti blasts, Champagne Inflatables, Ball Drop, Champagne Tubs. Local DJS: Diesel, Squared, Steel. Part of Downtown Tempe's annual NYE celebration. GA Tickets are $25, prices go up after first 1,000 tickets sold. VIP Tickets are $50 (Includes VIP bar and lounge, guaranteed an upfront view of the stage. Prices go up after first 250 tickets sold. Call for VIP Table and Bottle Service Packages.
11111 N. 7th St., Phoenix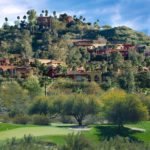 $50 cover charge for non-dinner guests.  The Terrace Room, adjacent to Different Pointe of View features The Hamptons, a six-piece band performing a line-up of today's hits, favorite oldies, and classic rock.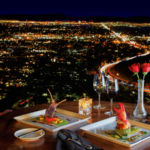 Entertainment begins at 8 p.m. and is complimentary for dinner guests. Includes party favors, light fare and a champagne toast at midnight. What a great place to ring in the New Year.  Check with the hotel for the cost of a room for the evening and eliminate the driving hassle!
New Year's Eve with Roger Clyne & the Peacemakers – Celebrity Theatre, Phoenix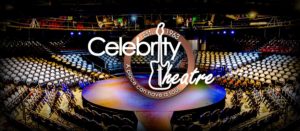 Show at 9 p.m., doors at 8 p.m., club doors at 7 p.m. The Taco Stand will be open in the club for everyone, So come early and enjoy Mexican Moonshine Tequila Drink Specials and $8 Taco plates (two tacos with rice and beans). Rows 1-3 will be removed for dancing. Rows 4-13: $53; Rows 14-25: $43.00. A Pre-Show Meet & Greet (extra $100 in addition to seat ticket charge) includes a photo opportunity with the band, one taco plate (2 tacos with rice & beans) and one Mexican moonshine drink coupon. Must have a show ticket to attend. Show ticket is not included. All tickets subject to service charge.
Golfland's New Year's Eve Party – Mesa Golfland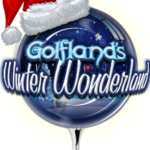 Ring in 2017 in a family-friendly environment. Unlimited mini golf, laser tag, race cars, and video games, a DJ, dance floor and midnight balloon drop. Hours 6 p.m. to 1 a.m. $19.99 per person in advance, $25 at the door. A great way to spend time with the whole family!
As you can see, there are many things to do in Phoenix New Years eve to ring in the new year.  Enjoy the great Phoenix weather and check out the outdoor venues.  There are many family friendly activities, sporting events and options to celebrate earlier in the evening and return home safely by midnight.