Many real estate agents choose to use what is called a Centralized Showing Service for appointments to view a home for sale. What Are Centralized Showing Services in Phoenix, Arizona?  In the Phoenix metro area, I use the Arizona Regional Multiple Listing Service (ARMLS).  Within ARMLS real estate agents have free access to a service called ShowingTime.
What is Showing Time?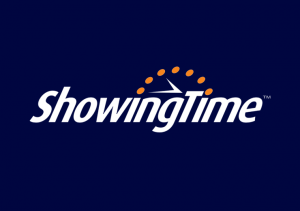 Showing Time is a Real estate agent  Centralized Showing Service.
It is part of the ARMLS. This is a great tool for real estate agents and sellers alike to conveniently schedule property showings. This is one of the largest showing management services in the country.
Who owns the Centralized Showing Service?
Showing Time is a Chicago based, privately held company.  This company automates the showing of properties for buyers, sellers, and real estate agents. Their services are used by over 900,000 real estate agents and 250 MLS systems all over the country.
What problem does this Centralized Showing solve?
When an agent wants to show a home to a prospective buyer, permission is needed to enter the home.  The seller may have a home alarm, pets or small children in the home. The homeowner must grant any real estate agent permission to enter
This permission can come from the homeowner or the listing agent (with homeowner approval)  A buyer's agent can make an online request to show the property and typically receive a quick response.  The quick response is typically due to the homeowner getting a direct request and responding to the request.
There typically is no need for the request to to to the listing agent, who then contacts the homeowner. Then the listing agent contacts the buyer's agent.  Much time can be lost inserting the listing agent in the showing request.  Unless there are special circumstances with the seller, a direct showing request to the seller is most efficient for everyone.
What Are Centralized Showing Services in Phoenix, Arizona?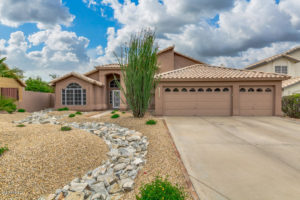 How Does a Centralized Showing System Work?
The listing agent can share how the system works with a seller and decide times they want to have the house shown.  They can also restrict certain times or entire dates if needed, (ie restrict a given day for a family birthday gathering, etc.) before the listing is Active in MLS.
The seller can block off dates or times the home will bot be available, such as a date scheduled for a birthday party, hours a day sleeper is available to have the home shown, etc.
The seller can determine how much notice is needed for showings.  If the homeowner has small children or pets to remove from the home, they could ask for a one or two-hour notice.
How do you Get Notifications?
The homeowner or their agent can receive and respond to showing requests via text, email, or phone call, determining the best way to respond.  You can request more than one method, ie text, and email.
The listing agent can set up Showing Time after the listing is active in the local MLS.  At this time, available time slots can be established.  If the homeowner does not want any showings before 12N, earlier times can be blocked from request.  If the seller needs to block a given day (ie family gathering for a birthday party), an entire day can be blocked out.
Buyer Feedback Surveys
Once an agent has a confirmed time to show a property, the system will automatically send a short feedback survey.  The surveys include a combination of multiple-choice and short answer questions.  The survey is a short 5 questions inquiring whether the buyer likes the property.
You can save multiple customized templates, add questions of your own, and select how often the surveys are sent.  Selles always want feedback, good or bad, and this is a great tool to communicate with sellers.
Your Brand
Real Estate agents can upload a photo or logo in their  ShowingTime profile and have it display on reports and emails.
What is a Custom Buyer Tour?
Buyers will often look at several homes at a tie.  By using  Google Maps, which is built right in, you won't get lost.!  Agents can add up to 10 destinations.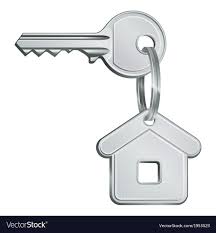 How Much Does This Centralized Showing Service Cost?
For agents using the Arizona Regional Multiple Listing Service (ARMLS), the cost is already included in the dues.  There is no additional cost to take advantage of Showing Time.
Why Use Centralized Showing Service?
As a listing agent?
This is a great feature to allow your sellers to schedule appointments conveniently.  It also allows them to receive a text or email if that is more convenient than a phone call.  Many sellers work in an environment where receive calls at work is not an option, but an email or text works well. The more successful appointments a seller can schedule, the sooner their home will find the right buyer!
The Showing Time service shows listing agents, in one place, to see all the scheduled showings for a property.  This information is helpful when communicating with sellers. You don't have to go to another location to determine how many showing have been scheduled.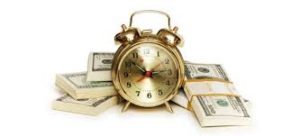 As a Buyer's Agent?
Buyer's agents can schedule multiple showings in the Showing Cart feature    Also, buyer's agents can see which times have already been scheduled, and work with their buyer to schedule an available time to show the property.
Nothing is more frustrating than needing to schedule multiple appointments for a buyer while having to wait for callbacks. Agents need to schedule sufficient time to view a property and travel to the next property. Also, when you can see what times are already scheduled this can be communicated with buyers for efficient planning.
How Do I create a Centralized Showing Service Account for a Centralized Showing Services in Phoenix, Arizona? 
Check with your local Multiple Listing Service (MLS).  Many already have a showing service integrated into your local  MLS.
How Do I Add A Listing to a Centralize Showing Service?
Agents can add a listing to Showing Time through ARMLS.  Go to your menu (upper left-hand corner) and select Showing Time. And look at the drop-down menu and select Listing Set up and follow the property. Also, you can set up each listing with different showing instructions.  And, agents can allow each seller to decide what days or times to show their home.  They can also offer the seller the best communication option for them.  Additionally, this can be a request to view text, email, or phone.
Can I Call a Centralized Showing Service?
Yes, however, services vary.  Check yours for specific instructions on call in support.  Additionally, most provide phone support as well as email or live chat. choose the method that is best for you!
How to Turn Off Showing on Centralized Showing Service?
Each showing service has a different process.  However, all will provide training.  And, training is often available in video form, as well as through a help phone number, email, or live chats.  Some sellers, especially on vacant homes will instruct the listing agent to permit all showings.
This feature provides for an immediate confirmation once an appointment is made.  Also, this saves the seller and listing agent time in responding when all appointment slots showing availability can be approved.  Additionally, by automatically approving showing requests, the appointment time can be blocked off and the showing agent sent a survey.
#10 Phoenix Homes on the Market in the last 7 days
       $250,000 – $350,000
What Are Centralized Showing Services in Phoenix, Arizona?
Contact the Shirley Coomer Group at Keller Williams Realty Sonoran Living
Call or Text: 602-770-0643 for more Real Estate Information.
Summary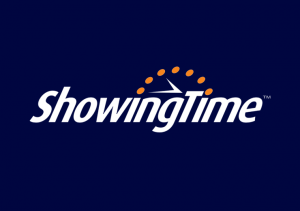 Article Name
What Are Centralized Showing Services in Phoenix, Arizona?
Description
What Are Centralized Showing Services in Phoenix, Arizona? This article explains ShowTime is and how real estate agents in Arizona use it to schedule showings of homes for sale. This tool allows buyers agents to schedule directly with a seller or a listing agent via text, phone, or email. This service introduces a convince for buyers and sellers.
Author
Publisher Name
Shirley Coomer at Mountain Park Ranch Real Estate
Publisher Logo