This post is updated on Where to Find Halloween Costumes in Phoenix – 2019 as different costumes are popular each year.  Also, vendors come and go!  Here is the latest update to give you ideas for Halloween 2019.
It is that time of year when parents scramble to find that special costume for their child for Halloween.  The search may be for a popular character, a traditional ghost or goblin or maybe something unique!
As an adult, are you tired of the same old costume for the annual Halloween party?  Find something different this year!  Additionally, who doesn't like to win the contest for the best costume!
Halloween Costumes
Here are some places in and around the Ahwatukee, Chandler, Tempe and surrounding areas to check out and begin the search. Not up to driving around town? There are many websites where you can search for that perfect costume and order from the comfort of home.  Be sure to look for online coupons that are available on many sites as well as FREE shipping!
Halloween Costumes Where to Find Halloween Costumes in Phoenix 2019
It isn't Halloween without some sort of costume–well it is, but it isn't much fun. Nothing is more adorable than seeing trick-or-treaters out with their parents. Seeing these babies dressed in the most creative costumes from pea pods to Thing 1 and Thing 2 is always a hoot. Babies will love their costume, no matter what mom and dad pick–even if it's a little Monster from Monsters Inc.  All youngsters will be asking for a special costume for a character near and dear to their Halloween heart!
Today your kids may be looking for specific costumes to showcase their favorite TV or movie characters.
You may also be interested in Seven Halloween Events in the Phoenix Area
Top 10 Kids Costumes for 2019 
1. Action / Super Hero
2. Batman Character / Princess
3. Animal (Dog, Cat, Monkey)
4.  Spiderman
5. Starwars Character
6. Witch
7. Pirate/ Marvel superhero
8. Disney Princess
9. Ghost
10. Wonder Woman
Where to Find Halloween Costumes in Phoenix 2019
Stores For Halloween Costumes Where to Find Halloween Costumes in Phoenix 2019
As with most purchases, you can go to a store to search for the costumes to find that "perfect" costume or you can plan ahead and order them online.   Here are some Halloween costume stores in or near the East Valley area of Phoenix if you want to check out the costumes in person.
Buy Anything Costumes On-line
            This is a local store but you must order online.  Here you will find a huge inventory of costumes and is located at 2633 N 36th Ave Phoenix, AZ 85009 (note the new location this year.  You can order costumes and pick them up at the store or have them delivered.  They made my list because of their enormous inventory and fantastic pricing. If you are looking for your Oktoberfest costumes, you can find them here as well.
Buy Costumes at Arizona Fun Party
       Arizona fun party offers costumes for sale and for rent. They are open year-round.  You can find them at 1938 E Broadway Road, Tempe, Az 85282. Their number is 480-967-7129.  Their website is www.
azfunparty.com
.  They offer a great selection and are certain to have that hard to find costumes.  In addition to costumes, this shop provides a variety of decorations for every occasion, balloons, etc.
Buy at Paradise Fabrics and Costume Company
              Paradise Fabrics and Costume Company is located at 14602 North Cave Creek Road, Suite C, Phoenix Arizona, 85032. They can be reached at 602-992-7990. Costumes can be custom made.  Appointments are required for costume services, so be sure to call before heading out.
You May Also Be Interested in Where To Find Pumpkin Patches in Phoenix
Where to Find Halloween Costumes in Phoenix 2019
Read Roberta W.'s review of Paradise Fabrics & Costumes on Yelp
Buy at Groovy Ghoulies Costumes
           Groovy Ghoulies Costumes is located at 1457 W Southern Avenue, Suite 2, Mesa, Arizona, 85202. They can be reached at 480-285-1362. This Halloween store is a bit different from the national chains.
It is locally owned and opens all year
. Because of health regulations, they are very strict about not letting anyone try on headpieces or wigs, which I find comforting since I don't want the added bonus of lice with my wigs.
Read Crystal R.'s review of Groovy Ghoulies Costumes on Yelp
Read Chris S.'s review of Groovy Ghoulies Costumes on Yelp
The Spirit Halloween Store is located at 947 W Elliott Rd
Chandler, AZ 85225.   Their hours vary by day so check their website or call them at phone number is (480) 825-0710. Call to confirm hours. The Spirit Halloween Stores have a large number of locations in the East Valley as well as a large online presence. Check store hours on their site.  Call the specific location you are going to visit because hours vary. They do have specials listed on the site for online early-bird shopping.  
There are Spirit Halloween Stores throughout the Phoenix metro area.  See all Spirit Halloween Stores in the Phoenix Area
If you are looking for a wide variety of Halloween items as you get ready for a Halloween party, remember  Party City for one-stop shopping, not only costumes but all your party favors as well! You will find a huge selection of paper plates and tableware not to mention those unique scary decorations. This is a great place to stop for those unique party favors! Party City also has a huge selection of costumes.
Many stores carry a selection of the most popular children's costumes.  If your child wants to be a princess or pirate, inexpensive costumes abound!
Where to Find Halloween Costumes in Phoenix 2019
Online Halloween Costume Options
Many websites offer online options today to find those great costumes when you are too busy to visit the store or you can't find exactly what you want in stores locally.  Also, many offer free shipping and discounts for your purchase.   When you order your costumes online you can usually find the wide variety of costumes the young trick or treaters are looking for and in a large variety of sizes. If your little Goblin or Gould had a particular character in mind for Halloween you may want to check out the online options.

Buy Costumes On-line
       This website has a variety of costumes for children and adults. There is an option at to top right-hand side of the page to save 20%. on your order. Enter the code:  GO20.
Buy Costumes at Costumes Express On-line
       Look for the promo code for 25 % off on your purchase. This site has kids and adult costumes.  You can also find great pet costumes!
See Kids Costumes at Party City
        Party City  Look for great online discounts and free shipping. Remember the best deals go to those who shop early.
See Great Costumes at Halloween Express
                                               Halloween Express offers some great discounts and a large selection of costumes.  Their selection includes all age groups.  Don't miss this year's newest and most popular selections.  Also, there are some local stores.  You can order online and pick up in the stores.
Keep an eye on the website as you navigate through the costume selections.  There are fun pop-ups offering various discounts!
Top 10 Adult Costumes for 2019
Witch
Batman Character (Cat Woman, Batman)
Animal (dog, cat)
Pirate
Marvel Superhero (Spider-Man, Captain America, etc.)
Vampire
Zombie
DC Superhero (ie. Batman, Wonder Woman)/Star Wars Character)
Slasher Movie Villain (Jason, Scream, etc.)
Wonder Woman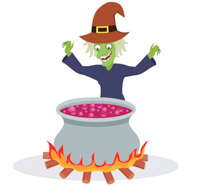 Where to buy Adult Halloween Costumes
When looking for adult costumes, here are a few stores to consider.
See Adult Costumes at Party City
            Party City carries a variety of costumes which includes a nice selection of adult costumes.
Another option for Adult costumes can be found at Halloween Costumes.  While you can find children's costumes here, check out the nice selection of costumes to make your adult parties a hit!
Not finding what you are looking for?  Consider Pure Costumes.  Another great source for adult custom options.
Top 10 Pet Costumes for 2019
Pumpkin
Hotdogs
dog or lion
Bumble Bee
Devil
Batman Character
Ghost
Cat
Witch
Star Wars Character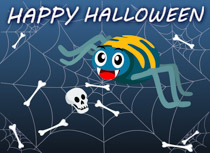 Where to Buy Pet Costumes Where to Find Halloween Costumes in Phoenix 2019
Americans often treat their pets like family.  Additionally, this can include special pet food, pet daycare and pet hotels when owners need to be out of town.  Also, pets are also often included in the holiday festivities.  We often see pets dressed in a costume for Halloween.
Baxter Boo has a nice variety of pet costumes.  You can dress your pet in celebrity costumes, superheroes, food or sports costumes.  Make your pet the winner of the Halloween parade!
See More Pet Costumes
     You can find great pet costumes at Petsmart.  You can visit your local store or shop online. Here you will find great costumes for cats and dogs.
Still looking for more costume options? Check out Chewy.com.  Again, look for unique costumes to spotlight your pet.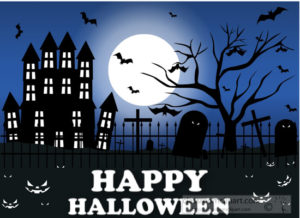 Other Halloween Costume Suggestions
There are two more options for Halloween costumes we often forget.
First, you can get great ideas from Goodwill or other thrift stores.  Additionally, a prom dress can become a princess dress. additionally, flannel shirts and pants can become a scarecrow!  If your children are looking for costumes want to be a pop star, there are many clothes options to choose from.
Anyone with a bit of creativity can also make a costume!  Check out Pinterest for many great ideas for kids or adults.  Also, use someone else's ideas and step by step directions to create unique costumes for infants, children, adults, and pets!
Halloween costumes don't have to be expensive and break the bank.  Often, costumes are in great shape after a single evening of use. Also, many parents exchange last year's costumes with other families.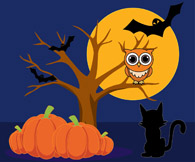 I hope you found the information on finding great locations to shop for Halloween costumes in the Phoenix East Valley area useful.
Contact the Shirley Coomer Group at Keller Williams Realty Sonoran Living
Call or Text: 602-770-0643 for more Real Estate Information.
Homes for Sale in Ahwatukee /Mountain Park Ranch Area
Summary

Article Name
Where to Find Halloween Costumes in Phoenix
Description
Where to find Halloween costumes and events for 2019 in the Phoenix metro area. Top Costumes for children, adults and pets
Author
Shirley Coomer at Keller Williams Realty
Publisher Name
Shirley Coomer at Mountain Park Ranch Real Estate
Publisher Logo