Click here to see what your Home is worth?? 
 Free Buyer Consultation Click Here…
Why Choose Shirley Coomer, a Realtor with  Keller Williams Realty in Ahwatukee?
When choosing Shirley Coomer, a Keller Williams Realtor, you have a Real Estate Professional with the experience in both Buying and Selling Homes
It is important to have the right agent to ensure you see all the right properties to select your new home.  Shirley specializes in the Phoenix East Valley area.  She enjoys working in Mountain Park Ranch Community of Ahwatukee where she lives. Shirley brings excellent communication and negotiation skills to any transaction to ensure a smooth and timely process. If you are considering a purchase a Home in the Ahwatukee area click on the link to get to the Property Search area to see what is available.
Shirley works to educate the buyers on the entire home buying process. She ensures the buyer understands the current market conditions in the Pheonix metro area by beginning with a Free buyer consultation session.   Even experienced buyers who move to Arizona from other states appreciate this consultation.  Real Estate process can vary from state to state.  In Arizona, Real Estate agents practice contract law as it applies to real estate transactions.
Here in the Phoenix metro area, we do not typically use Real Estate attorneys (though any buyer can have an attorney review and consult on real estate documents).  Often buyers from the East Coast or Midwest have used real estate attorneys for their transactions and appreciate understanding the difference in state processes. If you want to investigate Shirley further, click on the link to my website Mountain Park Ranch Real Estate.
Always Use An Experienced Agent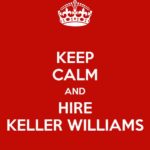 As an  Experienced agent, Shirley will help you determine the best offer for your new home.  Buyers do not want to overpay for a home but you don't want to lose your dream home because you presented a low ball offer the seller did not take your offer seriously.  You want to be an informed buyer, understanding whether you are buying your home in a buyer's market, seller's market or balanced market.
Your first step in the home buying process is to get prequalified with a lender.  You want to understand what homes you can afford, your closing costs and any other fees associated with a particular loan.  Understand the requirements for earnest money, down payment and inspections, are important.  Once this is done you are ready to begin your home search!
There are 5 phases of home buying…..
 First – Identifying the home you will buy.   Separate wants from needs, determine location, style, and home features. What are your Must-haves versus  Like to have?  How do your needs compare to the amount of mortgage you wish to obtain?  If more than one person will make the buying decision, are all parties on the same page regarding what is important in a home purchase?  Determine the timeframe to meet the buyer needs. What tools does your Realtor offer?  Mobile Apps?  Easy searching tools on a Realtor website? Automated searches?
Second – Making an offer and negotiating an offer on the property.  What is the right offer to ensure you get the house you want at a fair value?  No one wants to overpay but you also don't want to waste everyone's time with low ball offers that will never get accepted and potentially offend the seller.
Third – Negotiating repairs that have surfaced during the home inspection.  In Arizona, buyers have an opportunity to ask the seller to make repairs.  This could include, dripping faucets, roof issues or AC issues.
Fourth – Negotiate any issues with the appraisal.  What happens in the home appraises less than contract value?
Fifth  – Closing the deal.  This means working through the home inspection process, identifying and asking for seller repairs as appropriate.  It also means ensuring financing is on track and your lender is receiving all documents requested in a timely manner to ensure a smooth loan process.  This also includes working through the home appraisal process.  What if the home does not appraise at or above contract price?  What happens next?
What Happens After You Are Under Contract?
Buying a home is the largest investment most of us ever make and it makes sense to use an experienced, knowledgeable agent who can effectively negotiate all the issues you will encounter in buying a home. In addition, there needs to be effective communication between the real estate agent and buyer throughout the process.    Some buyers think the purchase price is the only negotiated part of the home buying transaction.  What about the date for closing on the property?
This is only the first step.  Repairs that are identified in the home inspection need to be negotiated as well.  This can save the buyer thousands of dollars if there are issues with the Roof, sprinkler system, HVAC or other material conditions. You need a Realtor who understands what warranted items are included in the purchase contract.
Any agent can use the Realtor key to open a door and show a prospective buyer a house in Ahwatukee or anywhere else. What does the agent know about the builder or the community?  How does this house compare to their properties on the market today or recent sales in the area? Does this house meet your criteria? (Buyer states they don't want a home backing to a street….and here they are looking at a house backing to the street, or buyer states a pool is a must have…and the house doesn't have a pool).
Always look for an agent who lives and works in the community where you are looking to buy your home.  Will the agent help the buyer identify a realistic asking price for the property?  Does the agent have recommendations for vendors available for replacing the flooring or updating the kitchen?  Is there a trusted home inspector who will be factual in presenting the findings of the home inspection and help the buyer understand condition issues in the home?
If there are issues will the seller make necessary repairs to the property to the satisfaction of the buyers?  Will the Realtor help the buyer find the necessary licensed contractors to provide an estimate of repairs so the buyer can determine whether they want to move ahead with the sale or just cancel the contract and look for another house?
Local Ahwatukee Knowledge
Shirley has lived in Mountain Park Ranch Community of Ahwatukee since 1999 and knows the area like the back of her hand!  She has four sons who have graduated from schools in the Kyrene School district. Shirley has been a licensed Real Estate agent since 2005 and has a qualified group of professionals ( building contractors, inspectors, Home repairs contractors) to deal with all phases of home buying or selling.
As with all legal contracts, the purchase contract is a legal and binding document.   Buyers and sellers are required to meet certain dates and conditions of the purchase contract.  These dates often have financial consequences for buyers and sellers.  It is important to have an agent that communicates these dates to the buyer along and stays on top of seller deliverables?
While many people feel obligated to work with friends and family who have their real estate license, a buyer needs to be sure the agent is well qualified.  Do you want to risks thousands of dollars of your money to make your cousin happy?  If your friend or family member only sells a few homes a year, do they have enough experience to ensure you are getting the best price for your dream house?  Are they on top of the current market? Can they negotiate all the terms and conditions of the contract process to ensure you get the best deal?
Tell me About Keller Williams
Keller Williams Realty Sonoran Living is the top Real Estate brokerage by volume in Ahwatukee.  This office has been a leader in sales for many years.  With almost 200 agents, this brokerage not only services the Ahwatukee area but the entire Phoenix metro area.
At this Keller Williams office, you will find experienced commercial brokers and the area's leading luxury specialists.  Daily training classes are held at the office to ensure agents continue to learn and fine turn their skills.
This Keller Williams Realty office also gives back to the community in a big way.  The agents here participate in the traditional Keller Williams RED Day, where Keller Williams agents worldwide take a day to give back to the community.  This office for many years has collected hundreds of pounds of food for the Kyrene Foundation's Kyrene Family Resource Center (KFRC).  They also hold an annual bowl-a-ton to collect back to school supplies and backpacks for the KFRC.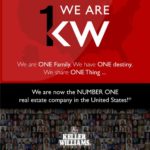 For a free buyer's consultation on buying a home in Ahwatukee or anywhere else in the East Valley, give me a call at the number below or send me a note through my email link to set up a convenient appointment.
Phoenix Homes on the Market in the last 7 days
$250,000 – $350,000
Contact the S
hirley Coomer Group at Keller Williams Realty Sonoran Living
or Text: 602-770-0643 for more Real Estate information.