When selling a house, there are many mistakes we often see sellers making.  Here are 15 mistakes sellers make when selling a house in Phoenix, Az. Selling a house is usually a very emotional experience for homeowners, especially when they have lived in the house for a while.
It can be difficult to sell a home where you raised your children and have happy family memories.  But at the end of the day, you are making one of the biggest financial transactions of your life.  As sellers want to get the most money from the sale of the house, it is easy to see dollar signs over good selling choices.
1. Are You Too Emotionally Attached to the House?
This is easier said than done. When we live in a house for a period of time, we do get attached!  We may have raised our families here, we may recall happy gatherings with friends and family.  The house may be our first home, which we stressed over and happily purchased.
Regardless of our emotional attachment, sellers need to focus on their next home or what the sale of the home will do for them.  While are may love our home, focus on the reason for the move.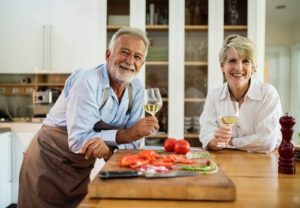 A new job? A life change? More room for your family?  Better schools?  Regardless of why we are selling, once the decision has been made, take steps to move forward successfully.
2. Should You Paint a Neutral Tone Throughout The House? 15 Mistakes Sellers Make in Phoenix, Az.
I repeatedly tell sellers the home you live in is not the house you put on the market.  Go ahead when you move in and paint an accent wall red, paint your bathroom blue and furnish your home in a manner that makes you happy.
The day you put your house on the market, things change.  You want your home to appeal to the most buyers. You do not know if your next buyer will share your taste in colors.  Perhaps their furnishings are very different from yours and your colors will not complement their furnishings.
A house that is very dark and appears more masculine will not appeal to many buyers.  Conversely, a home with frilly curtains and lots of pink may be a turn off to other buyers.
Be sure your color palette is neutral.  Let buyers see the features of the home.  They need to see the great kitchen cabinets and counters, the lovely high windows, the great views, the lovely fireplace.  Do not distract them with your lime green kitchen!
3. Should Sellers Need to Declutter, Clean, Remove Religious Items & Collections?
Buyers need to walk into a house and visualize themselves and their family living in that house.  They need to picture celebrations, holidays, and gatherings in this space.  When a home is decluttered and neutral, this visualization can take place.
Distract a buyer with frilly curtains and odd paint colors, and that visualization is interrupted.  Remove personal photos.  You do not want the buyer looking at your travels and family pictures, and getting distracted by visualizing themselves living in your home.
4. Are Very Custom Improvements Appealing to All Buyers – One of the 5 Mistakes Sellers Make in Phoenix, Az?
Fact, sellers will not get back dollar for dollar for every home improvement.  There is a difference between home improvements and routine maintenance.  Let me say that again.  There is a difference between home improvement and routine maintenance.
Putting in a new kitchen or bathroom does add value.  But, updates that are taste specific can turn off some buyers.  Let's say you add beautiful new counters…..but rather than the typical black, white or earthy tones you opt for something in green or orange?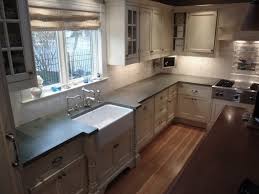 While you may love this color, most buyers will not.  New counters = yes.  Added value in the buyer's eyes = no.  Today we see some homes with polished concrete floors.
I can tell you few buyers love these.  The owners do like them, but to a buyer who hasn't experienced polished concrete flooring, this may not be attractive.
I recently had a buy asking about the odd flooring she was seeing.  It turned out the floor was cork tile.  This buyer was completely turned off.
Also, sellers are expected to maintain their homes and property.  Replacing or repairing your yard sprinkler system is routine maintenance. Sellers who replacing a broken toilet are doing routine maintenance.
Also, a $40,000 kitchen update 5 years ago will not net you $40,000 today.
You have enjoyed your updates for years, styles do change, and your cabinets and counters have 5 years of wear and tear.  Will an appraiser give you some credit compared to a house with no updates, yes.  Appraisers do prorate updates.
5. How to Make Your House Appeal to the Majority of Buyers?
Houses need to appeal to the majority of buyers in your market.  Updates should be normal and customary for your price point.  Buyers expect to see higher-end finishes in higher-end homes.
A seller who puts in level 5 granite (higher-end and more expensive) in a $200,000 home will be over-improving the property.  Neutral colors, decluttering and cleaning are the "secret sauces" that sell homes.
6. How Do I Find the Right Agent – One Who can Negotiate?
Sellers should hire an experienced agent familiar with their particular market.  Sometimes the only question a seller asks a listing agent is what is their commission? We have all heard the old adage that you get what you pay for.  Just because an agent will charge a reduced commission doesn't mean they can get your house sold or negotiate the best deal for you.  Sellers only pay a commission when the house sells.
Hire the wrong agent or an inexperienced one and your house may not sell, so you are paying nothing!  Looks for agents with strong negotiation skills.  Your agent will need to negotiate with the buyer's agent once a contract is received.  The contract is not only made up of a purchase price but can contain buyer requests that will cost the seller money!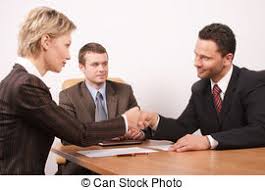 Look for public reviews on agents and look for 4 and 5-star ratings.  Read what past clients say about the agent and decide for your self if you like their communication and negotiation style.
A good negotiator may save you more than the 1% commission reduction an agent may be offering you.  Ask about their marketing and social media marketing. Today, over 95% of buyers start their home hunting with social media, and if your house is not prevalent on social media, you will be missing many buyers!
7. Should I Insist on 35 Plus Pictures Which Showcase Inside and Outside of the House?
Homebuyers are online looking at houses.  Buyers who are several months out begin their hunting by checking out pricing and home amenities.  You will want 25 – 35 pictures at a minimum.  Sellers need great exterior pictures, include the front curb appeal as well as the back yard and patio areas.
In Arizona, we spend much of our time outside and a great pool and patio area are a must!  Houses need to showcase kitchens and bathrooms as we know those are the most important rooms to buyers.  Add a video or virtual tour to help the buyer get a complete feel of the inside and outside of the house.
Photos should be taken by a professional photographer.  Small iPhone pictures, showing the listing agent's reflection in a mirror is very distracting to a buyer!
8. Am I Expecting an Unrealistic Price – 15 Mistakes Sellers Make in Phoenix, Az?
A real estate agent can provide you comparable sales to help you decide on the right price.  Agents will typically identify three other properties on the market, active listings,  which have not sold yet.  These are part of your competition.
They will also identify three properties that have recently sold.  By looking at the pricing and amenities in these homes, sellers can see realistically where they need to price the home.  If a home very similar to your just sold for $350.000, why do you think yours would sell for $400,000? If other homes very similar to yours are price $345,000 – $360,000, why would you price yours at $400,000?
Buyer's agents know the market and will help guide buyers to find the best home value for their money.  Buyers don't care home much a seller "needs" from the sale of the house.  The market determines the home value.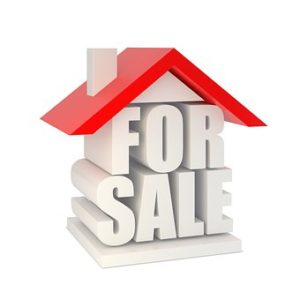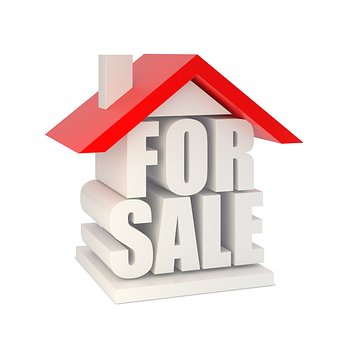 Even if a buyer wants to pay more, their lender will have an appraisal completed on the property, and if doesn't appraise at least at contract value, the buyer can decide to pay the difference out of pocket or walk away.  Buyers today will not overpay for a property.
Keep reading about the 15 Mistakes Sellers Make in Phoenix, Az
9. What if I Don't Have the House Ready to Go on the Market and Repairs Completed?
Sellers should wait to put their house on the market until it is ready for buyers.  The buyers will see the unfinished projects and be turned off.  Buyers are typically looking for a home bigger or nicer than the one they have, and usually, don't want other people's projects.
When buyers are relocating from out of town, they are typically looking for a move-in ready home.
They know the moving van will pull up to the house and they need to be able to move in without trying to complete house projects.  Not all buyers have extra cash to make repairs.  The National Association Of Realtors (NAR) tells us that buyers typically thin a repair costs three times the actual costs.
So a buyer looking a  $100 repair to a door actually sees $300 of needed repairs.  Also, buyers moving to an area may not have any insight on where to find handymen or other repair folks.  Also, houses with many repairs tell the buyer the home has not been well maintained.  They will wonder what they CAN't see that may also need to be fixed.
10.  What If I am Refusing to Make Buyer Requested Repairs After a Home Inspection?
Buyers in Arizona typically have a home inspection.  Most buyers will ask for items that are safety-related, for example, plumbing or electrical issues.  They may also ask for roof repairs, such as broken tiles or mortar caps.  We typically don't see buyers asking for cosmetic items, such as painting a different color or replacing something that isn't broken
A seller should look at the list and work with their real estate agent to identify those items the seller is willing to repair or get estimates.  Sometimes the list may be long, but inexpensive to fix.  They may be things a handyman could fix in a few hours.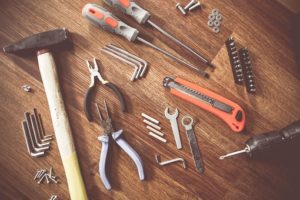 Often sellers get their feelings hurt when they see the list of repairs. Sellers who get a pre-listing home inspection can avoid many items that show up on an inspection report. Do you really want the deal to fall apart for a few hundred dollars?  Another option may be to offer a buyer credit towards their closing costs in lieu of making the repairs.
11. What about Great Showing Condition –  Including Pet Removal?
Sellers who have followed all their listing agents advise are now ready for buyers to come through the front door. You have great curb appeal, you have decluttered and removed excess furniture.
Now give some thought to the buyer experience.  For showings, be sure to turn on all the lights, open all the blinds, if summer, turn on all the ceiling fans.  Remove pets from the house.  You don't want a cat to dog escaping!  Buyers do not want to walk through your house with dogs barking (even if kenneled).  It is difficult for buyers to picture themselves living in a house with the distraction of dogs barking.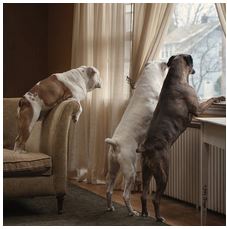 all the while a buyer is looking at a house.  Put away pet toys, litter boxes, and food dishes.  Not all buyers have pets, so seeing your animal's toys and dishes may be a turn-off.  Be sure there are no lingering pet odors.  Again, not all buyers have pets, and if they don't have pets, they will quickly pick up on pet odors.
12. Easy accessibility? What are 15 Mistakes Sellers Make in Phoenix, Az?
Sellers should make their house easily accessible to buyers.  When sellers limit showings, they miss buyers.  The more your house is shown, the more likely you are to find a buyer. When buyers are in from out of town, they may have only a few days to look for a house.
A seller who can not accommodate the buyer schedule will lose out on a potential buyer.  Some buyers are available after work or on weekends, and again sellers who want to sell their house need to be accommodating to buyer schedules.
13. How Do I Ensure Proper Disclosure and Avoid the15 Mistakes Sellers Make in Phoenix, Az?
The question for seller disclosures in Arizona is what do you know about the property.  If you have owned property, even a rental, you have knowledge about repairs to the property.  Since sellers need to disclose that they know, this would include anything a previous seller disclosed to them.
14. Know Your Moving Plans When You Put The House on the Market
A buyer will offer the seller a purchase contract in Arizona that includes a closing date.  In Arizona, the closing date is the date the property legally is transferred from the seller to the buyer.  That is also the date when the buyer gets possession of the home.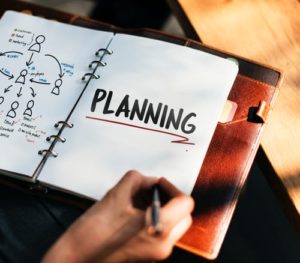 As a seller, if the closing date for your property is the 10th, you need to be completely out of the property on the 9th.  We typically do not get an exact time when the sale will record with the county.
The recording of the sale with the county could be first thing in the morning, hence the seller needs to be completely out the day prior.  This also includes having the house clean and empty, for the new owner.
As a seller, knowing where you are moving to will help you decide what to pack, what to give away, and what to discard.  Think carefully about everything in your house.  You don't want to pay to pack and move items you are not going to use.
15. Selling a home can be a Challenging Process – 15 Mistakes Sellers Make in Phoenix, Az
Sellers who are well prepared and have the right real estate agent will sail through this process!  Listen to the experts.  A person who sold their last house 10 years ago doesn't have the same experience and expertise as a full-time real estate agent.  With planning and patience, sellers can be moving on to their next home with a minimal amount of stress and frustration!
Sellers often underestimate what is involved in selling a house.  There is much work to be done, starting to deciding where to move to.  Most of us have accumulated more "stuff" than we realize.  This means cleaning out closets, cabinets, and attics may take longer than planned?  Then, what do we do with everything?  Maybe we donate items, give things to family members, or even through things out!  Hopefully, this post helps s you avoid many of the15 Mistakes Sellers Make in Phoenix, Az
Phoenix Homes on the Market in the last 7 days
$250,000 – $350,000
Contact the Shirley Coomer Group at Keller Williams Realty Sonoran Living

Call or Text: 602-770-0643 for more Real Estate information.
15 Mistakes Sellers Make in Phoenix, Az
Summary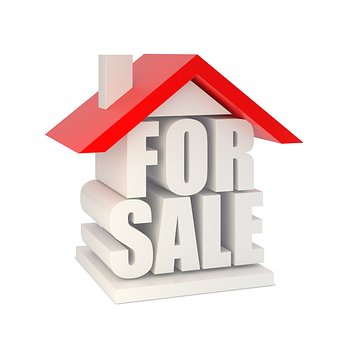 Article Name
15 Mistakes Sellers Make When Selling A House
Description
15 Mistakes sellers make when putting their house on the market, including over pricing, not properly preparing the house, being too emotionally attached to the house
Author
Shirley Coomer at Keller Williams Realty
Publisher Name
Shirley Coomer at Mountain Park Ranch Real Estate
Publisher Logo