When you are ready to sell your house, you will want to talk to real estate agents to decide who you want to work with.  Interview a few to understand how to sell a house with a realtor. Be sure your personalities align as you will be working together for a while.  Be sure you can communicate openly and honestly with your agent.
? How Much is Owed on the Property?
Check your last loan statement and understand how much is owed on the property.  If you happen to have a 2nd mortgage, obtain that information. You will want an agent to provide you a "net" sheet and to give you an idea of how much you will clear on the house,
?  Prepare a List of Questions When Interviewing to Sell A House With A Realtor
Be prepared to ask the agent questions about how they do business. What is their availability?  When should you expect communication on showing or open house activity?  Will the agent do open houses? How will they market the property?  When can you expect feedback from the agent after other agents show the property?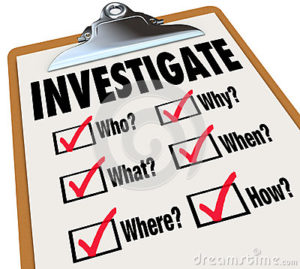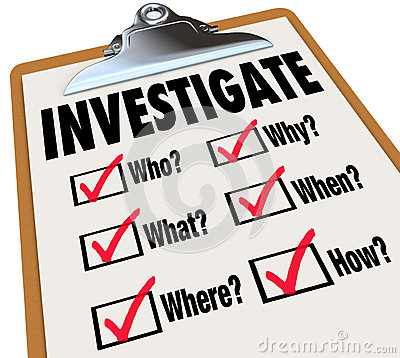 Will your house be placed on a local real estate agent tour for maximum exposure and feedback? Can you limit showings to your schedule? Do they have testimonials you can see?
❓ Will the Agent have Referrals for You?
Ask the agent to see if they have referrals for you for other services you may need in the house. For example, landscapers? Handymen? Roofers? Electricians?  You might need the services of several vendors to get your house in showing condition.  Will these service providers be available right away to help get your house ready for the market?
? Do You Have any Liens on the Property?
Sellers need to let their agent know of any liens on the property.  The most typical lien is a mortgage.  Sellers could have a 1st mortgage, perhaps a second mortgage.  Sellers could also have a line of credit or even tax liens.  Other types of liens that can be placed on a house include those placed by a Home Owner Associations (HOA) for unpaid HOA dues.
Other Liens
If a homeowner doesn't pay a service provider, such as a water softener purchased on a payment plan, the company may place a lien on the property.  Any lien placed on the property will need to be paid when the home is sold.  The title company will do a search for all liens placed on the property.  Help your agent by identifying any liens you are aware of.  Most agents will provide a net sheet for a seller, and you want it to be accurate.
? Should You Hold off on Making Home Improvements?
Not all home improvements will have a payback for sellers.  Ask your agent to recommend work to do on the house to help it sell quicker.  Additionally, ask what improvements may have a payback or perhaps come up during a buyer home inspection.  You will want to have the house in good repair, which is something different from updating.
Definitely address broken or frayed carpet.  Be sure all cabinet doors open and close correctly.  Fix any broken cabinet doors. Ensure all drawers open and close properly. Consider painting doors if they are scrached or otherwise discolored.
?  Should I Clean up the Place?
Ask your agent to make suggestions on decluttering your home.  Real estate agents see dozens of houses every month.  They walk through houses with buyers and know how they will react to a home.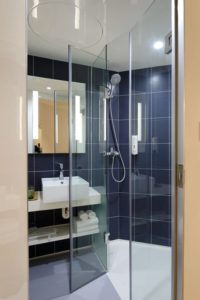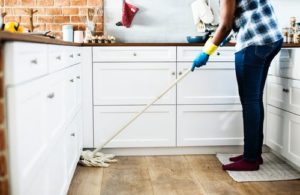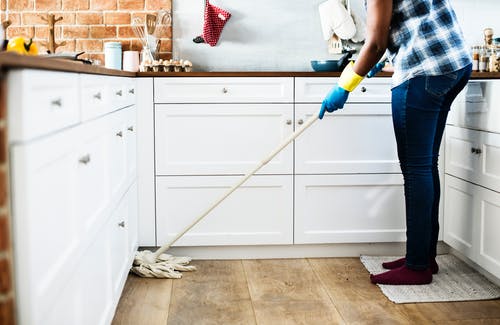 If your agent suggests your declutter, remove personal pictures or change furniture, know there is a reason!  Buyers can often visualize updates in a house, but they can not get past a dirty house.
Do I need a Professional Cleaner?
Consider a professional cleaner to ensure baseboards are cleaned and all windows and window sills are clean.  Professional cleaners will also ensure light switches are clean.  Additionally, they will ensure grout is scrubbed clean.  Clean out the track for the sliding patio doors.  Is the door difficult to open?
If you're sliding patio doors are giving you a work-out when you try to open them, most likely it is the rollers on the bottom of the doors that is causing the problem.  Moisture has caused them to rust, dirt has caused the bearing to go bad, and cleaning the tracks or applying lubricate no longer fixes the problem.
? Is My House in Good Repair to Sell it?
Take a walk through your house and look at it as a buyer.  You live in the house, so may not notice what a buyer would notice.  Look for and replace broken or damaged light switch plates of electrical outlets.  Replace all burned-out light bulbs in all lights in the house.  When buyers see a light out, they don't know if a bulb is burned out or the light is broken.  Look at touching up nicks to paint on woodwork or walls.  Have our carpets professionally cleaned?  Repair any frayed or damaged flooring.  If you have cracked or broken tile and have extra, replace those tiles.  Do your closet doors have broken floor guides?
?  What About Scheduling Showings When Selling A House With A Realtor?
Give some thought to when the house will be available for showing.  Do you have pets that need to be removed from the home?  Do you have small children and nap schedules to consider? Additionally, if you work from home, consider how showing request may impact your daily schedule.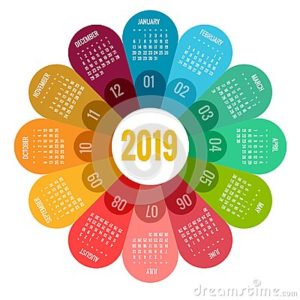 Remember, for more flexible you are with showings, you will have more exposure to your house and a quicker sale.  Sellers who limit showings miss potential buyers.
?‍?  What Should I Ask About The Agent's Negotiation Skills to Sell A House With A Realtor?
Initial Negotiation
Your agent will have three potential opportunities to get you the most amount of money for your house. First, when you receive an offer on the house, the agent will help you determine if the offer is accepted.  However, you may need help determining if a counteroffer is in order.
The second negotiation opportunity will be after a buyer has completed the home i
Home Inspection
Buyers may ask you to make repairs identified in the inspection.

  However, a buyer may also ask for a price reduction in lieu of repairs.  Or third, the buyer could ask for a credit at closing in lieu of you making repairs. Any of these three options will cost you money.  A good real estate agent will help you decide on the best option for you and negotiate in your best interest.
Home Appraisal
The Third negotiating opportunity is the home appraisal.  Will your agent meet the appraiser at your house and provide comparable homes for their consideration? Not all appraisers find this helpful, but the good ones do.  Sometimes an agent has additional information on homes that have sold in the area that could impact an appraisal.  You will also want to provide a list of updates and/or receipts for recent home improvements.
?‍?  How Will Realtors Access Your House?
Most real estate agents in the Phoenix metro area use special lockboxes that require agents to access using special equipment.  These lockboxes record the agent's name, brokerage, and time of access.  These boxes make it easy to get the key to the house to show the property.  This box also provides security for the homeowner to know that only licensed real estate agents will be entering the house.

All real estate agents know they need to follow the access information on properties in the Multiple Listing Service (MLS). There is an additional layer of security an agent can provide and that is requiring an agent to obtain a special code to access the home.  This is called a Call Before Showing code(CBS).  Even if an agent tries to access the lockbox on your house, this additional code must be obtained from the listing agent before entry.
All agents need permission to enter a property.  Be sure your agent does not use a contract lockbox.  This will not track the access of anyone using the box.  You will have no tracking of who has been in your home.  Agents know they should leave their business cards behind, however often many do not.  The only record of their entrance into the property is the lockbox.
Something Else To Think About
As you interview agents remember you are entering into a relationship that may last several months.  It may take 1 – 90 days to receive an offer on the house, plus another 30 days to close the sale.  Let the agent know the best way to communicate with you.  Additionally, if there is more than one seller, who should be contacted?  Which is better for you?  Phone calls, texts, email, etc.  Sometimes our work schedules do not permit taking calls during the workday outside of breaks and lunches.  Let your agent know the best way and time to communicate.
How to Sell A House With A Realtor
Contact the Shirley Coomer Group at Keller Williams Realty Sonoran Living

Call or Text: 602-770-0643 for more Real Estate information.
How to Sell A House With A Realtor
Summary

Article Name
How to Sell A House With A Realtor
Description
how to sell a house using a real estate agent. things you should ask a real estate agent before hiring
Author
Shirley Coomer at Keller Williams Realty
Publisher Name
Shirley Coomer at Mountain Park Ranch Real Estate
Publisher Logo