Homeowners often ask when is the best time of year to sell a house.  While we do see more houses on the market in the spring, the real question is why are you selling?  Sellers who are facing a job transfer, have financial challenges, need to move closer to family, etc. may not have a chance to actually time the market. The Phoenix housing market is in a frenzied seller's market.  There is
Sellers need to find a knowledgeable real estate agent who can talk to them about the local housing market.  The best time to sell in Prescott, Arizona may not be the best time to sell in Phoenix, Arizona.  Many things enter into selling, including the market, potential seasonality, and the "why" the seller is moving.
If you are buying a new home, you need to decide if you want to buy before you sell, OR sell before you buy it.  Your overall plans and market conditions will dictate your selling strategy.
Is Spring the Best Time to Sell?
We see more homes come on the market in the spring in the Phoenix metro area.  The holidays are over, and school will be out soon and people are contemplating their next home.  Folks with school-age kids often want to time a move to a new home or new city at the end of the school year.  Buyers looking for homes will find an increase in inventory in the spring.  Additionally, they will also find increased competition as we move closer to spring.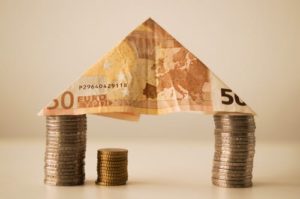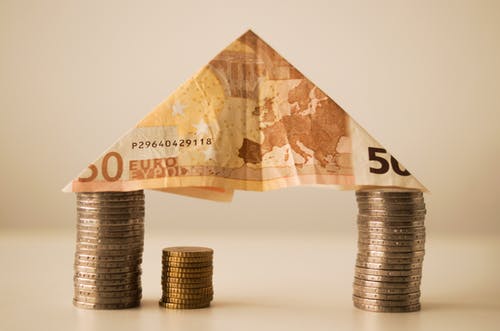 Will My House Sell At Other Times of the Year?
Homebuyers are out looking at houses every day of the year (yes, some may even be out on holidays). Buyers look for houses when they need them.  Many people find themselves with a job transfer at the end of the year, meaning they start a new job on the 1st of the year.  These folks may be scheduling a house-hunting trip in December, yes, near the holidays!
When homeowners are faced with a divorce or death in the family, the event triggers the need to sell.  Unfortunately, the unexpected situation may trigger the need to sell, not necessarily the time of year.
Maricopa County was the 4th fastest growing county in 2017. This county is expected to continue with strong growth.  When a county has continued strong population growth, there is a demand for houses.  This continued growth suggests that Maricopa County (the Phoenix metro area) will continue to have a demand for housing throughout the year.  The market demand determines how well houses sell, not necessarily a seasonal impact
Should I Look at Competition to Determine the Best Time Of Year To Sell A House?
One good indicator it is a good time to sell is a lack of inventory.  When inventory is down, sellers will find competition for their listings if priced right and in good condition.

Sellers should look at market conditions, not necessary seasonality.
What is Your Personal Situation when Selling A House?
Whether it is a good time to sell will also depend on your personal situation.
LIFE CHANGES
When we experience life changes, our plans may suddenly change.  A death, a divorce, an aging parent needing care, even job transfers. Sometimes there are great opportunities, such as a great promotion! Often these changes will require a homeowner to sell their home.  In these situations, sellers rarely have the luxury of waiting until "a better market" occurs.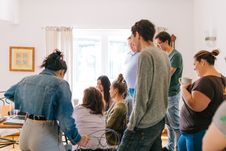 Finances
Sometimes finances change resulting in a reduction of income, and one can no longer afford to stay in a home.  While these are a difficult situation, sometimes homeowners must make some difficult decisions.
Sometimes in a two-income household, only one person is now working.  One may stay home due to a new baby or unexpected medical condition of a child.  Sometimes a seller gets a substantial salary increase or inheritance and is ready to find a larger or more expensive home.
Downsizing
As children grow up and move out of the house, homeowners naturally decide to downsize.  The 3000 SF  2 story house with five bedrooms gives way to a single level three bedroom and 2 bath home of 1800 SF.  When downsizing, sellers can time the market a bit more than others.  If a seller is downsizing, they can typically wait a few more months and take their time finding their new home.
Will Home Condition Affect My Home Selling Or Is It The Time of Year?
Sellers want to sell at the best time of the year when they are not in a hurry and have some flexibility.  I find that while the timing may be a factor in selling, the bigger challenge is making sure your house is ready to sell.   This means decluttering and cleaning – cleaning – cleaning. .
Homes need to show well to the buyers who visit the house. Any money a seller may gain from putting the house on the market at the right time can be lost when the seller doesn't fully prepare the house to sell for top dollar.  Buyers today will not overpay for a house.  They are looking for value.
Buyers want good value for their money when spending thousands of dollars on a house.  Today's buyers are likely to stay in their homes for up to 10 years, so they need to make sure this decision is the right one!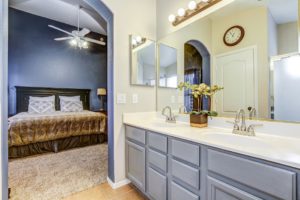 Buyers can overlook things in the home that need to be updated, but they can't overlook clutter and dirt.  The least expensive things sellers can do are declutter, removing excess furniture, depersonalize the house and clean.
What Else Can Affect My Ability to Sell For Top Dollar?
The timing of when a seller puts the house on the market may slightly affect the sale.  Sellers need to be sure the house is ready for buyers to see!  Next, sellers need to make the house available for buyers to see.
Sellers who put restrictions on appointments to see the house will have fewer showings.  Fewer showings mean the house takes longer to sell and may not sell for top dollar.
Buyers always ask me how long a house has been on the market.  The time on the market can and DOES affect what a buyer will offer for a house.  If a house is new to the market, buyers are more likely to offer full list price and ask for fewer seller concessions.
When buyers see a house has been on the market for weeks and has had several price reductions, they are likely to go in with a lowball offer.
As we enter the spring selling market, sellers will find this a great time to sell  The earlier you get on the market in the spring the better.  In Phoenix, the new inventory coming on the market usually starts to peak in April and May.
However, remember the goal isn't just to time the market.  The goal is to price your house to sell.  You are not going to "give it away". If buyers perceive you are well priced, you will likely receive multiple offers. Don't forget the condition of your property is key to selling for top dollar for it.
While inventory is down a bit, buyers still are not willing to overpay for a house.  They also are looking for good value in their home.  Also, we know homeowners are staying longer in their homes and not moving as frequently as they did 10 years ago. Buyers are looking not only for value but a home they can grow into.
Phoenix Homes on the Market in the last 7 days
$250,000 – $350,000
Contact the Shirley Coomer Group at Keller Williams Realty Sonoran Living

Call or Text: 602-770-0643 for more Real Estate information.
Summary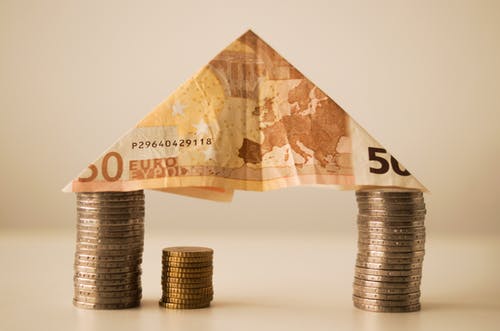 Article Name
Best Time Of Year To Sell A House
Description
What is the best time of year to sell a house? What other factors do sellers need to consider? We can't always time the market, so need to have the house well priced and ready for showing
Author
Shirley Coomer Keller Williams Realty
Publisher Name
Shirley Coomer - Mountain Park Ranch
Publisher Logo