Have you wondered how to get a home loan to buy a fixer-upper in Phoenix?
You can get a Fannie Mae HomeStyle Renovation home loan and combine the cost of the home purchase with the renovation or remodeling costs and finance it all with one loan. Have you wondered how to get a home loan to buy a fixer-upper in Phoenix?  This process is simpler than you imagine.
❓ How do I Find a House?
Why pass up a house that needs a little updating when it may be the right home for you?  In today's housing market, we are in a strong SELLER's MARKET. Homes that are nicely updated and priced correctly are receiving multiple offers and going quickly.  Homes that need to be updated are not selling as fast. Sellers understand when their house needs to be updated.  Hopefully, they are priced accordingly.  If the seller had the money and time, they would probably update the house. 
However, many do not have the time, money, or desire to update.  Additionally, if they did update the house, the finishes may not appeal to all buyers.  And, this is where a savvy buyer can get a great price for a house.  And, choose the finishes they want in the house! Have you wondered how to get a loan that lets you buy a fixer-upper and make updates?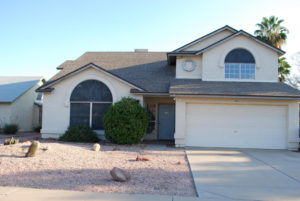 We have all seen homes that have "good bones",  maybe a great location and with a great yard.  However, the house needs to be updated to make it your dream home.  Perhaps the house needs new flooring, or bathroom and kitchen updates.  Additionally, the house may need a new HVAC unit or water heater.  You may have money for a down payment and your closing costs.
However, the budget doesn't include the renovation of a fixer-upper.   How do you buy a home and get the renovations you want to be done when you don't have thousands of dollars to complete the updates for years?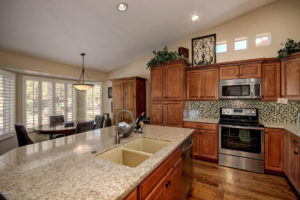 One great mortgage company familiar with this Fannie Mae Renovation mortgage is Arizona Mortgage Specialists.  
?  Should I Rely on an Expert?
I recently helped a young couple buy a home in their target neighborhood.  They wanted a larger home on a larger lot but did not want to change their children's schools.  The home prices for updated homes exceeded their budget.  When we found a great home for sale which needed updating in their desired community, I knew this loan would get them their dream home AND allow them to make the updates THEY wanted. I showed them how to get a home loan to buy a  fixer-upper in Gilbert, Arizona
?  Should I Get A Fannie Mae Renovation Loan?
With the Fannie Mae HomeStyle Renovation loan, they were able to knock down walls, updated bathrooms, put down new flooring throughout, and added a new HVAC unit.  These renovations were completed immediately after they closed on the sale of the house and BEFORE they moved in!
Completing renovations is a great way to add immediate equity to your home while getting the exact updates that are important to you.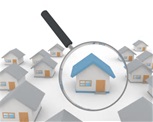 This process is easier than you would expect.  You obtain bids from a licensed contractor(s) to detail the renovations you want to make to the house. The list of renovations is submitted to your lender.  The appraiser is sent by your lender values the house based on the purchase price plus the proposed renovations.  He or she appraises the house based on the completed renovation.
Whether you are a first time home buyer or moving up to a different home, the Fannie Mae HomeStyle Renovation mortgage may be for you!  Buyers love the idea of completing renovations before moving in to avoid the hassle of living through all the remodeling
?  Can you get a loan on a house that needs work?
The answer is yes.  Lenders will loan on homes that are safe. They want the house to be immediately inhabitable.  This means that it has the appropriate appliances.  This includes a stove, They also want the plumbing to be functional along with the electric.  Lenders are fine when a home needs basic updating.
They are not fine with plumbing that does not work, holes in the roof or walls, etc.  If the needs of a house are extensive, there are loans a buyer can get to include the work needed on the house.  The work needs to be detailed by a licensed contractor along with pricing.  The number of improvements can be financed into the buyer's loan.
The work would be completed immediately after the buyer closes on the property.  The title company holds the funds and releases them to the contractor when evidence of work completed is provided.  The appraiser would confirm the expected work would add the additional value to the property.
? Who Can Help Me?
I work with the best lenders who will walk you through this process so you can decide if the mortgage program is for you.  Like all loan programs, this is subject to change without notice.  Underwriting terms and conditions apply along with some restrictions.
Contact me today to find out how you can get a great home updated to your taste and lifestyle.  Find out how to get a home loan to buy a fixer-upper in the Phoenix metro area.
Click here to search all homes in the Phoenix metro area with one convenient stop.
?️ Phoenix Homes on the Market in the last 7 days

$250,000 – $350,000
For Real Estate contact Keller Williams Realty Phoenix:
Contact the Shirley Coomer Group at Keller Williams Realty Sonoran Living

Call or Text: 602-770-0643 for more Real Estate Information
Summary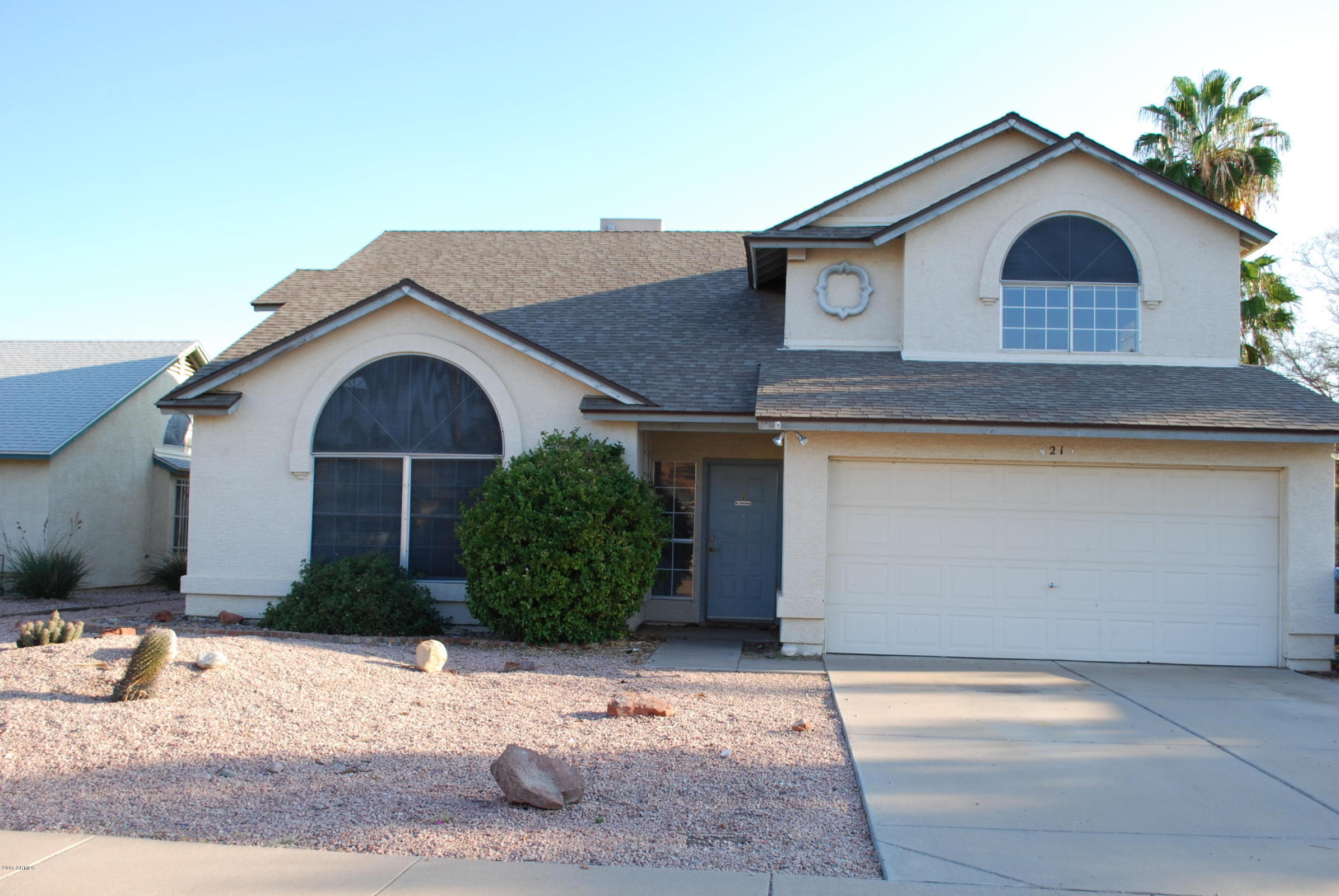 Article Name
How To Get A Home Loan To Buy A Fixer Upper in Phoenix
Description
Have you wondered how to get a home loan to buy a fixer upper in Phoenix? You can buy a home and finance renovations into the initial loan using a Fannie Mae HomeStyle Renovation mortgage
Author
Publisher Name
Shirley Coomer at Keller Williams Realty Sonoran Living
Publisher Logo