Find out what you need to know about buying homeowners' insurance in Phoenix, Arizona through Keller Covered.  After a buyer is prequalified to purchase a home, the home hunt begins!  After getting the perfect home under contract, one of the next steps is to get homeowner insurance.  This is insurance to cover fires, wind damage & theft.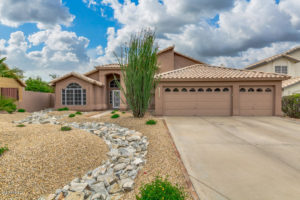 Your lender will ask for your insurance company information. This is required before the lender will complete your approval.  They want to be sure you are purchasing sufficient coverage to pay off the mortgage should disaster strike.
In Arizona, we do not have state-required homeowner coverage as we do for auto insurance.  This leaves the buyer the opportunity to determine the best coverage for their home.  New homeowners re often confused when an insurance company lists the replacement coverage for less than the cost of the home. When buying a home, if you have a home loan, your lender will have minimum insurance requirements for you.
This is because even if your home burns to the ground, you still have the land the home was on.  Insurance companies typically would pay to rebuild a similar home on this same lot.
?  Do I Have to Have Home Owner Insurance?
If you get a mortgage to purchase your home, your lender will require you to have homeowner insurance. A home is typically the largest asset you will own.  Therefore it makes sense to protect this asset, even if you own it free and clear!
Buyers also want to be sure they are buying more coverage than is needed.
?  How Much Of an Insurance Deductible do I need?
Like auto insurance, a homeowner usually has a deductible to pay before their homeowner's insurance will cover a loss.  Also, how much of a deductible depends on your financial situation.  Additionally, a lower deductible means less out of pockets should you have an insurance claim. A buyer needs to decide if $500 our of pocket would be a problem, or perhaps $1000 or $2000?
Keep in mind, that if you have damage to your house or theft, you probably will have several thousands of dollars in damage.  Also, filing frequent claims will likely result in a higher insurance rate.  A homeowner needs to decide whether it is worth filing a claim today, and potentially increasing their future homeowner insurance.
If you have fire or wind damage to your roof, you are looking at likely thousands of dollars in damage.  However, if you have a $1000 deductible, you may not want to file a claim for $1200 for items stolen from your garage.
?  Do I need Contents Replacement Coverage?
Yes!!  A standard policy may only provide coverage on the depreciated value of items.  Buyers filing an insurance claim expect to replace whatever was damaged, ie a roof,  If you don't have replacement cost, you may find your insurance company prorates the coverage.  For example, if your roof is damaged severely in a storm, and it was brand new, your insurance company will likely replace it.  However, if your roof is 10 years old, your insurance company may prorate your coverage.  This means they could only pay you for half or a fourth of the actual replacement cost.  Always ask for replacement coverage.
?  Will my Home Owner Insurance cover my contents?
Yes, homeowner insurance policies typically cover your content.  Your agent will typically have a formula that is based on overall house insurance.  Buyers also need to identify any special items they want to identify for extra insurance, ie jewelry, valuable artwork, etc.  There are standard coverages in most policies, however, is you have highly valued items, you will want to talk to your insurance agent.  You may need to provide purchase receives or appraisals for valuable you want to be addressed in a policy.
The same replacement coverage is needed on the contents of your home.  Additionally, do you want the insurance company to prorate your TVs, and furniture if you have a house fire? You could  Most of us really are not in a position to spend thousands of dollars to replace items.
Be sure to document the contents of your home. A best practice is making a video inventory of your household.  Be sure to store the tape somewhere safe.  Consider putting it in one of the many cloud storage options so you can access it from anywhere.  If you have a safe deposit box consider putting it in there. Don't forget to periodically update the video.
?  Do I need Liability Coverage as Well?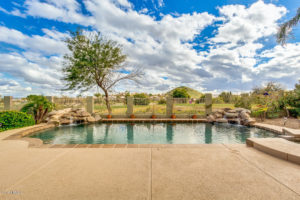 Your insurance company will typically include liability coverage.  This is helpful if someone is injured on your property.  Also, this could be someone falling in your driveway or perhaps a pool accident.  Additionally, you may consider an Umbrella insurance policy.  This will cover damage claims on your property or even a car accident.  So, talk with your agent about the right coverage for you. The more assets you have the more insurance you want to protect your hard-earned assets.
?  Does My Insurance Cover Flooding?
Ask your agent what coverage you have should there be flooding from a toilet overflowing or a water heater causing flooding.  Will insurance cover replacement of a water heater as well as cover the damage to floors, walls, and ceilings?  Also, ask about floods where water comes into your house from rain or rivers overflowing. Determine what is actual flooding coverage.  And, you may want to add insurance if you are in an area with flooding
❌  How Can I Get Multiple Insurance Quotes for Home Insurance in Phoenix, Arizona?
Homeowners should always want to shop for homeowner insurance.  Companies vary and the cost for coverage varies.  Now, Keller Williams Realty has now introduced Keller Coverage.  This provides one-stop shopping to get up to 8 companies quoting you rates.  The beauty of going to Keller Coverage, is they submit your information to multiple companies. However, they do not provide your personal information. This means you will not be bombarded with insurance marketing.
?
What if I am in a Designated Flood Zone?
When an appraiser completes an appraisal, they will check to see if your house is located in a designated flood zone.  If so, this will require you to obtain additional, special insurance.  Buyers could see their insurance cost increase dramatically if flood insurance is needed.
?How Can I Lower My Insurance Rate and What To Know About Buying Home Insurance in Phoenix Arizona?
There are actions a homeowner can take to lower rates.  For instance, consider getting a home security system.  Notify your insurance agent know this is installed.
Replace an older roof.  Also, A home with a newer roof is less likely to have damage leading to leaking or roof damage from a storm. Replace older plumbing.
Many Insurance companies will bundle your homeowner insurance with your auto insurance
We hope that this blog has answered many questions you may have about buying home owner's insurance.  Many first time homeowners have many questions.  There is much to learn and do as you purchase your first home.  Wise homeowners review their insurance annually.  Different insurance companies have rate changes all the time.  It is always worth the time to review your coverage.  Let your insurance agent know what has changed in your life?  Also, communicate what has changed with your home?  What To Know About Buying Home Insurance will help ensure you have the right coverage.  This will also ensure you are saving money on insurance whenever possible.
Looking to purchase a home or investment property?  Contact Shirley Coomer and put her experience to work for you!
?️ Phoenix Homes on the Market in the last 7 days

$250,000 – $350,000
Contact the Shirley Coomer Group at Keller Williams Realty Sonoran Living
               scoomer@kw.com
Call or Text: 602-770-0643 for more Real Estate Information
What To Know About Buying Home Insurance in Phoenix Arizona