Why is a master bedroom a major selling feature in a home?  Because buyers are buying the dream.  All buyers want a roomy master bedroom in neutral and tranquil colors.  No one wants to see clutter and odd furniture.  Buyers want to see a welcoming room like one might see in a hotel.   After a kitchen and bathroom, the master bedroom is a top consideration for many home buyers.  What are buyers looking for in a master bedroom?  They are looking for a relaxing and tranquil space to unwind at the end of the day.
Additionally, they are looking for neutral colors, a room that is decluttered and appears like a master suite!  Buyers don't want to see stacks of papers on the nightstand.  They want to see attractive bedding and window coverings.  They want to see bedroom furniture, a bed, nightstands, and attractive lamps and a dresser or two.
https://youtu.be/PHkh2NWMhj8
#1 What to do with Bedroom Furniture
Buyers expect to see appropriate furniture in a master bedroom.  Because a buyer is looking for a master suite, they expect a comfortable bed, nightstands, and dressers that fit the room size.  Therefore, because buyers want to see bedroom furniture in a bedroom, you must remove the desk, extra chairs, and clutter. Even though sellers are not leaving furniture behind, buyer's need to picture themselves living in his room and enjoying the "vision" of what it could be!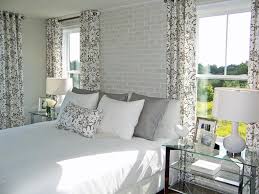 Clear off all dressers. If the dresser top is not in good condition, consider a table runner for the top.  Add a nice piece of pottery, a plant or fresh flowers.  Nightstands should have a lamp, perhaps a clock and a book or magazine.  Remove stacks of books or magazines
#2 What do I do About The Bedding
If you don't have fresh and matching bedding, consider splurging on a great comforter and a number of pillows so the master bedroom looks like a 5-star hotel. Buyers want to see attractive bedding (even if their's isn't).   Because extra pillows on a bed look inviting, add several.  Hotels do this to make the bedroom inviting. Buyers want to see the hotel look, decluttered and roomy.  Maybe they don't have a bedroom that looks like this today. However, they do want to have a 5-star bedroom.
Many pillows on a bed communicate luxury and comfort.  Buyers love to see a master bedroom that looks like a 5-star hotel.  They also want all the furniture to "fit" the room.  No extra chairs or tables, no desks or stacks of papers or magazines, just a retreat to come at the end of the day.  Think of walking into a luxury hotel.  What do you see on the bed?  Many pillows!
#3 What should I do with Window Coverings
Buyers want to see nice window coverings they can open or close as needed.  Windows need to be cleaned and sparkling.  If there are sliders to the patio area, the door track needs to be sparkling clean, free of dirt and pet hair.  If you have heavy window coverings, consider removing them in favor of sparkling blinds.
#4 Ceiling Fans and Fixtures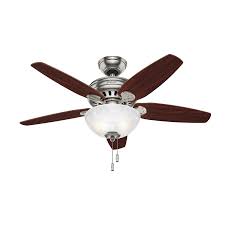 Be sure to clean your ceiling fans.  Buyers typically look up and dust is a big turn off.  All lamps should have the brightest light bulbs recommended by the lamp manufacturer.  Be sure all light bulbs are in working order.  If home inspectors find a light will not turn on, they typically write this up as an issue.  Since they can't determine whether the light is burned out or there is a problem with the light itself, this will be noted in the inspection report. Don't let buyer wonder if the light bulb is burned out or the light fixture is broken.  If your lamp shades are tired and warn, find new lamp shades with a classic style and a pop of color.
#5 Neutral Paint
While you may like bright colors throughout your house, including the master bedroom, consider repainting in a neutral color.  Buyers need to see neutral colors as they enter the room.   A master suite will appeal to more buyers in neutral tones.  Painting is an inexpensive way to update and freshen the master bedroom.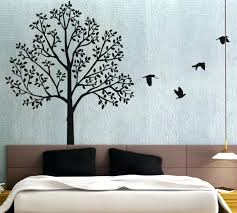 #6 The artwork on the Walls
The artwork on the walls should be neutral and not controversial.  Artwork should blend in with the neutral paint and should accentuate the overall feeling of the room.  Again, the seller isn't leaving the artwork behind, buy buyers can see how a particular piece of art lends itself to a relaxing retreat.
#7 How do I stage a Master Closet
Master closets need to be decluttered and well organized.   And, since you are moving,  take this opportunity to clean out clothes you haven't worn for a long time.  Remove shoes you aren't wearing any more or that are worn.  Look at any shelves in the closet and be sure anything arranged on the shelf is uncluttered. Either donate unneeded clothes or put in storage bins in a storage locker.
If you have a crammed closet, buyers will think this house doesn't have enough storage. And if you don't have enough storage, neither will the prospective home buyer!  Have you ever looked at a master closet in a model home?  You typically see nice hat boxes on shelves. Be sure to dust the room, especially any open shelves.  All hangers should be hung in the same direction.  And some people arrange their clothes by type and color.  This shows the buyer you are very organized and have attention to detail.  This can translate into an image of a seller who takes great care of their home and the maintenance needed.
#8 Windows and Doors
Be sure the doors and windows are spotless.  Buyers should be able to see out the bedroom windows.  Often, the master bedroom is in the back of the house with a nice view of the yard and /or pool area.  Be sure buyers can appreciate the view out the window or door when they enter the room.  Replace heavy curtains with blinds and sheer curtains. Because you want the buyers to see outside, be sure the blinds are open and the view is visible.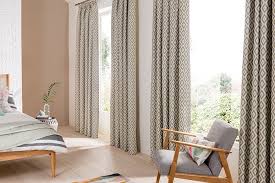 #9 TVs in Bedrooms
Many people have TVs in the bedroom.  Rooms show best when the TV is a flat screen on the wall.  If the TV is not on the wall, consider placing it in a cabinet or otherwise hide it.  While we all know people have TVs in the bedroom, a hidden TV adds to the feeling that a bedroom is a place to get away and relax.  Put any remote controls in a basket on a dresser or somewhere out of sight.
#10 Doors to the Bedroom
If you have double doors into the Master bedroom, consider leaving both doors open to welcome the buyer.  While everyone knows you can always close the doors, the open doors are welcoming to your visitors.
A well-staged master bedroom can be an influencing factor in the buyer's home buying decision.  While kitchens and bathrooms are a focal point, the right master suite is high on the list of buyer needs and wants. Remember, buyers, see how you live in your house and try to picture themselves living there as well.  A well-staged master suite invites the buyer to enter at the end of the day and relax.  Whether a buyer retires to the master suite to watch TV or read a book, the room needs to look inviting.  While buyers know you are not leaving your furniture and pillows, they envision themselves in a room they decorate in a similar fashion.
#11 Phoenix Homes on the Market in the last 7 days
       $250,000 – $350,000
Contact the Shirley Coomer Group at Keller Williams Realty Sonoran Living

Call or Text: 602-770-0643 for more Real Estate information.
Summary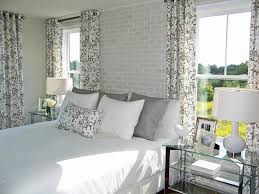 Article Name
How to Stage A Bedroom to Sell Your House Fast
Description
How to stage a bedroom and closet to sell a house fast. Fresh bedding, light and neutral paint, open blinds and curtains. Only put bedroom furniture in the room. Remove desks and other odd chairs
Author
Shirley Coomer at Keller Williams Realty
Publisher Name
Shirley Coomer at Mountain Park Ranch Real Estate
Publisher Logo