When buyers are looking for a new home, often one of the first questions to ask is how much of a mortgage can we afford?  By using a mortgage calculator for Phoenix, Arizona buyers can get an idea of mortgage costs.  Buyers should always begin with a great lender to understand how much of a mortgage they qualify for.  A buyer's credit score and income is a key factor.  However, the debt to income ratio also factors into the amount buyers qualify for.
❓   How Much of a Mortgage Can I Afford?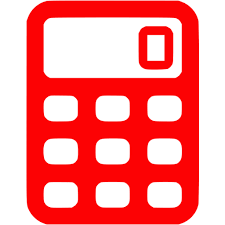 Buyers getting a loan are really buying a monthly payment.  Yes, the house may cost $300,000.  However, a buyer wants to know how much the monthly mortgage will cost.
This is where a mortgage calculator can help. By using a mortgage calculator, a buyer can determine if they are comfortable with the payment after taking into other monthly expenses and savings.  Buyers also need to understand how they spend their discretionary income.
Do they like to go out to eat?  Do they want to travel? Also, buyers need to look at their lifestyle and make decisions on how they want to spend their money.
?️ What is Normally Included in Mortgage Payments?
Your mortgage payment is made of up of four parts:
Interest Rate

Loan Amount called Principle

Taxes – lenders typically collect a portion of you annual taxes each month, then then they are due they will pay them on your behalf

Homeowner Insurance – also called Hazzard insurance.  This protects your home from fire, wind, theft and other damage
Keep in mind, if you put less than 20% down on your purchase, you will need to also pay Private Mortgage Insurance (PMI).
❓  Is my Home Owner Association (HOA) Included in My Mortgage Payment?
No, the HOA fee is billed separately to the homeowner and is not part of the mortgagee payment.  Your lender will take into account the amount of your HOA does in calculating your debt to income ratio.  All HOAs bill according to their own policy.  Also, some will bill monthly, some quarterly, some semi-annually or annually.  Be aware that some communities may have more than one HOA.  An example of multiple HOAs would be communities in a gated community, within a master-planned community. The cost of a HOA is an additional monthly expense for homeowners.
?  What is Private Mortgage Insurance ( PMI)?
Private Mortgage Insurance (PMI) is an expense to a buyer when less than 20% of a down payment is made (VA loans are an exception). This isn't to protect you.  This is to protect the lender should you default on your loan.  Historically, buyers putting down less than 20% on a home purchase are more likely to face foreclosure than a buyer with at least  20% or more.
Why? Because a buyer putting very of their own money towards the purchase has less invested and potentially are more likely to walk away from the home.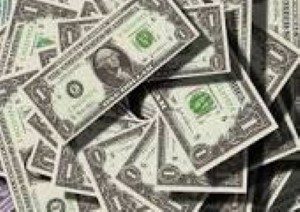 The Mortgage Calculator for Phoenix, Arizona will allow the buyer to put in a purchase price of a home.  Also, they can then estimate the interest rate.  If a buyer is putting down less than 20% for a down payment, the mortgage calculator will calculate 20% for the required private mortgage insurance (PMI).
However, the exception is a VA buyer, who is not required to pay PMI.  Also, property taxes need to be taken into account, as the lender will collect for the property taxes in the monthly mortgage.  Additionally, The lender will also collect for homeowner insurance.
? What Mortgage Calculator Should I Use in Maricopa County?
You can use a mortgage calculator for any county.  Key factors used to calculate a mortgage are the purchase price, interest rate, down payment, and length of a loan.  This is going to be the same in all counties in Arizona.
However, one variable will be property tax.  And the property tax will not only vary from county to county, but it also varies from house to house.  When you talk to a lender to get prequalified, they can tell you what they typically estimate for your price point.  Also, homeowner insurance will vary by county and house.
?  Why Should I Use a Mortgage Calculator?
A mortgage calculator is a great tool to look at different home prices and understand the associated payment.
Many buyers can afford a larger mortgage but don't want to spend more than they are comfortable paying. Buyers need to understand the impact of their mortgage on their living style.
If you paid $300 less per month in a mortgage, what else could you spend the money on? Would you put the money towards reducing the mortgage? Pay down debt? Put aside money for kids' college? Or, buy a vacation home?
However, if buyers can't find the home they want at the price they want to pay, a mortgage calculator can show how much a mortgage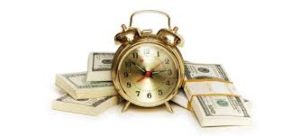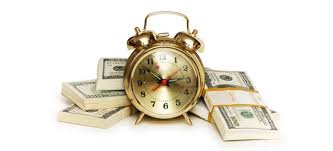 ? What are Mortgage Discount Fees or Points?
These are fees a buyer can pay the lender to buy down the interest rate.  In today's low-interest-rate world, we don't see these too often.
This is often referred to as "buying down" a rate. The reason a buyer would purchase discount points would be to lower the monthly payments.
In the 1970s & 1980s when interest rates exceeded 10%, buyers (or sellers on their behalf) would purchase down the interest rate to make the home affordable for the buyer. Today's historic low rates typically do not need to be bought down.
❓  What Should I Know After I am Approved for a Mortgage?

After you are approved for a mortgage, you are ready to start your search.  Now you know how much house you can buy.  Also, you know what your monthly mortgage payments will be on a new home.  Be sure you are not making any major purchases before you close on the house.
As a buyer, your Debi to Income ratio (DTI) is very important.  Your lender has based the mortgage amount on your DTI.  Do not buy any new appliances or furniture for the house.  Do not buy a new car, boat of finance any major purchase.   You will want to keep your credit card purchases to a minimum as well.
Additionally, don't change jobs! Your lender will ask for pay stubs as well as bank statements.  Changing jobs could delay receiving pay stubs.  This could be especially critical if you change the field in which you are working.  Lenders typically like to see two years of employment in the same field.  There is an exception for someone starting their first job out of college.
If you are looking for a home loan, you may also want to check out Keller Mortgage with the Zero Plus Loan.  No loan origination fees and $1000 back at closing!
?  What does it mean to "Lock" your Interest Rate?
Typically a lender will not guarantee a particular rate until you have a buyer and seller signed purchase offer. As interest rates change daily, a lender is not going to quote you a rate today and promise it will be available a few months from now. However, once you are under contract, the lender can guarantee a rate for a period of time.  This is typically for 30 days.
This means that even if rates go up, you will keep your locked rate. IF you are concerned about your rates going up, check your mortgage calculator to see the impact of increased rates on your payment.
?What If Rates Go Down after I Lock my Loan?
Today most lenders will allow a one-time rate reduction is rates go down after you lock your rate.  This is one of the questions you want to ask your lender as you discuss different mortgage options.  Additionally, you will want to ask if there is a cost to lock your rate.  All lenders are not created equal and may have different requirements.
?  Should I go With a 15 Year or 30 Year Mortgage When using a Mortgage Calculator?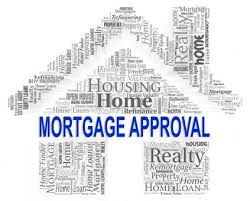 Ideally, you should go with the one that has the best payment for you.  The fewer years you make a mortgage payment, the less interest you will pay.  Often a 15-year rate is lower than a 30-year rate.  You can use a mortgage calculator to compare your monthly payment using both options.
?️ Phoenix Homes on the Market in the last 7 days

$250,000 – $350,000
Contact the Shirley Coomer Group at Keller Williams Realty Sonoran Living
Call or Text: 602-770-0643 for more Real Estate Information.
Mortgage Calculator for Phoenix, Arizona