The Phoenix Zoo has more than 3,000 animals, which include almost 400 species represented.  Also, some of these are endangered or threatened species of animals.  The zoo was founded in 1962 by Robert Maytag.  This facility, located on 125 acres of land in Phoenix, in the Papago Park area.  Additionally, the Phoenix Zoo is the largest privately owned, nonprofit zoo of its kind in the United States.
ZooLight Dates
For the 2019 – 2020 Holiday season, ZooLights will be open from November 27, 2019, to January 19, 2020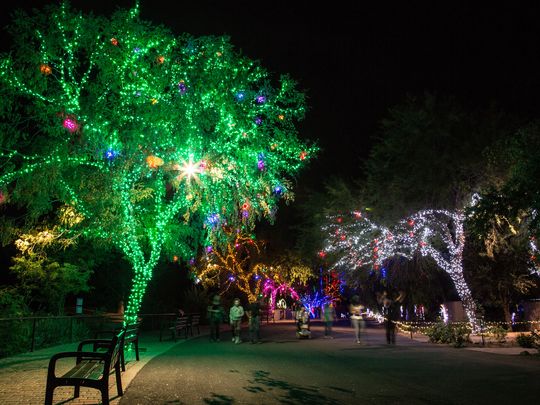 Not Just Animals!
The zoo not only offers the typical animals to see, but there are also many educational camps and programs offered throughout the year.  And, at the zoo, you will also find gift shops with unique items.  This is a great place to find a unique animal-themed gift.
Also, there are cafes, various food and drink stands throughout the park.  With the Monkey Village, Safari Train, and Giraffe Encounter, there is something for everyone!  The Zoo is also handicap accessible.
The Zoo also offers the highly anticipated Phoenix Zoo lights during the holidays, to the delight of Phoenix residents and visitors alike.  Also, the zoo is open 364 days a year – closed for Christmas.
Location
455 N Galvin Pkwy, Phoenix, AZ 85008
602.286.3800
Map
Hours By Season for the Phoenix  Zoo
January 14 – May 31
9 a.m. – 5 p.m. (daily)
June 1 – August 31
7 a.m. – 2 p.m. (daily)
Prices for the Phoenix Zoo
General Admission
Online Price – Save money. Save time.
 $22.95 – Adults (ages 14 +)
 $14.95 – Child (ages 3 – 13)
Children ages 2 and under are free
Check Out Available Discounts for Military, Seniors, and Students

Zoo Coupons
We all like to save money, and a trip to the Phoenix Zoo does not have to break the bank!  Did you know there are Groupons available to save you money?  Also, this leaves more of your money for snacks, drinks and shopping at the zoo gift stores!
Check Out This Link to Find a Groupon
As an Amazon Associate, I earn from qualifying purchases
Zoo Membership
Every day at the zoo is different.  Some animals are out and about that, you may not have seen before! There are many events at the zoo throughout the year.  Have you thought about getting a Zoom Membership?  There are many advantages with a membership, such as:
Membership Benefits:
Unlimited FREE daytime admission to the Phoenix Zoo for one full year
FREE or discounted admission to more than 150 zoos and aquariums
Early entry to the Zoo one hour before opening
10% discount at the Phoenix Zoo's Desert Marketplace Gift Shop
Special events discounts and advanced viewing of new exhibits
Discounts on WILD Birthdays, programs and camps
Discounts on a stroller and wheelchair rentals
Exclusive invitations to member-only events and show premieres
Advance notice of Zoo events and happenings
Discounts on encounters and experiences
Subscription to Wild Times, the official Zoo magazine
Email updates and news from the Zoo's news
Members-only preview nights of ZooLights (admission fees apply)
Special Zoo member subscription rate for Raising Arizona Kids Magazine
Full or partial tax deduction and support for a great non-profit organization while enjoying your wonderful Zoo all year!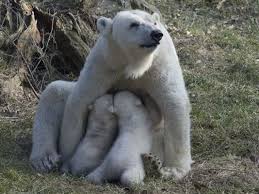 More Zoo Membership Benefits!
With a zoo membership, you not only receive the above benefits, but you are also helping to support the none profit zoo, helping to fund the care of animals and continued upkeep of the park.  Also, with a membership, you will probably visit the zoo more often!
Check Out This Link to Find a Groupon
The Phoenix ZooLights is an event that is highly anticipated by Phoenix-area residents and visitors alike.  A stroll through the magical lights is a holiday tradition for many! The Zoo staff works year-round to make sure the annual holiday event is fresh and welcoming.
You will see almost FOUR MILLION lights twinkling on trees, light sculptures, and buildings throughout the park.
Zoo animals are usually asleep, so you probably will not see much animal activity as you view the amazing lights throughout the entire park.  You will enjoy the holiday music playing as you stroll through your evening at the zoo.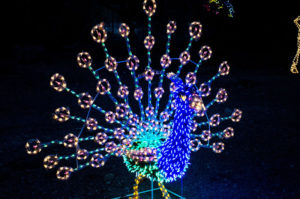 There are nearly four million lights and 700 light sculptures at ZooLights. Of course, there's holiday music as you stroll through the park.  Throughout the park, you will find vendors with hot and cold beverages.  Nothing like a great cup of hot chocolate as you take in the light displays.
Don't miss the camel rides!  The lights twinkle around the zoo lake, which has light displays (don't miss the hopping frog!). There are light sculptures of various animals.  Look for "bat" lights in the trees along with "light birds". floating above. 
Everywhere you look you will be delighted with the festive displays. You will see lights on the trees reflecting into the lake.
When you are done with this section, cross over to the Arizona Trail where there is a higher concentration of beautiful lights.
Consider Zoo Membership and Save Money!
The Zoo can be an affordable option throughout the year.  Consider a membership for the Zoo so you can take advantage of the many Zoo programs end events.
Check the Zoo website before your visit for any changes to any schedules, ticket prices, or show closures.  And, Since you will be outdoors all day, please dress accordingly.
Depending on the weather forecast and time of year, visitors may want to bring an umbrella, sunscreen, or hats for the summer sun.  For holiday ZooLights, you may want to have warm hats, gloves, and jackets. 
Food and drink may be purchased at the park. However, the Zoo permits you to bring in a cooler and food.to enjoy at picnic tables within the Zoo.
You May Also Be Interested More Information about the ZooLights at the Phoenix Zoo
Phoenix Homes on the Market in the last 7 days  $250,000 – $350,000
Contact the Shirley Coomer Group at Keller Williams Realty Sonoran Living

Call or Text: 602-770-0643 for more Real Estate Information.
Summary
Event
Location
​
Papago Park

,

455 N Galvin Pkwy,

,

Phoenix

,

Arizona

-

85008
Starting on
Ending on
The Phoenix Zoo comes alive with a festive Christmas display every year. There are lights in trees, decorating the walkways and providing everyone a joyful holiday experiec=nce. The evening experience allows you to see animals and man zoo light displays.
Offer Price