You can get your house ready to sell quickly in two ways.  You can sell your home to any number of companies that pay cash for houses and offer a quick close.  These companies are offering convenience.  They will pay you below market value. However, you can get a quick close.  There are times that this may make sense.  For instance, if you have an offering on another property and that purchase is contingent on the sale of your house. Or, you can make your house very attractive to buyers to get an offer quickly on the house.  Having a house attractive to buyers includes pricing AND condition.
#1 Hire The Right Real Estate Agent
Hire an agent familiar with your area.  You want an active agent who will not only market your house but prospect daily for buyers for your house.  Sellers will want to see a clear and concise marketing plan.  Will the agent hold open houses?  Place the property on a local real estate agent tour?  An agent should walk through the house and look at it with the critical eyes of a buyer.  Are there loose or broken cabinet doors? If so, repair.  Do you have frayed carpet or broken tiles?  If so, repair. Are there any dripping faucets?  If so, repair.  Do you see any loose or damaged roof tiles, If so, make repairs?.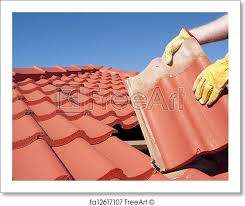 Do the fascia boards around your roofing need painting,  If so, repair.  Are there any loose or broken light switches or electrical outlets?  If so, repair. 
Buyers are looking for a reason to buy your house. Be sure you change the air filters.  When buyers see dirty air filters, they know the AC units are being overworked. 
#2 Look at the House Through The Eyes Of a Buyer
If the seller can't be bothered to change the air filters, what other routine maintenance items have been ignored?  have When buyers see small items needing repair, they often think there could be more serious repairs needed.  Look at your house through a buyer will.  
#3 Declutter The House
You are moving.  Pack up half of your house!  Clean out bookshelves, end tables, and coffee tables.  Clear off the counters and leave only a coffee maker.  Let buyers see all the potential room on the kitchen counters. If you have many appliances on the counters, buyers will think you don't have enough storage space.
Buyers will have a hard time picturing themselves living in your kitchen if they can't see how much counter space is really available.  Clean out all the cabinets, pantry and linen closets.  Buyers will open your cabinet and pantry doors. Buyers will think there isn't enough storage room If you have these packed to the brim,
#4 Depersonalize Your House
If you want buyers to picture themselves living there, then you need to depersonalize the house.  The house you live in is not the house you put on the market.   REmove most of your family pictures on walls and tables.  You are moving so pack up these items.  Also, pack up any collections.  A doll collection or any other massive collection can be distracting to buyers.
Remove any animal trophies you may have on the wall. 

You want to appeal to all buyers.  Some buyers are offended by elk or deer heads. While your family and friends may admire your hunting ability, buyers can be turned off.
#5 Make Your House Accessible to Buyers
Sellers need to think about how buyers and their agents will get access to the house.  There will be more buyers visiting a house if they make it easy to schedule a visit.  When sellers limit showings to evenings or weekends, they will find fewer buyers. Many buyers will be unable to schedule their showings around your schedule.
Everyone understands that life happens, and if you have a birthday party or family dinner scheduled, you may need to limit showings.  However, listings that state showings are only available weekends will languish on the market.
#6 Price Your Home To Sell
Your real estate agent will show buyers comparable sales of homes in your area.  If you have 3 bedrooms, two bathrooms, a 2 car garage, and a swimming pool, buyers will see other properties like yours to help you understand the market price is for your home.  In today's market, buyers will not overpay for a property.  Aso, buyer's agents will show buyers homes that are priced correctly and in good condition.
If a buyer likes your house, the agent will show the buyer comparable (comps) for your house so the buyer understands how much money to offer for your house.  It is a mistake for sellers to "start high" believing they can drop the price later.  The longer a property is on the market, it is less likely buyers will offer your full list price.  Homes have the most market activity on the first two weeks on the market.  Buyers look at homes new to the market.  After a few weeks, interest declines.
#7 Great Curb Appeal
Sellers should be sure that the buyers who do see their house see a house in great condition as well as priced correctly.  Curb appeal is huge when buyers are deciding on a home to purchase.  Ensure the house is welcoming.   Your front door should be welcoming and in great condition. Add a few flower pots of brightly colored flowers to welcome your buyer at the front door.  Be sure the front a landscaping is clean and neatly trimmed.
All bushes and trees should be trimmed.  Buyers should not have to fight a bush or branch to get you your front door.  What buyers see on the outside of the house is typically what will be seen on the inside.  If sellers are meticulous with their exterior landscaping, buyers think sellers will likely equally meticulous about the inside.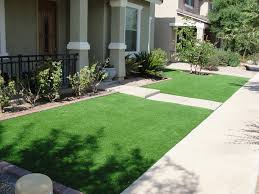 #8 Consider Small Updates
Sellers need to look at a house like a buyer.  How do the sinks and faucets look in a bathroom?  Perhaps a new sink and cabinet hardware will update the bathroom.  What about a new shower curtain or new hardware such as towel bars. Always update bathroom lighting.  This is inexpensive but screams UPDATE to buyers.
Consider replacing a large mirror with a framed mirror.  Or, look at kits that allow you to add a frame to a plain mirror to give it an updated look.
Consider updating light fixture and ceiling fans.  These can be purchased at Home Depot or other stores.  There are inexpensive options for sellers to consider which shows buyers a house is updated.
If you want to sell your house quickly, you want to have your house ready for buyers to see themselves living in the house. You also want to be priced to sell, not trying out the market. Buyers have many choices and you want your house to be top of mind.  If you aren't or willing to have your property ready for buyers, you may want to sell to an investor.
#9 Phoenix Homes on the Market in the last 7 days
       $250,000 – $350,000
 Contact the Shirley Coomer Group at Keller Williams Realty Sonoran Living

or Text: 602-770-0643 for more Real Estate information.