As buyers enter your home, they will likely enter through a living room or family room.  This is the first impression a buyer has of your home. This room needs to be inviting, open, fresh and clean.  As buyers enter, they will notice paint colors, all art, and flooring.  Where to start?  Keep in mind, the home you live in is not the house you put on the market.
#1 What Color Should I Paint the Walls?
When buyers enter your house, be sure they are met with neutral colors, grays, beige, off-white.  While you may love the purple or red colors in your living area, you want to appeal to as many buyers as possible.  Buyers can imagine themselves adding a poop of color, but often can't imagine a neutral paint in a red room.  New paint makes the room look light bright and fresh.  Because you will use a neutral color, the buyer may prefer a different color, but they don't feel the need to immediately paint if they want to spend money on other things.
#2 What Should I do With Decorations
Be sure you depersonalize your house.  Remove family pictures on the walls and throughout the room.  Buyers need to visualize themselves living in your house.  Because seeing dozens of seller pictures can be distracting for buyers, you will want to pack away family pictures.  Walls filled with pictures make hallways and rooms look smaller and closed in.  Be sure any artwork hanging is neutral, and not controversial.  You don't' want a potential buyer to be turned off on your house because of your taste in art.  Buyers are very put off when seeing mounted hunting trophies.  You are moving, so pack these items away to await your new home.  Find simple artwork such as a landscape picture to add a bit of interest to the wall but not distract the buyers.
#3 What should I do with Pillows?
Pillows are a great way to add a pop of color in a room. Also, they are inexpensive and are easy to interchange throughout your house.  Depending on the sofa, loveseat or chairs in a living room or family room you can add 2 – 4 pillows.  Pillows are inviting and draw a guest into the room, making them feel welcomed.  Don't forget to add pillows to your Master bedroom as well. When you enter a hotel room, you typically see a room with attractive bedding, including several fluffy, colorful pillows.  You can give your home this same look buy including pillows that are brightly colored, and fat and fluffy!
#4 Where do I Place a Sofa to Stage a Living Room
When it comes to furniture, less is more.  As you minimize the furniture you have in the room, it will actually make the room look bigger.  Pull out sofas and chairs from the walls to make interesting groupings.  Be sure you aren't blocking any doorway with your furniture.  End tables should only have a lamp, a vase or container on the top.  Place a small floral arrangement or bowl of fruit on a coffee table.  If you have many shelves in the room, clean these off an minimize the items you are displaying.  Remove extra chairs and tables if they don't lend
#6 What should I do with Bookshelves?
When you are living in a home, you may want to add your favorite books and vacation souvenirs to the shelving.  Keep in mind, the house you live in is not the house you put on the market.  Remove everything from the shelves and dust them.  Replace a few strategic items, perhaps a stack of books, pottery or a group of 3 or 5 items (always display an odd number of items).  You want the shelves to look very organized.  If your bookshelf is crammed with "stuff", you are conveying the idea there is not sufficient storage room in the house.  Because you are planning to move, now is a great time to start packing up items you want to keep and donating items you are ready to let go of.
#7 Should I Do With Flooring to Stage a Living Room
Carpets should be steam cleaned and free of stains or rippling.  If your dog or cat has damaged carpet areas, replace the carpet.  Consider replacing the carpet with inexpensive or builder grade carpet to give the house a fresh look.   Buyers will immediately want to replace damaged carpet, and they are thinking of the cost.  When buyers know they need to replace something, they are reducing your sale price to accommodate items needing replacing.
If you have tile flooring, be sure the grout is clean.  You can clean the grout yourself or hire a cleaning company.  You want the floors to be fresh!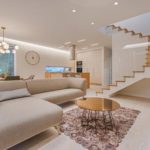 Minimize area rugs.  Perhaps an attractive rug under the coffee table defining a conversational area.  When you have large rugs all over a room, buyer's can't appreciate the flooring and it may look like you are hiding damage or stains.  Remove most rugs to make a room look larger.
If you have a fireplace, be sure it is free of ashes, lay fresh wood and make it look like the buyer could sit down and enjoy a cozy fire.  You might also consider placing candles inside the fireplace to make it inviting.
#8 What to do with Windows, Blinds and other Window Treatments
All window blinds should be clean and in good condition.
If you have broken pulls, consider replacing the blinds.  Also, if you have the popular plantation shutters, be sure they are dust free from top to bottom and in good working condition.  Be sure the window sills are clean and free of dust and flies.  Additionally, buyers will often open up window treatments.  You need to wash the windows inside and outside.  If you have sunscreens as we do here in Arizona to block out the sun, remove these to make the room light and bright.   When your house is being shown, be sure all curtains are open so the room looks light and bright.  If you have sliders to the patio, be sure the door track is clean and sparkling.  Additionally, this spot often harbors dirt, dust and pet hair. Also be sure any window tracks are clean as well.
#9 Light Fixtures and Ceiling Fans to Stage a Living Room
All light fixtures should be clean and dusted.  Ceiling fans need to be dust free. All lights need to have working light bulbs and are a high wattage for maximum light in the room.  Bulbs should also be dust free.  If there is no overhead light, be sure there are sufficient lamps around the room so the room is light and bright! Check all light switches and be sure they are clean and firmly in place.  Nothing is more of a turn off for buyers as dirty light switches or switch plates that are loose.  Turn on all lights in the house when you have showings, even during the daytime.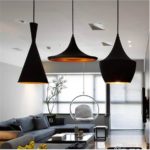 These are pennies at Home Depot so replace any cracked or worn out switch plates. A home inspector will identify cracked and broken light switches in a home inspection reports, so get it fixed now!
#10 Remove Evidence of Pets
Remove any pet beds and pet toys in your living room or family room.  While your pets are welcome to spend the evening with your family, not all buyers have pets and pet beds and the accompanying hair can be a turn off for many.  If you have cats, remove and cat trees, food dishes, and litter boxes.  While you may not smell anything, a buyer who doesn't have pets will certainly notice pet smells in your house.
#11 How to Get Ready For the Buyers to Visit
Now that you have worked hard to clean, declutter and rearrange, let the house shine for buyer visits.  Turn on ALL the lights in the house, even in daylight.  Buyers like to be greeted by a light and bright room, so be sure the curtains and blinds are open.  Also, buyers like to be greeted with soft music, classical or jazz are good choices. If you have a gas fireplace, turn it on. (Never leave a real fireplace or candles burning when you aren't home.  And, don't forget to leave the house so buyers can walk through at a leisurely pace, taking in the features of the home. Because you want the buyers to picture themselves living in your home, leave them to take-in the house features.
#12 Don't Forget the Patio
From the living room or family room, we can often exit to a patio area or at a minimum see the patio through the windows or doors.  Because here in Arizona, outdoor living is very important, you want to pay special attention to the patio area.  Be sure the outdoor area looks inviting.  Buyers will often go to the patio through the closest exterior door.  Ensure your patio is clean and dust free!
All tables and chairs should be clean.  In the Phoenix metro area in the summer we often have dust storms or "Haboobs" come through and leave the patio and furniture dusty.  Add some colorful potted plants to the patio table and around the patio. Be sure your backyard is well landscaped, with bushes trimmed and the grass cut.  Remove all weeds in the backyard and on the sides of the house.  Consider renting a power washer to give your patio a fresh and clean look.
#13 Clean, Clean, Clean
Deep clean the living room. Be sure the baseboards are clean and dust free.  If needed, paint the baseboards and woodwork if there are marks and dirt as this will be distracting to buyers. Clean off any pot shelves or shelf tops visible from stairs.  Wipe off all light switch plates and door handles.
#14 Phoenix Homes on the Market in the last 7 days
       $250,000 – $350,000
 Contact the Shirley Coomer Group at Keller Williams Realty Sonoran Living

Call or Text: 602-770-0643 for more Real Estate information.
Summary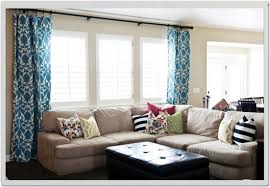 Article Name
How to Stage a Living Room When Selling A Home
Description
How to stage your living room or family room to sell your house. decluttering, arranging furniture and decorating to show the room light and bright
Author
Shirley Coomer at Keller Williams Realty
Publisher Name
Shirley Coomer at Mountain Park Ranch Real Estate
Publisher Logo