When it comes time to get a home mortgage, the process can seem monumental!  Here you will see the In's and Outs of a Mortgage.  Like many processes, just take this a step at a time!
What is a Home Mortgage?
A home mortgage is a loan a buyer takes out when purchasing a residential property.  For most of us, this a loan to buy the home we live in.  You may be a first-time buyer, a move-up buyer or someone ready to downsize.  Some buyers do pay cash for their home, but for most of us, that isn't very likely.  
How Do I qualify For A Mortgage?
First, find a great lender.  This can be someone at a bank or a mortgage company.  Ask friends and family for recommendations.  If you are working with a real estate agent ask them for recommendations. A lender will initially ask you a few questions.
To get a mortgage, you need a source of income.  The lender wants to make sure you can repay the loan.  Lenders are looking for sufficient income to cover your loan payment.
What does My Credit Score Need to Be to Apply for a Mortgage?
Your credit score is important.  Your credit score is an indicator of your ability and willingness to repay a loan. It indicates whether you pay your bills on time. If you have a high credit score, you likely have little debt and a good (and long) credit history.  A low credit score can be an indicator of high debt.  OR, it could mean you have little credit, typically we see this with younger buyers.
It can also be an indication you have had a major credit impact, such as a short sale, foreclosure or bankruptcy. There are different credit scores for different loan types.  For example, a lower credit score may be okay for some first time buyer programs.
VA loans may also allow a bit lower score.  Typically we see lower scores acceptable for FHA loans vs Conventional loans.  Discuss with your lender the type of loan programs that will be best for you.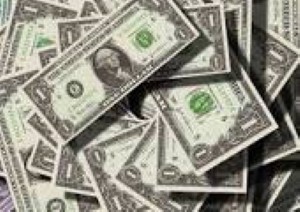 How to Calculate a Home Mortgage?
A Mortgage is calculated using the entire loan amount, the interest rate and the length of the loan. This provides the amount of your "Principle", and "Interest".  In addition to repaying the loan amount, you will have your taxes and homeowner insurance.
Today, most lenders want to collect a portion of your taxes with each monthly payment.  Yout lender will pay these taxes on your behalf.  The same is true of your homeowner's insurance company.  They will want a portion of your annual payment collected each month, then your lender will pay your homeowner insurance on your behalf.
Buyers often ask why their lender wants to collect taxes and insurance rather thank having the homeowner pay their own taxes and insurance when they are due.
Lenders want to make sure these two payments are made to protect their investment.  If the buyer defaults on the loan, the lender needs to know the insurance and taxes are paid on the house.  If the buyer defaults, the lender will then be the owner of the property.
Also, if taxes are not paid, the county could put a lien on the property or take the property and sell it to recover taxes owed.  The lender is protecting their investment.
Free Mortgage Calculator
How do I apply for a mortgage?
When trying to understand the In's and Out's of a Mortgage, You can talk to your local bank.  You could ask your real estate agent to refer you to a great lender.  Friends and family can often suggest a lender who provided a great lending experience.  Another option is to go online and find a lender yourself.
Today many buyers like to use online banks. If you are someone who would like to talk to their lender face to face than a local lender may be better for you.
Should I use a Mortgage Company or My Local Bank?
A mortgage company can typically provide information on various loan types that may work for you.  Some local or big banks have limited loan products.  Your local bank may be a good first stop if you know your local banker and want an overview of the buyer process. But generally, the mortgage company can find your best option through the various loan types they have available.
Be careful when using online lenders.  You will find less interaction with these lenders.  Often, as you move through the mortgage process, you will move on to different people.  If it is important to you to talk to the same person or even be able to sit face to face with a lender, go with a local lender.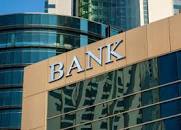 How Do I Qualify for a Mortgage?
A lender will ask for your income and typically will want a 2-year work history in the same field. If you have recently graduated from college there are exceptions for recent graduates.
You will also provide your social security number so the lender can pull your credit scores.  Your credit report will show the lender any outstanding debts you have, such as a car payment, credit cards, student loans, revolving credit, etc.  They will also look at your credit score.
After they gather all the information, they will then be a position to tell you how much of a loan you qualify for.
How Much Money Do I Need to Make to  Acquire a Home Mortage?
Typically lenders are looking for three times your salary.  However, this amount can vary, as a lender also looks at your debt to income ratio.  If two people make the same exact money, but one has a large car payment and more credit card debt, the person with the lesser debt would qualify for a larger loan amount.
So you see, several factors will determine how much of a loan you will qualify for.  This is why the first step to finding a great home is to talk to a lender and get prequalified.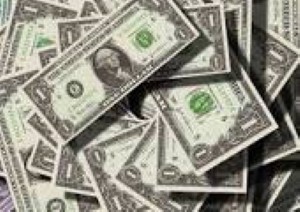 Do I really Need to prequalify First Before I Start Looking for a Home? The In's and Out's of a Mortgage in Arizona
Absolutely yes!!  As a buyer, you want to be sure you are looking at homes you can afford.  Why look at a $500,000 home if you can only afford a $300,000 home?
Also, you want to be sure the payment amount is one you are comfortable with paying each month.  Often buyers want a lower payment than they actually qualify for.  No one wants to be "house poor".  You may want to travel, put money away for kids college, or just have a lifestyle that doesn't have you stressing out each month when it is time to pay the mortgage.
How Can I Get Help With Closing Costs?
In addition to a down payment, you will also have "Closing Costs".  Your closing costs are made up of fees charged by a lender to provide your loan.  Some of these fees include a credit report fee, appraisal fee, loan origination fee, funding fee, etc.  You will also have what is known as "Prepaids".
This will be a full year of homeowner insurance.  It also includes a few months of homeowner insurance and taxes to start your escrow or impound account at your lender.  Also, if you have a Home Owner's Association (HOA), they may require a few months of your HOA fees upfront.  In your purchase offer for the house, you may have agreed to pay HOA transfer fees.
A buyer can ask a seller to contribute towards their closing costs.  Also, some Down Payment Assistance programs help with closing costs.  You can also consider a Keller Mortgage, which offers reduced loan fees.
Fewer Closing Fees With Keller Mortgage
Should I Consider a 30 Year Mortgage Verses a 15 Year Mortage? The In's and Out's of a Mortgage in Arizona
The interest rate is often a bit lower for a 15-year mortgage.  You will save thousands in interest if you pay off your mortgage in half the time.  Certainly, look at your payment for both options and made your decision.  Today loans can be prepaid, so nothing stops you from putting money aside each month with the plan to pay off your mortgage early.  You will want to look at all loan options when considering a home loan.
If you chose a 15-year mortgage, you do have a higher payment each month,, but the trade-off is you own your home in 15 years instead of 30 years!
Can I Get A Mortgage With No Down Payment? The In's and Out's of a Mortgage in Arizona
Yes, there are some mortgages that do not require a down payment.  Veterans can get a VA loan without a down payment.  If Veterans want to put money down, they certainly can.
There are Down Payment Assistance  (DPA) programs available in Arizona which provide grant money for buyers.  There are different grant programs and they can change, however, they usually grant buyers money for a down payment.  These programs vary and have different income requirements.  Some programs also provide funds for a buyer's closing costs.  When you check with a great lender, ask about all loan programs you may qualify for to determine what is best for you.
There is also another source of funds for a down payment.  These are gift funds.  Parents, grandparents, aunts, uncles, and others can gift the down payment to the buyer.  This is evidenced by a gift letter stating they are actually granting a gift, not a loan for the buyer.  There are other rules that apply to gift funds.  Often parents or grandparents are happy to provide funds to family members who would ultimately inherit these funds.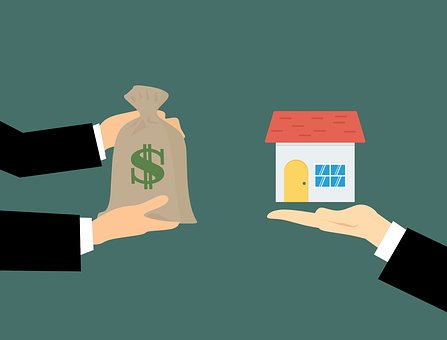 Will My Student Loan Debt Hurt Me When Qualifying for a Mortgage?
Typically student debt is considered a factor in qualifying for a mortgage. When understanding the in's and out's of a mortgage, there are different rules, depending on whether the loan has been deferred or is actively being repaid.  Some students find consolidating their loan balances can provide a lower monthly payment.  Even deferred loans must be considered, and lenders typically must use 1% of the loan balance.
What Does Debt to Income Ratio Mean?
Your lender will look at your debt, ie car payment, credit card payment, student loans, etc. They will also look at your income to come up with your debt to income ratio.  The lender is not using things you spend monthly, such as utilities, cell phone bills, groceries, etc..
The debt to income ratio looks at your payments you are required to pay everyone month, such as a car payment.  This ratio will determine whether or not you qualify for a loan and what type of loan you may get.  There are programs that allow a higher debt to income ratio, such as a VA loan.  Your debt to income ratio can also affect your interest rate.
What is Included in My Mortgage Payment? The In's and Out's of a Mortgage in Arizona
Your mortgage payment is made up of the Principal,  your loan amount.  Also, your Interest, how much interest the lender is charging for the loan. Your property taxes are typically included in your loan.  Your lender will collect 1/12 of your annual taxes in your monthly payment.  The lender will then pay this for you.
The lender wants to be sure property taxes are paid on time. Your payment will also include insurance.  This is your home owner's liability insurance.  This protects your house from wind, fire or other damages  Again, your lender will collect 1/12 of your annual payment and pay this on your behalf to ensure the property is always fully insured.
If a buyer has private mortgage insurance on the loan, that will be collected monthly as well.  Buyers typically pay this when they have less than 20% in their down payment (an exception to this is a VA loan)
What Is Included in My Information The Lender Needs to Review to Qualify for a Loan?
Your lender will ask for your pay stubs or information on your income.  You will need to complete a loan application that asks for your debts.  Lenders are looking for payments you are required to make each month, This would include payments such as a car payment, student loans, credit card payments, etc.
A lender will also ask for your last two years of tax returns to confirm your income.  Lenders want you to have been in your job for t least two years, which demonstrates stability.  There are a couple of exceptions to this, such as someone just graduating from college.  Another exception is a job change but within the same field.
Want to talk to a local lender?  Online loans aren't for everyone.  Often buyers want to talk face to face with a great local lender.
More Questions? Ready to get Pre-Qualified?  Ask Mike Langs from Arizona Mortage Specialists  Get Prequalified With Arizona Mortgage Specialists
How Do I Apply for A Home Mortgage? The In's and Out's of a Mortgage in Arizona
Contact a qualified mortgage lender.  Provide all the information requested.  This will include current income, applicable debts, and assets.  The lender will ask for your social security number to obtain your credit report.  Lenders will pull credit from the three major credit bureaus.  These include Transunion, Equifax, and Experion.
Why do they pull from three different credit bureaus?  Not all debt collectors report to all three bureaus.  Some are more geographically specific.  Lenders will pull your three credit scores, and typically use the middle score.  Once the lender can check your income, debts, down payment, and credit scores, you will be advised how much of a loan you qualify for.  The lender will break this down into monthly payments.
What Factors to Consider When Applying for a Home Mortgage?
When getting a mortgage, consider how much money you have for a down payment.  Many loans need a down payment, but VA loans and some down payment assistance programs do not.  Consider how much you are comfortable paying in a mortgage each month.  Also, consider the cost of homeownership.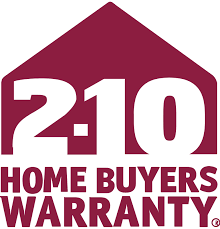 Your mortgage (including property taxes and insurance) is only one aspect of owning a home.  The community you choose may also include a Home Owner's Association (HOA).  The HOA could add $25, $50, up to several hundred dollars a month to your cost of living.  Also, keep in mind you will have routine maintenance on your property.  What if an appliance breaks?  What about painting and minor repairs on the exterior?  Do you have a yard to be maintained?  Do you need to buy a lawnmower, rakes, shovels, etc?
Consider getting a Home Warranty when you buy a house.  A home warranty will need to be renewed annually.  Home Warranties typically cover your AC system, water heater, appliances, etc.  Having a home warranty can help you avoid the unexpected and major expense when an appliance needs repairs or replacing.  It will also help avoid major expenses when it comes to repairing or replacement of your AC system.  In Arizona, that is a critical component in our homes.
The In's and Out's of a Mortgage in Arizona
If I am Self Employed How Can I Qualify For a mortgage?
Yes, self-employed people can get a mortgage.  Lenders want to know buyers have the income to support a mortgage.  Be ready to give your lender copies of tax returns showing enough income to support a mortgage.  Often, self-employed people have substantial business write-offs, resulting in lower taxes being paid.  As long as you can give a bank statement showing deposits and appropriate tax returns, it is very likely you can get a loan. Lender requirements change regularly.  A loan program available today may not be there tomorrow.  Check with your lender to see what programs you qualify for.
Conclusion
Getting a home mortgage is not difficult.  Now that you have read this helpful Blog, you are ready to apply for a home loan.  However, buyers need to provide the lender with ALL the information requested.  One of the most common reasons for a delay in closing on a home is the lack of buyer documentation.  As you begin the process, be ready to provide your pay stubs, bank statements, and tax returns.  Your lender will ask for updated statements and pay stubs throughout the process. Lending rules continue to change and your lender will only ask for what they need.  However, when they ask for something, please provide it promptly.  Also, provide ALL pages of a bank statement.  If your statement is 7 pages and the last one is blank, be sure to include the blank page 7.  Lenders need to see that they have a complete statement.
As you can see, there is much involved in getting a home loan today.  There is much more documentation required from buyers than 5 years ago, or even when our parents got their first loan.   Your credit score, income, and debt to income ratio are key factors in being approved for a loan.  Start early! It is not unusual for the buyer to find a mistake on a credit report.  The buyer may also need to work of a few credit issues to qualify for a loan.  Your lender can make suggestions to help you raise your credit score.
Interest rates are at a historic low and it is a great time to purchase a home
Phoenix Homes on the Market in the last 7 days
Contact the Shirley Coomer Group at Keller Williams Realty Sonoran Living
Call or Text: 602-770-0643 for more Real Estate Information.
The In's and Out's of a Mortgage in Arizona
Summary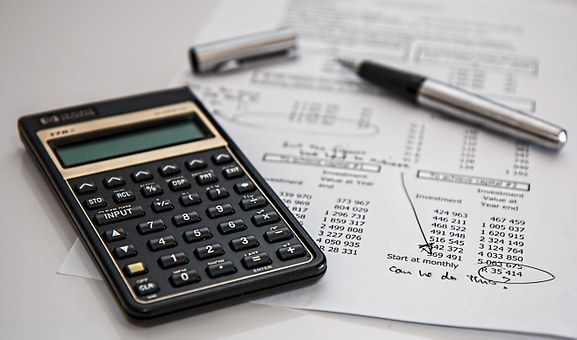 Article Name
The In's and Out's of a Mortgage in Arizona
Description
Buyers have many questions about mortgages when they are ready to buy a home. Questions on loan requirements, credit, timeline to apply for a mortgage and where to find a great lender.
Author
Publisher Name
Shirley Cooomer Keller Williams Realty
Publisher Logo