When it is time to sell a house, sellers often think of friends and family who are real estate agents, and there are usually many.  As a Real estate agent, we often say that if someone doesn't have a friend who is a real estate agent, then they don't have enough friends! Before using a relative to sell your house, there are many things to consider.
Is my Relative a good Real Estate Agent
Before hiring any professional, you need to know how good that professional is at their job.  Would you use a relative who is an accountant or doctor? How well does your relative perform their job?  Additionally, is your relative a full or part-time agent?  Also, how long have they been in their career?  Do they have another full-time job and only work in real estate part time?  Do you want a part-time heart surgeon operating on you?  Should you hire a dentist who just started in this field, and only works part-time?  Also, you want an agent who is experienced and works fulltime.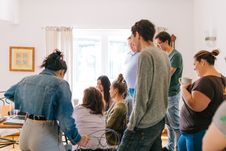 Will They know My Financial Information?
How much of your personal financial information do you want to share with your relative?  Real estates agent typically provide sellers a net sheet showing them their proceeds from the sale of a house.  Additionally, this sheet also notes the loan pay off is the sellers still have a mortgage they are paying.
Are you also using your relative to buy another house?  If so, do you want your agent / relative to know how much of a loan you qualify for?
Will your relative keep your information confidential?  Do you want that relative talking to other family members about your home sale and potential home buying?
Some relatives will keep your information confidential, while others feel compelled to share some of your information.  They may not be sharing confidential information, but do you want them discussing anything about you?
How Good Of A Negotiator is Your Relative?
While you may love your cousin, who is a great person, are they a great negotiator?  Do they have the skills to unemotionally negotiate the best terms and conditions for you?  Will they pressure you to accept a contract you really don't want to accept?
Do you know there are three key points of negotiation for sellers?  There is the initial purchase offer you receive.  You will need to decide if you will accept the offer or make a counteroffer.
Buyers will hire a home inspector to complete do a home inspection and a termite inspection at your house.  After the inspection, the buyer can ask for repairs.  This is another negotiation point.  You don't have to make all repairs requested.
Understand that a buyer could walk away from the sale if the seller will not make repairs. How good of a negotiator is your relative?  Once the repairs are agreed to, the next hurdle is the home appraisal.

Will your relative meet the appraiser at your house and offer comparable homes to make sure the appraiser has good information to complete the appraisal.  What happens if the appraisal comes in below the contract price?
The buyer has the opportunity to cancel the offer, ask the seller to drop the price, ask the buyer to pay the difference or find an acceptable price for the buyer and seller.
Does Your Relative have Contractors and other Service Providers to Recommend?
As you are ready to put your house on the market, what if you need recommendations for vendors to make repairs?  Does your relative have a list of preferred vendors they have worked with to refer you?
Will Your Relative Bring a Neutral Perspective?
Will your relative be honest with you about getting your house ready for sale?  Can you count on your agent to tell you if your house needs to be decluttered?  Be sure they tell you to remove half of your furniture to make the house look bigger?  Can they be honest enough to tell you your house smells like "cat"?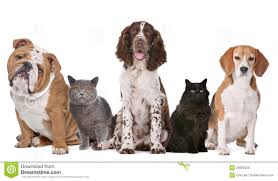 When selling your largest financial asset, so you want a friend or relative or a neutral real estate agent who will be honest with you. Real Estate agents need to balance communicating of critical information with a client with honesty and integrity.
Is Your Relative An Expert In Your Geographical Area?
Maybe your relative is familiar with the area of the city they live in, but do they know the area YOU live in?  Face it, the city of Phoenix is huge and there are many cities adjacent to Phoenix.  What if your agent lives in Anthem, and you are looking in the Gold Canyon area?  That is a distance of over 70 miles!
Will they be dialed into the local Realtor board to get your house on a realtor tour? Are you sure your agent knows the nuances of your community?  Are you confident the agent will be available to drive across Phoenix during rush hour traffic to show your home?
Are they willing to do open houses so far from home?  Just because you are related to someone doesn' mean that person is the best agent to get your house sold.
What If Something Goes Wrong?
How do you fire your agent when you are related?  Consider the family dynamics if you have to fire your agent.and the impact on your family?  What happens at the next family reunion?  Will your aunts and cousins be upset that you "fired" a family member.  If you hire the wrong agent, you may need to part ways.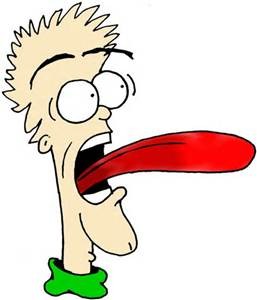 When a seller fires their agent, they likely won't run into them again.
When this is a family member, they will likely see the agent again.  You may also encounter a family member who thinks you have treated the relative / real estate agent unfairly.
Do you really want to deal with the entire family?  Additionally, are you willing to fire the agent if you feel they haven't done a good job?  Or will you just linger in the pain and family relationships will fester for years to come?
Does the Relative/Real Estate Agent have A Marketing Budget
Will your relative use a professional photographer to take pictures, provide a virtual tour or even take drone pictures.  Does the marketing plan include a  video posted to UTube?  As a seller, as if the agent only plans to use their phone for pictures.  How many pictures will they take?
Can you count on the pictures including the community area such a community pool or community parks?  Is it important for buyers to understand not only the house itself but also the community areas and community park areas as well?  Buyers will pay HOA dues, and they need to see the community value in this house.
There are several considerations when choosing a real estate agent.  Be sure you do not feel pressured into using a family member when that may not be the best option for you.  Selling a house is a huge financial consideration, and you need the best agent t sell your house!  If necessary take your relative aside and let them know you don't want there to be any hard feelings at the end of the deal which could affect your long term family dynamics.
Will your relative / real estate agent market your house by doing Just Listing postcards to 100 plus neighbors?  Can they market your listing to a broader area?  Are there plans to do a coming soon blog and pay to boost the blog? Determine if they hold the house Open?  Will, they door knock around the area to let neighbors know the house is available?   Or, Will they just place it the Multiple Listing Service (MLS) and wait for another agent to sell it?
Will the Agent Use a Professional Photographer to take your Pictures?
Do you want your home pictures to be bright, crisp and show your home in the best light? Or, do you want pictures taken on an iPhone by a real estate agent in a hurry to get pictures and leave?  Are the blinds opened or closed as needed to showcase the home?  Are there great exterior and patio pictures?  Will they make sure the house is neat and clean, no dog toys laying all over?  Will they take pictures of community areas that interest buyers, such as play areas or community pools.
#10 

Phoenix Homes on the Market in the last 7 days
       $250,000 – $350,000
Contact the Shirley Coomer Group at Keller Williams Realty Sonoran Living

Call or Text: 602-770-0643 for more Real Estate information.
Summary
Article Name
Should I Use A Relative To Sell A House
Description
Should you hire a relative to help sell your house. What is the downside of using a relative who will know all your personal information?
Author
Shirley Coomer at Keller Williams Realty
Publisher Name
Shirley Coomer at Mountain Park Ranch Real Estate
Publisher Logo