Today, many people are looking for investment opportunities other than stocks and bonds. Are you thinking about buying a property in Arizona? We see how volatile the stock market can be every day.  The next logical investment is in real property.
?  What Should I Know About Buying Investment Property in Phoenix?
That is, buying a house, condo, or townhouse and renting the property to generate income.  You have income when a property is rented to someone paying your rental income.  It doesn't matter if property values are going up or down, your rental income is consistent.
In the Phoenix metro area for 2019, year over year, property values increased an average of 11.0% (according to Michael Orr of ASU in the Cromford Report).
Now, imagine that appreciation AND monthly income.  That is a great combination!
People often ask how buying property in Arizona works for an investor.  Many factors need to be considered.  Buyers need to educate themselves.  They need to understand the home buying process in general.  Every state is different so you need to specifically understand the home buying process in Arizona.
If you have ever asked yourself how to buy a rental property, this Blog is for you! Even if you have previously purchased a property in Arizona, the state laws and purchase contract frequently change, so be sure you understand current laws and contracts.
❓  Should I Invest Using a 1031 Exchange For Buying Property in Arizona?
Many investors are using a 1031 Exchange to buy and sell properties.  A 1031 Exchange is a method for a seller to sell an investment property and roll the proceeds of the sale into another investment property.
This can be used to purchase residential rentals and commercial property.  There are rules the investor must abide by and a purchase contract must be written following guidelines for a 1031 Exchange.
Be sure your real estate professional understands how to structure a 1031 exchange.  This is a method for investors to roll over proceeds from the sale of one property (or more) into other properties on a tax-deferred basis.
You may also be interested in reading about Buying Home Owner's Insurance in Phoenix.
?️  Do you want to buy an investment property?
Maybe your son or daughter is going to college in Arizona.  You have wisely decided to buy a house or condo for them to live in while attending college.  Parents can save money by owning your student's housing and give your students a better quality of accommodations.
Or, are you looking to build an investment portfolio to generate rental income and gain property appreciation?  You may be wondering how to buy a rental property in today's real estate market.
You may also be interested this article on buying a house for your Student for College  CLICK HERE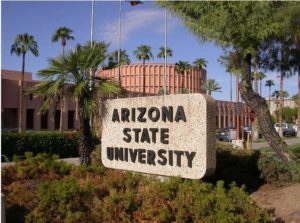 The first step is to find a Realtor who is familiar with the area where you want to make your purchase.  Look for an experienced full-time agent with experience in your market. You want an agent with good negotiation skills.  The seller will have an experienced agent and you want to be on equal ground with an agent who knows the market.
?  Should I Have a Buyer Consultation for Buying Property in Arizona?
When meeting home buyers I always suggest a Free Buyer Consultation. It is important to make sure I understand the buyer "needs" and "wants" and we discuss the difference. I need to understand if the buyer is an experienced investor or just starting the home investment journey.
Investment homes need to make investment sense (low maintenance, cash flow, what, if any repairs or improvements may be needed in the home, etc.).
When you buy a home to owner occupy, this home must meet certain family and lifestyle needs.  If you are going to live in a home there will likely be more emotional attachment than an investment property.
You don't need to love an investment home, it just needs to make financial sense.  I also discuss the types of homes on the market such as traditional sale, foreclosures, Bank Owned, Short Sales and Investor flips and the pros and cons of each.
?  Determine your budget.
If you are paying cash, how much money are you comfortable spending on the property?  For a cash purchase, you will need to show proof of funds.  This can be a current copy of your bank statement showing sufficient funds for the purchase.
This can also be a letter from your Bank or Investment Company stating you have enough liquid funds to complete the purchase.   If you will be getting a loan, decide how much house you can afford. How much money is needed for your down payment?  Decide what your monthly house payment will be. Decide what monthly mortgage payment is comfortable for you each month.
You may also be interested in reading about Home Owner Associations (HOA) in Phoenix.
❓  Should I Check out Keller Mortgage – ZeroPlus Mortgage?
Most investors purchasing an investment property will get a home loan.  Keller Mortgage offers Zero loan origination fees, Zero lender fees, and Zero underwriting fees. In addition, on loans over $150,000, the buyer will get a $1000 credit toward 3rd party costs (ie. home inspection or appraisal)  Hence the product name of ZeroPlus Mortgage.
If you are buying a property with a son or daughter going to college who will occupy the investment property, there are special loan programs. These programs allow the student to be on the loan so they can build their credit during college.  You will want to give your lender any and all documentation requested on time. Lenders today need copies of your tax returns, pay stubs, bank statements, and other pertinent documents.

Where Else Can An Investor Get Money?
There is another source of funds to buy the investment property which often is overlooked.  A self-directed IRA will allow you to use money in your IRA to buy an investment property with funds in an IRA.
There are several aspects of using a self-directed IRA you need to be aware of.  However, for many people, this is a way to "self-direct" what happens with IRA money and potentially earn much more money than in the stock market.  Also, historically real estate has been considered a more stable investment, not subject to the volatility of the stock market.
?️  Understanding the current Housing Market
Is the area where you are looking to buy in a seller's market, buyer's market or a balanced market?  If you are in a seller's market forget making lowball offers on a property. The Seller's Realtor will have educated the seller on the market and they will know the value of their home.
In a buyer's market, you may be able to offer below list price and get an offer accepted.  The key in any market is to have your agent provide you with a Comparable Market Analysis (CMA) for the property you want to buy.  Some sellers price a house competitively to start with and their price may already be fair market value. You will want to understand what similar homes have recently sold for in the area.
❓  What is a CMA?
Comparable Market Analysis (CMA) – A comparative market analysis compares similar properties to the property in question in a similar geographical area.  A real estate agent will offer a CMA when helping sellers determine a price to list their home. Agents also provide a CMA for buyers to help decide a fair purchase price to offer on a home.
No two properties are alike, even if they have the same floor plan and size.  A CMA will compare homes still actively listed for sale, homes under contract but not yet closed, and recently completed home sales.   The real estate agent will make adjustments to the pricing to allow for things like updated kitchens or bathrooms, new flooring, and extra garage stall, etc.
An appraiser will use a similar process.  However,  a formal appraisal is much more detailed and performed by a licensed home appraiser.
?  Decide on a house to purchase.
Once you have decided to make an offer on a house, your agent will complete the CMA for you and discuss the purchase offer.  An offer not only includes the price, but you will also show a closing date for the property.  This is the date you actually take procession.
We typically see a 30 day closing period.  This allows time for a home inspection, loan processing, and if occupied, time for the seller to schedule the move-out.  The buyer may also want to ask for a one- year home warranty on the property.
The contract also allows the buyer to ask for closing cost help from the seller if needed.  Again, your agent can help decide how to best position your offer.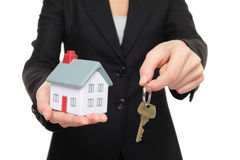 ?‍♂️  Complete the Negotiation with the Seller When Buying Property in Arizona
The seller will either accept your offer as presented or return a Counter Offer.  A counteroffer may consist of asking for a higher purchase price, a different closing date, disagree with a request for a Home warranty, etc.
Sellers can counter-offer on any of the points in your offer.  You have the opportunity to either accept the seller's Counter Offer or return another counteroffer for the points of the contract you still do not agree with.  Once the buyer and seller have come to a written agreement, you have a binding purchase contract.
If you are buying a property in Arizona, you will want to read about Seller Disclosure Statements.
?  Schedule your Home inspection.
The standard State of Arizona purchase agreement provides for a 10 day inspecting period for the buyer.  This is a time for you to have a home inspector inspect the home.  In Arizona, you want to also have a termite inspection performed.
The saying in Arizona is that either your house has had termites treated or they will at some point.  The subterranean termites found in Arizona at some point are an issue for all homes.  Fortunately, they are slow-moving termites and are easily treated.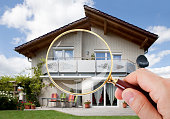 ?  Do I Need to Submit any repair requests to the Seller?
On or before the 10th day of your inspection you have the opportunity to ask repairs from the seller.  You have one opportunity to ask for repairs. In the purchase contract, certain items are warranted items, such as electrical, plumbing, pool equipment, etc.
There may also be other things you may ask to be repaired such as the roof.  Don't forget if you are buying a house that has already been lived in, you are buying a "used" house.  Buyers typically do not ask for cosmetic items (i.e. repaint a room, repair a crack in a tile).
The inspector is looking for structural issues and anything affecting the safety and soundness of the property.    Once any repairs have been agreed to, you are close to closing on the property!
?  Your lender will schedule an appraisal for the house.
If you are obtaining a home loan, your lender will order an appraisal for the house.  A licensed appraiser will enter the house, measure the rooms, take pictures and name 3 similar properties that have closed in the last 3 months and 3 that are active on the market.  These are considered "comps".
The appraiser identifies homes that closely resemble your house.  They are looking for a similar sized house, a similar number of garage spaces, pool or no pool, and any other amenities such as backing to a hillside lot or golf course.  Once the appraiser sends the report to the lender, the lender shares the results with the purchaser and agent.  When the appraisal comes in at or above the purchase price, you are ready to move ahead.  If the house does not appraise at the contract price, the seller is asked to cut the sales price.
Appraisal Issues?
Should the seller not agree to cut the price, the buyer and seller can agree on a new price, the buyer can pay the difference between the appraised price and contract price or the buyer can cancel the contract and have all earnest money returned.
?  Obtaining Final Loan approval
Once the appraisal issues are resolved the lender submits the appraisal and buyer documentation to underwriting to get final loan approval.  The lender's underwriter then approves the loan, a request is sent to draw up the loan documents. These are sent to the title company to be prepared for you to sign all required buyer and loan documents.

Your lender will Fund your Loan.
Once you have signed your loan documents and they are returned to the lender, they are reviewed or "audited" for completeness.  Then the lender orders the wire to be sent to the title company.  On closing day, your title company will receive the wire for your loan, make sure all funds have been received (lender and any buyer funds due).
The title company then releases the file to be recorded by the county which officially transfers ownership from the seller to the buyer.  The last step is for your agent to give you the keys to your new home!
?  Now, what do you do with your investment property?
As an owner of investment property, you will need to decide how you will manage this asset.  Did you buy a home for your son or daughter to live in while going to college?  If so, they may have friends who are interested in living off-campus and your house may be perfect!  Your son or daughter can help you can find the right roommates for the home.
What if this is purely an investment?  You can self-manage the property or hire a property management company.  Your Realtor can give you names of property management companies who will find a tenant.  They will also run the necessary credit and background checks to make sure you have a qualified tenant.  Property management companies also collect the rent, field calls on any home repairs and schedules property cleaning between tenants.  If (heaven forbid) there are issues with the tenant not paying rent, the property management company will handle the legal aspect of removing the tenant.

To Manage the Property Yourself or Hire A Property Management Company
If you decide you will self-manage the property, you will need to decide what rental documents you will use (many use the standard Arizona Association of Realtor (AAR) forms).  These are comprehensive forms that address the legal aspects of rental you may not think of on your own.
The forms cover the deposits, (cleaning deposits, pet deposits, security deposits, etc.), state what deposits are refundable at the end of the lease and those that will be non-refundable.  Typically cleaning deposits and pet deposits are not refundable, but the landlord determines their policies.
Who is Responsible for the Lease?
The lease will also spell out the tenant's responsibilities while renting the property.  If you are from another state, these address Arizona law specifically so you are familiar with local laws.  You will also want to obtain and carefully read the Arizona Landlord Tenant Act.
While you may own a property, you are required to follow certain state laws regarding tenant rights.  This will also explain your rights as a landlord.  You will also want to use a service to run a credit and criminal background check for your potential tenants to decide if they would be good tenants for you.
Congratulations!
You have a basic understanding of the home buying process in Arizona.  All home purchases are different and an experienced agent will walk you through the process, answer questions along the way.
The right agent will make recommendations as you go through the process.  While the final decision rests with the buyer, advice from an experienced agent with a proven track record negotiating will result in a buyer purchasing the right property at the right price.
Many real estate transactions have challenges but a good agent can lessen those challenges by being proactive and communicating with you through each step of the home buying process.
?  Is There a Difference Between Agents? 
You want an aggressive agent who is proactive, knowledgeable, and professional. While most agents come across as friendly and helpful, you need to dig deeper and understand how well this agent will work for you in achieving your Real Estate goals.
Do you know how important the negotiation skills of your Realtor is to your successful real estate purchase?  There are multiple "negotiating" points in a real estate transaction.
?  Or Why Should I Choose Shirley Coomer for my Real Estate needs?
The first point of negotiation is the purchase contract. By having market knowledge and experience in the market your agent can help you position the offer that gets accepted and makes business sense for you.
 The next point of negotiation comes as part of the home inspection process. Once your inspection is completed there may be items you want the seller to repair or replace.
Repairs can cost thousands of dollars….for the seller or the buyer.  You have an opportunity to ask the seller to make all the repairs noted in the inspection report (NOTE:  A change was made to the Arizona Residential Purchase Contract, February 2017. There are no longer warranted items in a purchase contract. All repairs are negotiable.
Did the Home appraisal come in at or above the contract price?  What do you do when the appraisal is less than the purchase contract?  Time for more negotiation!  The seller can be asked to agree to a reduction in sale price to the appraised price.  Or, the buyer and seller can come to an agreement on some point in the middle. If the seller will agree to reduce the price and the buyer still wants to complete the sale at the contract the buyer can continue with the sale. The lender will require the buyer to pay the difference in price.  The last option is for the buyer to cancel the contract and have a full refund of their earnest money.
?️ Buying An Owner Occupied Home
Find a Real Estate agent.
This may or may not be easy.   Buyers often ask friends to refer them to someone they have used or are familiar with.  Other buyers find an agent on the internet or at an open house.  However, you find your agent, insist on a buyer consultation.  You want to sit down with the agent, be sure he or she understands, and your wants and needs.
Everyone should be able to communicate effectively.  Are you working with a full-time agent or will you have to schedule seeing property around his or her schedule?
Experience Matters
Look for an experienced, full-time agent that will listen to your wants and needs.  You also want someone who can help you determine wants from needs.  You will also want someone to walk you through the home buying process in Arizona.  States vary when it comes to buying or selling a home.
For example, many states in the midwest or east coast use attorneys as part of the process.  In Arizona, agents are licensed to practice contract law.  While you can always have an attorney review any documents, attorneys aren't required in Arizona.

Buyers will also want to understand the home buying process.  How do you make an offer on a house? How much is earnest money? What about a home inspection? Appraisals? Closings?  Be sure you understand the terminology and the process.
?  Get a Loan Preapproval
In Arizona, a preapproval document or proof of cash funds are required to be submitted with a purchase offer.  A seller needs to know how the buyer will purchase their house.  Several things could influence whether a seller accepts an offer.  A seller may be more likely to accept a cash offer closing a quicker closing than an offer with a loan.  Sellers may have more than one offer to choose from, and the type of financing may be important to a seller.
Buyers also need to consult a lender to understand how much of a mortgage they qualify for.  They also need to understand how much the monthly mortgage will be at various home prices.  Also, buyers need to understand how much they need to bring to closing.  This amount would include not only a down payment but also closing costs and prepaid fees (such as homeowners insurance or Home Owner Association (HOA) dues.
Start looking at Possible Homes to Buy
Now you are ready to look at homes.  Your agent understands how much you can afford and are willing to pay.  Through the buyer

consultations, the agent understands the location for your new home and the features that are important.  The agent will understand the "must-haves" and "nice to have" you discussed during the buyer consultation.
?  Time to Make a Purchase Offer to Buy That Property
When it is time to make an offer on a new home, your agent should show you comparable sales for the house.  These comparables will include properties of similar size, similar amenities, and within a mile of the house.  Comps will include homes that have recently sold as well as homes not under contract yet.
The agent will help you understand what would be a reasonable offer.   Several factors go into a purchase offer.  Your offer not only includes a purchase price but a closing date, possibly a request for a Home Warranty, perhaps closing cost assistance.  In Arizona, built-in appliances stay with the house.  A Refrigerator, washer, and dryer are considered personal property, and may or may not be included in the sale.  Often these appliances are part of the negotiations.
Once the buyer and seller agree to a purchase agreement, you are under contract and on your way to your new home!
More information on buying a property in Arizona to follow!
?  What Home Inspections Should I Do When Buying Property?
In Arizona, sellers are required to provide buyers a Sellers Property Disclosure Statement (SPDS). This requires the seller to disclose anything material about the house that the buyer should know about the property.  This includes such things and any known electrical or plumbing issues.  This also allows the seller to state the age and replacement dates of such things as water heaters or roofing.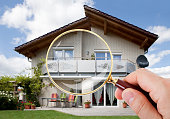 Sellers are also required to provide an insurance claims history report which will come from the seller's insurance company.  This states whether there has been an insurance claim on the property in the last five years.
In Arizona, buyers have 10 days to complete a home inspection. Any information provided on the SPDS or insurance claim report may be useful to a home inspector to focus on a particular aspect of the home.   Buyers typically complete home and termite inspections in Arizona.
More Inspections?
However, if the home inspection identifies potential issues,  other inspections may be warranted. These inspections could include licensed professionals such as a roofer, pool technician, plumber or electrician.  We encourage Buyers to inspect anything that is import to them.   The Buyers have up to 10 days to complete the inspections and submit a request to a seller for repairs.
Buyers and sellers can negotiate any repairs.  If the seller does not agree to all the repairs requested by the buyer, the buyer can cancel the contract and have all the earnest money refunded.  However, if the buyer and seller come to an agreement for repairs, the inspection period is over.
Buyers have one opportunity to ask buyers for repairs.  Once they come to an agreement, the buyer can not come back with another round of repair requests.
?  Do I Need A Home Appraisal When Buying Property?
If you are using a home loan to purchase your property, your lender will order an appraisal of the property.  A licensed appraiser will complete an analysis of the home value.  Typically, appraisers will identify three properties that have closed within the last three months. He or she will also look at homes currently on the market.
The appraiser will start in the neighborhood of the house to be appraised and may go out up to one mile to look for similar homes.  Common factors are a pool or no pool (very typical in Arizona) single story or two stories. Similar location, ie golf course lot, Mountain preserve lot, backing to a street, similar square footage, etc.
What Happens If the Appraisal Is Below The Contract Price?
If the home does not appraise for at least the contract price, the buyer can cancel the contract and receive a full refund of the earnest money.  The seller can reduce the price to match the appraisal.  Or, the buyer and seller can come to an agreement on a price.  The buyer may pay above the contract price.  This doesn't happen often, however in an appreciating market and for a unique property, paying more may make sense for the buyer.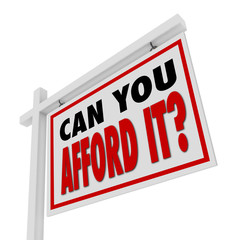 ?  Lender Underwriting
The buyer's loan application is submitted to underwriting for loan approval once the appraisal is received.   The lender will verify all the required documentation is complete and up to date.   The underwriter will review the appraisal for reasonability.   Once the underwriter approves the loan, the loan documents are prepared for the title company.
The lender must send the buyer a final closing document for review. This states all the costs associated with the loan. Also included is payment information.  Buyers need three days to review the information.  The dollar amounts on the loan information should be the same or less than the initial fee sheet provided to the buyer by the lender when the property purchase contract was provided to the lender.
?  The Title Company receives the Loan Documents
When buying a property in Arizona, the title company or agent will schedule an appointment for the buyer to sign loan documents once the title company receives the documents from the lender. This includes loan documents to complete the purchase.  Loan documents will be sent to the title company three days prior to closing. The buyer will have their bank wire transfer the funds or get a cashier check for any downpayment and closing costs.  The lender will typically wire the loan funds to the title company on the day of closing.
?  Buyer Contacts the Various Utility Companies when Buying Property in Arizona
The buyer needs to put the services (ie, electric, gas, water) in their name.  Sellers will be ordering these services disconnected the day of closing.  There are concierge services available so buyers can make one call and set up or transfer all their utilities including cable or dish services.       Click Here for Phoenix Metro Utility Information
?‍?‍?  Complete a Buyer Home Walk-through When Buying Property in Arizona
The buyer should always complete a final home walkthrough.  This allows buyers to verify the home is in the same condition at closing as when they make the purchase offer.  It is a time to check on agreed-upon repairs and review the receipts.  It is good to compare any requests made for repairs to the actual invoices.  Work should be done in a workmanlike manner.  Some buyers ask their home inspector to reinspect repaired items.   This can be helpful, especially if repairs may be difficult to see, ie repairs in an attic or on a roof.
?  Time to Move in
On the actual closing date. the title company will receive a wire from the lender for the buyer's loan.  After receiving the funds,  the title company will release the transaction to the county for recording. Once the sale records with the county, the buyer will get possession of the property.  Once the ownership has changed, the buyer can receive the keys to the property.  It is always advisable to change the locks on a door.  Some Home Warranties do cover lock changes.
Congratulations you are ready to buy a home in Arizona!
Phoenix Homes on the Market in the last 7 days        $250,000 – $350,000
Call Shirley Coomer with Keller Williams Realty Sonoran Living for all your real estate needs.  When buying, selling or investing, let Shirley put her 15 plus years of experience to work for you.
For Real Estate contact Keller Williams Realty Phoenix:
Contact the Shirley Coomer Group at Keller Williams Realty Sonoran Living

Call or Text: 602-770-0643 for more Real Estate Information.
buying property in Arizona