Buying a new construction home allows you to select your lot, floorplan, floors, appliances, and landscaping, getting your personal choices, not someone else's.
Also, many home buyers look at new home construction as well as previously owned homes when starting a home search.  New home subdivisions are usually further out of the metro area as builders typically buy a large tract of land to build multiple houses.
? Do I Need A Real Estate Agent to Buy New Construction?
It is a very good idea to have a real estate agent to represent you when buying new construction.  Most new home builders have a sign on the front door that states your Real Estate Agent must accompany a prospective buyer on the first visit.  Also, the Sales agent inside the New home model in Arizona is a licensed real estate agent and works for the builder, not you.
However, it bears repeating, this agent actually works for the builder.   Also, this means the agent is trying to represent both you and the builder.  Additionally, most new build sales agents have monthly quotas to meet.  Hire an experienced Real Estate Agent to represent you when buying a new home
By having your own representation, you will receive guidance and direction from someone who only has your interests at heart, not the builders.

Your Real Estate Agent will help educate you on the different builders, questions to ask and negotiate the sale.  Yes, builders will negotiate.  Ofen the sales agent states these are the prices and what is included.  Real Estate agents know differently. In the current seller's market and time of low inventory, builders are negotiating less and less.  But, if you don't ask for something, you won't get it!
It is not unusual for your agent to negotiate more money for upgrades, reduction of a lot premium, or other aspects of the purchase to save you money. Even if a builder is not willing to budge of pricing, your agent can help you understand what features of a new build are "standard" with one builder while is an "upgrade to be purchased" with another.
❓ Who is representing the Buyer's Interests?
Homebuilders price homes to take into account co-brokes for a buyer's agents.  Don't let a new build sales agent tell you they can save you money if you don't use an agent.  If you are not represented by a real estate agent, you are unrepresented and no one is looking out for your best interest in a home purchase.
My job in representing you is to get the most value for your money, with the least hassle and frustration.  Also, it is to walk you through the process from start to closing.  I am there to help with challenges or questions along the way.
Ask about the builder's lender program.  Some lenders will give you more in upgrades if you use their lender.  Compare the builder's lender to other lenders.  Are the builder's lender fees higher?  Will they cover any closing costs for you? Compare the interest rates offered by the different lenders.  Also, look at loan programs.  What happens to your interest rate in you put more money down?  You will likely need to prequalify with the builder's lender.  However, you are not required to use them when it is come to complete the sale at closing.  Also, you do not have to commit to a lender until closer to your closing date – 30 – 60 days from then the builder provides a completion date.
You may also be interested in reading about buying Homeowner insurance.
? See All New Home Builders
Shirley Coomer is a New Home Ambassador.    Contact Shirley if you are interested in buying resale homes or new construction and have her negotiate the best deal for you.
If you are considering a move and what to know what your current home is worth, click below.
? How is the Buyer's Agent Compensated?
The builder pays a buyer's agent their commission.  The building selling costs for both the seller's agent and buyer's agent is already calculated into the house price as part of the cost of selling a home.  This is similar to a seller on a resale property who pays for the selling and buying agent's commissions.
The buyer's agent is strongly positioned to negotiate on behalf of a buyer as there is no relationship with the builder.  The buyer is the priority of the buyer's agent.  The buyer's agent is being compensated by the builder, so this does not cause them to compromise their fiduciary duties to the buyer.
? What are the Steps to Buying a New Construction Home?
When buying a new construction home, the process starts out similar to an existing home.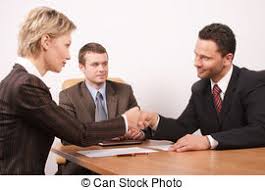 Talk to a lender to understand how much of a loan is needed.
Decide how much of a monthly payment is comfortable
Consider how much down payment you have available. Do you need to sell your current home before you make a purchase of a new build?
Determine what location are you considering and a plan to look at more than one builder (if available) to compare timeframes, floorplans and lot availability along with the features which are important to you
Educate yourself on builders
Drive the neighborhood.  If possible, as homeowners within the community how they found the buying process.  Most people are happy to share their experience with others looking to purchase in the community.
❓ Questions to Ask When Buying New Construction Homes
Check on amenities that are important to you.  Do you want a community with green belts to walk the dog or jog?  Is a community pool important to you?  Ask when these amenities will be completed.  Can you get that in writing?
What infrastructure is available near the community.  Are you looking at a community on the edge of an area of limited shopping?  How far is it to a mall or other shopping area?  Are there grocery stores close by?  What are the options for entertainment and dining?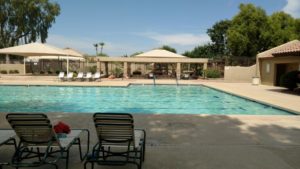 How much will you pay in HOA fees? What services does the HOA cover?
Are there options for Cable or Dish networks available in the community?
❓ More Questions
What is the building phase currently?  Will you have dusty fields behind your house for some time?  Will you wake up to builders working on other home construction at 5 AM? (In Arizona in the summer construction crews start early due to the heat!)
Will there be heavy construction trucks and contractors up and down your street for months to come?
Ask about builder warranties.  Builders typically offer warranties on materials and workmanship.  Ask about the roof warranty?  Is it transferable? Will the builder complete a walkthrough at the one-year anniversary and make corrections?  Be sure you contact the builder immediately with any issues as soon as you find them but no less within the first year.
?️ What are the Pros & Cons of New Construction?
Pros of New Home Construction
Your Lot location is important.  Many buyers like the idea of selecting not only their home and finishes but the exact lot as well.  Many homeowners,  especially in Arizona often want a north/south exposure. Some buyers would prefer a home

backing to a wash or other green space.  Some buyers do not want a 2 story home directly behind their.home as they feel it reduces privacy.  Selecting your lot within a new community not only allows the buyer to select what is important to them inside the home but outside as well.
Your floor plan Buyers like to select a floor plan that works for their lifestyle. Are the bedrooms altogether or is the master bedroom split from the other bedrooms?  Do you want a 3 car garage or a 2 car garage and a bonus room or an extra bedroom?  Buyers may also select larger patio doors that slide to open up to a great patio area for entertaining.
Timeframe  When buyers are not in a hurry to purchase a home, buying a new build provides the flexibility needed to wait for the building process and absorb any delays in building.  Buyers are not under pressure waiting for the new build if they are planning to rent their home once the new build is completed.
More Pros
Landscape – As a new homeowner, you choose the type of landscaping you want in the front and backyard.  Also, you select the trees, shrubs, grass or rock used for landscaping as well as the location.  Buyers can elect to have a layout to accommodate a great entertainment area to include an outdoor kitchen,  grill area, and seating.  Additionally, do you want grass or desert landscaping?

House Finishes – The number one reason many buyers elect to buy a new build is the ability to select all the interior finishes.  Buyers can select the flooring, paint, appliances, and fixtures of their home.  They can select the color and style of cabinets in the kitchen and bathrooms. Select the color of granite in the kitchen and bathrooms.
Energy Efficiencies – New building today incorporates many energy efficiencies in the building process.  The Heating and AC units today are more efficient than in years past.  Also, windows and insulation incorporate new technology which typically helps reduce heating and cooling costs.
Many builders actually document the expected savings on utilities a buyer may expect. New construction properties have homes with better insulation. Buyers will also find new appliances that are more energy-efficient, saving money for the homeowner.
There are other money-saving options for buyers to look for, such as LED lighting or smart thermostats. Even toilets can be more efficient with low water flushing technology.
Lower Maintenance –  A new home should have overall lower maintenance expenses for several years for the new owner.  Most builders will come out and the end of the first year and make routine repairs. A newer home usually reduces the "routine" maintenance for the homeowner.
Cons of New Home Construction
Your lot – Could there be a downside to buying a new home?   Some home builders only release a few lots every few weeks.  Also, a builder may have 200 lots to sell, but the builder typically does not make all 200 lots available.  They have a build path to follow.  Additionally, infrastructure needs to be completed such as roads, sidewalks, community areas such as parks, pools or playground equipment, golf course, etc.  Not all of these amenities may be completed by the time the builder opens up the first few lots for sale.
If you want your new home to be close to these areas, you may need to wait for an unknown period of time until the desired lots are available.  Also, there are premiums on lots in a  more desirable location.  This increased expense can add thousands of dollars to your new home.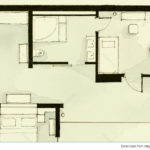 Your Floorplan – As lots become available within a new build subdivision, the floorplan you select may not be buildable on the available lots.  Additionally, this could delay the start of your home.  The floor plan you select needs to fit the lot you select.
More Cons
Timeframe –   Buying a new build home could take 8 – 12 months.  Additionally, this time may vary, depending on the home builder and how many homes have been sold ahead of you.  Builders often are challenged to find sufficient labor to complete the new builds on schedule when the new home selling market is strong. Builders typically do not work to an exact date.  They often will let you know 30 days before completion of the home so you can finalize your financing.  Additionally, this can be a challenge if you are trying to time the sale of an existing home or determine when to give notice on a rental.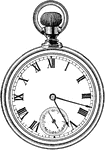 Landscape

– As the first homeowner, buyers can select the landscaping they prefer.  Also, buyers select the type and number of trees and bushes around the home.  Does the buyer want pavers or grass in the backyard? Do you want grass or desert landscaping in your front yard?  Additionally, the choices are all the buyer's within the guidelines of the HOA.  Most builders do include the front landscaping.  Buyers may pay extra if they want different or larger trees.
Most builders do not include backyard landscaping.  Buyers will need to budget extra money for the grass or desert landscaping.  Also, in Arizona, it is critical that a yard watering system is in place to water grass or drip to bushes and trees.
More to Learn
House Finishes – What is the real cost?  When buyers walk into the model home, it is beautiful!  Great floors, beautiful granite counters, wonderful backsplashes,  amazing cabinets, shiny stainless appliances, the perfect paint, lovely window treatments, closets with amazing built-ins!
Model homes are beautifully staged to allow your eyes to take in all that could be in your new home.  However, most builders put significant upgrades into the model.  It is not unusual here in the metro Phoenix area to find over $100,000 – $200,000, or more, in up upgrades in a model home.  Buyers can see upgraded countertops, flooring, doors to the patio & fixtures.  Buyers should ask what options are included in the base price of the home.
A buyer may be happy with all the standard features in a home, but not too likely.  Many builders do not include a washer, dryer, or refrigerator in the new build package.  The standard kitchen appliances may be black and the buyer wants stainless.  A Builder may allow the buyer a flat fee to use towards upgrades.  This is helpful but usually, doesn't cover all the upgrades a buyer would like for their dream home.  Few builders include window blinds in a new build.  This means an immediate expense for the buyer upon moving in.
❓ What should I expect at a new home design center?
The Design Center –  Most builders have a design center when buyers go to select their home features.  And, buyers can select from the standard flooring, countertops, cabinet options, etc.  They can also see the pricing for upgraded products.  Also, some builders may only offer a few sink options, or door options, etc..
Perhaps none of the ceiling fan options are appealing.  So while buyers can select all the new items desired at the design center, that selection may not appeal to buyers. If the buyer doesn't like the options at the Design Center, or the cost to upgrade exceed the budget, look at what items you can upgrade later.  Often buyers decide to upgrade fixtures, ceiling fans,  faucets, or a backsplash at a later date.  This allows the buyer to find exactly what they want, and shop for pricing.
Buyers should also look at what upgrades should be done now as part of the build.  Replacing flooring or cabinets later may be more of an undertaking than the buyer wants to deal with. Set a budget and stick with it!
Wise buyers look at what can't easily be added or upgraded later.  Simple things like a service door from the garage to the outside should be done as part of the build process. Do you want a larger kitchen island? Do you want a second sink in a bathroom if the standard build only has one?
?️ What Should you Not Upgrade when Buying New Construction Homes?
Cabinet Hardware – There are several things you can upgrade later after you have a chance to live in the house.  First, hardware for your cabinets is easy to complete later.  Shop on your own for unique hardware that you love.
Lighting –  Go with the standard lighting and look on your own for some wow lighting fixtures.  Be sure to have the electrical installed in all rooms.  If there is a standard light or ceiling fan, go with it. Update later with am amazing fixture you love. At a minimum have the rooms wired for overhead lighting or a ceiling fan.  In Arizona, most folks appreciate a ceiling fan in all bedrooms!
Roughed in Plumbing – Think you may want to add a sink to the garage or laundry room later?  At least get the plumbing installed with the build. It is much less expensive to do in the build process.
? Tips For Buying New Construction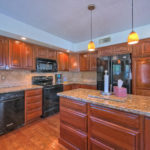 Make the most of your money by choosing the largest floor plan or a lot (and location) you can afford.  Additionally, you can't easily add another bedroom or change your lot. You can upgrade counters or floors later.  Buyers should not get caught up in the upgrades in the model home.  Model homes are built with thousands of dollars in upgrades, which will not be included in the basic model.  Each upgrade will cost the buyer money.
Check the prices of flooring, lights, ceiling fans, sinks, hardware, etc.  You may be better off taking the fixtures and features that come with the house.   Buyers not like the options available to you at the design center.  You may be able to buy the same items for less elsewhere.

Most builders use their own purchase contracts.  When you buy a resale home in Arizona, agents typically use a standard Arizona Association of Realtor (AAR) contract. carefully read the wording in the builder contract.  Understand:
Where is your earnest money deposited and held?
What happens if the agreed-upon dates are not met?
When do you need to finalize your home loan (it may be different whether you are using the builder lender of your own)
Are all the upgrades or credit clearly defined on the contract?
? Should  I Use the Builder's Lender?
Ask about the builder's lender program.  Some builders will give you more in upgrades if you use their lender.  Compare the builder's lender to other lenders.  Are the builder's lender fees higher?  Will they cover any closing costs for you? Compare the interest rates offered by the different lenders.
Also, look at loan programs.  What happens to your interest rate in you put more money down. Your Real Estate agent can recommend lenders familiar with new construction and various loan programs. It pays to shop around.
You may also be interested in Keller Mortage.  Zero lender fees and $1000 credit at closing (for loans of at least $150,000)
? Can a Buyer Make Changes to the House When Buying New Construction Homes?

Often buyers want to add rooms, garages, recessed lighting, fireplaces, extended patios, soft water loops, or additional electrical outlets.  Also, all changes need to be made very early in the process.  If a builder is willing to make changes, it could be costly to makes changes after a certain point in the construction.  Adding electrical outlets or wiring for ceiling fans after walls have been closed up and painted can add to the cost of a home.
The home buying process requires buyers to make many decisions at once, which can be overwhelming.  Also, it can be difficult to take everything into consideration in a timely manner.  Ultimately, this is where having a Real Estate agent representing you and in your court pays big dividends.  AND, there is no cost to a buyer!!
What should I expect at a new home design center?
? Should I get a Home Inspection for a New Build?
Buyers should consider spending a few hundred dollars to ensure their new home has been appropriately built.  And, builders try to provide new homeowners with a perfect product.  However, there are times when electrical and plumbing may not have been installed correctly.  Additionally, it makes sense for buyers to have an independent, experienced home inspector check out the house.
Buyers can turn on the stove, dishwasher, etc. and see they work.  What about the GFCI outlets?  A buyer may not be able to determine if they installed correctly?   Also, Is the AC functioning correctly?  Additionally, are showers and all faucets set correctly for hot and cold?
Home inspectors will typically walk the roof and confirm that the flashing is installed appropriately.   Additionally, buyers can't usually see the roof and a home inspector can confirm any flashing around the fireplace or edging is installed correctly.
It makes sense for buyers to consider a home inspection to ensure a new home has been built correctly.  What homeowner wants to find an improperly installed roof has now caused water to run down walls and damaged drywall?
You may also be interested in reading more about Home Inspections.
? New Construction or Resale, Final Thoughts
When looking for a home, consider new construction as well as resale homes.  Also, for many buyers, the ability to select a lot, location, and floorplan will allow them to have their dream home.  When you buy a resale home, what you see is what you get.  Additional expenses for such as window treatments or backyard landscaping should be anticipated.
Your local Real Estate professional can guide you through the process of home buying and ensure you consider all options that are right for you.  Sellers pay for buyer's agents to sell a house, so the buyer's agent's services are free to you, the buyer!
I work with many buyers and during my Buyer Consultation, we discuss resale homes as well as new construction.  Understand all home buying options when you are ready to buy a home.  Additionally, if I can be of assistance don't hesitate to call or email me.
Phoenix Homes on the Market in the last 7 days        $250,000 – $350,000
 Contact the Shirley Coomer Group at Keller Williams Realty Sonoran Living
Call or Text: 602-770-0643 for more Real Estate Information.
Buying New Construction Homes in Phoenix, Arizona
Summary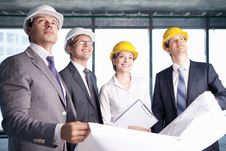 Article Name
Buying New Construction Homes
Description
Buying New Construction Homes. Do I need a Real Estate agent to buy a new construction home? Questions to Ask When Buying New Construction Homes. What are the Pros & Cons of new construction?
Author
Shirley Coomer at Keller Williams Realty
Publisher Name
Mountain Park Ranch Real Estate Shirley Coomer
Publisher Logo