The world of real estate has gotten more complex with the entrance into the market of what the industry is calling "Ibuyers".  Some sellers wonder if they should sell their house quickly for cash. These are companies that will buy your house for cash.
These companies have different approaches, but mainly offer to buy your house quickly for cash.  The buyer doesn't have to put their house on the market, eliminating the need to show the house to prospective buyers.  This does sound attractive to some sellers, but is it really the best option for you?
As always, the answer is, It Depends .  It depends on your personal situation and family needs.  Who are the "Ibuyers"?  This may be Open Door, Offerpad, Zillow, Purple Bricks, etc.
? Will I get Top Dollar For My Home if I Sell it Quickly?
When one of the "Ibuyers", make an offer on your house, often it is sight unseen.  They gather some information on your houses, such as age, condition, and house amenities.  They send you an offer for the house.  Without fail, the plan is to purchase your home, then put it back on the market.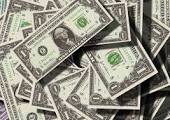 So, how can anyone buy your house today and put it back on the market tomorrow?  These companies do not work for free.  They need to make a profit in order to buy your home.
Also, when homes are put on the multiple listing services, there is wide exposure to buyers.  Sellers will likely receive more money for their house, ie Top Dollar, buy exposing it to as many buyers as possible.
?  Will I Have to Make Repairs to Sell My House Quickly For Cash??
The iBuyers typically do not ask sellers to make repairs, however, they will still conduct a home inspection.  This may be with a state-licensed home inspector (In Arizona home inspectors are licensed by the state).  Or, they could send out a general contractor to evaluate the house condition.
After the inspection, they will typically identify a dollar amount needed to put the home back on the market.  Sellers will then give the ibuyer a credit closing in lieu of actually making repairs.  Sometimes this can be a substantial amount.
So no, you may not have to actually make the repairs, but you will pay for them, one way or another!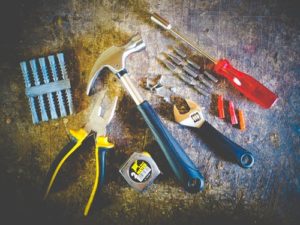 ?  Will I save on Real Estate Agent Commissions if I Sell My House Quickly For Cash?
If an iBuyer purchases your house, you are not paying the typical real estate commissions, however, you are still paying fees.  Some of these companies will charge a typical 6% fee we often see real estate agents charging.
They may also charge a "convenience" fee of 2 – 3 %.
This brings the "fees" being charged the seller up to 8%.  These fees are separate from any monies collected for anticipated repairs. So you may not pay a "real estate commission", but you are paying fees.
These companies charge this fee so they have funds to pay the real estate agents when they do put the property on the market.  The "convenience"  fee is just extra for them.
So, if you sell your house for $300,000 to the iBuyer company, you are paying 8$% in selling fees, or $24,000 – $27,000.
?  Do You Have More Time or Money?
This model with an iBuyer may work for some folks.  While we in real estate think everyone wants top dollar for their house, for some people it is about convenience.  Think about someone who inherits a parent's property out of state.
The best option for that person may be to get a quick cash sale.  Some sellers have an offer in on another property and may lose that opportunity without a quick sale.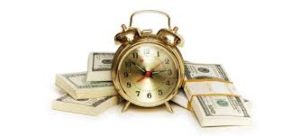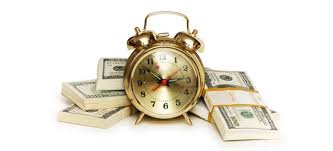 The real question is, can you put a property on the market for 30 – 60 days or so to walk away with $20,000 – $30,000?  This becomes a personal choice.
If you have 3 small children and a few pets, having your house showing ready may be stressful.  However, what can you do with $20,000 – $30,000 in your pocket?  These funds could go a long way to furnishing your new home or savings for kids' college!
?  Can I Select My Closing Date?
One feature many of the Ibuyers offers is the ability for the seller to pick there closing date.  But guess what? Any purchase offer from a buyer will allow the seller to select a closing date.
When a traditional buyer makes an offer on a house, the purchase offer not only includes a purchase price, it also includes a closing date.  If the date is not acceptable to the seller, the seller can do a counteroffer for a different date.
? I Don't Want to be inconvenienced to Show My Home so Can I Still Sell it Quickly?
When sellers have their home on the market, they do need to make the home available for buyers to view the house.                                                                                                               However, the times the home is available are up to the seller.  Sometimes sellers with small children will limit showings to block out nap time.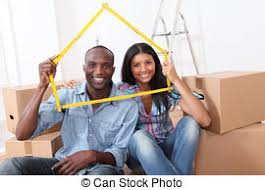 Anyone who has had small children knows routines and naps are important.  Sellers can control when a home is being shown.  So while it sounds great to not have to have your home available for buyers, there is a cost. Most people have more time than money.
You have to ask yourself if it is worth a bit of inconvenience to save $20,000, or $30,000 or more to have your house shown to multiple buyers.  Do most sellers make $20,000 or $30,000 per month?  Price your home right and it will sell!
?  Are you A Good Negotiator?
Selling your home to an iBuyer is really being a For Sale By Owner (FSBO).  You the seller, are negotiating the sale and repairs for your own home.  Think about it.  The buyer of your home is an experienced real estate professional who negotiates dozens of homes every month.

You may have never have sold a home on your own.  Do you know what your home is worth?  If the buyer is asking for money for repairs, do you know the actual cost of those repairs?  Is $10,000 a valid number for the repairs they identify?  Can you counter offer either their offer or repair costs?
? What is Your Home Really Worth?
An iBuyer may give you the comparable they used to determine the price they are offering for your home.  But, do you know if those are the best comparable properties?  They are picking and choosing the comparable properties they are sending you.
Are those the best and more recent comparable properties?  How far away from you are those properties.  Are they using properties an appraiser would be using for an appraisal on your property?  Also, how does the condition of the comparable properties really compare to yours?
A real estate agent will show you the actual comparable properties, include the listing pictures so you can see for yourself how those properties compare to your home.
?  I Need to Sell My House Before I Buy so Should I Sell My House Quickly For Cash?
There are several options available to buyers that can allow them to time the purchase of a home with the sale of a home.  In today's market, often seller will accept a buyer's offer to purchase their house, contingent on the sale of their house.
Using the contingency clause allows a buyer to identify a house they want while selling their home.  The right real estate agent can help a buyer time the purchase and sale of a home to occur at the same time.  This allows the seller to get top dollar for their house while securing their next home.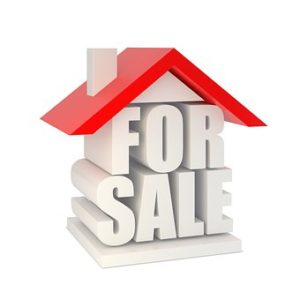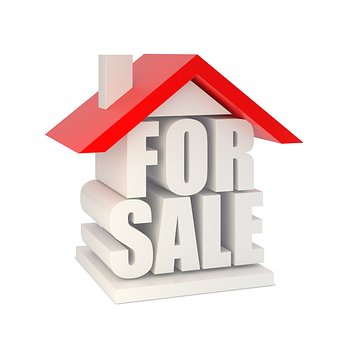 Today's sellers have many options when selling a house.  The right real estate agent can help you meet your goals, whether you are looking or the top-dollar or for convenience.
Your agent can work with you to get your house ready for the market, staged correctly to get the top sales price. They can also work with you to ensure showings are scheduled to minimize inconvenience to you.  The question for sellers is whether they have more time or money?
Phoenix Homes on the Market in the last 7 days
$250,000 – $350,000
Contact the Shirley Coomer Group at Keller Williams Realty Sonoran Living

Call or Text: 602-770-0643 for more Real Estate Information
Should I Sell My House Quickly For Cash?
Summary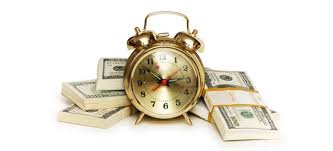 Description
Should you sell your home to an Ibuyer such as Open Door, Offerpad or Zillow? Do you have more time or money? Understand before you sell your home.
Author
Shirley Coomer at Keller Williams Realty
Publisher Name
Shirley Coomer at Mountain Park Ranch Real Estate
Publisher Logo