You may ask, how to sell a house to a family member in Arizona?  Selling your home without an experienced real estate agent can be risky.  Oh, it sounds easy.
You agree on a price and a date to transfer ownership, then complete the sale, right?  While there are several factors to consider, you can absolutely do this successfully.
Just be sure to consider the following potential issues. How To Sell A House To A Family Member in Arizona will answer any questions you may have.
?‍?‍?  How do you sell a house to a family member?
Selling a house to a family member is like selling to anyone else.  However, often families may not ask for a "market" price for their home.  For example, a parent selling a house to a son or daughter may sell at a reduced price. Parents may also ask only for a loan to be paid off, with extensive equity going to the son or daughter.
Whether selling to a family member or not, you want to be sure everyone is clear on the terms of the contract.  And yes, you do want to use a purchase contract and a title company to ensure you transfer ownership to the property correctly.  A title company can help with the sale and ensure the property transfer is recorded correctly with the county.
#1 Price Your Home Correctly To Sell A House To A Family Member in Arizona
A seller normally sets a price, the buyer then makes an offer and if necessary, buyers and sellers negotiate to arrive at an agreeable sales price.  The challenge you may run into is finding a price agreeable to the buyer and seller.  Typically the real estate agent will look for comparable sales in your area and comparable homes actively for sale. 
The real estate professional will compare the properties and adjust based on the condition of a house and location.  A home of similar size near you may be worth much more due to updates to the property.  It could be worth much less because you have updated your house and they haven't.  You and the seller may not agree on the value of updates (or the lack of them).
#2 Should You Get an Appraisal on the Property?
Consider paying an appraiser to do a professional appraisal on your house.  Appraisers are experts in pricing homes, taking into account the current market value.  The appraiser is an independent third party to no attachment to the sale.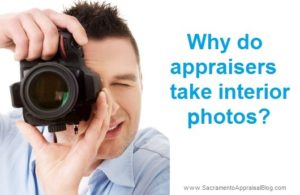 Additionally, appraisers appraise dozens of houses each month so they will add value for a 3 car garage, a swimming pool, golf course lot, or other special features of the home.
You may also be interested in reading about Seller Disclosures in Arizona.
#3 What paperwork you will use When Selling To A Family Member in Arizona?
Decide what documentation you will use to state the agreed-upon sales price, closing date, and what, if any other furniture or appliances also will be part of the sale. You will want to have the legal sellers and legal buyers to sign the documents.  Title companies in Arizona will often provide an information packer for a For Sale By Owner to use in this type of transaction.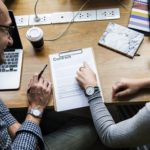 #4 Should the Buyer Get A Loan?
A buyer can get a loan to purchase a home not being sold through a real estate agent.  The lender will want a copy of the purchase contract and will ask the buyer for all the same information as they would for a real estate agent purchase.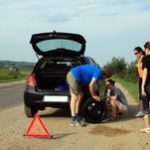 The buyer should ask the lender for a letter stating the type of loan they are obtaining.
A lender can also provide a pre-qualification letter for the seller.  A wise seller will want proof the buyer can complete the purchase.  Even if the buyer is family, it is prudent to confirm the buyer can obtain a loan and the lender can fund the sale by the sale date agreed to buy the buyer and seller.
When buying and selling a home don't forget to transfer the utilities. CLICK HERE for a complete utility list.
?  How Do I Sell My House Without a Realtor?
A real estate agent is not required to sell a property you own in Arizona.  However, they can make sure your house is priced correctly.  Listing a home that is put into the Multiple Listing Service (MLS) will likely get multiple interested buyers and get you top dollar for your home.  Sometimes sellers aren't necessarily interested in top dollar.   We often see this when someone is selling to a family member.
Most title companies have a packet they can provide to walk the seller through the process.  The seller can complete the forms, including purchase price, closing date, and any other relevant terms.  The challenge for a seller working without a real estate agent may be when things don't go as planned.
Is the buyer providing earnest money?  Who holds the earnest money? What happens to the money if the buyer cancels the contract?  Also, will the seller provide the correct state of Arizona disclosures? Does the seller understand that state disclosure laws apply to ALL sellers,  and not just those working with an agent?
❓  How Do You Advertise a House?
There are many ways to advertise a house.  The best way is to use a real estate agent who can place the house in the Multiple Listing Service (MLS).  Once placed in MLS, the listing is utterly shared with hundreds of websites. These sites include not only familiar ones like Realtor.com, Zillow. Trulia, etc. but sites all over the US and Canada.  Companies like Keller Williams Realty, which has a worldwide presence can also market to countries all over the world.
If you are listing your house yourself, you can have it listed in Zillow as a For Sale By Owner property.  There are other sites that are available to sellers who opt to sell their own property. Some sellers post their property online in Facebook groups and in local Buy/Sell sites.  Newspaper ads are also an option though typically not as effective as social media.
The most obvious way to advertise a house is a sign in the yard.  This will be seen by neighbors and anyone driving by.  This does limit who sees the sign, as anyone NOT driving by the house may not realize it is for sale.
#5 Should A Seller Finance the Relative's Home Purchase?
Sellers can certainly finance the loan for the buyer.  Again, this needs to be documented.  The buyer and seller should agree on the interest rate and payment due date.  A wise seller should also document the payment of late fees.  Sellers should also document what happens if the buyer does not make the payments.  In Arizona, standard public loans state a bank can foreclose on a property if no payment is made for 6 months.
At 90 days of no payment, the banks issue a "notice of default".  This puts the homeowner on notice that they are 90 days late and in 90 more days, they will foreclose on the property.  The borrowers can bring the loan current day before the end of the 90 days.
Sellers should be sure they are willing to make difficult decisions should a family member default on the loan.  The terms and conditions you put in the purchase contract will ensure if a buyer (family member) doesn't honor their loan commitment, the seller has appropriate legal recourse.
You may also be interested in reading about How to Sell Your House Quickly In Phoenix.
#6 Should the Buyer get a Home Inspection?
Buyers of a relative's property should definitely get a home inspection!  Often on the home inspection, problems are identified that the seller was not aware of.  For instance, most of us do not go on our roofs in Arizona and inspect the tile and mortar caps.
Buyers of a relative's home will probably not look under every sink, check for water drainage in all sinks and tubs or laundry rooms.  A home inspector is a neutral third party who looks at the main aspects of the home during a standard home inspection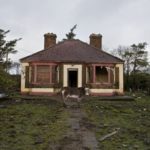 In Arizona, home inspectors are required to be licensed by the state.  Home inspectors follow a set process to inspect a house, attic, roof, sprinkler, and other systems.  The buyer can review the report and decide if they want to ask the seller to make repairs.  At a minimum, the buyer should be aware of any issues in the house and can proceed accordingly.
#7 Should a Buyer Get A Termite Inspection?
In Arizona, we have a saying.  Homes either have had termites or will have termites.  Termites in the Phoenix area are typically subterranean termites.  They move slowly and live in the ground.
Often the first indicator of termites is the termite tube on the stem wall of the house.  Termites build "tubs" from the ground into the house.  Termites need to have moisture hence the tubes they build.  Any home buyer in the Phoenix Metro area should have a termite inspection.  If termites are detected, the house needs to be treated for termites.
#8 Do You Need A Home Warranty?
Buyers should consider asking the seller to pay for a home warranty.  This is a warranty that covers the first year in the home.  Should appliances, the water heater, AC unit, or pool have repairs, the home warranty can offset the expense of a major repair for the homeowner.  Most real estate agents involved in a purchase transaction will request a home warranty paid for by the seller for the home buyer.
#9 Strained Family Relationships?
Could a family sale strain family relations/?  What if a buyer doesn't get a home inspection, and subsequently finds a problem with the house?  Could sparks fly between the seller and buyer/?  Will the buyer think the seller was not honest with all the information on the house?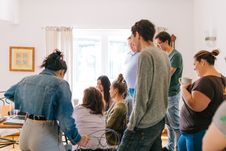 Will the seller have feelings hurt because they may not have been aware of a problem?  Families need to decide if they can withstand any housing issues that may surface from a family transaction. Buyers and sellers need to consider the family dynamics that could plague them for years.
#10 What If the Home Doesn't Appraise at Contract Price?
What if the buyer is getting a traditional loan and the property doesn't meet the appraised price?  As with any home purchase, the seller will need to agree to drop the price. Or, the buyer can pay a bit more for the house and bring in more down payment. OR the buyer can walk away from the transaction. What happens to family dynamics when this happens? Again you don't have a buyer and seller willing to be flexible in a transaction who knows what long term impact there will be on family relationships.
#11 Use a Title Company To Sell A House To A Family Member in Arizona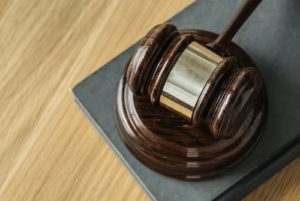 You will definitely want to use a title company, which is a neutral third party to hold the earnest money, receive the buyer's loan and pay off taxes or loans accordingly to the particular situation.  The title company will also run a title report to ensure there are no liens on the property.  Maybe your relative didn't intentionally mislead you regarding what they owe on the property, but buyers should protect themselves against any risky situation.
#12 Does The Seller Need to Provide Seller Disclosures in Arizona?
Sellers in Arizona are required to tell buyers specific information about the property and the property condition. A seller must disclose important information that would affect the buyer's decision to purchase a property or the price paid for the property.  (This requirement is a legal requirement in Arizona as a result of state statutes and court cases).
Sellers usually complete a seller's disclosure statement.  When transactions use real estate agents, they require the seller to complete a Seller Property Disclosure Statement (SPDS).  Today, this is an eight-page document. A real estate agent will require a buyer to sign the document as proof of receipt.  Buyers who sign the document are not agreeing or disagreeing with the document, just providing proof they were given the document.
If you are thinking about selling your house, you may also be interested in reading about Instant Buyer opportunities in Phoenix.
#13 What is a Lead-Based Paint Disclosure?
Arizona law requires a buyer to be notified that properties built before 1978 may contain lead-based paint.  Transactions involving a real estate agent require the buyer, buyer's agent, the seller, and the seller's agent to sign this document.  This ensures buyers are aware of the potential lead-based paint, and the buyers are giving written information on lead-based paint.
Sellers need to consider several potential pitfalls if they are planning to sell their property to relatives.  With the right safeguards in place, this can be accomplished.  Is the sale of someone's biggest financial asset best protected as a for sale by owner transaction?  This transaction could also have legal ramifications if not completed correctly. A better option may be to list your home for sale with a real estate agent, and if your relative provides the best contract offer, they get the house.
Do you want the most money for your home?  Sellers typically get the most money with the widest exposure to the property.  Listing a  property in the Multiple Listing Service (MLS) gives you this advantage. How To Sell A House To A Family Member in Arizona provides information on what may be needed for the transaction.
Are you wondering what your property is worth? Contact me today for free market analysis. When selling one of your biggest financial assets, you need to understand your home value. Send me an email or text.
#14 Phoenix Homes on the Market in the last 7 days
       $250,000 – $350,000
For Real Estate contact Keller Williams Realty Phoenix:
 Contact the Shirley Coomer Group at Keller Williams Realty Sonoran Living
Call or Text: 602-770-0643 for more Real Estate information.
How To Sell A House To A Family Member in Arizona
Summary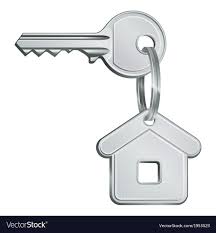 Article Name
How To Sell A House To A Family Member in Arizona
Description
How To Sell A House To A Family Member in Arizona. Information for anyone selling to a family member. Consider financing, inspections, appraisals or seller financing issues. Required Arizona Seller Disclosures.
Author
Publisher Name
Shirley Coomer Real Estate Group
Publisher Logo