When selling a house with pets, you need to look at your house like buyers do. Learn 9 Ways To Sell A House With Pets in Phoenix, Arizona
Keep these 9 Ways To Sell A House With Pets in Phoenix, Arizona top of mind when selling your home with pets.
Yes, pets are part of our families and our "fur babies" are very dear to us.  We may not have children, or they may be grown, but our pets are very important to us.  If you have pets and you want to sell your house, there can be challenges for the owner, the pets, and potential buyers coming to see the house.
?   

Relocate your pets if possible to Sell a House with Pets in Phoenix, Arizona
Is there a friend or relative who could take your pet while your home is for sale? While it may be stressful for sellers to make arrangements for pets, it can also be stressful for pets when strangers come into their home. Homes without pets can be easier to show and may be shown more frequently than those with pets.
?   If possible, remove your Pet (s) during house showings
If possible, remove the pets when your house is being shown to prospective buyers.  Barking dogs can be annoying for buyers who want to spend time looking at your house.  Also, you want buyers to be able to picture themselves living in your house.  We all have the image of a relaxing and quiet home, and barking dogs could shorten their visit! Not everyone wants to look down and see a cat rubbing put against their leg, thinking the buyer has come to visit them!
Also, if pets are in the home, such as cats that are not in a kennel, there is the risk they could get out an open door.  While buyers and their agents will be careful not to let pets escape, sometimes pets wait at the door and can quickly getaway! Buyers get busy looking around a house and don't realize a door has been open a second too long.
Often sellers will leave their dogs in the backyard.  Buyers want to see the outside as well as the inside of your house.  Just peering out from the kitchen window does little to help them visualize entertaining family and friends in a great backyard setting.  Here in Arizona, we love outdoor living, and often the outside living space is just as important as the inside.
You may also find this pet care blog of interest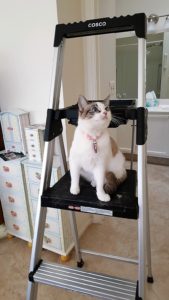 ?  Eliminate Pet Odors – A Must – to sell a house with pets in Phoenix Arizona
Nothing is worse than walking into a house and smelling a cat litter box or entering a room you are hit with the smells of a litter box.  If you have a cat, consider buying a NEW litter box.  Most boxes are made of plastic, and as cats scratch the plastic, odors seep into the plastic, retaining an unpleasant smell even when the litter is changed.
 Use white vinegar, such as a citrus mint vinegar to disinfect and eliminate odors.  Don't forget that if your pet has had an accident on your tile floors, you could be retaining odor in the grout! You can help reduce pet dander by wiping down your walls on a regular basis as well.
 If you have pets, consider an air scrubber for your HVAC system.  This cleans the air as it circulates and helps eliminate odor and dander from the air. You may have grown accustomed to your pet odors, but I promise buyers will notice them.
?  Put pet food and water dishes, as well as pet toys out of sight
When you sell a house with pets,  you don't want to hide the fact that you have pets, you don't need to advertise them either. When buyers walk into your kitchen and are met with bags of kibble, cat food dishes, water dishes, cat trees, and an assortment of toys,  and dog bones, your roomy house now seems very small.  All your cat paraphernalia may be very distracting for buyers.
You may also be interested in reading about Selling You House Quickly in Arizona.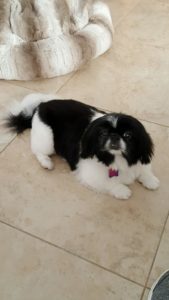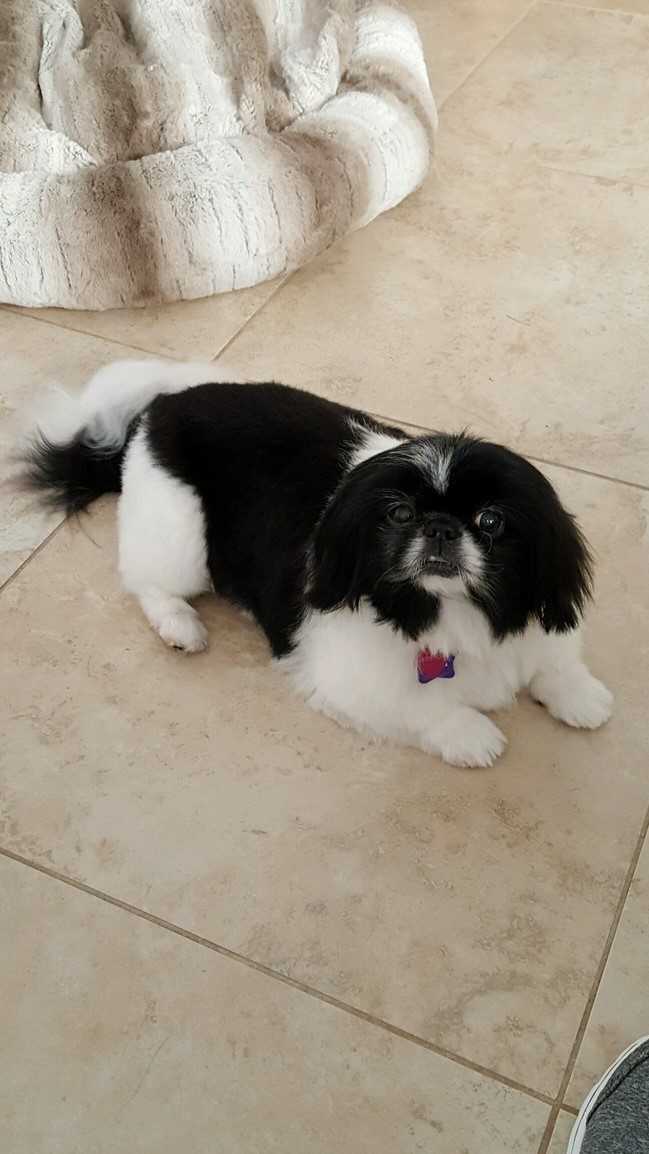 ?  Should I Repair pet damage throughout the house and yard To Sell A House With Pets in Phoenix, Arizona?
Take a careful look at any pet damage and make the necessary repairs. Remove stains on carpets, repair frayed areas where pets have torn the carpet.  Look outside the back door and be sure any dog scratches are repaired. Be sure any doors with chewed or scratched wood is repaired. Take a look at patio doors and be sure they are not covered with slobber from Fido looking for you from outside the patio!
You may also enjoy reading Things Buyers Really Want When They Come to Your Home.
?  Should I Clean up the back yard To Sell A House With Pets in Phoenix, Arizona?
The last thing potential buyers want is to step into something unpleasant when checking out your backyard. Again, they need to visualize themselves in your backyard, swimming in your pool, and entertaining their family and friends.
This can be a difficult image to conjure up while wiping off their shoes!  Worse yet, they may track something back into your house!  In the Phoenix summer heat, it doesn't take much for dog droppings left out in the sun to become an obnoxious smell, not to mention the bugs it attracts. Repair dirt spots where dogs have dug holes.
?  Should I Consider the Liability

of your pets biting or scratching a potential buyer?
Remember, your pets do not understand why strangers are coming into their homes.  While you think your pets are loving and friendly (and for you, they probably are), you never know their reaction to a stranger in their home.  Sometimes buyers think all pets like them and could find, for some reason, a dog or cat may not appreciate their attention.  You are liable for any injuries caused by your pets.  Remember, you are inviting prospective buyers into your home, and they have an expectation of safety. Just because a dog is little and cute doesn't mean he can't bite.  Check your homeowner's insurance policy for coverage level.
You may also enjoy reading about Seller Closing Costs in Arizona.
?  Are Many people are afraid of other people's dogs or have allergies?
You want buyers to take their time viewing your home.  More than once I have walked into a house with buyers, only to have someone's allergies flare up.  Buyers often will not go past the front door when there are strong pet smells or they hear dogs barking.
If you are thinking about selling your house in Phoenix, Az, you may also be interested in reading about Instant or iBuyers in Phoenix, Az.
?  Your pets aren't their pets  
Buyers aren't interested in your pets. Yes, they may have pets of their own, but that doesn't mean they like yours!  Even though you have well-behaved pets, don't assume the home buyers will like them. Buyers often feel they have to replace the carpet in a house that has pets, and they usually are correct.  Even when pet stains are not visible, many buyers will plan to replace carpets.
The state of Arizona Seller Disclosures now requires homeowners to disclose if they have had pets in the house.
Are you wondering what your home is worth in today's market? Click below for an instant
Home Valuation

Contact the Shirley Coomer Group at Keller Williams Realty Sonoran Living

or Text: 602-770-0643 for more Real Estate Information.
9 Ways To Sell A House With Pets in Phoenix, Arizona
Summary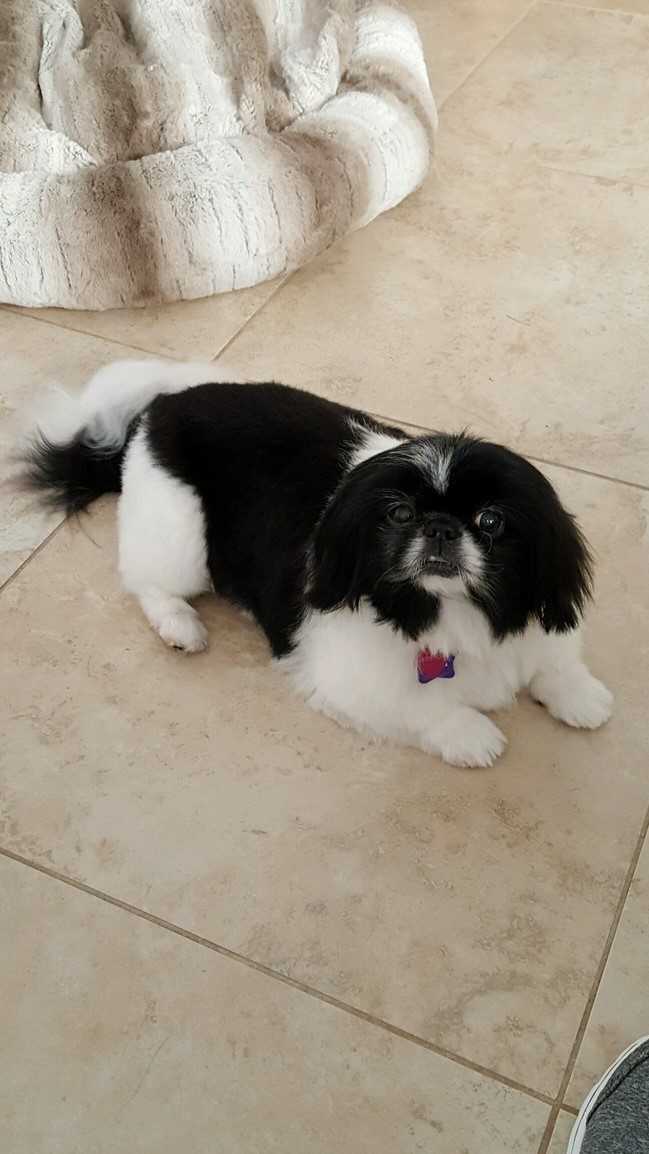 Article Name
9 Ways To Sell A House With Pets
Description
How to prepare your home for sale when you have pets in your home. Suggestions to clean and prep your home
Author
Shirley Coomer at Keller Williams Realty
Publisher Name
Shirley Coomer at Mountain Park Ranch Real Estate
Publisher Logo