When it is time to sell a house, some owners think about selling the house without a real estate agent. How to Sell Your House as a For Sale By Owner in Phoenix may give you some ideas to help.  Can an owner sell a house without a real estate agent? Absolutely!  But will you walk away with as much money?
CLICK HERE FOR MORE INFORMATION ON GETTING AN INSTANT OFFER ON YOUR HOUSE.
#1 Declutter your Home
Whether or not you are using a real estate agent or selling your home on your own, clean and decluttered homes sell faster and for top dollar.  Additionally, just because you are selling the house on your own doesn't mean a buyer will overlook clutter.  Homes that are cluttered make the home seem smaller.  If you don't have enough room for your belongings, the buyers may feel like they won't either.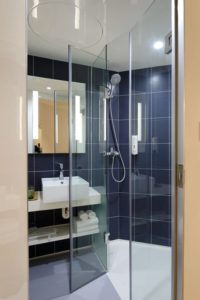 #2 Hire a Professional House Cleaner
Buyers can overlook areas of the house that need updating.  Buyers can not overlook DIRTY.  Be sure you "Deep Clean" your house.  How does this differ from your weekly cleaning?  Normal cleaning involves vacuuming, mopping, and dusting.
It also includes cleaning the tub, shower, and sinks.   In the bathroom, deep cleaning would also make sure there is no mildew or mold in the shower or tub. Consider a new shower cur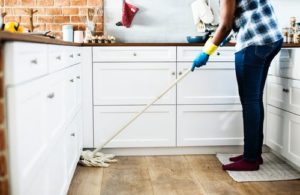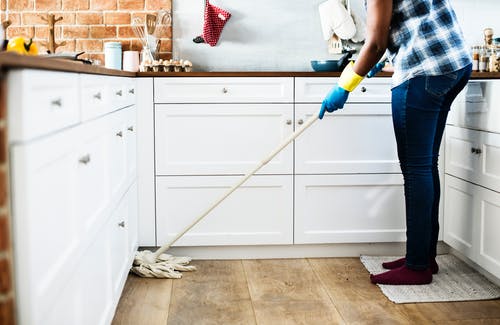 tain.  Be sure the wastebasket is empty and clean.  Check any soap dish and scrub it well!  If necessary, wash your shower curtain liner.
Buyers will definitely look behind and at the shower curtain. Be sure the showerhead isn't covered with calcium and scale!
In the kitchen, clean the oven, glass door and cooktop or burners. Clean under the sink as buyers will often look under the sink at storage potential and look for any leaks. Take a look at your dishwasher.
Be sure the inside is clean and the inside door sparkles. Look at the rubber gaskets in the door and clean these too!  Nothing grosses out a buyer than someone else's dirt!  Be sure your refrigerator is clean on the front and sides.
Remove all magnets, pictures, etc from the refrigerator.  Be sure the top is cleaned off.  Even if you do not plan to leave the refrigerator behind, having a collection of magnets and pictures on the front is clutter to a buyer!.
How to Sell Your House as a For Sale By Owner in Phoenix
#3 Clean, Clean, Clean
Wash all windows inside and out.  Remove screens and clean these as well.  Vacuum and clean out the inside of the window sills and window tracks. Be sure doors are spotless and do not have fingerprints!   If you have a sliding patio door, be sure the door track is cleaning.  Additionally, be sure electrical outlets and light switches are wiped clean.  If any of these are damaged, consider replacing them.
Look around all rooms and clean ceiling fans, plant shelves, especially those that may be visible from the stairway. You would be surprised how dirty the tops of plant shelves may be, they can be quite visible from the stairs.  Clean all light fixtures.
Also, be sure all the light bulbs are high wattage and working.  When buyers see a light bulb that is burned out, they don't know if the light is broken, or whether it is a burned-out light bulb and an easy fix.
#4 Hire a professional photographer
We know more than 90% of buyers today start their home search on the internet. We also know that in this digital world, attention spans are very short.  If buyers aren't seeing many quality pictures of the home, they are going to move on to another property.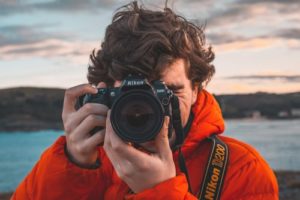 You not only need pictures of the front of the house but the insides as well.  In addition, you will want many high-quality pictures of the kitchen and bathrooms.  Next is the back yard.
In our Arizona outdoor living,  great patios and outdoor spaces sell homes.  For less than a few hundred dollars you can get quality pictures and possibly a virtual tour of the home.
CLICK HERE FOR MORE INFORMATION ON ABOUT SELLER'S CLOSING COSTS IN THE PHOENIX METRO AREA OF ARIZONA
#5 Create a House Flyer or Brochure
When buyers come to your home you want to give a flyer or brochure about the property.  Include such things as price, square footage of the home and the number of bedrooms and bathrooms.
List any updates you have made to the property, such as the date of any new roof, dates of replacement of AC units, and water heaters.  Also, note the dates of bathroom or kitchen remodeling.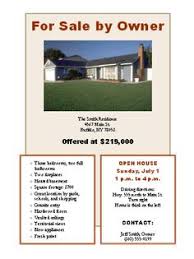 The flyer or brochure should also have the property address, your name, and phone number and a few pictures, such as the front and back of the house.  Also, include any pictures of house updates.  After buyers leave your house you want them to have information on the home so they can remember the house features and call you with any questions.
#6 Put away all your Valuables
Put away any guns, prescriptions, phones, and anything that could easily be picked up.  Most visitors to a For Sale By Owner are honest and will not bother anything in the house.  Even experienced listing agents remind sellers to put away these items.
When you are selling your house as a for sale by owner, you will be opening your home up to strangers.  You will likely not know if they even qualify for your home. Quite frankly, you will probably not know if you are opening your door to a real buyer or someone casing your house.
How to Sell Your House as a For Sale By Owner in Phoenix
#7 Are the buyers Qualified to Buy Your House when selling as a for sale by owner?
Ask prospective buyers to bring proof of funds if paying cash or a prequalification letter from a lender. You want to know the buyers can afford to buy your house if they like it!  Keep in mind you are opening up your home to strangers.  You want to know they aren't just looky-lous or someone casing your house.  Serious buyers will gladly give a lender prequalification or proof of funds if paying cash.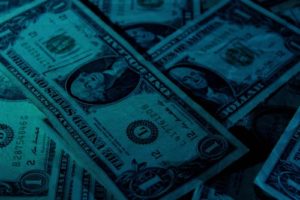 If they are incensed or insulted, by this request,  you can be confident they are not serious buyers.  Most responsible Real Estate agents make sure their buyers are prequalified or even better, pre-approved by a lender.
Additionally, an agent will not want to show buyers properties they can't afford.  If the buyers haven't talked to a lender to be prequalified, why would you want to show them your house? A professional real estate agent wouldn't show them houses, why would you?
You may also be interested in reading about Arizona required Seller Disclosures.
?  What paperwork is needed to sell a house by owner?
When selling your house you need to think about the paperwork you will need.  You will start with the state of Arizona Seller Disclosure statement.   All sellers are required in Arizona to disclose any material facts about the house.  A material fact is anything that could affect the price a buyer is willing to pay for the house.
You will want to determine what purchase contract you will use.  What if the buyer wants to present you with one contract? Are your rights protected? Will you ask for earnest money?  Do you hold it or do you use a title company?  What if the buyer can't close the sale on the date you agreed to?  What happens then?
The standard state of Arizona real estate contract that real estate agents use addresses most potential issues by spelling out the terms and conditions of the sale.  You may want to reach out to a title company and ask if they have information available for homeowners selling their own home.
Remember, you are conveying legal title to your house to another person(s), and you want to be sure your legal obligations are met.
#8 Showing Your Home to Prospective Buyers as a For Sale by Owner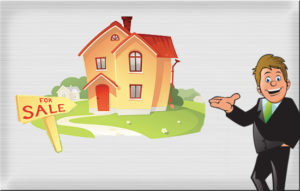 Who is the person walking into your house? Have a sign-in book for a name and phone number and consider asking for ID.  Are they really prospective buyers or just checking out the property.  No legitimate buyer should decline this request.
A seller should not follow the buyers through the house and point out every piece of hardware or outlet plates you have replaced.  Let them talk among themselves and discuss the house.   Let the buyers look around casually and if there is more than one buyer, let them make comments to each other as they stroll through your house.
Additionally, give buyers time to go through the house.  Nothing will chase a buyer out of the house faster than the owner following them through the house, pointing out every little home improvement.
It is good to allow the buyers their space to comment on things in the house they like and the things they might want to change.  You might like the orange walls, but buyers may have another color in mind.  Buyers may want to rip out your kitchen cabinets update the counters.  Maybe they want to change the light fixtures.  Most buyers are not comfortable talking about changes in someone's house with the owner present.
CLICK HERE FOR MORE INFORMATION ON ABOUT SELLING A HOUSE WITH A REAL ESTATE AGENT.
#9 What purchase contract will you use as a Sale By Owner in Phoenix
Many sellers who are selling their home as a for sale by owner aren't sure what purchase contract to use.  A buyer may give an offer on a purchase contract that may or may not be acceptable.  Maybe the contract is written in favor of the buyer.  If the buyer or their agent is using the standard state of Arizona purchase contract, you can feel confident that there is a balance between the interests of the buyer and sellers.
Remember, you are entering into a binding contract.  Additionally, you want to make sure the contract states what happens to the earnest money, if or when a buyer cancels a contract.  If certain things are to happen, ie a home inspection, what is the time frame?
Can the buyer cancel anytime?  What happens if the buyer doesn't close as agreed to? What if the buyer asks you to make repairs?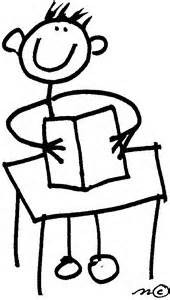 The Standard state of Arizona (Arizona Association of Realtors  (AAR)) contract has language that has been carefully written to give protection for the buyer and seller. This contract is very specific on timeframes for Loan status updates, response times for the parties to the contract, timelines for specific requirements, ie a home inspection, and when earnest money can be refunded within the appropriate timeframes.
#10 Be sure you understand Required Disclosures as a For Sale by Owner
In Arizona, sellers are required to give buyers a disclosure statement which informs the buyer about material facts they may want to know about the property.  This includes things like electrical issues, plumbing issues, the flight path of aircraft, etc. Sellers should also disclose any material facts about a property that a buyer would want to be aware of.  Sellers withholding material information could be subject to a lawsuit at a later date.
?  What Does For Sale By Owner mean when selling a house?
This means the seller is representing themselves in the sale of the house.  While the seller may pay a commission to a buyer's agent, the seller is unrepresented by a real estate agent.  We often sell For Sale by Owners are often emotionally attached to their home.  It can be a challenge for an agent to work with them because the seller isn't familiar with all the components of a purchase contract or disclosures.
#11 Will You Call a Buyer's Lender?
Real Estate agents will call a lender when a purchase offer is received on a listing.  If you are selling as a For Sale by Owner, are you going to make the call?  Are the buyer's real?  Do they have another house to sell in order to buy yours?  Additionally, do they have closing costs or do they need the sellers to help with closing costs?  As a seller, you need to be sure the buyer is ready, willing, and able to buy your house.
How to Sell Your House as a For Sale By Owner in Phoenix
#12 Seller Action Items  – How to Sell Your House as a For Sale By Owner in Phoenix
If the buyer is obtaining a loan, call the lender, verify the buyer is qualified for the amount of the prequalification letter.  Ask for weekly updates so you know the buyer is providing the appropriate information to the lender in the correct timeline.
Understand when the buyer will schedule a home inspection.
Be prepared to have the buyer ask you to make repairs.
Plan to meet the appraiser for access to the house to complete the appraisal.  Be ready for any negotiations should the appraiser not appraise the property at the contract price.
Contact your mortgage company to get the final pay off for your loan so you understand the amount due to you.
Find a title company to handle the transaction.  They will be a neutral third party company to hold the earnest money, request your loan pay-off, notify your Home Owner Association of the pending sale (and any fees associated with providing the buyer the Covenants, Conditions, and Restrictions (CCR's) for the community.  They will also decide if there are any transfer fees charged by the HOA to transfer their records from the seller to the buyer.  The title company will send payment due for pay off to your lender as well as any Home Owner Association fees (ie disclosure fees, transfer fees, and any capital improvement fees due at closing.
Keep your emotions out of any negotiations.  The buyers may lot like your paint color, so don't be offended if they plan to repaint the house and knock down a few walls.
#13 Be Prepared to Pay A Commission to A Real Estate Buyer's Agent
Even buyers who find your for sale information will often ask their Real Estate agent to contact you if they are interested in the house.  Typical commissions offered in the Multiple Listing Service (MLS) for buyers agents bringing a buyer to a listing is 3%
Agents bringing a buyer will expect a commission.  So, instead of saving all the commission for your self, you may only save half.  Also, are you ready to negotiate with a professional real estate agent? Real estate agents negotiate contracts, repairs, and appraisals all day long.
How to Sell Your House as a For Sale By Owner in Phoenix
If you are thinking about selling your house, you may also be interested in reading about iBuyers and Instant cash offers.
#14 Why would a real estate agent want to work with a For Sale By Owner?
Why would a real estate agent want to work with an unrepresented seller?  It can be challenging for agents to work with other agents in a transaction.  Imagine now the agent is dealing with a seller, unfamiliar with the state forms and legal process.  Do you as a seller really want to represent yourself for one of the largest financial transactions ever.  In the United States, the National Association of Realtors states that 92% of homes are sold through a real estate agent.
You may also be interested in reading about Selling Your House to a Family Member.
How to Sell Your House as a For Sale By Owner in Phoenix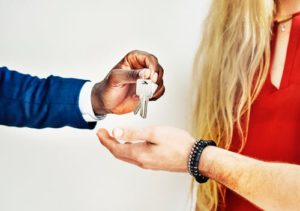 Of the 8% of homes sold by sellers, 4% were to a family member or relative.  This leaves 4% of home buyers purchasing a home from an unknown seller.  This doesn't leave many buyers for the For Sale By Owner.
#15 For Sale By Owners Have an Exposure Challenge
Most buyers will never know your house is for sale.  Buyers may drive around an area to get familiar with the neighborhood, but how do they see if your property is listed unless they drive right by it.  From the road, they don't know if it has a pool.  Buyers won't know if your home is updated.  Serious buyers are working with a real estate agent who can set them up on a search meeting their criteria.
Many buyers do not want to negotiate directly with a seller and figure out what contracts to use with a FSBO. Sellers who list their homes on For Sale by Owner website are limited to those buyers wanting to buy a FSBO.
Selling a home as a For Sale By Owner can be a challenge.  Can you sell your house?  Absolutely, but will you get the most money for your house?  Do you have the time and expertise to market your property?  Will you always be available to show the property to prospective buyers?
How will you know if the people who are walking through your home are even qualified? How are your negotiation skills?  Think about who would buy a home from a private person?  Perhaps someone wanting a "deal". Those buyers are looking to save money, the same money you are looking to save.  Call me today for a free seller consultation and let's get your house sold!
#16 Phoenix Homes on the Market in the last 7 days
       $250,000 – $350,000
How to Sell Your House as a For Sale By Owner in Phoenix
 Contact the Shirley Coomer Group at Keller Williams Realty Sonoran Living
Call or Text: 602-770-0643 for more Real Estate information.