Sellers often ask how to stage a house on a budget.  Many sellers don't want to invest in a professional stager or can't spend additional money when getting ready to sell.  There are some basics that can be done for minimal cost!
#1 How to stage a house on a budget?  First Declutter!
I often tell sellers that the house they "live in" is not the house they "put on the market".  Since you are moving anyway, declutter your home.  Take this opportunity to donate and discard items.  Be sure the closets are clean and orderly.  Consider removing half the items in your closets and cupboards.  Buyers do open closet and cabinet drawers. Remove magnets and other items from the refrigerator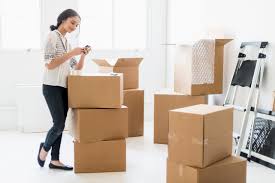 Decluttering also includes furniture.  Do you need to remove extra chairs or tables throughout the house?  Perhaps you need to rearrange what you already have in place or move items to another room.
#2 Should I Pack up?
You are getting ready to move, so start packing up things you will not have an immediate need. After you decide what to discard and donate, buy some plastic tubs, and start packing!  You can start packing as you declutter.  Sellers who declutter and also pack up get a jump on the final packing that will be needed once your house is under contract.
#3 Do I Need to Clean?
Cleaning has one of the best returns for sellers.  You want buyers to picture themselves living in your house.  If the house needs a good deep cleaning, buyers may be turned off.  buyers can overlook updating but not dirty.
A clean home tells the buyer the house has been loved and well cared for. Don't forget the lights at the front of the house on the exterior.  These include lights on the garage or the front door.  Don't forget any patio lights we well. Be sure the doors themselves are clean and dust-free.
Buyers can see beyond updates a house may need, but they can't usually get beyond a dirty house.
Consider renting a power washer to clean the driveway and walkway to the house.  Does your back patio need attention also?  Power wash the back patio!
#4 Do I Need Curb Appeal?
Walk to the sidewalk in front of your house.  How is your curb appeal?  Is the landscaping neat and trimmed?  Add a few colorful pots of flowers by the front door.  If the front door looks tires, consider painting it. These are inexpensive things to do which have a great return on your time and effort!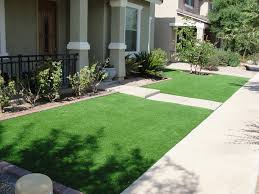 #5 Can I Just Rearrange my Furniture?
When staging a house on a budget, most people have more furniture than they need.  You probably do not need to purchase any furniture. Be sure buyers understand how to use a room.  For instance, a dining room should look like a dining room, not an office.
A bedroom should look like a bedroom, not a storage room.  Some buyers can't see beyond a room's appearance.  Master bedrooms should be inviting and look like a desirable place for the buyer to relax at the end of the day.
Move-in the right furniture and remove the wrong furniture.  If you stage and price your home correctly, you will have a minimal amount of inconvenience!
#6  Should I Use a Stager Who Will Rearrange my Existing Furnishings?
Some home stagers will rearrange your existing furniture, lamps, and wall hangings. They will offer suggestions to rearrange what you have.  The result is you are not paying for staging furniture.  Your items are repurposed or placed in a more attractive manner. As I often tell sellers, the house we live in is not the house we put on the market. Additionally, you want to help buyers picture themselves living in your house.
Also, you want buyers to be able to move freely around the house. They should be able to walk around without dodging excess furniture blocking the path.  Sellers do not want the buyers to remember their house as the "Too much furniture" house
If you enjoyed reading this article, you may also be interested in, How to Sell A House With A Real Estate Agent
#7 Should I Remove Outdated Curtains?
When stating a house on a budget, one of the easiest things to do is remove distracting items.  Consider removing out dated curtains.  If you have blinds, remove any outdated window treatments.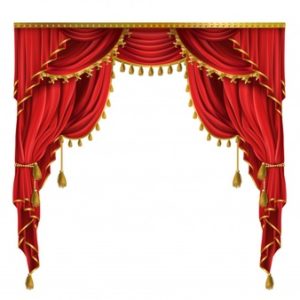 Buyers probably will not want your #window treatments.  They will want blinds, but not red or purple swags over the windows!
#8 Should I Add Bowls of Fruit or Fresh Flowers From The Garden?
Fresh fruit in a bowl or flowers from the garden adds color and freshness to a table or kitchen counter. When staging a house on a budget, there are many  inexpensive things you can do to add a level of sophistication to a room.
#9 Do I need to Stage my kitchen?
Clear off all your counters.  Put out a nice cookbook.   You are selling a vision and lifestyle and a dream!
Let buyers see al your counter space. Remove all items but a coffee pot and perhaps a bowl of fruit.   Do not put a towel on the oven door.  Ensure the kitchen is clean and fresh.
After removing all the magnets from the refrigerator, clean off the top of the refrigerator.  Be sure the oven has been cleaned and the microwave is clean.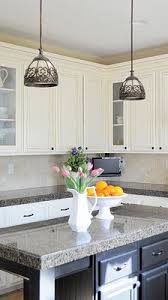 These appliances will stay with the house the buyers will definitely be checking these out!
#10 Do I Need to Depersonalize my House?
You are moving!  Depersonalize the house ASAP!.  Remove the family pictures, the certificates of accomplishment for the kids on the refrigerator.  Take down those wedding pictures of mom and dad and grandma and grandpa.
Buyers need to picture themselves living in this house, not you!  Put away your collection of Kachinas, and Hummels.  If you have any animal heads please remove those too!
#11 How to stage a house on a budget – Your Furniture?
If you have tables in a dining room or kitchen, remove any tables leaves to make the table smaller and show more room in the room.  Put only 4 chairs around the table.  If you have extra chairs, please them in the garage or storage.  If you have any rooms with too much furniture, remove the furniture!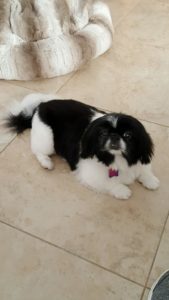 #12 What Should I do with Pets in the House?
How to stage a house on a budget provides ideas that are not expensive. Consider your pets. If possible, remove any pets from the house.  Can you send Fido to a friend or relative's place while your house is on the market?  The house you put on the market is not the house you live in.
When showings are scheduled,  put away cat posts, animal food, and water dishes.   Additionally, put away pet beds or other clues of a pet living in the house.  Your potential buyer may not have a pet or may have pet allergies.  Also, it is a distraction for buyers to see dog bowls or cat bowls in the kitchen as they try to picture themselves living in our house.
Another huge turn off for buyers is a cat litter box. Remember, not all cat owners are meticulous in keeping the litter boxes clean.  These can be a source of unpleasant orders in a house.  Buyers often wonder if they could even get strong pet smells out of the house if they move in.
Sellers have many options when getting their house ready for the market.  There are many things a seller can do to make their house appealing and desirable to buyers. Often these things are inexpensive.   Cleaning and decluttering are inexpensive activities for sellers.
Buyers can often see beyond needed updates.  Additionally, they can plan to make updates over time and matching their taste.  However, buyers can't get beyond a dirty house.  House odors linger and are distracting to buyers.  Also, buyers may think that a seller that does not keep the house clean could also not keep the house appropriately maintained.
#13 Phoenix Homes on the Market in the last 7 days 

 $250,000 – $350,000
 Contact the Shirley Coomer Group at Keller Williams Realty Sonoran Living

or Text: 602-770-0643 for more Real Estate Information
How to stage a house on a budget
Summary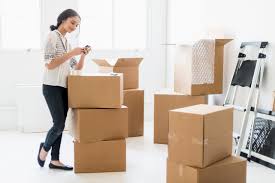 Article Name
How to stage a house on a Budget
Description
How to stage a house on a budget to sell. Declutter, move furniture, clean the house, remove pets and their litter boxes and dishes.
Author
Shirley Coomer at Keller Williams Realty
Publisher Name
Shirley Coomer at Mountain Park Ranch Real Estate
Publisher Logo