Have you wondered what tips could help you sell a house fast in Phoenix?  Here are 15 Proven Tips That Can Help Sell A House Fast. Of course, everyone wants to sell their house fast and for top dollar. However, how many homeowners are willing to do what it takes?
?  Clean, Clean, Clean- Help Your House Sell Fasy
That said, clean not only the floors and countertops. Have the windows professionally cleaned. Remove any sunscreens and leave them off to make the house light and bright. Clean the tracks of the sliding patio doors. Ensure all cabinet doors are clean, no one likes to open a cabinet and feel the grease or grit you left behind.
If you have a 2 story home, look down the stairs at plant shelves, tops of cabinets, etc. Clean the baseboards, raised panel doors, window sills, switch plates and outlet covers (replace any cracked or damaged switch plates and outlet covers). Don't forget to clean the ceiling fans and air vents. Consider a professional cleaner who is trained to "deep clean" your home.
Think about the buying process when you sell.  Buyers typically look at several houses in a single day.  Anyone relocating may only be in town for 2 – 3 days and must find a home right away. Some buyers have retained a babysitter to be able to look at several homes without children present.  Why should you care about the buying process when selling?
Because, as buyers are going from one home to another, they are comparing the homes.  Buyers are looking for kitchens, bathrooms, what has been updated, or where updates are needed.  What buyers CAN NOT overlook is DIRT!  Buyers can envision updates, but a home that isn't clean makes buyers uncomfortable.
Who wants to open a shower and see grime? Buyers will not stay long in a dirty home, and if they don't stay awhile, they are not seeing all your home has to offer.
?    Can I Price High and Reduce the Price?
Homes that are priced right will sell for more money than homes that are overpriced when first on the market, then experience a price reduction. Look at comps carefully with a professional Real Estate agent and review the recent sales of comparable properties before deciding on a price.
Buyers today are looking at the market and work with an agent who will educate them on home values with the amenities they are looking for. Buyers have choices and in this market will not overpay for your house. There are three prices for homes.
The price the seller wants, the price the buyer is willing to pay, and the value placed on the home by the appraisal. Buyers are unwilling to pay for a home inspection and an appraisal when they know the house is overpriced to start with.
You may also enjoy reading about Instant Buyers or iBuyers in Phoenix, Arizona.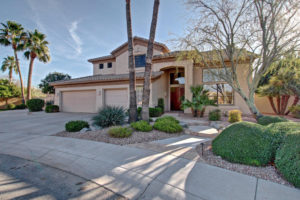 ?️   Why do I Need Curb Appeal?
Walk to the street in front of your house. What do you see? This is the first view prospective buyers will have to your home as they drive up. Does it look well maintained? Are the lights by the garage and front door clean, clear of cobwebs, and dust with a working light bulb?
Buyers want to see a mowed lawn with all the edging and trimming looking great. Are any trees or bushes nicely trimmed? No one wants to fight their way to the front of your house ducking bushes and tree branches.
Buyers don't want to see weeds in the cracks of the sidewalk or elsewhere in the yard. Consider a nice pot of fresh and colorful flowers by the front door. Is the front door freshly painted or refinished so it is inviting with new or shining hardware?
As buyers come to the front door with their Real Estate agent, they often have to wait while the key is retrieved from the lockbox, which may be on the front door or on a hose bib at the side of the house. This gives buyers a few minutes to take in the front door and the surrounding area. Is there any trim on the front door in need of a fresh coat of paint?
Ensure the potential buyer sees the great upkeep as they approach the front door so they enter your house expecting the same level of care and upkeeping inside. A messy exterior often is reflected in a messy interior. Consider power washing your driveway and sidewalks. Place a nice Welcome mat at your front door.
?   Should my Agent Hire a Professional Photographer?
Today we know over 95% of buyers (or their friends and families) start their home search on the internet. Buyers are used to looking through many listings as they decide where they want to live.  They are looking to see home prices for homes that fall within their price range. They may be comparing different home features such as a pool, one story, two stories,
large lot, open floor plan, etc. Buyers have a short attention span and will move quickly through all the homes they see online. Sloppy or fuzzy pictures will get skipped over.
Be sure all counters are cleaned of extra appliances.  Put down toilet lids. Remove the family pets from the pictures. If buyers can't get a sense of the layout and dimensions of a room, they will quickly move on. If the pictures appear as tiny thumbnail photos and are hard to see, the buyers will move on.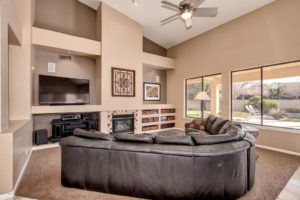 ?  Do You Have to Declutter Your House?
The house you live in is not the house you put on the market. You are planning to move, so get serious about cleaning out things you haven't used for years. Take this decluttering exercise as an opportunity to give items to family and friends, donate to charities, or mark as trash.
Closets should appear spacious, reduce the number of linens in a closet so buyers see your closets as roomy. If you are cramming the closets full, buyers think the house does not have enough storage.
Clean out closets, box up extra items you are going to keep and put them in the garage, or rent a storage locker. Remove most if not all rugs from the floors so buyers have a feeling of open spaces.
?️   Must I Depersonalize my house?
When buyers walk into your home they must be able to see themselves living in your house.  Remove most pictures, collections of whatnots, hunting, and fishing trophies.
The house should have a neutral feeling. Repaint in neutral colors. Your bright red wall in the living room may suit your personality, but it will be distracting for buyers. Add a light air freshener, but nothing overpowering. You don't want to appear you are hiding odors
. If possible send pets to a friend's home for a while. Buyers don't appreciate seeing dog food and cat food bowls in the kitchen and cat litter boxes in the bathtub!. The house needs to look AND smell fresh and clean.
Who is your target buyer? Think about removing wallpaper and borders. Wallpaper usually dates a home. Remove loud curtains and drapes. These can be dust catchers, block the light from coming in, and often distract buyers. These are easy things to do. Houses with these distractions keep a buyer from appreciating other key features of your home.
?  Do I need to Make Small Repairs?
Take a walk through your house with a critical eye. Is there a spot or two in need of a touch up of paint? Open and close windows and doors and make sure the hardware works. Repair nicks on doors, baseboards, and walls. Replace any cracked or broken glass in doors and windows. Check all cabinets and drawers to make sure they open and close properly.
Walk outside.  Does the side gate open and close appropriately? How are the doors? Do they open and close easily.  Make sure the sinks all drain easily and all the drain plugs and sink stoppers work correctly.
?   Why should I Make My House Available for Buyers?
Buyers often go out with their agents to look at several houses. They want to see as many as possible on an outing. They may have arranged for a babysitter or taken time off work. Serious sellers make their houses available for buyers to see at the buyer's convenience.
This may not be convenient for you at dinner time, but if you want to sell your house you need to be flexible. As a Real Estate agent,  nothing is more frustrating for buyers as when a house can only be shown from 12N – 2 PM on Tuesdays and Fridays.
If you follow these 15 Proven Tips That Can Help Sell A House Fast,  you can quite showing your house sooner!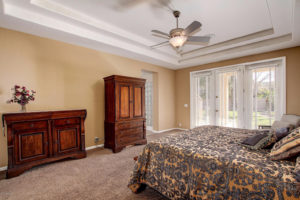 ?‍?‍?   Should you Give your home a gender-neutral feel?
Absolutely! You are planning to move, so take this opportunity to declutter and rearrange rooms so a buyer isn't overwhelmed by heavy dark furniture or bright pink curtains. The buyer for your house could be male or female, so go with neutral colors.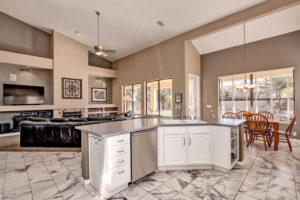 ?️  Focus on the Kitchen
Clear off the kitchen counters.  Leave a few appliances such as a coffee maker or toaster.  Put away all those appliances we keep out for convenience.
You want to show the prospective buyer how much counter space is available in your kitchen. Ensure all cabinets are clean and organized.  Clean all cupboard doors and draws.
No one wants to feel accumulated grease or grunge on doors.  And yes, a buyer will open your kitchen cabinets and drawers.   Eliminate the "stuffed to the brim" look.
Buyers will also open up the oven, microwave, dishwasher – be sure these sparkles!  If you are including the refrigerator in the sale, they will be looking in there too.
If you have a pantry, be sure items are neatly lined up and it appears there is plenty of room! Remove any appliances or rolls of paper towels from the floor. Be sure all appliances are sparkling clean! Put away the trash can or at a minimum be sure you empty the trash. Remove the collection of magnets and pictures from your refrigerator.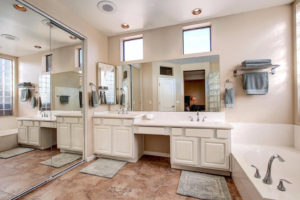 ?  Should I Focus on the Bathrooms?
Clean off the counters except for a few items, ie a basket, porcelain jars, etc. Buyers don't want to see your toothbrush, half-squeezed tube of toothpaste, the collection of combs, brushes, curling irons, and hair dryers.
Yes, we all have these in our bathrooms, but how can buyers see themselves getting ready for the day looking at your personal items? Be sure the sinks, fixtures, and glass shower doors and walls are sparkling. Replace broken or cracked tiles, be sure all caulking is fresh and clean. Replacing or cleaning tiles and caulking are very important in providing a clean and fresh look to the bathroom.
Ensure cabinets and closets are decluttered. Minimize the bottles of shampoo, conditioner and body wash in the shower. Hang fresh towels that match. Buy new ones if you must.  You only have one opportunity to make a first impression!
As a seller, you may be interested in reading about Home Inspections in Arizona.
?  Organize Children's Rooms
You can't store away all of the toys in your child's room, but you can take this opportunity, since you are moving, to donate or share toys they have outgrown. Box unused toys and place them in a closet or storage. Again, if your children's room isn't big enough for toys, the buyer may think the same for their children. An assortment of bins helps contain many things and looks organized.
?  How do I  Make My House "Showing Friendly"?
Now that you have decluttered and cleaned you are ready to welcome prospective home buyers! Turn on all the lights in the house.  Be sure all lights have working light bulbs.  If a light doesn't come on, buyers may think the light fixture itself does not work, raising doubts about the house and signaling an expense they may have to address upon buying the property.
You want the house to show light and bright. In summer be sure to turn on the ceiling fans. Open all the curtains and blinds so the house is light and bright.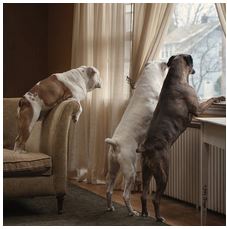 Remove pets when possible. Put away pet dishes, toys, and litter boxes. Put on soft music to set a relaxing atmosphere. Consider setting your dining room table. A bouquet of flowers always makes a home feel welcoming. Turn on any pool or water features outside. Be sure all lights have working light bulbs.
If a light doesn't come on, buyers may think the light fixture itself does not work. You want the house to show light and bright.
If you are selling your home in Arizona, you may also be interested in reading about Seller Disclosure Statements and the legal requirements for sellers.
?  Should I be Home for a Buyer's Appointment?
It is always best for sellers to leave a home for a buyer's appointment.  While you may think you can help by pointing out features about the house, this isn't helpful.  You Real Estate agent will likely highlight key features of the property.
Often a brochure is in the house outlining upgrades the buyer needs to be aware of.  It is already a bit uncomfortable for buyers to walk through other people's homes, looking in closets and cabinets.  Typically buyers will spend less time looking at a house with the owners home than if they were absent from the property.
When sellers are home, buyers aren't free to discuss changes they may want to do to the property. Buyers do not want to hurt a seller's feelings by discussing different paint colors, changes for bathrooms or floors.  Some sellers don't appreciate the buyer's discussing the changes to their home.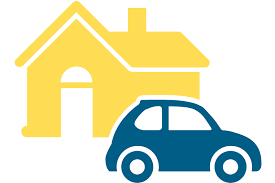 Buyers need to picture themselves living in the house.  If the seller is hanging around, it won't feel like their home.  Often buyers will sit down and discuss making an offer on the property.  If the seller is in the house, that is likely not going to happen
.  Often buyers will ask questions of the sellers, ie why are they moving and what is the time frame?  This may help a buyer see the seller is in a hurry to sell and may drive the buyer to make a lower offer on the property knowing the seller is very motivated!
?  Do I Need to Clean the yard, pool and patio areas
In Arizona, we enjoy outdoor living almost all year!.  Our patios and pool areas contribute to buying decisions when buyers are house hunting.  Buyers want to see a nice patio area.  Be sure the patio tables and chairs are clean and inviting.
While we do get dust storms in the summer, make a diligent effort to keep the patio area inviting. Remove any excess chairs, toys, broken chairs, etc.  Again, buyers want to picture themselves and their family and friends enjoying the patio area.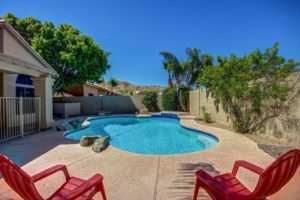 Be sure the pool is sparkling and free of debris. If you have a water feature, turn in on. Again, allow the buyer to picture their time relaxing in your backyard.  Nothing like the soothing sound of water to entice a buyer!
So when selling your home, consider getting your house professionally "deep cleaned" after you have decluttered and depersonalized.  You are planning to move, so box up as much as you can and make your house welcoming to potential buyers.
Take extra care with your landscaping and pool maintenance.  You don't get a second chance to make a first impression!  Once you have made the decision to sell your home, your home is now just a house.  Remember, the house you live in (with all your favorite collections) is not this house you put on the market!
When you are ready to put your house on the market, spend the time and money to ensure you are putting your best foot forward.  You never have a second chance to make a first impression.  Buyers are looking at your house and comparing your house features to other houses.  They are looking at a value relative to price.  Make sure you are on the top of the list!!
Contact the Shirley Coomer Group at Keller Williams Realty Sonoran Living

Call or Text: 602-770-0643 for more Real Estate Information
15 Proven Tips That Can Help Sell A House Fast.
Summary

Article Name
15 Proven Tips That Can Help Sell A House Fast.
Description
15 Proven Tips That Can Help Sell A House Fast. Learn what to do to ensure buyers find you house enticing like decluttering, deep cleaning, pricing and making the home available and easy to show.
Author
Shirley Coomer at Keller Williams Realty
Publisher Name
Shirley Coomer at Mountain Park Ranch Real Estate
Publisher Logo