There may be many reasons to sell a home that is already vacant.  Sometimes sellers want to move out completely prior to putting a house on the market.  Maybe a house has been a rental and once the renters have moved out, they are ready to sell.  Whatever the reason, here are some tips about how to Sell A Vacant Home in Phoenix, Az.
#1 Do I have to have all utilities are on in the property in a Vacant House?
Granted you don't want to pay for utilities that you are not using, but buyers entering the house need to see a light and bright property.  Often hallways and closets are dark.  You don't want someone to fall while in the house or miss a step.  If the lights are only turned on when someone is viewing the house, you probably will not incur much expense.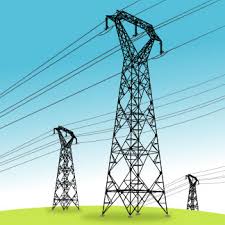 Also, in Arizona it gets hot!  You want to be sure the air conditioning is on during the summer. You can set the thermostat at 75 or 80 degrees.  In the winter leave the heat on during the winter.  Since we don't really get that cold, set the thermostat to 60 degrees to minimize costs. You want a buyer to stay in the house to look around, not leave quickly because it is uncomfortable to continue looking around.
If you are selling your house, you may be interested in the Ins and Outs of Getting a Mortgage!
#2 How to Sell A Vacant Home in Phoenix, Az Fast!
If you are selling a vacant house, you want to get it sold fast for several reasons.  First, there is always a risk of vandalism.  Be sure all the doors and windows are locked securely.  If you are using a real estate agent, be sure the lockbox on the house is a real estate electronic box.  This will register an agent who shows the house.  Only licensed real estate agents can get into the house.  If you put on a standard contractor lockbox with a 4 digit code, this can be given to anyone.  There is no tracking on who has used this code for access.
Have lights come on in the evenings. You may need to add a few lamps on timers in bedrooms. Have someone stop by periodically to gather any flyers or newspapers left in the driveway to by the front door.
You may also be interested in reading about what is required for Seller Disclosures.
#3 Do I need to Clean a Vacant House?
Be sure to have the home professionally deep cleaned.  This especially important when there is no furniture in the house to distract the buyer. All they can focus on is the space in general, and the condition of flooring and walls. In addition, make sure the window sills are clean and dust-free.  If the curtains are dusty, consider cleaning them or removing them.  Be sure any pot shelves that are visible from the stairs are clean.  Bathrooms should be shiny clean along with all light fixtures or ceiling fans. Be sure the sliding track of the door is clean.  Nothing puts off a buyer like seeing a dirty track.  This dirt can also cause the door to be difficult to slide, giving the impression the home is not well maintained.
The tub/shower grout should be clean, and if not, replaced.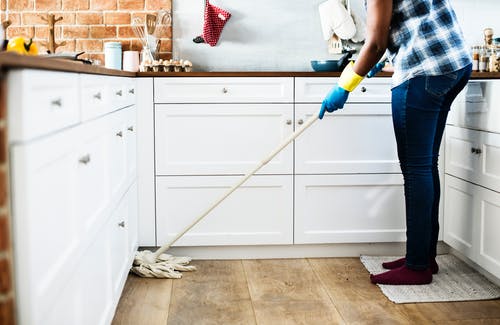 Replace the air filters.  In the kitchen give careful attention to the sink and faucet area.  If there is a calcium build-up, consider a product like CLR  to remove the calcium.
All the drawers and cupboards should be wiped out.  If you have contact paper in use, remove as well. Be sure all doors and door handles are clean. If you have sliding doors, be sure the door track in clean.  Again, buyers have nothing to focus on except floors, walls, and ceilings and dirt is a definite turn off.  Windows should be cleaned inside and out. If you have sun shades on the house as many of us do in Phoenix, take them off the windows while the house is on the market.  While these shades will keep out the heat, they also keep out the light!
#4 Staging an Empty House
It is easy to add warmth and interest to a house with small staging items.  In the kitchen add brightly colored towels, a stand with a recipe book, a few canisters on the countertops.  In the bathroom, add fresh towels and a few decorative items on the vanity.  Consider hanging a few pieces of art on bigger walls.  Add a tall plant to a corner of the living room, bedroom, or dining room.  Add a nice welcome mat to the front door and a few colorful rugs in the house.
I
#5 Do I Need Great Curb Appeal to Sell A Vacant Home in Phoenix, Az?
Just because a house is vacant, it doesn't need to look like it from the outside.  You always want to keep your lawn well maintained and bushes trimmed.  The first impression a buyer will have of your house is at the curb.  What do they see walking to the front door?  Does the front door look tired with peeling paint?  Are there mailers piled up at the door?  Has the latest dust storm left the front door looking dusty and dirty?  Summers in Arizona can be very dusty so keep the front door and entry area free of dust and debris.
If the front of your house looks tired and "vacant", buyers will already decide the house is worth less than your listing price. A buyer who sees a shabby house will also see dollar signs for costly repairs.
#6 Go through The House And Make Small Repairs to Sell A Vacant Home in Phoenix, Az
When your house is vacant, all a buyer can focus on are the walls, ceilings, and floors. There is no furniture or artwork to distract them. They quickly see anything that looks like it needs repairs.
Walkthrough the house like a buyer and look for small repairs items that could be a turn off for a buyer. The National Association of Realtors state that buyers typically think a repair will cost three times more than the actual repair.  This means a minor repair you can do for $50 translates into a $150 expense in the buyer's mind. Buyers often don't have an idea of the cost to repaint a room or replace a faucet or ceiling fan.
When buyers are overwhelmed with repair issues, it could make the buyer want to offer less on the house because they think there are several repairs needed.  Also, buyers relocating from out of town do not have a list of resources to make repairs so they may move on to another property in better repair.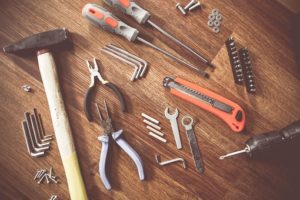 Look at all your faucets and be sure the sink faucets are not leaking.  So, check out the showers for any dripping.  Look under the sink and check for any moisture.  Check your doorknobs and be sure they are not loose.
Keep Looking!
Look at all light switches and electrical plates.  Replace any cracked or broken plates.  These cost pennies to replace but will keep a home inspector from calling these out on an inspection report. Look for any loose or ripped carpet and repair.  Are there any broken draws in the kitchen or bathrooms. Buyers will be opening and closing the doors. Check closet doors.
If you have sliding closet doors, be sure the guide is in place.  Buyers don't want to see closet doors swinging and home inspectors will point these out to buyers. Walk around the house and look for any water leaks on the hose bib.  Confirm all the gates functioning correctly.  Is your sprinkler system leaking? Do you see any cracked windows?
#7 Should I Upgrade all Light Bulbs and Turn on Lights?
You want your house to show light and bright.  Also, be sure all the light bulbs are working.  Sometimes people unscrew a few bulbs in a room so the room isn't too bright.  All light bulbs are in the fixtures should be working!  Use the highest bulb allowable by that particular light socket.  Additionally, when buyers see a light that doesn't work, they immediately think the fixture is broken, when it is actually a burnt-out bulb.  Take the doubt out, replace the bulb!  Be sure the light fixture and ceiling fans are spotlessly cleaned!
#8 Do I Need a Security System?
Consider buying an inexpensive home security system.  There are many phone-based systems on the market today.  Additionally, you may have heard of the RING doorbell.  This shows you who is at your front door and elsewhere in the house.  A security system can alert you to lights left on or doors unlocked.  This is helpful should you detect the activity you weren't expecting.  For sellers out of town, this is helpful to manage your vacant house.
#9 Should I Alert Neighbors the House is Vacant?
Be sure to alert your neighbors the house will be vacant.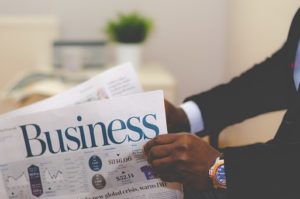 Ask them to notify you should they see anything unusual.  There are times when a vacant property has been taken over by squatters.  You also want them to let you know should the sprinkler spring a leak. Also, the last thing you want is for your For Sale sign to be removed and someone moving in. Your neighbors can help you avoid this.
#10 H
ow to Sell A Vacant Home in Phoenix, Az using a
Professional Stager?
Professional stagers can provide several levels of property staging. This could include light staging with such items as a few chairs, pillows, plants, and wall hangings.  Staggers do not need to stage every single room.  Also, we do find that bathrooms and kitchens are key to staging. Colorful pieces accenting a home warms up the home for the buyer.
#11 Should I Consider Virtual Staging to Sell a Vacant House?
Today we see much more virtual staging.  This is adding furniture and furnishings to a picture of an empty room.  This helps buyers gauge the size of a room. It also helps buyers picture themselves living in our house.  Many services will provide virtual staging for a minimal cost.  This virtual stating will offer color and interest to rooms.  Buyers can see a dining room as a dining room.  They can see bedrooms as bedrooms.  The key for buyers is to picture themselves living in your house.  Not all buyers have the ability to imagine how your space could be used for their living.
You may also be interested in reading about burning a St. Joseph Statue to help sell your house!
It is possible to sell a vacant house with the right preparation.  If you are out of town or across town, your real estate agent will help check on the property and alert you to any problems.  The key will be to ensure repairs are completed ahead of time.  When real estate agents are showing vacant properties, the benefit is scheduling these properties to show is very easy.  We aren't waiting for pets to be removed from the house or small children to finish naps before showing.  With the right marketing and pricing, the goal will be to sell your house fast!
#12 Phoenix Homes on the Market in the last 7 days
      $250,000 – $350,000
 Contact the Shirley Coomer Group at Keller Williams Realty Sonoran Living

or Text: 602-770-0643 for more Real Estate information.
How to Sell A Vacant Home in Phoenix, Az
Summary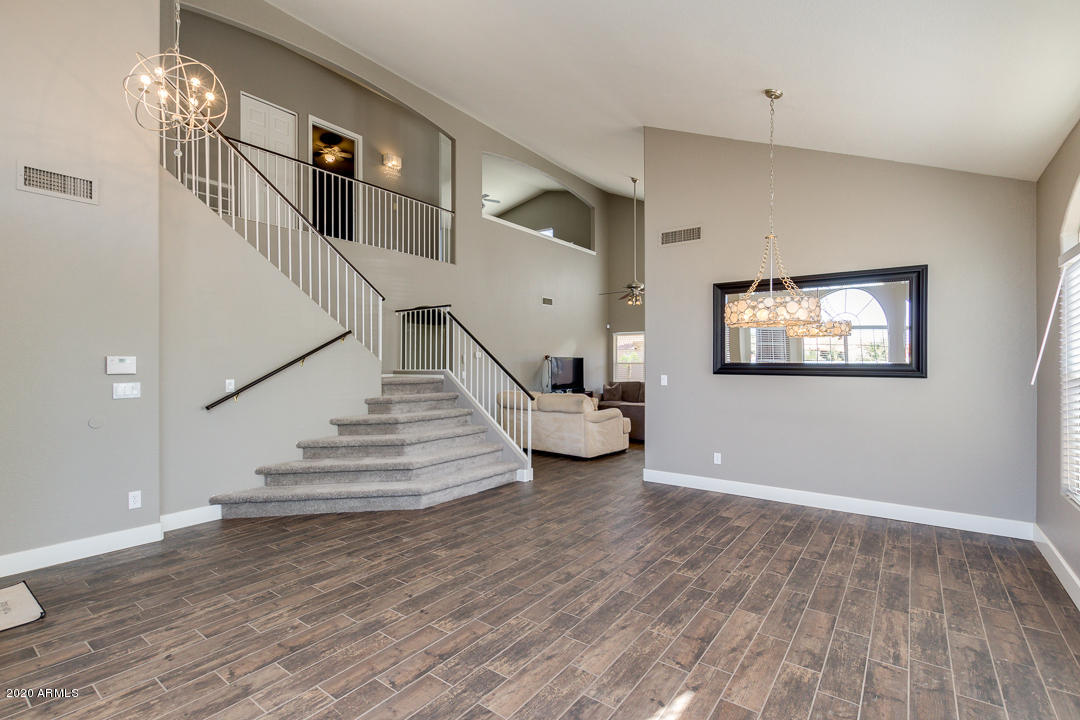 Article Name
How to Sell A Vacant Home in Phoenix, Az
Description
How to Sell A Vacant Home in Phoenix, Az with ideas from security to staging, How to make the empty house appealing to buyers and help visualize space. Tips and tricks from the professionals.
Author
Shirley Coomer at Keller Williams Realty
Publisher Name
Shirley Coomer at Mountain Park Ranch Real Estate
Publisher Logo